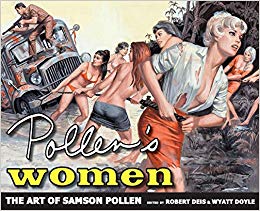 The men's adventure magazines that flourished from the early 1950s to the middle 1970s put an emphasis on art. The quality of both cover and interior art is superior to the average pulp magazine of 20 years earlier.
Norman Saunders, Mort Kunstler, and Raphael DeSoto are among the better known artists who produced covers for these magazines. One artist I did not know is Samson Pollen.
Pollen produced cover and interior art for the men's adventure magazines. He also did a fair amount of paperback covers though only one in science fiction and fantasy which is why I was unaware of him. I think he did some of the Captain Gringo book covers.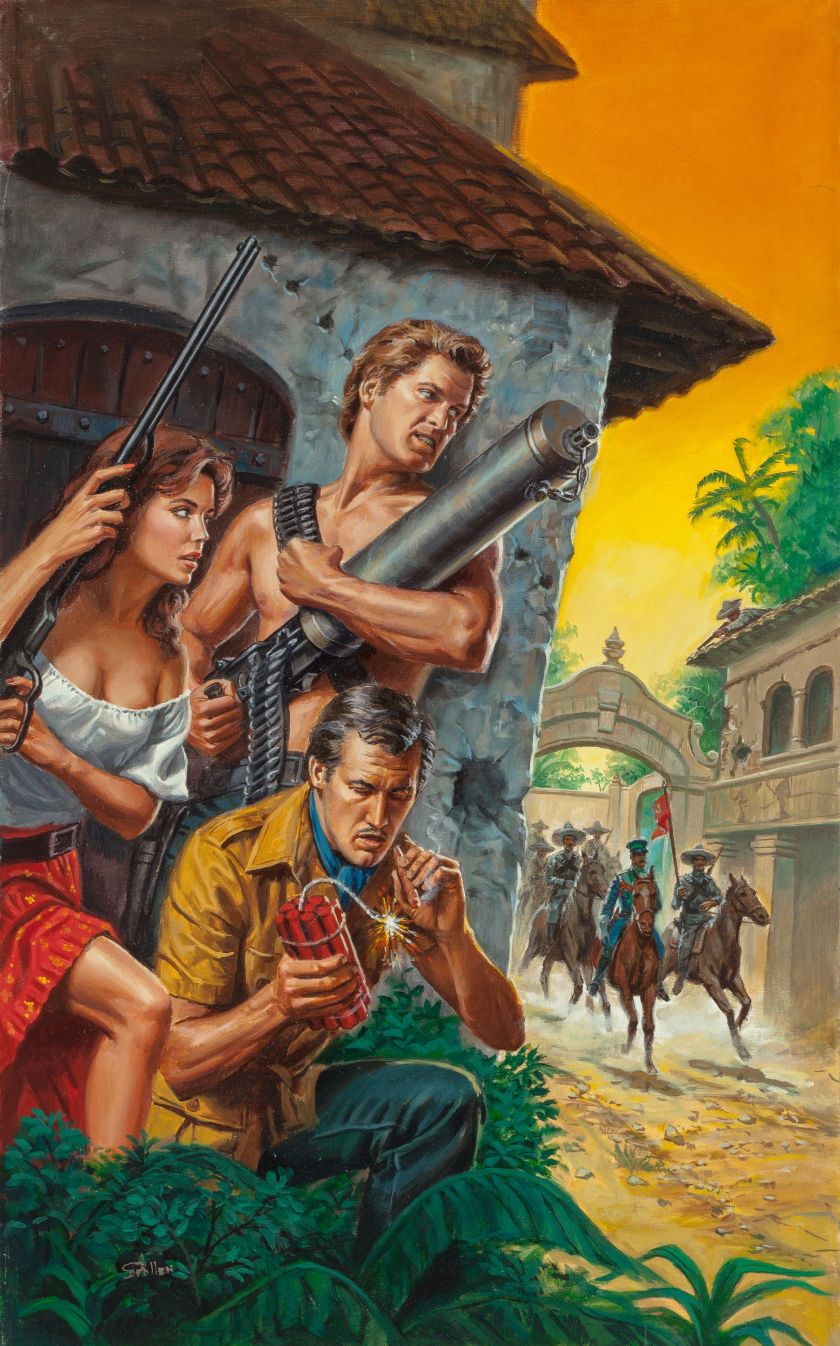 New Texture has produced two art books of Samson Pollen's art.
Pollen's Women is a hardback book reproducing Pollen's art featuring women. The book is a hardback, 140 pages, 8.5 x 11 inches in a landscape orientation.
There is a short essay at the beginning "Painted Women" by Samson Pollen as told to Wyatt Doyle on Pollen's career as an illustrator.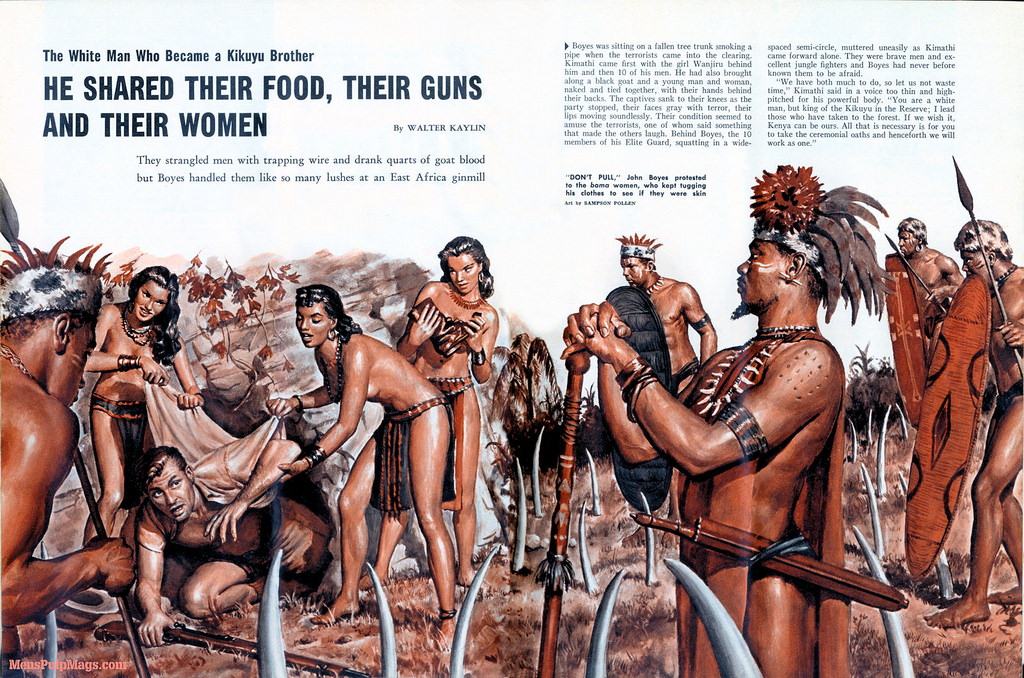 A good number of the illustrations are interior black and whites, some tinted blue or red. The emphasis is on women in all sorts of situations. Exotic adventure, war, crime, nympho nurses etc.
These are beautiful, curvy, feminine women in these illustrations. Having seen the changes in paperback covers the past 43 or so year, it really hits home how far cover illustration has fallen the past 15 years.
Like any art book, Pollen's Women is not cheap. Cost is 39.95 from Amazon. This book is well made, laid out, and just pleasing to the eye and to hold. There is a also a companion book, Pollen's Action.