Two weeks from now is PulpFest. PulpFest is a convention geared around pulp magazines. Pulp magazines were a form of magazine printed on cheap paper made from wood pulp, which is how the magazines got their name. The magazines lasted from the 1890s to the 1950s though one title (Ranch Romances) lasted into the early 1970s as a pulp and another lasted to 1978 in different incarnations (Argosy).
Pulp magazines is where we first had characters including Tarzan, Zorro, Conan, Sam Spade, The Shadow, Doc Savage. Edgar Rice Burroughs, Dashiell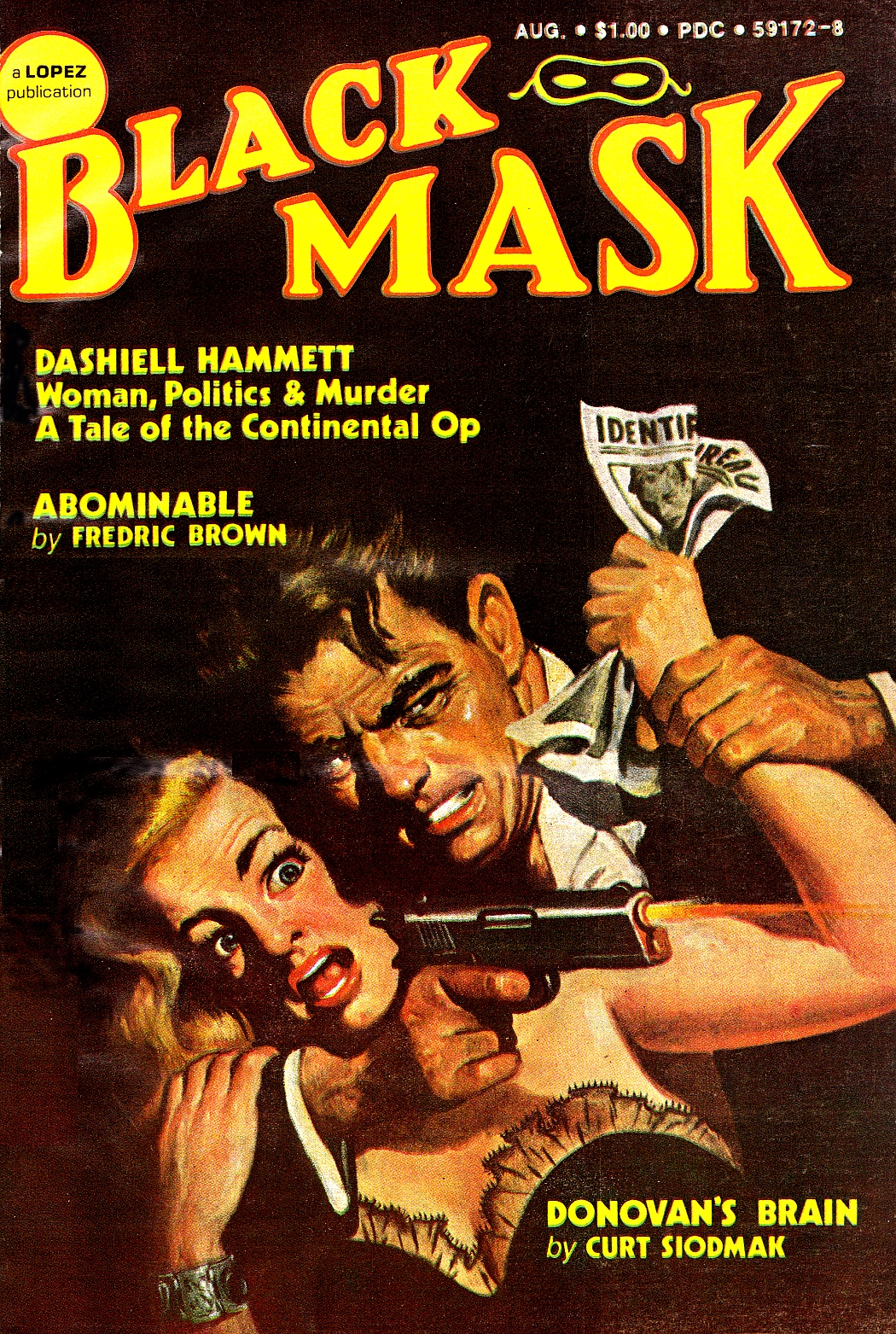 Hammett, H. P. Lovecraft, Isaac Asimov, Arthur C. Clarke, Robert E. Howard, Raymond Chandler, Ray Bradbury, Philip K. Dick all got their start in pulp magazines.
The legacy of the pulp magazines continues to have an impact on popular culture. Superheroes have one foot in the pulps as influence. Star Wars is another franchise heavily indebted to pulp fiction.
I got into pulp magazines first picking up issues of Weird Tales and later Planet Stories. I liked reading the stories in the magazine issues. I have some favorite authors that have not been reprinted. E. Hoffmann Price got his start in Weird Tales and probably best remembered as the write who met H. P. Lovecraft, Clark Ashton Smith, and Robert E. Howard all in person. I happen to really like his adventure stories in Argosy from 1938-1943. I tracked down all the stories by Gardner F. Fox in science fiction and weird/horror pulp magazines. Another favorite is Armand Brigaud who claimed to have served in the French Army in the African colonies and invalided out for wounds. He wrote a bunch of back up novelettes for Jungle Stories 1939-43. Jungle Stories was a hero pulp that featured Ki-Gor, a Tarzan imitation. Brigaud wrote some great adventure, feral child, lost race stories that I really like.
At pulp conventions, you meet people who like science fiction, adventure, detective, hero pulps etc. There are even some who collect love and sports pulps.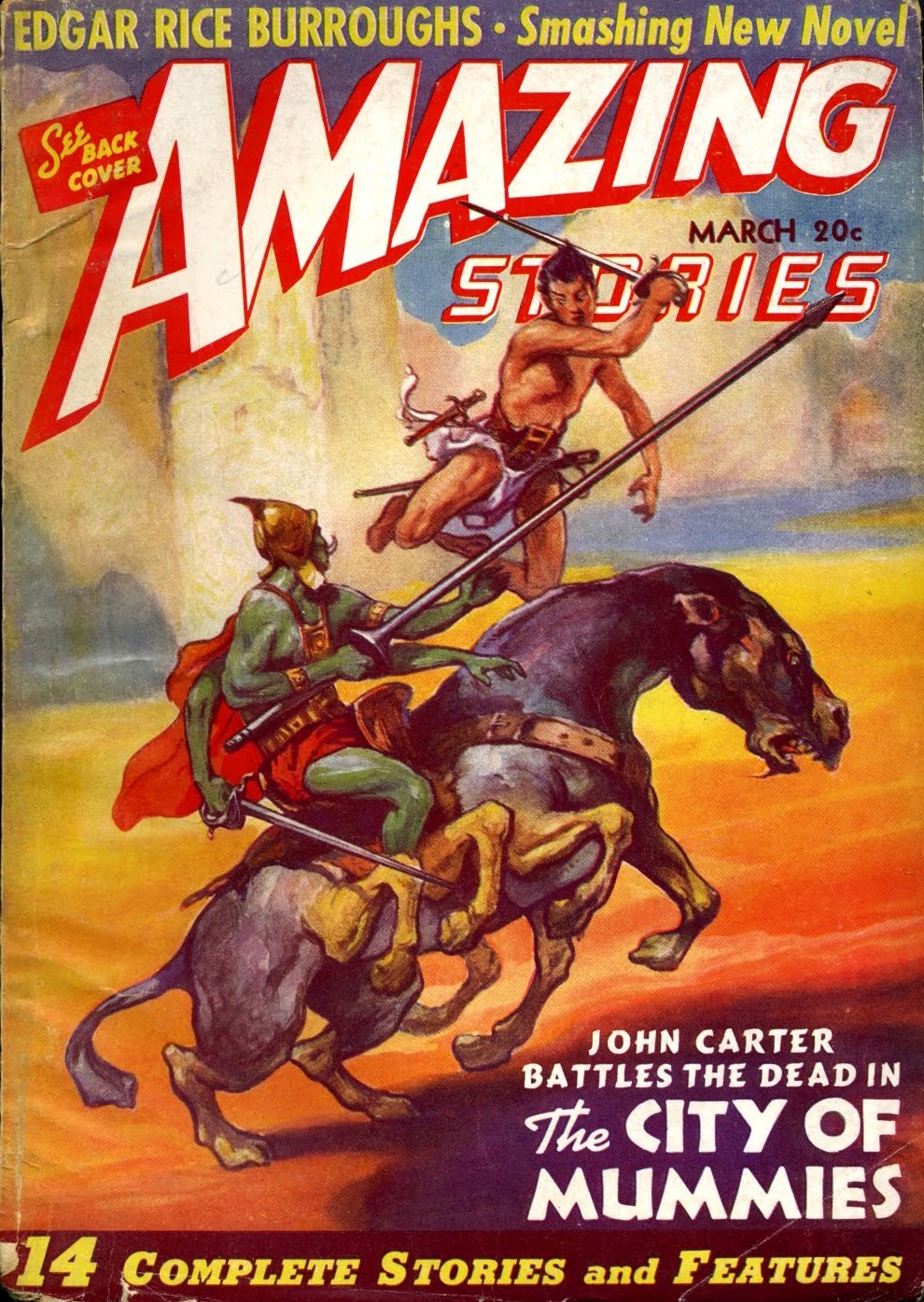 I have been attending pulp magazine conventions for 26 years and it the high point  of my summer. PulpFest is going to be held August 15-18 at the Double Tree Hotel in Cranberry, Pennsylvania. Cranberry is on the northern edge of Pittsburgh. So, if you are in the Mid-West or Mid-Atlantic states, give thought to checking it out.
There is a dealer room where pulp magazines, pulp replicas, paperback books, small press books, DVDs of old movies, and the like are sold. Other activities include programs, readings, and auctions which can be very interesting. I have a program Thursday night on Fritz Leiber and Fafhrd & the Gray Mouser with Jason Aiken. You can't help but learn all sorts of details of publishing, writing, editing the pulp magazines. For more information, check out the website at www.pulpfest.com. You can get one day memberships or memberships for the duration of the whole show. There are plenty of other things to do in Pittsburgh also like checking out Eide's at the border of downtown and the Strip District or Duncan's Books and Comics in West View. If going to Eide's, you might as well as eat at Primanti Brothers and have one of their world-famous sandwiches.