Doing something a little different for this Retro Fandom Friday.
Honestly, none of the letters in this issue of Fantastic Story Magazine really grabbed me, and I'm not steeped enough in that fandom to appreciate or get a lot of the references yet.
There were a few shout-outs regarding C.L. Moore and Henry Kuttner's "Earth's Last Citadel", which may have been my least favorite C.L. Moore than I've read for reasons I've mentioned before, but nothing felt remarkable enough to highlight.
So, instead, I thought I'd share some vintage pulp advertisements from this issue. That'll be fun, right? Maybe you'll be able to ask Santa for some of these.
Requisite Rosicrucian advertising: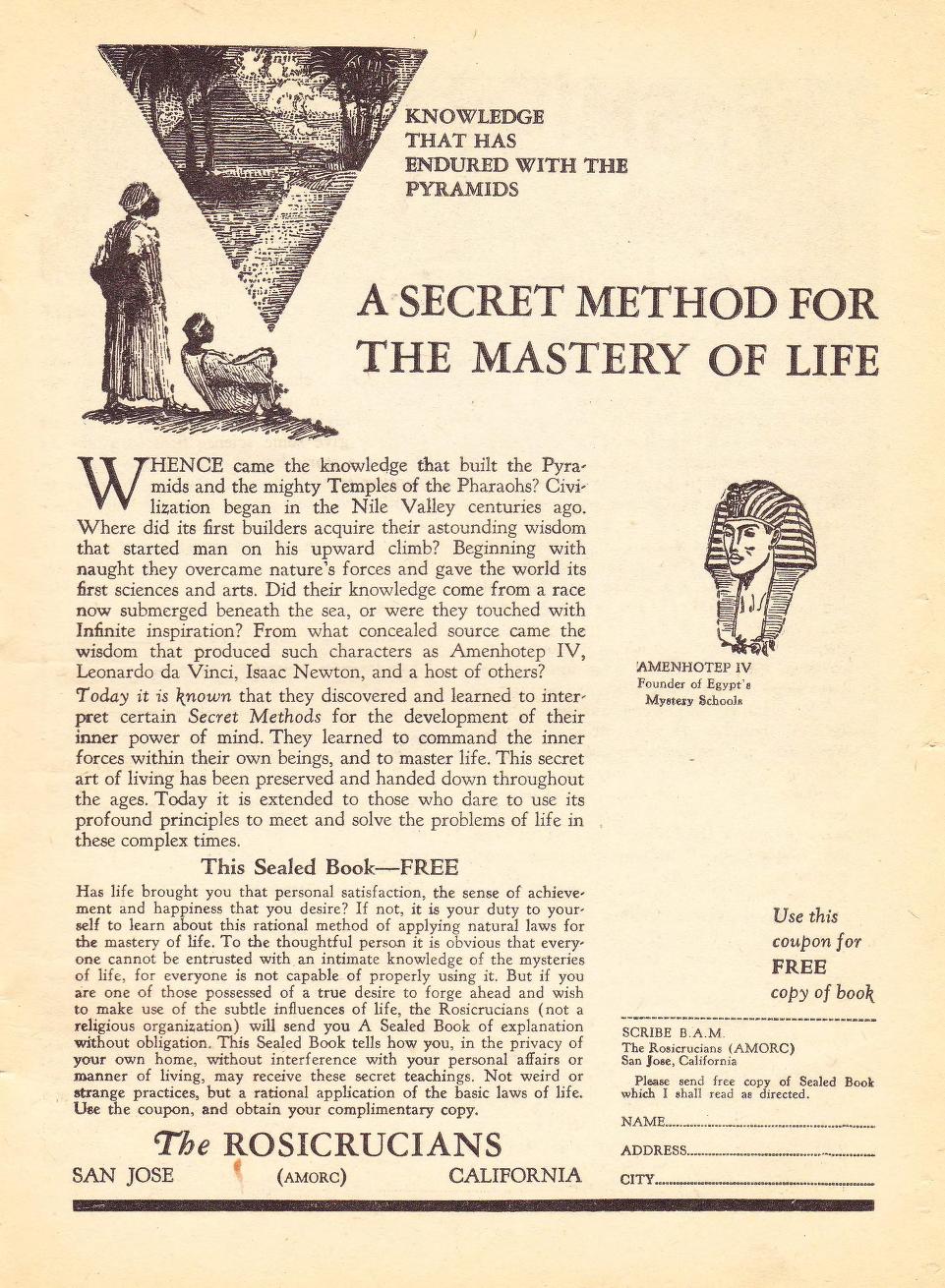 God, isn't it wild to think that there was a time that Americans were wanting to gain weight?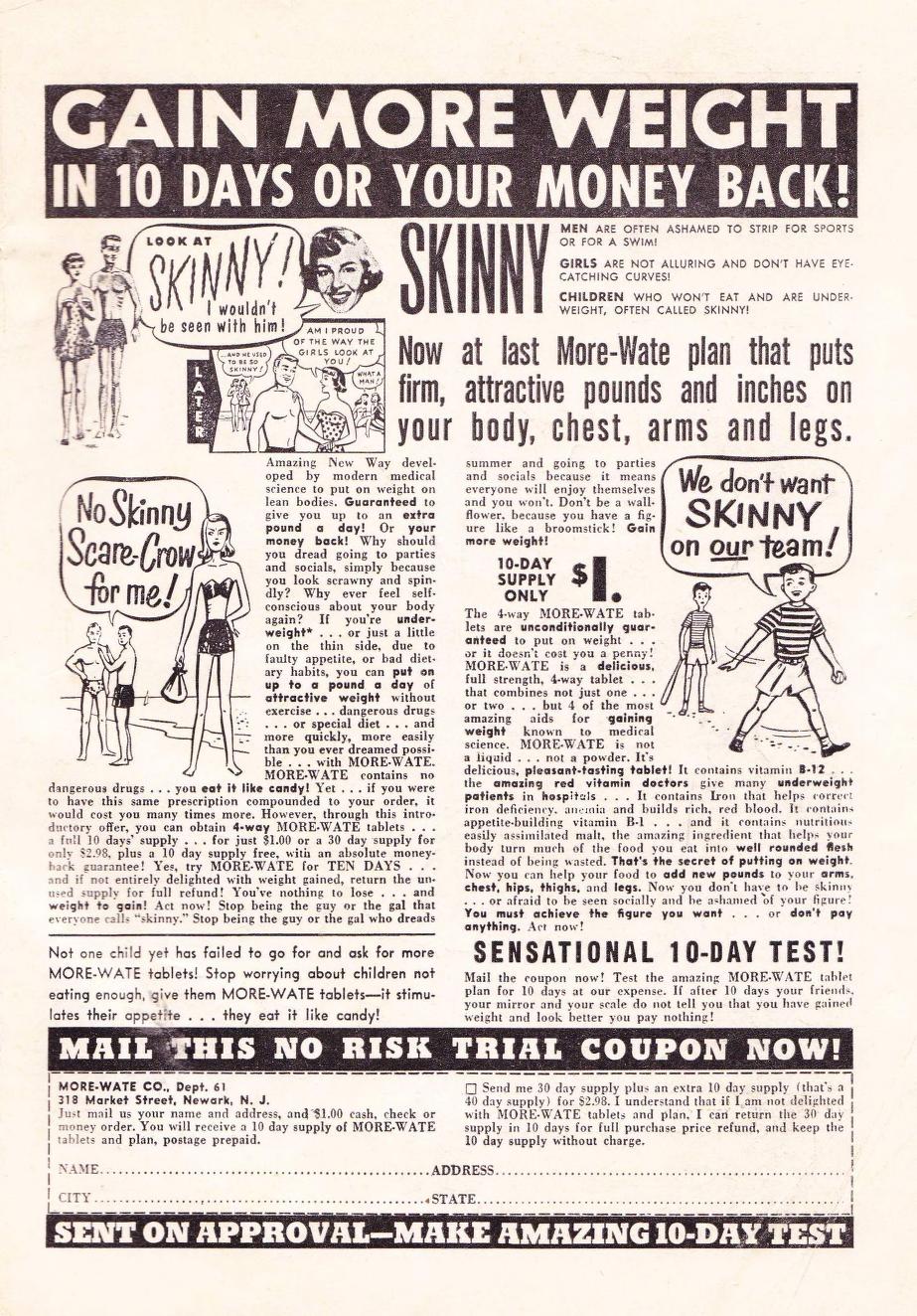 Girls won't go with guys with messy hair…