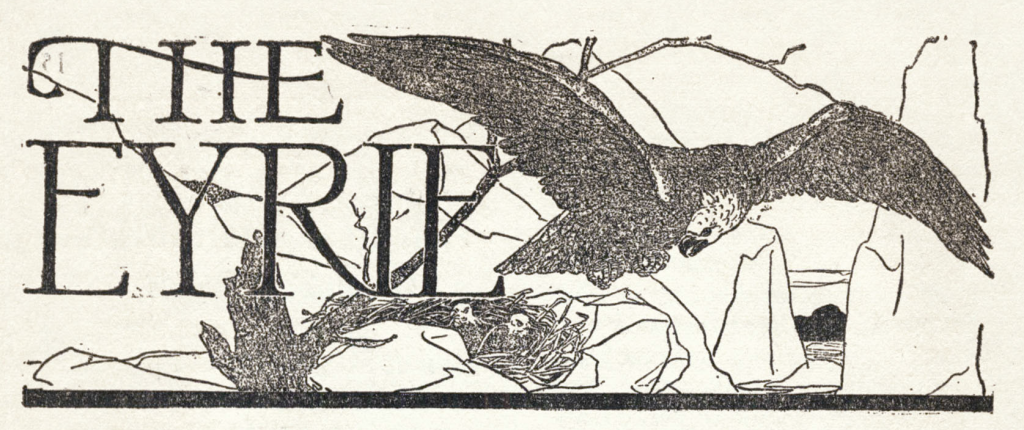 Been awhile since I've done one of these, but now's as good a time as any. I'm done with the March 1939 issue of Weird Tales, so it's time to take a look at the fan letters to try to answer the time-old question: who was reading the pulps?
Turns out, Ladies, Ladies, Ladies!
Gee, it's a relief to have a subscription to WT and see it in the mail box each month–so much better than chasing from newsstand to shop looking for 'em. The Finlay cover on the January issue was a treat. – Caroline Ferber
Caroline also describe's Lovecraft's collab with Zealia Bishop, Medusa's Coil as "most outstanding" and "one that [she] will remember the longest." She also wishes WT will have more Thorp McClusky vampire stories, more Jirel of Joiry, and more Northwest Smith.
Have held out for ten years or more now but am finally compelled to write you. WT has been my only steady during this time and I've accumulated no end of questions and pleas; so hope your patience holds out this time and I'll try not to be a nuisance… I've been waiting patiently or otherwise for more Jirel of Joiry stories. It's been a long time. Northwest Smith is grand and the more of him the better, but please, some Jirel of Joiry–there'll never be anyone to compare with her. – Miss W.C. Reinke
A Leah Bodine Drake writes in to gush about A. Merritt's The Woman of the Woods, asking the editors to "puh-leaze reprint" it and also deems Lovecraft and Zealia Bishop's Medusa's Coil the "best" of the January issue.
But who wouldn't want to meet this dame?
Just a few lines to say how much I enjoy your delightfully different magazine. I have long been a reader of Weird Tales and find each issue more fascinating than the last. Your authors are in a class by themselves, with [Henry] Kuttner and [Seabury] Quinn a bit above the rest and [Thomas P.] Kelley rising head and shoulders above them all. His I Found Cleopatra promises to surpass even The Last Pharaoh and that was a literary masterpiece. Let's have him ever month. Best wishes to your magazine. I rave about it so much my friends call me Miss Weird Tales. – Alice Harding