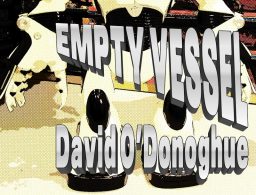 Give me your bland, your depressing, your alienating– your unceasing agony as you yearn to depart from life…!
Seriously, who decided that despair is the default setting for "literary"? Who decided that ineffectuality is the starting point for "thoughtful"? And gosh, I know everyone has had their share of hard knocks over the years. But for the life of me I can't imagine why anyone would turn over storytelling duties to someone that actually thought that there is no hope for anything remotely like victory, success, or a happily ever after, in this life or the next.
This is going to be harsh. But this really gets down to the root of why normal people don't read. This is why short science fiction and fantasy is basically dead. This is why nearly everyone that dips into it off and on over the years thinks "nothing to see here!", sets down the magazine, and goes and finds something else to do.
Let's start with the opening hook:
Gary listened to the orchestra of the checkout line- the steady beep of the scanner, the insect chatter of unfurling bags, the percussion of wine bottles thudding down on the conveyor belt- and he had a decision to make. It wasn't quite the life-or-death choice he had faced a few minutes prior– ordinary or gluten-free barbecue sauce– but it was still a difficult one.
Now I get it that this is a "deep thoughts" type of science fiction story. There are other types of short fiction out there besides pulp adventure. But I'll tell you something. You simply do not hook anyone for any kind of writing by starting out with someone standing in line at a grocery store thinking about maybe thinking about doing something.
Granted… there's kind of a trick here. This is a tale about boring people who electronically tune out whenever they're bored. (Which is basically all the time.) You could argue that there is a bit of artistry in making the reader experience just that sort of feeling. It might even sound smart to do so. But it would still be really, really dumb because it's just a lame attempt to redefine failed storytelling as success!
Here's the first big emotional punch:
He went on for a moment about his boss and Lisa nodded and murmured in agreement. Then the ball was in her court and it was her turn to moan and complain. Ever since Gary was knocked from 4 days to 3 days a week Lisa had owned most of the valuable 'job complaint' space in the evening. Gary's stomach roiled and turned in jealousy every time she rattled off a list of nurses and orderlies who had been annoying her this week. Gary listened in silence and tried to keep track of the tangled web of love and hate and endless, endless names. He watched her mouth move and his eyelids began to droop. He supported his face with his left hand to keep from nodding off and then, seeing an opportunity, his finger snaked up behind his ear. Then it was Phil listening to Lisa.
That's right. All this build up leading to a guy tuning out his wife's droning complaints about what's going on at work. And the big climax…? A marriage breakup that's initiated by people too checked out to feel anything.
Once upon a time, science fiction was a literature of the future. It was necessarily upbeat and forward looking. This…? The technological element introduced here is completely unnecessary to the "plot" and the things this story depicts already happen every day. And yet… I wouldn't call this "realistic." But it is brazenly normal in the most underwhelming way possible.
Does anyone really see themselves as normal, though…? Everyone these days is talking about how essential it is that they get stories with people that are like them in them. I can't imagine the person that would genuinely see themselves in this. Even in its fallen state, the human spirit naturally recoils at the premise of this story. The only believable protagonist in this sort of scenario would be one that is in rebellion– like Guy Montag in the world of Fahrenheit 451 or Neo in The Matrix. The only likable protagonist would be one that cannot accept this sort of status quo, either in his career or in his personal life. Even the most dystopian of seventies movies like Logan's Run tapped into a desire for escape. Even the distinctly unheroic character if Frank Frink in The Man in High Castle has a sincere drive to better his situation by pursuing an independent business venture with every ounce of ingenuity he could muster.
Maybe there are people in the multi-verse space/time continuum that have truly given up and that have absolutely no means of changing themselves, their situation, or anything about the world. It happens, sure. One thing you can count on with that, though: nobody wants to read about those people.