Mrs. O'Leary left the lantern in the shed,
cow kicked it over, winked her eye and said-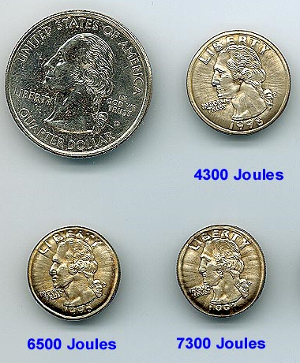 One sultry night in October, about half past nine, a fire broke out in the city. It had been a long hot furnace of a summer, a drought the likes of which no one could remember. The place was as dry and ready as a box of matches.
The fire swept across huge swaths of the windy city, burning down for several days. A giant tornado of fire swirled above it and moved upwind, something ordinary tornadoes aren't known for. Before it was all over, several hundred people had lost their lives. Yet, within just a few hours of its beginning, a scapegoat, an arsonist, had been located and identified. There was even a trial afterwards. The defendant was found guilty of course, as patsies always are.
There were many other mysteries about it. As they put the fire out in one building, another one far behind the fire line would suddenly burst into flames for no good reason. "Strange, fantastic fires of blue, red, and green played along the cornices of buildings." Granite, iron and glass were found afterwards, melted and fused together into peculiar shapes. Ghostly flames the color of burning whiskey rose up from basement floors, just before a building would ignite.
"The huge stone and brick structures melted before the fierceness of the flames as a snow-flake melts and disappears in water, and almost as quickly. Six-story buildings would take fire and disappear for ever from sight in five minutes by the watch. . ."
Witnesses in many places reported huge "balloons of fire" or "balls of fire", descending from the sky. When they touched the ground, they annihilated everything, sometimes with a flash of light. One said "The sky, which had been dark, burst into clouds of flame." A rain of dust was reported in some places, hot sand or gravel in other places. Hundreds of tons of pig iron stacked in a yard by the river, two hundred feet from the nearest building, "melted and run, and is now in one large and nearly solid mass."
"One peculiar thing I remember about the street car rails… Downtown… the rails had been pulled up… from the road bed and in some instances the ends were curled up several feet in the air."
But the Great Chicago Fire was by no means the most deadly fire in US history. In fact, it wasn't even close to being the most deadly of the hundreds of fires that broke out across Wisconsin, Michigan, and Illinois on that very same night, about a half past nine.
Entire towns and farms were wiped off the map that night. Perhaps 2000 people died in Peshtigo, Wisconsin that night, the worst fire loss in US history. The largest forest fire in US history began: that night. These curious and alarming details have been all but lost to us while songs have been written about the scapegoat. Poor old Mrs. O'Leary's cow would have had to have been a teleporting poltergeist to pull all that off. Either that or Mrs. O'Leary's lantern was the size of three states.
History doesn't send us the name of Mrs. O'Leary's cow. Maybe it was Lee Harvey Oswald or maybe Loki done it. It really doesn't matter. The Trickster's scapegoat has a thousand names and a thousand faces. He lives in a kaleidoscope hall of mirrors in our minds, putting us to bed with the security of certitude. But the scapegoat attends with his own dangers. He can misdirect and blind us to the real threats, monsters that walk the earth and dwell in the heavens.
"Much has been said of the intense heat of the fires which destroyed Peshtigo, Menekaune, Williamsonville, etc., but all that has been said can give the stranger but a faint conception of the reality… we have in our possession a copper cent taken from the pocket of a dead man in the Peshtigo Sugar Bush, which will illustrate our point. This cent has been partially fused, but still retains its round form, and the inscription upon it is legible. Others, in the same pocket, were partially melted, and yet the clothing and the body of the man were not even singed. We do not know in what way to account for this, unless, as is asserted by some, the tornado and fire were accompanied by electrical phenomena."
There is a different story about what went down in the old town that night. In that alternate view, the city wasn't merely nuked from orbit, it was subjected to an electro-kinetic bombardment that came from outer space. The legendary sky monster returns and black become the Sun's beams.
If you seek to know, you may still find; sky-fallen relics of electric comet; off in the backwoods, out there past Chicago.
It sates itself on the life-blood; of fated men;
And the home of the gods; he reddens with gore;
Black become the Sun's beams; in the summers that follow; weathers all treacherous.
Do you still seek to know? And what?