SCENARIO DESIGN: The Last Ten Percent
Friday , 14, October 2016
Wargames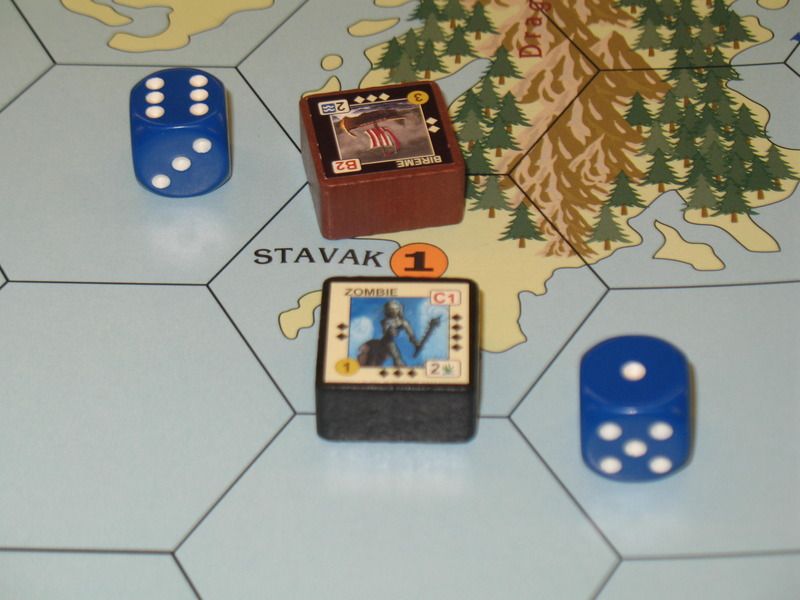 We keep playing this and making slight adjustments between sessions. Progress seems nonexistent and sometimes I wonder if an earlier incarnation of what we were doing might have been better. But looking at the initial outline for this scenario, I really can't believe what's not on it…!
We had a problem with the game devolving into a stalemate. The player in the lead could not always wipe out the opposing army, so you had one guy taking over 80% of the cities while the other guy hid out in favorable terrain. To address this, we decided to play until one side had taken over five points of cities.
With the new victory conditions we had a new problem: each side could send a flying unit across the front lines and the game would devolve into a race to see who could get to five cities first. The game wasn't about the big battles any more! To favor armies over raiders, we decided to give a bonus victory point for each city that is non pillaged and controlled by an enemy unit. (Three C1 blocks that break through are worth a lot more than the dragon in the end game.) We also increased the number of points required for victory from five to seven.
To get more variety in the match-ups, we choose two factions randomly and then let the weaker player choose which one he wants. This works a lot better for balancing than simply giving one side extra steps.
We tried increasing the starting budge to 60 points worth of units… and we really liked it! With the lower budget, we tended to sink everything into just one or two armies. But with more materiel, it was easier to justify holding something back to serve as a backstop against raiding units. (With our two Heroes & Treasures expansions, I'm thinking 70 or 75 might be the sweet spot.)
None of these tweaks are all that complicated… but taken together, they have a tremendous impact on the "shape" and tempo of the gameplay. None of them required any sort of magical creativity… but all came clear in the process of playing the game six or eight times. (It all works about like Lewis Pulsipher would tell you.) Having followed this process to this stage, I have to say that "design" is not quite the right term for it. Games aren't really designed so much as developed through an iterative process in which countless alternatives are tested in a series of informed guess-fudge adjustments.