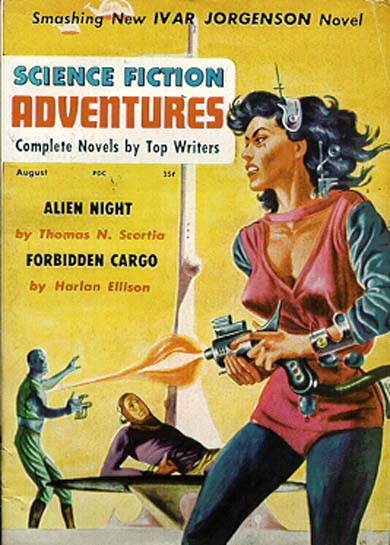 The fifth issue of Science Fiction Adventures from August 1957 continued the "3 complete novels" format. Robert Engle produced the cover painting for this issue.
Robert Silverberg was present as "Ivar Jorgeson" in "This World Must Die!" The Jorgenson biography states he was born in the little fishing village of Haugesund, Norway immigrating to the United States at age eight.
"This World Must Die!" has Loy Gardner sent on a secret mission to destroy the Planet Lurion. If not, Earth will be destroyed in 67 years according to the invincible computer. As the later paperback blub states:
"And the man to do the job was Gardner. If he did it successfully the blood of billions would be on his hands; if he fouled up, he would be the worst traitor in Terrestrial history. And not even he knew which course he would pursue when he finally learned that even the all-wise machine had not known all the right answers."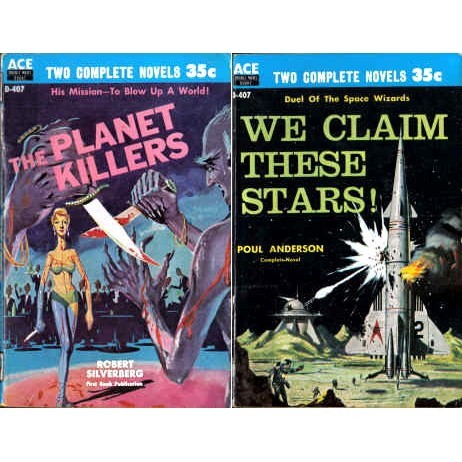 This is a well-done secret agent in the future novel. Ace Books reprinted it as The Planet Killers in 1959 as an Ace Double (paired with Poul Anderson's We Claim These Stars).
Thomas N. Scortia is one of those second-tier science fiction writers from the 1950s who should probably be better remembered. "Alien Night" is set thousands of years in the future. A devastating world-wide war left a good portion of Earth a wasteland. The remnant population is given immortality by a process provided by The Company which is the ruler of Earth. Immortality brings ennui. Mankind has not progressed. Some seek relief by engaging in The Hunt wherein the participant evades killing as a form of kicks. Add to this story, aliens who infiltrate Earth looking to take over in a century and time travel and you get a rather van Vogtian short novel. "Alien Night" was reprinted in the collection Get Out of My Sky edited by Leo Margulies.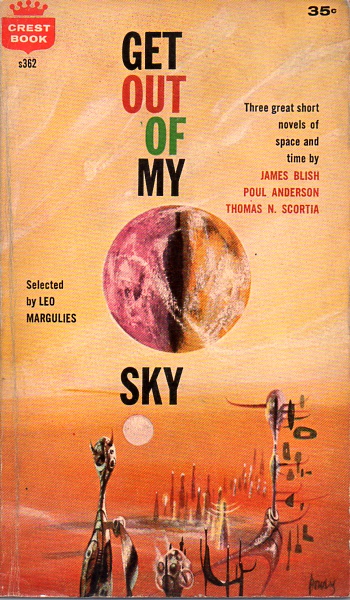 Harlan Ellison is back with "Forbidden Cargo." Fargo Jeffers is forced to perform a job of hauling corpses from a recent conquest of a planet by Earth. The plot unfolds that he is transporting some military secret hidden in his cargo with privateers on his tale. There is even a scene on a planet with giant spiders. Again, this is a surprise as Ellison engages in action science fiction not at all of what we think later more famous prose. I have triple checked two different science fiction bibliographical sites and this story has never been reprinted.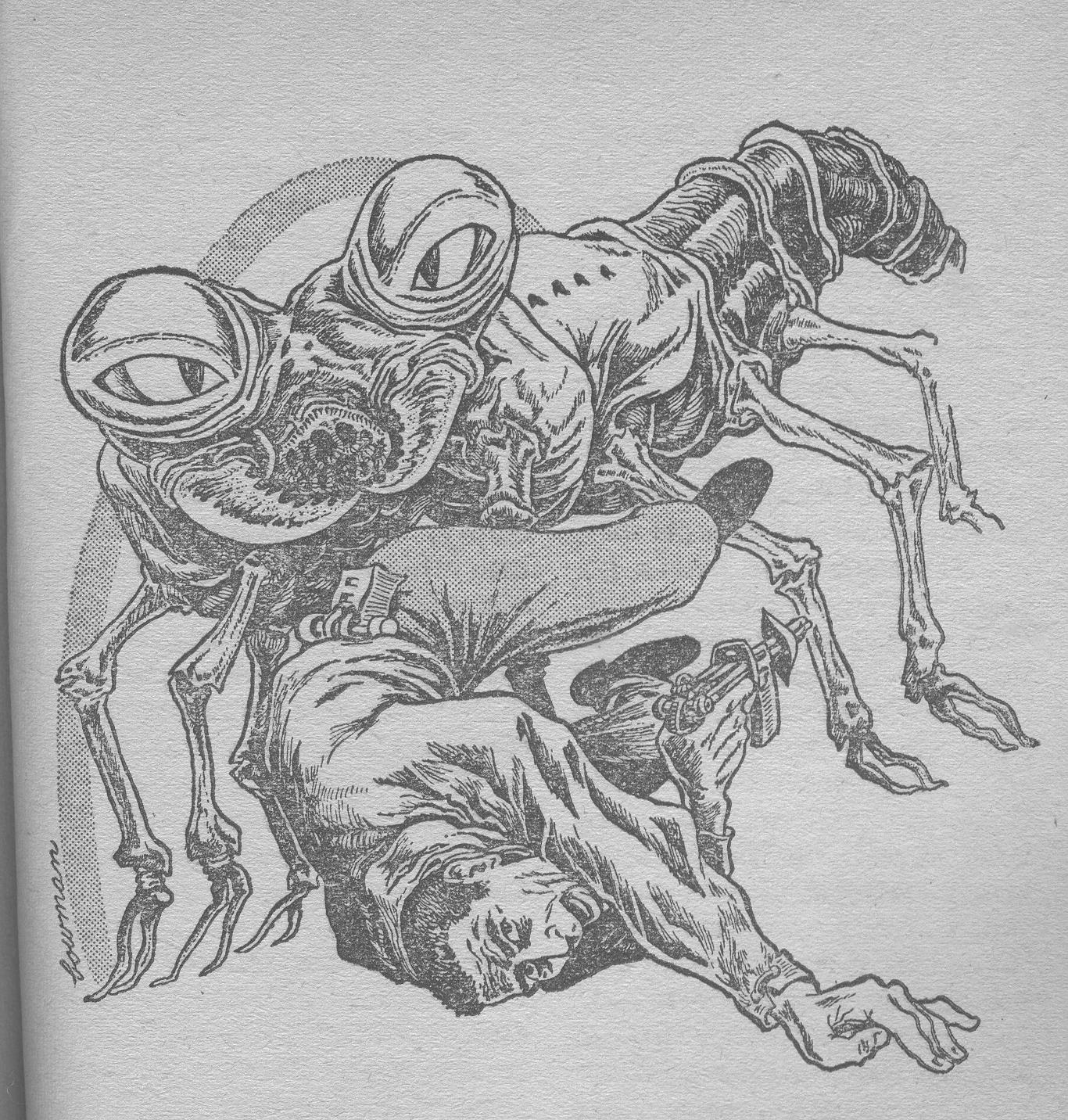 In the letters section, I came across this comment:
"UGH! UGH! UNGOWA BUNDOLO! ME CONAN! ME BARBARIAN! ME KILL!"
This in praise of Robert Silverberg's "Spawn of the Deadly Sea." My mention of Silverberg's novel expansion of "Spawn" as Conquerors From the Darkness spurred a few people to find and order the book.
This issue was very solid and achieved what it set out to do in present science fiction adventure.