---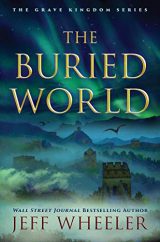 The Buried World (The Grave Kingdom #2) – Jeff Wheeler
The orphaned Bingmei didn't choose to be a hero. She has no wish to cross the Death Wall to save the world. But she has awakened Echion, emperor of the Grave Kingdom and Dragon of Night, and it is her destiny to defy him. From his imperial city of ancient sorcery and immortal darkness, Echion conspires to fulfill his own destiny: vanquish Bingmei, revive his queen, and rule together for another eon unchallenged.
Traversing a labyrinth of caves and mountains, Bingmei and her band of allies prepare their defense against a fateful war they cannot win. But when they are overcome by Echion's terrible power, Bingmei is left vulnerable to a ruthless assassin…one with orders to capture, not kill.
Before he destroys her, Echion craves something more than Bingmei's soul. Only she has the power to resurrect Echion's ancient queen, Xisi, whose evil is matched only by his own. Once reunited, their dark shadow will fall like a shroud over the realms. To be a savior, Bingmei must first survive what she has unleashed, and to survive she must begin to understand the seeds of power she's never learned to control.
---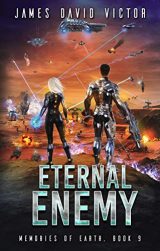 Eternal Enemy (Memories of Earth #9) – James David Victor
In a world of genetic engineering, fantastic aliens, and faster than light travel, conspiracies and the quest for unlimited power can still tear the galaxy apart.
Anders Corsigon has spent his life bringing galactic criminals to justice. When a bizarre murder turns into a string of assassinations, he must find a killer who is protected by the highest levels of the empire. In a world where advanced genetic engineering can literally rewrite humanity, he must uncover a truth that could destroy the galaxy.
The final battle to decide the fate of the galaxy has finally arrived. Anders and Dalia must rally the remnants of humanity and save Jake from the destiny he was created to fulfil to have any hope of saving the galaxy. Can they find a way to defeat the Eternal Empress and a power greater than anything they have ever seen, or will ancient Earth truly be wiped from existence this time?
---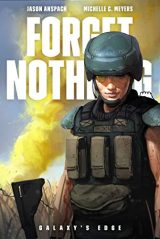 Forget Nothing (A Galaxy's Edge novel) – Jason Anspach and Michelle C. Meyers
She Chose the Hardest Way
The daughter of a Legion war hero, fighting was in Andien Broxin's blood. But the battles Republic marines face on strange and alien worlds are a far cry from the vaunted, brutal, no-holds-barred conflicts fought at the edge of the galaxy by the elite legionnaires.
Until a devastating war erupts right in the Republic's stellar backyard.
Newly stationed on a mid-core planet being harassed by terrorist revolutionaries, Andien and her fellow "hullbusters" find themselves right in the middle of a desperate fight for survival. All their training, standards, discipline – all the hard paths – have led to this. If she and her fellow marines are to come out of this alive, Andien will have to find out who she truly is…and what she can become.
---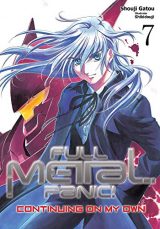 Full Metal Panic! Volume 7 – Shouji Gatou
Sagara Sousuke isn't your typical high school student. He reads military enthusiast magazines; he responds to questions with "affirmative;" he brings grenades to school in his bag. Though everyone at school takes him for a hopeless military geek, Chidori Kaname thinks there might be something more to him. When their plane is hijacked in the middle of a field trip, Kaname's instincts will prove correct: Sousuke is an elite, mech-piloting mercenary… and he's here to protect her!
The Pacific Chrysalis was Mithril's first true victory over Amalgam, but their success has only led to escalation. Between growing suspicion at school and cryptic warnings from Tessa's brother that everything is about to change, Sousuke begins to realize that his peaceful life in Tokyo might not last much longer. Before he can even prepare, though, Sousuke finds himself running a gauntlet beyond anything he could have imagined. He'll have to fight not just for his own life, but for the life of everyone he knows!
---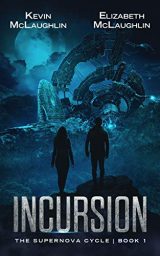 Incursion (The Supernova Cycle #1) – Elizabeth McLaughlin and Kevin McLaughlin
A nearby supernova…and an impending first contact…will change humanity forever.
In the near future, a supernova erupts unexpectedly in a nearby star. There was no warning, no evidence that the star could ignite in such a way. Humanity stands on the brink of extinction as Earth is bombarded with particles from the stellar explosion, wreaking havoc.
An alien ship has arrived near Earth's moon only hours before light from the supernova. Have they come to help, or are they mortal enemies who plan to take advantage of the supernova's EMP to stage an invasion?
Doctor Alexandra King never knew that the paper she once wrote about theoretical xeno-psychology would lead the US government to consider her their foremost expert on the subject. Ace pilot David Jackson has been assigned a mission which might save humanity – or doom it – and he won't know which until after he's done the job.
---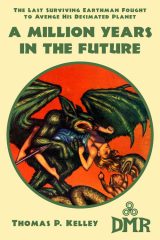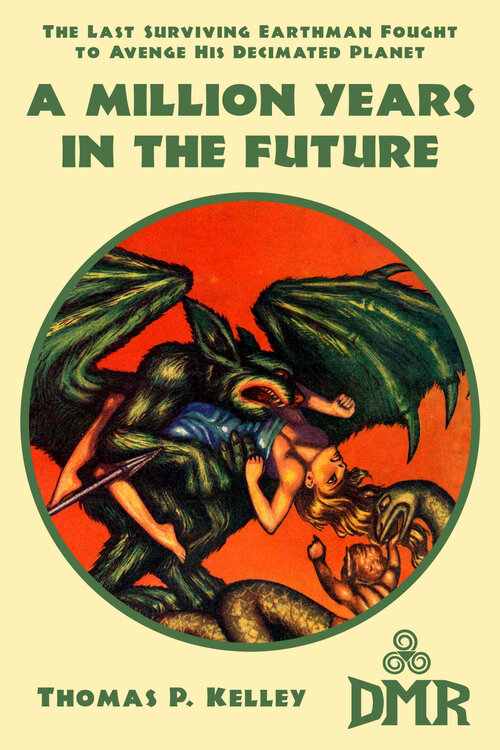 A Million Years in the Future – Thomas P. Kelley
For countless millennia, Earth has been ravaged by the Black Raiders from the distant planet Capara. The last surviving Earthman, Prince Jan, is captured by the Raiders and taken to their home planet. The immortal and lascivious ruler of Capara, Queen Tara, decrees that Jan will fight for his life as a gladiator in the Great Games.
Jan's only desire is to avenge his decimated planet, and a path to this goal lies on the forbidden Moon of Madness. It is said that a god lies dormant in the Black Tower, guarded by Vampire-Women. This god knows Queen Tara's secret weakness, which, if exploited, will bring about the complete annihilation of Capara!
Will Jan overcome the Vampire-Women and learn the secret to destroy Capara? Will he perish in the Great Games? Or will he succumb to Queen Tara's wiles? Anything can happen… a million years in the future!
A Million Years in the Future is a fantastic science fiction adventure in the tradition of Edgar Rice Burroughs. It was originally serialized in Weird Tales in 1940, and has never been published in book form before.
---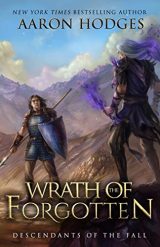 Wrath of the Forgotten (Descendants of the Fall #2) – Aaron Hodges
A war is brewing between the kingdoms of humanity…
Bound and broken, Lukys stumbles through the darkness. Whispers come from all around, the voices of the Tangata, inhuman enemies of mankind. He should already be dead. But the Tangata have a secret, one that might finally end ten long years of war. If only he could escape and bring word to his people. But what chance does a failed soldier have against the terrifying powers of the Tangata?
Meanwhile, the Queen's Archivist flees the wrath of her former master. A foreign king offers asylum, but the man is an enemy of her people. And his aid will cost far more than just her loyalty—he seeks the magic of the Gods. With the hounds drawing close, Erika must commit the ultimate betrayal to keep her freedom. Is she willing to pay the price?
---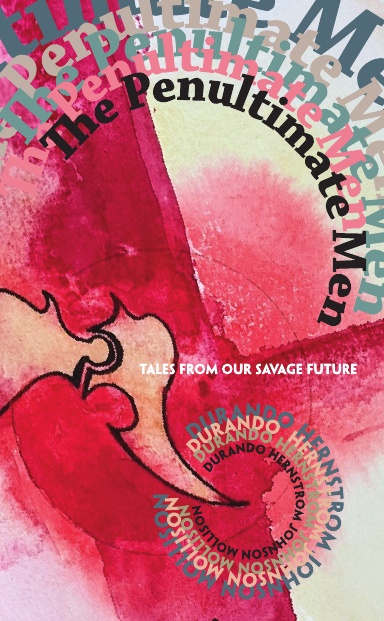 The Penultimate Men: Tales from Our Savage Future – Neal Durando, Schuyler Hernstrom, Jeffro Johnson, and Jon Mollison
Introduced by Misha Burnett. Some say they are other than human; they are the penultimate men.
The age from which they spring has nearly drawn to a close. Yet some noble work remains to be done before the end. They come on, knowing that anything left undone, any chance let slide cannot be paid forward. Their game bags are heavy with a wealth meant to nourish the reader through the leanest of times. Four tales of a once-and-future apocalypse. Two meditations to challenge you to play harder in an already hard world.