Necromancy, tomb-raiding, first contact disasters, and kaiju fill this week's new releases.
---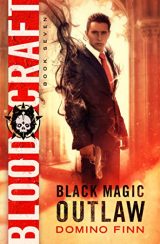 Blood Craft (Black Magic Outlaw #7) – Domino Finn
For some investigations, you get nowhere relying on police.
When the supernatural rears its head in Miami, the sleuthing's usually up to me, Cisco Suarez, resident necromancer and all-around hard case. All I ask is to kick back in paradise once in a while, spend some quality time with my girl, and maybe even find that special moment to pop the question.
But life doesn't always play fair, and neither do monsters. Turns out, old grudges die hard. So come after me. Maybe I deserve it. But going after my family crosses the line.
It's time to stop playing the sitting duck. It's time to start a hunt of my own. Dressed to the nines and undercover at a silvan wedding, I'll delve into the literal underworld to make the monsters wish they'd never messed with Cisco Suarez.
And hey, if I'm really lucky, maybe she'll say yes.
---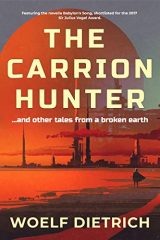 The Carrion Hunter – Woelf Dietrich
The Northern Hemisphere is a toxic wasteland ruined by war between man and alien. It seems impossible for anything to have survived there. Australia and New Zealand remain habitable. But there lies the crisis.
Collected here are eight vignettes, snapshots of life on a dying earth, where humans and aliens co-exist carefully and with suspicion, and fragile alliances are forged only to shatter overnight. 

Originally appearing in the anthologies Interspecies: The Inlari Sagas, A Broken World, and Armistice, Woelf Dietrich's short stories have now been collected here for the first time and with an introduction by bestselling author Adam Lane Smith who captures the spirit of science fiction beautifully as he unfolds and lay bare the heart of it to show us why we love the genre so much.

---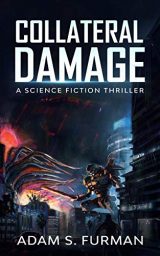 Collateral Damage – Adam S. Furman
Destructive Battles Rage Between Hellish Kaiju and Giant Mech Protectors
A desperate father must rescue his son when a deadly kaiju rampages across his city.
When opportunists lurk and buildings crumble around him, the battle might be the least of his worries. Each minute means more destruction, and the clock is ticking.
The first in a new kaiju series where the ordinary collides with the oversized, Collateral Damage is based on a short story of the same title originally published in Broadswords & Blasters Magazine. Experience the first taste of this series with a punch to the gut. Mind the shadows — you could be crushed.
---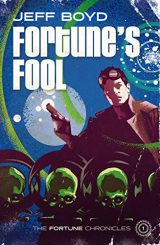 Fortune's Fool (The Fortune Chronicles #1) – Jeff Boyd
He digs through the past to unearth his future. But will rocketing into the expanse blast him into deadly trouble?
Xenoarchaeologist Mark Fortune just needs one big find to be set for life. Roaming the post-apocalyptic galaxy in search of riches, the pragmatic loner believes he's finally made the breakthrough of his career when he activates an ancient portal. But when he's catapulted onto an unknown planet, he's followed by a revenge-driven skybiker out for his blood.
For the sake of survival, Mark and the motorhead form an uneasy alliance until they can escape the strange and unforgiving world. But the only path back home pits them against a ruthless warlord in a flying space fortress armed with pre-holocaust tech and a horde of killer robots…
Can Mark tear down a dictator before his newest discovery is otherworldly death?
---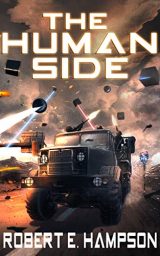 The Human Side (The Rocker War Book 1) – Robert E. Hampson
An asteroid headed toward Earth was not unexpected; multiple asteroids were a different story. And, when the "rock-throwing aliens" finally appeared, the people of Earth had to deal with a new type of war, where an enemy with powerful weapons held the high ground of space.
Dr. Tobias Greene felt guilty over patching up soldiers only to have them return to battle—until learning that his work was essential to the survival of the human race.
Master Sergeant Martin was a combat medic, trying to do his job and save as many as he could.
Lab Technician Kat Smith was forced out of her home and away from friends and family by the alien attacks. Her work was important, but would it be enough?
Jan and Li Janacek were trapped in New Mexico with their son, daughter, and eight other teens. They needed to get home…but home was no longer there.
For Arielle French, the aliens' arrival was everything she had predicted, until they attacked. Had she misunderstood their motives, or was it all the fault of the humans who failed to behave the way the aliens expected
Technical breakthroughs might allow humans to resist the worst the "Rockers" could throw at them. But even if they could level the battlefield, though, would there be enough time left for Earth to show the Rockers what was really on the Human Side?
---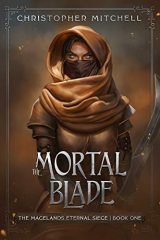 The Mortal Blade (The Magelands Eternal Siege #1) – Christopher Mitchell
A city ruled by Gods, a mortal champion, a misfit girl and a disobedient dragon…
Stolen from his home, Corthie Holdfast has arrived in the City of the Eternal Siege as a new Champion.
He must fight alongside the Blades, whose lives are dedicated to the defence of the City against the hordes of monstrous Greenhides; or die at the hands of the Gods who rule.
Maddie Jackdaw, a young Blade, faces her last chance. Thrown out of every unit defending the City, either she takes on a new role, or she will be sent to the Rats, a company of misfits given the perilous tasks beyond the Great Walls.
Her new role, if she takes it, will bring her face to face with her deepest fears, for beneath the walls, in a secret and hidden lair, lies a dragon, imprisoned and waiting…
---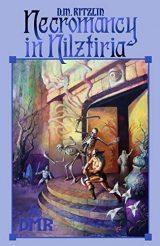 Necromancy in Nilztiria – D. M. Ritzlin
The world of Nilztiria is an ancient one. Beneath its brilliant crimson sun and demon-haunted moons wondrous treasures lay buried, waiting to be uncovered by intrepid adventurers. Yet peril abounds as well, in the form of nefarious sorcerers, grotesque beasts, and inexplicable phenomena. Among the bold heroes and callous villains of Nilztiria are:
XEDROCH LOOR—A lusty rapscallion, his striving for glittering treasures and the embraces of lovely ladies invariably leads him into danger.
AVOK KUR STORN—A strong-willed, quick-witted barbarian who fears neither man nor demon. He laughs in the face of death!
KRYNMORA—This cruel yet beautiful sorceress thinks nothing of sacrificing human life to appease her demonic patron. She has an affinity for unnatural beasts, including her lover who was once a man!
VRAN THE CHAOS-WARPED—By his sickly green eyes he bears the mark of a sorcerous experiment gone awry, but he was also altered in more dreadful ways…
XAARXOOL THE NECROMANCER—Possessor of powerful artefacts and reams of forgotten lore, his expertise in wizardry is unmatched.
If you crave stories of adventure and wonder with a touch of gallows humor, look no further than these thirteen tales of Nilztiria!
---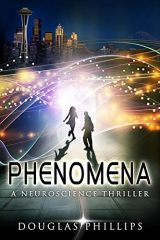 Phenomena – Douglas Phillips
Amelia Charron is a neuroscientist researching brain disorders. She routinely uses astonishing mind-linking technology that allows her to enter the dream world of patients. Each night, Amelia acts as a guide through the bizarre wonderland of the mind – an assisted lucid dream. It's a technique that reroutes neural pathways to heal the brain, but it's not without psychological dangers for both the patient and the guide.
Orlando Kwon will do anything to keep the frightening voices at bay. Alien voices, he's sure, but he has no idea what they are saying. The medical diagnosis: early stage schizophrenia. With his life in tatters, a referral to a specialized neuroscience team might be his last chance.
Amelia is startled by what she sees in her newest patient's mind. Frightening dreams of an unknown world are accompanied by knowledge the man couldn't possibly have invented and a language no one has heard. In a race against time, Amelia must uncover the deep implications for her patient, herself, and humankind – before Orlando inserts the final component into a strange device he feels compelled to construct.