Dungeon cores, mecha designs, magic-crushing assassins, and sticky-fingered sorceresses fill this week's new releases.
---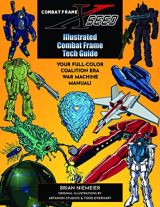 Combat Frame XSeed: Illustrated Combat Frame Tech Guide – Brian Niemeier
The future is over.
Yet weapons technology marches on, reaching its pinnacle in the mighty combat frame! The Combat Frame XSeed saga chronicles the battles waged by these and other awesome war machines!
Get the official specs on every Coalition era CF, plus fighters, ships and more!
Learn the histories of these futuristic weapons and their pilots!
See your favorite combat frames illustrated in full color!
Access exclusive mech data you won't find anywhere else!
Get the secrets of every SOC and EGE mech at your fingertips.
---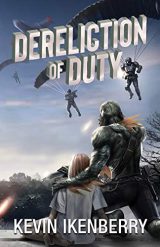 Dereliction of Duty – Kevin Ikenberry
The storm approaches!
Evan Clarke is among Earth's foremost geneticists, and he's on the cusp of a discovery which will rock humanity to its core. Using technology from the beautiful and mysterious Styrahi, the Terran Defense Force wants Evan to reach back to the twentieth century for the memories of dead soldiers to imprint onto genetic descendants going off to war.
For every person who wants the new technology, though, there are others who don't, and they will stop at nothing—even killing the people working on it if they have to—to keep the technology from succeeding. Worse, the alien Tueg view imprinting as a crime against nature, and to continue with the imprinting technology may fracture the alliance opposing the Greys.
As war looms, the Terran Defense Forces identify a young woman, Mairin Shields, to pair with one of the strongest memory imprints in their catalog. If they can keep both Mairin and the technology alive long enough to do it, they may be successful, and may—may—just have a chance against the Greys. But time is running out.
---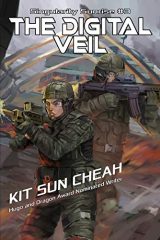 The Digital Veil (Singularity Sunrise #3) – Kit Sun Cheah
It begins as an extraction. It ends in war.
For decades, the Caliphate and Free Europe have been locked in a stalemate.
Until the coming of Eden, the world's first sapient AI.
Hired by Eden's creator, psychic contractor James Morgan and his partner Maya Knight infiltrate the Caliphate to extract a hunted journalist.
But when the extraction escalates into a continent-wide conflagration, Morgan and Knight are trapped in Europe. With no way to return home, they have only one option left: help Eden win the war.
And prevent Eden from becoming a monster.
---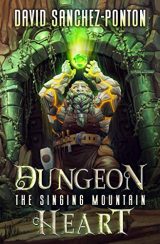 Dungeon Heart (The Singing Mountain #1) – David Sanchez-Ponton
The Emperor of the Forge, Sage of Stones—meaningless titles in the face of death.
After more than seven hundred years, he was expecting a peaceful and lonely end to his long life. That, however, was not meant to be. A single choice changed his fate, and his soul was forced to live again as a dungeon. Reborn but shackled to the heart of a mountain, this old soul has lost everything—and more.
In a world of gods and demons, there is no room for a weak newborn dungeon. Now with a new name, Smit and his creations will have to carve out their own place. The path may be long and dangerous, but with a soul hardier than stone and a will stronger than iron, will he be able to forge his own destiny?
---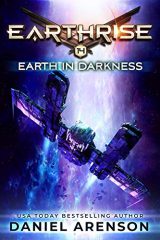 Earth in Darkness (Earthrise #14) – Daniel Arenson
It's civil war!
For years, Earth's heroes fought united. They faced alien armies in war. They defended Earth as friends. As a fellowship.
Now they break apart.
Lailani de la Rosa, heroine of the Alien Wars, aligns herself with a new enemy. She rises to lead the scummers, a breed of human-alien hybrids.
Earth's remaining heroes, led by President Einav Ben-Ari, must face her in war.
Lailani knows all of Earth's secrets. She is smarter and stronger than any alien. She is the greatest threat humanity has ever faced.
United, we've stood against many foes. Divided, will we fall?
---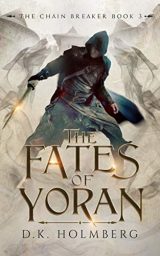 The Fates of Yoran (The Chain Breaker #3) – D. K. Holmberg
When the Fates attack Yoran, the Chain Breaker must fight back.
After establishing an uneasy truce with the constables, Gavin has settled in Yoran to offer protection to his friends and the remaining magical element in the city.
When a job reveals a dangerous new threat in the city, Gavin must take action. This time the target isn't Gavin, but the city itself. Magic was banished a generation ago, but the Fates have returned. They bring a dark magic Gavin has never seen before—and might be helpless to control.
It will take more than an assassin to stop the Fates.
It will take magic the Chain Breaker barely understands and can't control.
---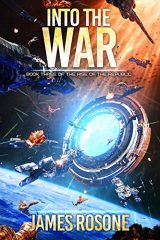 Into the War (Rise of the Republic #3) – James Rosone
Humanity stumbles into a galactic war…
…a war of survival, a conflict with no end
Earth has united under the banner of the Republic. Humanities brightest minds have deciphered the secrets to the alien technology and begin to reverse engineer it. An elder race takes notice of humanities strides and intervenes.
Humanity is brought into the fold of a galactic alliance, and learns they are not alone in their war against the insidious Zodark empire. Humans now fight alongside friendly alien races to end the bondages of slavery.
Earth leads a planet hopping campaign to destroy the Zodark empire and liberate tens of billions of people across the Milky Way galaxy.
---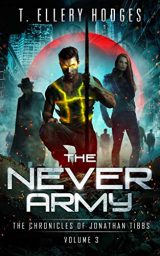 The Never Army (Chronicles Of Jonathan Tibbs #3) – T. Ellery Hodges
At the gates between worlds. In a war outside of time. They fight for us.
The man they took prisoner was not the Jonathan Tibbs they remembered.
He said that time was running out. That the world faced an enemy it could not defeat.
He said everything depended on whether or not they could make a leap of faith.
Then, he asked them for five nuclear warheads.
---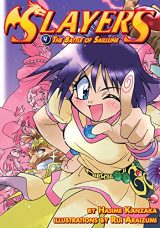 Slayers #4: The Battle of Saillune – Hajime Kanzaka
Beautiful and brilliant sorcerer girls just can't have nice things, huh? All I wanted to do was swipe a little bit of bandit treasure. Now suddenly I'm being chased around by icky trolls, nasty demons, mean mummies, and brooding golem bad boys. And for what? A tiny little artifact that can bring about the end of the world? Hah! I'll show them there's a reason you don't cross Lina Inverse…
No good deed goes unpunished, huh? Me and Gourry help one little orphan find her new home in Saillune City, and the next thing I know, we're breaking and entering for the local crown prince! I mean, he is getting the short end of the stick in this whole royal succession dispute and there are assassins trying to murder him and all, but… Wait, why are these interdimensional monsters coming after ME?! I thought this was YOUR family drama!