Make sure to check the end for a partial list of current crowd-funding campaigns.
---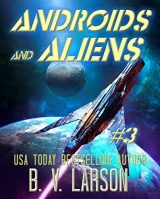 Androids and Aliens (Star Runner Series #3) – B. V. Larson
Two centuries after humanity colonized the stars, new dangers emerge. The peaceful inhabitants of the Conclave are threatened by expanding alien powers. Invaders threaten the star cluster, attacking our fringe settlements.
t's time for the humans to strike back! Vile, ant-like aliens have already consumed the colonies of the Faustian Chain. Known as the Skaintz, these creatures destroy all living things and carry them back to their nests to be devoured. Now, they've begun to invade the stars of the Conclave.
Captain Bill Gorman, a smuggler from the Fringe, is called upon by the Conclave rulers to scout the enemy. Fleets and armies are launched in a desperate attempt to annihilate the Skaintz before they consume Humanity.
---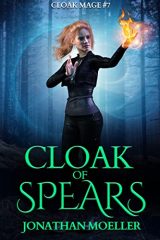 Cloak of Spears (Cloak Mage #7) – Jonathan Moeller
A broken memory. A lost fortress. And a weapon that might consume everything.
My name's Nadia, and I serve the High Queen of the Elves.
My friend Neil Freeman also works for her, and he's the deadliest assassin who ever lived. He paid a high price for his abilities, including a damaged memory.
But his memory holds secrets that might destroy the world.
So when the mad wizards of Singularity come to rip open Neil's mind and steal those secrets, it's up to us to stop them.
Because if we don't, Singularity will build its new world atop a mountain of the dead…
---
Down Among the Dead Men (Daniel Faust #10) – Craig Schaefer
Daniel Faust's last heist ended with a betrayal, a bullet in his heart, and a plunge from a lonely back-country bridge. Now he's on life support, and the occult relic keeping him tethered to this world is counting down the last seconds to midnight.
That's the good news. The bad news is, he just woke up in hell.
Marooned, lost, and hunted in an endless city of the damned, Daniel is racing against time. If he can't make it back to his body before the clock runs out, he'll be trapped in the netherworld forever. A host of enemies stand in his way. Some are desperate to silence him. Others, ghosts etched in blood and gun-smoke, are hungry for payback. Hell is the one place where you can never outrun your past.
And in the land of the living, Daniel's family and crew gather to mount a desperate defense around his hospital bed as assassins close in from all sides. Survival will take a miracle, but this magician might have one last trick up his sleeve.
---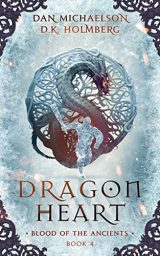 Dragon Heart (Blood of the Ancients #4) – Dan Michaelson and D. K. Holmberg
Rob must learn to control his icy essence, or he'll fall before the Ice King.
Having discovered the icy threat behind the Spread, Rob struggles to master control over his essence. None from the Dragon Queen's kingdom can teach him, and the Borderlanders know only life essence.
The only way to learn is to cross the Spread and find someone able to teach.
What he finds reveals a greater truth about his pure ice essence, where he discovers he may be the key to stopping the Ice King, but only if Rob can progress before he's destroyed.
---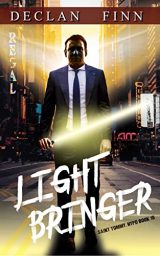 Lightbringer (St. Tommy N.Y.P.D. #10) – Declan Finn
My name is Thomas Nolan, and I am a saint.
The first hint that something was wrong was when the corpse attacked a police officer.
When a director's daughter overdoses, that's one thing.
When she comes back as a zombie, that's a mission for NYPD Lt. Tommy Nolan and his new Joint Supernatural Taskforce.
But when he comes up against a conspiracy that goes back centuries, Tommy will need an army of light to fight off the darkness.
---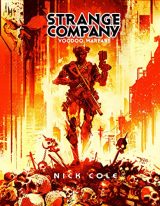 Strange Company 2: Voodoo Warfare – Nick Cole
The Strange Company is back and on the defense as the massive invasion of a major Monarch world gets underway and the weird warrant officers of Voodoo Platoon move into their roles as combat multipliers at the front lines of an incredible no-holds barred brawl for battlefield domination.
Facing Legions of Ultramarines, a weaponized population, and re-engineered combat veterans augmented by cybernetics, the stone-cold killers and ready-to-rumble rogues of Strange must hold a gateway landing zone against overwhelming odds alongside a newly christened private military contractor Mech Combat Team.
But the Ultras aren't the premier elite fighting unit of the crumbling Monarch Empire for nothing. Outcomes of Victory or Defeat aren't even on the table for this military death cult of galactic warriors the Strange Faces across a charred and dangerous battlefield… to the legendary Ultramarines, this is the last battle, the final conflict, and nothing less than their honor and a place in history are at stake for the finest warriors in the galaxy.
Reaper, Dog, and Voodoo platoons must play every dirty trick in the book of war in a desperate high-cycle ride-the-lighting defense of a bad LZ where both sides know what they do… will echo in eternity. And determine the future of human-controlled space.
The tragedy of the Strange Company continues on LZ Heartbreak. And…
Just because it's a bad idea, doesn't mean it won't be fun.
---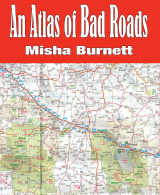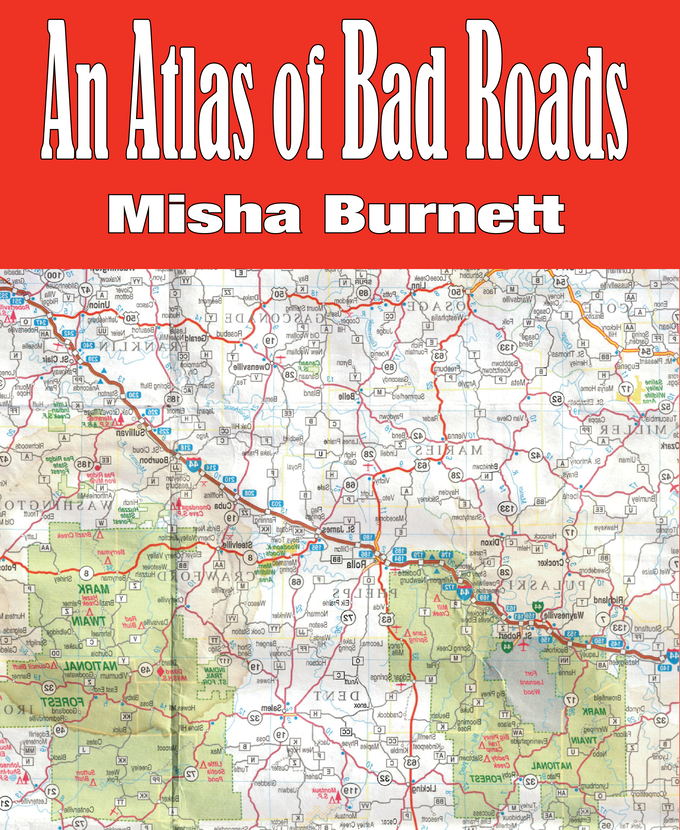 An Atlas of Bad Roads – a Kickstarter from Misha Burnett
There are many strange places off the beaten paths in this great land of ours. From the abandoned shopping malls where squatters revel in violent nihilism to the new subdivisions built atop ruins where tragedies lay buried, Misha Burnett is your guide to the weird and out of the way places that are haunted by the past and the future.
This all new collection from Misha Burnett includes 16 strange tales of the macabre as well as 16 original poems, exploring the mysterious nature of the seemingly mundane world, where the run-down warehouses, shady night clubs, and even 24-hour gas stations may be home to magical fae creatures or skulking maniacs.
You've been offered a map to these beautiful vistas and disturbing local attractions. Just try not to get lost.
Open until 10 August, 2020.
---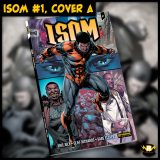 Isom #1: Ill Advised – a crowd funded campaign by Eric July
Avery Silman was once an entry-level hero known as Isom in the city of Florespark, Texas shortly after gaining his special abilities. A certain event had him hang up his suit, and now he stays on the outskirts of the city, living as a rancher.
Avery's sister, Altona, gives him a call and wants him to visit an old friend by the name of Darren Fontaino. Another family friend that was interning with Altona has gone missing and she last heard that she was dealing with Darren. But Darren has much changed since he was hanging out with Avery when they were young. He's a cold-blooded shot-caller and one of the most feared men in the city.
This visit turns into one of the longest days in Avery's life. Around these parts, people call 'special beings' Excepts. And unfortunately for Avery, he has the luxury of running into some of them. The Alphacore and Yaira have their own set of conflicts. A man built like a tank by the name of Santwan reappears and he's had previous confrontation with Avery. So what happens with Avery and Darren's meeting? Who and where is the family friend? Just grab Isom #1: Ill-Advised Pt. 1 and find out for yourself!
Open until 23 September 2022.
---
Light Unto Another World #6-10 – a Kickstarter from Yakov Merkin

While his army training prepared him for many things, Uriel Makkis had not been expecting to be suddenly pulled through a portal and stranded on another world. However, he was always adaptable, and quickly set out to make the world upon which he was stranded a better place, guided by his staunch faith and aided by his newfound friends, along with the skills and knowledge he brought with him from Earth.
Along the way, Uriel has made a bunch of new friends, new enemies, and changed the world forever. 
That's just the start of the story.
Now, having made many new friends, new foes, and changing this world forever, Uriel and his team face their most dangerous enemies yet as they start to unravel more of the mysteries surrounding them and this world.
Open until 18 August 2022.