Vengeful mummies, computerized magi, and nightmare men kick off this week's new releases.
---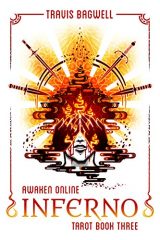 Awaken Online: Inferno (Awaken Online: Tarot #3) – Travis Bagwell
A crippling wound. A war looming on the horizon. A demon king to kill.
Finn and his companions barely escaped their encounter with Bilel. But not without a cost – including the loss of Finn's left arm and the magical corruption that now plagues his body.
Despite those handicaps, Finn must keep pressing forward if he is to have any hope of bringing Rachael back. As the Seer predicted, the guilds and Khamsin have formed a fragile alliance. But before they can lay siege to Lahab, Finn and his companions must first find a way to defend themselves and their fledgling army from the effects of the god relic that Bilel now wields…
Which will send them deep into the heart of an ancient workshop. Along the way, they'll encounter advanced magical technology, new friends and foes, and will be pushed well beyond their limits. They will be reforged in the fires of adversity – forced to prove their mettle, even with the odds stacked against them.
Hopefully, it will be enough.
Because soon they will face a demon king and his armies.
---
Acme (Artorian's Archives #5) – Dennis Vanderkerken and Dakota Krout
A whole new world. Well, the framework. Surely nothing will go wrong.
Artorian shrugged off moonfall and war like it was a gentle rain, and must now face new trials. Specifically: life in the world created by the Dungeon Core, Cal. Unfortunately, Cal has only put together the most bare-bones of systems.
He's no stranger to solving near impossible problems; how difficult could it be to smooth out the slew of angry Mages with bitter rivalries, uncountable hidden secrets, a complete inability to cultivate, and a Dungeon creating messes at full speed? One way or another, it is up to Artorian to pick up the pieces. He's ready to roll up his sleeves and administrate.
There are some very serious holes in this world, and the old academic is determined to fix them.
---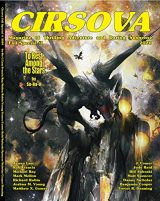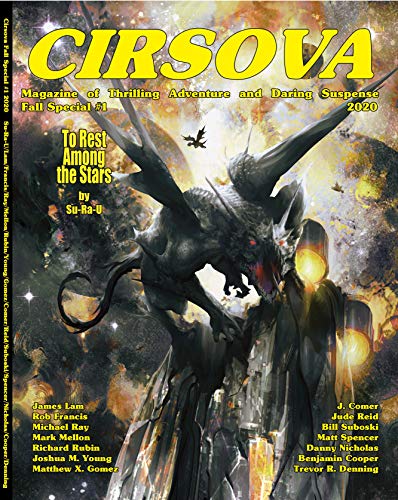 Cirsova Magazine of Thrilling Adventure and Daring Suspense: Fall 2020 Special – edited by P. Alexander
This issue's stories include:
"Melkart the Castaway", by Mark Mellon. When a powerful triton destroys his ship, the Phoenician giant Melkart washes up on a foreign shore-and is rudely welcomed by a tyrant who would enslave him!
"The Chamber of Worms", by Maatthew X. Gomez. Heinrick and Viona have been hired by a noble to retrieve a family heirloom from an abandoned manor house-but there's more to this job than meets the eye!
"The Way He Should Go", by Joshua M. Young. Rostam has spent many years studying under the monks of Uqbar and wandering the ruined world, but nothing could prepare him for discovering a precursor child!
"To Rest Among the Stars", by Su-Ra-U. It is the most dangerous job in the galaxy-hunting space dragons in the ether! But the humans who risk life and limb to do so are what make space travel possible!
"The Horror of the Hills", by Jude Reid. Impatient to be the first to Meall Dearg's summit, a pair of climbers leave their partners behind…failing to return! What became of those who braved the peak?!
…and more!
---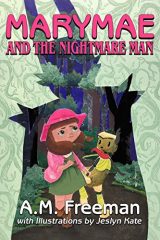 Marymae and the Nightmare Man – A. M. Freeman
Marymae is a little girl with big problems! First, no one will believe her imaginary friend is real…
And then he goes missing!
Marymae must set out to find her friend. But she soon discovers something scary is happening in the Forest of Make-Believe. Those that were noble are now hiding. Dangerous creatures lurk in the shadows. And a growing darkness threatens to engulf even the bravest heart. If Marymae and her friends can't stop it in time, the nightmares will spread across all the worlds, including her own! Enjoy the journey with her as she discovers how to be a light to inspire courage in those around her, and how to love even the most broken heart.
Pick up this illustrated novelette and join the characters on their journey as they spring from one challenge to the next. A refreshing light to illuminate a mundane day, or to enjoy reading with your children.
---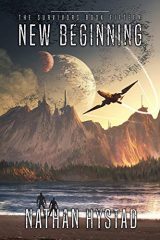 New Beginning (The Survivors #15) – Nathan Hystad
With their old enemy defeated, Dean and Jules can finally look ahead…
Jules is back from an alternate dimension, having tied off all loose ends. She didn't return alone. Together with this new ally, the Alliance of Worlds begins training a new fleet to defend against inevitable future threats.
With the revelation something alien may be residing within Slate, Dean and the team must follow a trail of clues to determine just where it hails from, and how dangerous it truly is.
Can Slate survive long enough to fight the invader? And will Jules learn to cope with being a normal teenage girl?
---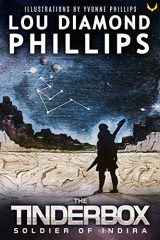 The Tinderbox: Soldier of Indira – Lou Diamond Phillips
Two worlds at war will bring them together… or tear them apart…
Everson didn't want to be a soldier. His parents forced him to serve, as all good Indiran men should. The only problem? His first battle against their mortal enemies goes horribly wrong and he winds up stranded on the enemy planet.
Now, Everson has to survive in this strange new land where everyone is out to get him. Not to mention, the planet Mano is covered in unforgiving desert. And he's the target of traitors who want to use him in a dastardly plot to overthrow their mad king, Xander the Firm, by having him retrieve a piece of mysterious and powerful ancient technology known as the Tinderbox.
But everything changes during a chance encounter with the king's daughter, Allegra. Despite her station, she's in as grave of danger from her own people as Everson is. And though their peoples have been at odds for centuries, an unlikely spark forms between them.
As their worlds come crashing down around them, their forbidden love might be the only chance to end this war forever. Or, it might just be the doom of everyone…
---
Triton (The Descendants War #1) – John Walker
Commander Titus Barnes struggles to save his ship.
War brews on the horizon and the crew of the TCN Triton get caught in the middle. When they answer a distress call from one of their colonies on the edge of their space, they end up outmatched and outgunned by an unknown force. This conflict may well push humanity into a new age…or spell the beginning of the end for their race.
Meanwhile, two archaeologists work to uncover evidence of alien life on a far off planet. As they make what might be the biggest discovery of the human race, their activities trigger an alert, drawing dangerous forces to investigate. Cut off from any quick help and on their own, they must use every trick at their disposal to stay alive.
---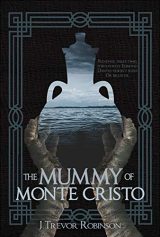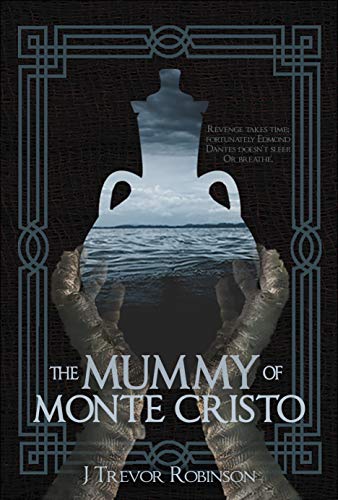 The Mummy of Monte Cristo – J. Trevor Robinson
Revenge takes time; fortunately Edmond Dantes doesn't sleep. Or breathe.
In a world of monsters and magic, Edmond Dantes has a pretty good life. He's just been made captain of a ship, and he's about to marry his sweetheart. But when jealousy, spite, and ambition conspire to frame him for treason, he loses everything. To make things right, he'll need to give up the only thing he has left: his humanity.
They thought their troubles died with Edmond. They were wrong on both counts.