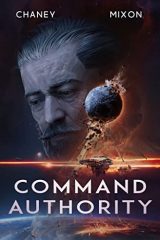 Command Authority (The Last Hunter #5) – J. N. Chaney and Terry Mixon
Victory snatched from the jaws of defeat.
Commodore Jack Romanoff and his ragtag crew have repaired their ancient battleship, scattered their adversaries at New Copenhagen, and discovered what was really behind the invasion. Now they must make the enemy bleed and begin liberating the cluster.
Betrayal from the shadows.
When someone unexpected conspires against him, Jack must keep his ship and crew united and safe. If he fails, someone powerful that should have had his back will stick a knife into it, and the aliens will enslave or exterminate them all.
Honor or victory? Can he have both?
---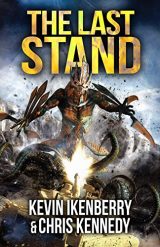 The Last Stand (The Guardian Covenant #1) – Kevin Ikenberry and Chris Kennedy
One last chance to save the world!
When the first asteroid was spotted heading toward Earth, no one thought much about it. But then a second one was found, and then a whole string. One might have been happenstance… but thirteen was enemy action!
But who was responsible for them? With asteroids bearing down on the U.S., China, and Russia, all the nations that could have done it were unlikely to have been the ones who actually caused the apocalypse headed toward Earth.
It was bad when the asteroids began hitting the planet, devastating the areas where they fell… but when 35-meter-tall monsters began climbing out of the impact craters, things quickly became far, far worse. And when they were found to be immune to most conventional weapons, everything went completely into the toilet.
With the alien hordes dominating the land and sky, though, humanity did what it did best—it created the Guardians, massive mecha that were able to take the battle to the aliens, and rushed them into production. But with four continents already about to fall, there was just one question—would they make a difference?
---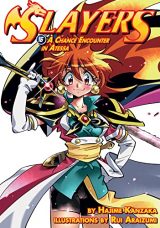 Slayers #16 – Hajime Kanzaka
So, a virtuoso sorcerer and a master swordsman walk into a bar…
Yeah, you've heard this one before.
The locals immediately hit 'em up for a job because they look sooo powerful and the town's just that dang desperate for help.
In the case of Atessa, city of blacksmiths, there's apparently some funny business going down in the surrounding woods. Mines are being attacked, caravans raided—the whole shebang.
Yup, there's definitely something foul afoot in this forest.
Frankly, I don't care to find out what, but if the price is right…
---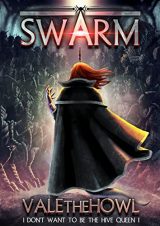 Swarm (I Don't Want to be the Hive Queen #1) – ValeTheHowl
Survive. Build his Swarm. Dominate.
Think you've had a bad day at work? Marcus definitely takes the cake.
First, he had a horrible customer during his shift. Then he got fired by his boss. And after that, he got shot to death during a robbery. To top it all off, he awakened within the body of a weak and strange creature in a fantasy world full of deadly monsters.
And that's just Monday!
Now Marcus will have to find a way to survive as a Vex Queen, but to do so his own bravery and determination are not enough. He needs to build a Hive that will protect him and the monsters are only the first of many threats to come…
---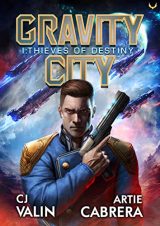 Thieves of Destiny (Gravity City #1) – C. J. Valin and Artie Cabrera
A daring rescue. Interstellar war. Reality-shattering conspiracy…
In the midst of fighting a reignited war with the deadly Nimic, Lt. Commander Johnny Rangers of the Confederation of Aligned Planets is dragged into a rescue mission by mysterious agent Koya Nyrus.
With his best friend's life at stake, he finds himself on a restricted world full of secrets that could alter the course of the war.
Meanwhile, Rangers' father, Inspector Frank Branza of the Gravity City Police Force, sets out to uncover a vast conspiracy with plans to affect the very fabric of reality.
Little do the estranged father and son realize they're on the same deadly path that will change the galaxy forever.
---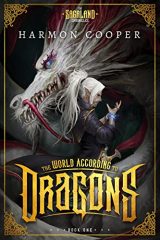 The World According to Dragons – Harmon Cooper
An infamous relic hunter. A legendary dragon. The journey of a lifetime.
Twillo lies bleeding out in a volcanic desert. Towering over him is a snarling red wolf, death only seconds away.
Right as his vision is going black, a mysterious voice offers Twillo a chance at survival.
Do you agree to bind souls?
It is the voice of a dragon, one that hasn't been seen for hundreds of years.
By agreeing to soulbind with the dragon, Twillo will tie himself to the dragon's destiny, one of future conflict. He will need to cultivate the highly illegal magic power known as dragonessence, and seek instruction across the Four Kingdoms of the Sagaland. It will take practice, circumstance, and luck from a divine source.
Even then, Twillo may not survive.
The entire world is at stake. No one knows their fate is in the hands of a mysterious relic hunter turned unlikely hero…
Legacy and triumph await, but at what cost?
---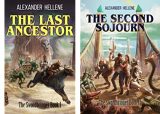 The Final Home (The Swordbringer #3) – A Kickstarter Campaign by Alexander Hellene
The Reaper has landed! His mission: Find the secret of immortality and destroy any who stand in his way.
With the Global Union closing and Pysh in shambles, a bitter enemy may be humanity's only hope. Garrett and Ghryxa lead an envoy to Kharvalar with a proposal for the High Lord: join forces to fight the Global Union or Yxakh will be doomed. But Kharvalar, besieged by lizardmen, giant serpents, and ancient foes from beyond the western wastes, has troubles of its own. Old enmities, prophecies fulfilled, and interstellar war collide in the explosive conclusion to The Swordbringer, with the fates of two planets hanging in the balance!
Open until 21 November 2022.
---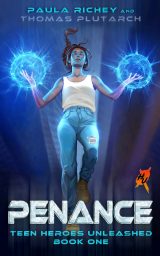 "PENANCE" YA Superhero Novel Illustrated & Audio Editions – a Kickstarter campaign by Paula Richey
Penance Copper won't be a tool for evil any longer!
For as long as she can remember, Penance has belonged to Acid, a criminal boss with his hands in everything from superpower-enhancing drugs to human trafficking. She's tried to escape before, but her ability to generate electrical frequencies with just a thought make her too valuable as an electronic lockpicker to let go. Now, she's gotten strong enough that there's a new use for her powers – as an assassin.
Penance doesn't want to be a murderer. But when she breaks away from Acid and tries to join up with the heroes she had been sent to target, she becomes embroiled in an intergalactic conflict.
Open until 31 October 2022.