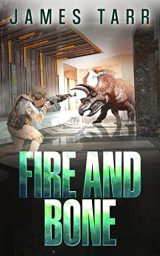 Fire and Bone (Echoes of Pangaea #2) – James Tarr
After decades of civil war, La Fuerza is on the run in Mexico, the communist guerrilla army seemingly on its last legs. Sergeant Seamus O'Malley was a big reason for their current ill-fortune, and the veteran private contractor now has a huge price on his head. He's given an easy executive protection job in remote Cancún, but he isn't happy about his new "babysitting" assignment.
The war rages on, sparking the worst wildfires the country has ever seen. The descendants of the genetically-engineered animals once filling Pangaea, the former dinosaur park, are forced by the fires to flee throughout Mexico, causing chaos.
In the midst of this, La Fuerza struggles for a victory, for its very existence, and its brutal soldiers are willing to do whatever it takes to get a win. A mercenary with a bounty on his head and the billionaire's daughter he protects seem like easy targets.
Past the oblivious tourists and bright lights, Cancún is an island of civilization surrounded by jungle and death. It's holding its breath, waiting for the worst to happen.
There's trouble in paradise, and Seamus O'Malley couldn't be happier.
---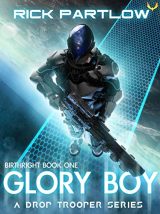 Glory Boy (Drop Trooper: Birthright #1) – Rick Partlow
Caleb Mitchell gave up everything to protect his home.
Shunned by friends and family for abandoning the pacifist beliefs of their religion, abandoned by the love of his life, he left his homeworld of Canaan to go to the Commonwealth Military Academy on Earth and train to fight in the looming war against the implacable alien threat of the Tahni Imperium.
When a training mission with a crew of cadets winds up caught in the middle of one of the worst battles of the war, Cal and his fellow students are officially declared dead.
That's when their war really begins.
Recruited for a top-secret special operations unit, Cal and his friends undergo experimental and dangerous physical augmentation that turns them into supersoldiers, designed to take the fight behind enemy lines and put the fear of God into an alien society who thinks their Emperor is God personified.
Now Caleb is asked to sacrifice his very humanity to protect his people.
But when Canaan itself is threatened by the Tahni, will he throw away his career and risk everything to save the people who turned their backs on him?
---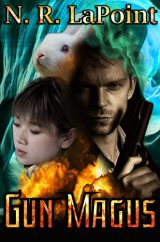 Gun Magus – N. R. LaPoint
Low on luck, but not ammo
The last thing Kenneth Jericho needed was a gunfight and car chase with human traffickers. What started as a bad morning only got worse.
A flash of light sends Ken to a strange world filled with magic, hideous monsters, beautiful women, and seemingly unlimited ammo.
With pistol in hand, Ken is thrown into a race against time to stop a local ganglord's reign of terror. But is the thug the brains behind the violence,
or is someone – or something – else pulling his strings?
---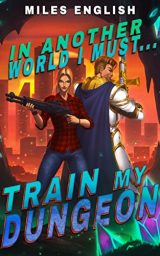 In Another World, I Must Train my Dungeon (In Another World… #2) – Miles English
There are dog people. There are cat people. Then there are those who keep a dungeon as a pet.
Shana had a big summer: With the help of her best friends and a Hero from another world she's conquered dungeons, leveled up, defeated a small cult of evil Sorcerers, and looted hundreds of thousands of dollars' worth of gold. But maybe the greatest treasure was the dungeon core they found.
With it, Shana and her friends can build a dungeon of their own, one that will reward them gold and experience for defeating enemies. But that's only if they can figure out how to make it grow. There's also one other little problem. The dungeon core they "found" had previous owners who are none too happy that it's gone missing, and who will stop at nothing to get it back.
---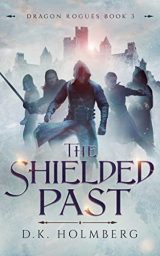 The Shielded Past (The Dragon Rogues #3) – D. K. Holmberg
A job pits Jonathan and his team against Heziah, where they finally find a way to fully rid themselves of him. Now jailed, Heziah is no longer a threat. The team can finally relax—and Jonathan can retire with his newfound wealth.
When word comes that Jayna has gone missing, Jonathan knows there's one more job he needs to pull if he wants to save his sister. She's powerful, but she might have gotten herself involved in something beyond even her considerable talents.
This time, it's not a heist but a rescue. Even with his team's growing skill, Jonathan doubts they'll be enough.
To pull it off, he'll need the help of an enemy if he wants to succeed.
---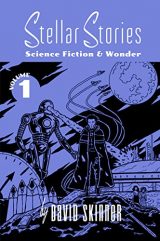 Stellar Stories Vol. 1: Science Fiction & Wonder – David Skinner
Eight stories of rockets and robots, monsters and Martians, fistfights and beauties, wonders and awe…
A young man's blind date is kidnapped by Martians and he is drawn into her secrets.
A brotherhood outside of time seeks to mend a Solar System devastated by lunatic machines.
Men from a Plutonian research base confront metaphysical weirdness on Charon.
Two runaway sisters resolve to rescue the implanted helper-sentience of a deceased warrior.
And more!
---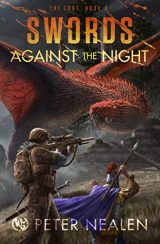 Swords Against the Night (The Lost #4) – Peter Nealen
Ancient Artifacts. New Enemies
When a strange island rises out of the sea right in front of their ship, Conor McCall and his fellow Recon Marines find themselves within sight of their new home… and fighting for their lives,.
The Deep Ones know about Conor's sword, and they want it. Badly.
Fighting their way out of the ambush, the Marines and their allies find themselves drawn into the quest for the sword's twin, far off to the east.
Others want to take both ancient swords as well, and the Marines find themselves pursued by an empire propped up by sorcery, and opposed by monsters and revenants that have guarded the way to the second ancient, blessed sword for ages.
All will find their mettle tested.
If they survive.
---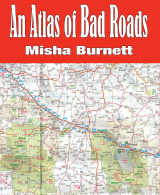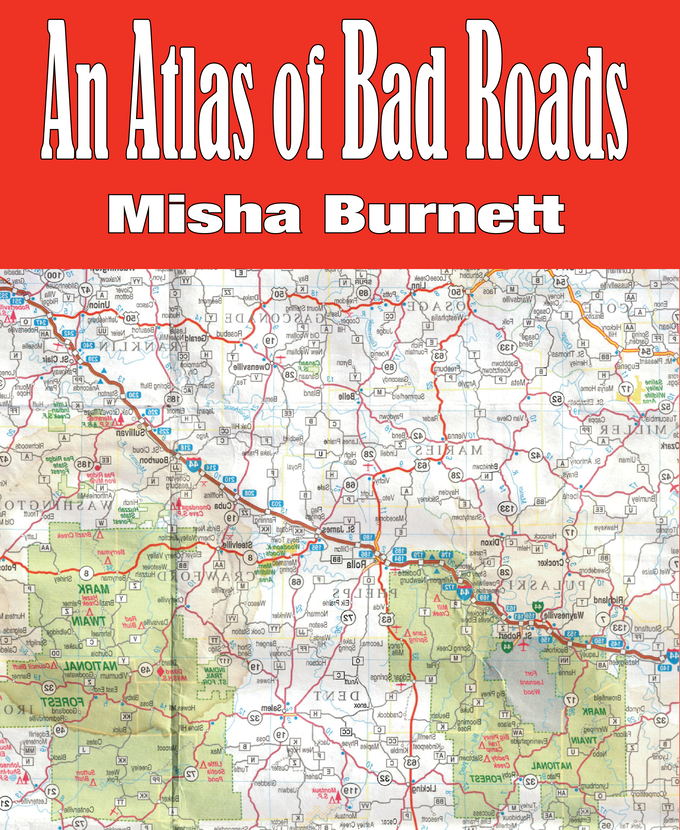 An Atlas of Bad Roads – a Kickstarter from Misha Burnett
There are many strange places off the beaten paths in this great land of ours. From the abandoned shopping malls where squatters revel in violent nihilism to the new subdivisions built atop ruins where tragedies lay buried, Misha Burnett is your guide to the weird and out of the way places that are haunted by the past and the future.
This all new collection from Misha Burnett includes 16 strange tales of the macabre as well as 16 original poems, exploring the mysterious nature of the seemingly mundane world, where the run-down warehouses, shady night clubs, and even 24-hour gas stations may be home to magical fae creatures or skulking maniacs.
You've been offered a map to these beautiful vistas and disturbing local attractions. Just try not to get lost.
Open until 10 August, 2020.
---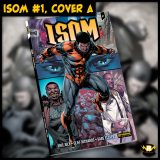 Isom #1: Ill Advised – a crowd funded campaign by Eric July
Avery Silman was once an entry-level hero known as Isom in the city of Florespark, Texas shortly after gaining his special abilities. A certain event had him hang up his suit, and now he stays on the outskirts of the city, living as a rancher.
Avery's sister, Altona, gives him a call and wants him to visit an old friend by the name of Darren Fontaino. Another family friend that was interning with Altona has gone missing and she last heard that she was dealing with Darren. But Darren has much changed since he was hanging out with Avery when they were young. He's a cold-blooded shot-caller and one of the most feared men in the city.
This visit turns into one of the longest days in Avery's life. Around these parts, people call 'special beings' Excepts. And unfortunately for Avery, he has the luxury of running into some of them. The Alphacore and Yaira have their own set of conflicts. A man built like a tank by the name of Santwan reappears and he's had previous confrontation with Avery. So what happens with Avery and Darren's meeting? Who and where is the family friend? Just grab Isom #1: Ill-Advised Pt. 1 and find out for yourself!
Open until 23 September 2022.
---
Light Unto Another World #6-10 – a Kickstarter from Yakov Merkin

While his army training prepared him for many things, Uriel Makkis had not been expecting to be suddenly pulled through a portal and stranded on another world. However, he was always adaptable, and quickly set out to make the world upon which he was stranded a better place, guided by his staunch faith and aided by his newfound friends, along with the skills and knowledge he brought with him from Earth.
Along the way, Uriel has made a bunch of new friends, new enemies, and changed the world forever. 
That's just the start of the story.
Now, having made many new friends, new foes, and changing this world forever, Uriel and his team face their most dangerous enemies yet as they start to unravel more of the mysteries surrounding them and this world.
Open until 18 August 2022.