Deadly alien games, pulp champions, and electronic warfare fill this week's science fiction new releases.
---
Annihilation! (Outcast Starship #1) – Joshua James and Daniel Young
A disgraced captain. An alien invasion. One last shot at redemption.
When Eli Bryce stumbles upon a plot to attack Earth, he shrugs it off. He's not in the Earth-saving business.
Two decades after he was banished from his homeworld for a disaster that still haunts him, Eli and his crew of misfits struggle to survive on the outskirts of the galaxy.
But when Eli, goaded by his estranged daughter, rescues a near-dead castaway with an impossible secret, everything changes.
Eli might have no choice but to get back into the Earth-saving business.
Worse, he might have to grow a conscience.
---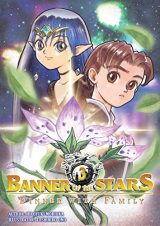 Banner of the Stars: Volume 3 – Hiroyuki Morioka
The Countdom of Hyde, Jint's star system of birth, has been freed from enemy occupation.
The Empire must now reestablish its dominion there, with Jint as its liege by birthright. Yet the self-sufficient planet Martin is as fiercely and hostilely anti-imperial as ever. Moreover, he has to negotiate with the planet's heads of state… his own foster parents!
While he may have Lafier and more former comrades of his to help him in his struggles, only he can ultimately decide where his true loyalties lie – with Martin, or with the Empire.
---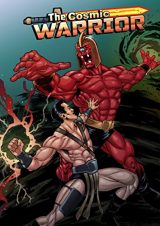 The Cosmic Warrior #1 – Jon Del Arroz and Cloves Rodrigues
A peaceful alien people…
…are in dire need of a champion.
Two species have shared custody of the Jolan world for centuries, resolving their disputes through trials of combat in the arena. But now, a great prophecy states that an outsider will come and upset the balance of power of the world. The evil Phobos will do anything–including kill–to stop the prophecy from coming true.
Blue Angels pilot, Captain Daniel Sawyer, is the man chosen as the Jolan champion.
Can he save their world… and survive to tell about it?
---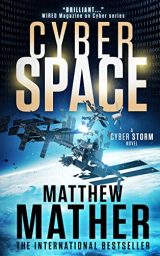 CyberSpace – Matthew Mather
China and Russia threaten America not to intervene as simmering tensions between India and Pakistan escalate. One after the other, missiles are launched that destroy satellites in orbit…
After long years apart, Mike Mitchell is reunited with old friends on a fishing trip in New Orleans. He brings his son Luke, now eight years old, while his wife Lauren attends a business meeting in Hong Kong.
Suddenly, worldwide GPS signal goes out. Cell phones stop working. Communications go down. Within hours, almost all international borders are closed as conflict spreads around the globe.
Thousands of planes are stranded in the air as Mike discovers that his wife Lauren took an overnight flight from China to Washington that morning. With satellites falling from the sky and rolling blackouts sweeping the nation, Mike must fight his way across the country in a desperate race to save his family.
But this is only the beginning as the shocking truth comes out, in a new generation of warfare that will forever change the world…
---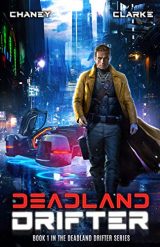 Deadland Drifter – J. N. Chaney and Eli Leigh Drake
When a dental appointment goes sideways, former Union Operative Jack Burner wakes to find himself drugged, and imprisoned.
And he's given a choice: assassinate an Admiral… or allow himself to be killed.
With no other option, Jack reluctantly accepts the mission, only to find himself being trailed by a mysterious blonde woman… and she may or may not want him dead.
As if dealing with a terrorist group wasn't enough.
With the fate of the Admiral and thousands of lives hanging in the balance, Jack stands in the middle of an event that could ignite a war on the edge of the Deadlands and Union Space.
Despite his exceptional abilities, training, and tenacity, even Jack has little to no chance of preventing this particular powder keg from exploding.
He's going to need a miracle.
---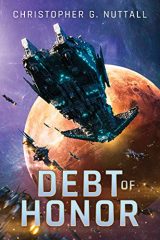 Debt of Honor (The Embers of War #1) – Christopher G. Nuttall
A year ago, the war against the Theocracy ended. But it didn't bring peace.
Admiral Kat Falcone was lucky—her side won the war. But without an external threat, Kat's homeworld government, the Commonwealth, begins to burst. The galactic war may be over, but there is a civil war on the horizon.
The king and parliament disagree over the Commonwealth's future. The Commonwealth's first recession is plaguing corporations. Hundreds of thousands of people have lost their jobs. And the colonies are demanding their share of power. The Commonwealth has become a ticking time bomb, just waiting to explode.
Meanwhile, the Theocracy is making one final, desperate bid for power. As the external threat looms and the internal threat grows ever larger, Kat and William will need to join forces in order to save the Commonwealth. But it may already be too late.
---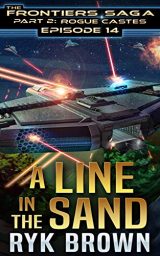 A Line in the Sand (The Frontiers Saga: Rogue Castes #14) – Ryk Brown
An enemy lashing out in desperation…
An alliance poised to expand…
A new fleet of ships to help them…
A covert mission to get answers…
The Dusahn Empire has been contained for the moment. But there is much work to be done in order to keep them from reasserting their dominance over the Pentaurus sector.
As much as Captain Scott wants to see the Empire destroyed, he may have no choice but to find a way to coexist with them.
---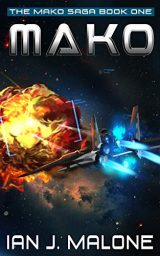 Mako (The Mako Saga #1) – Ian J. Malone
It's just a game…or is it?
On the heels of his divorce, down-and-out history professor Lee Summerston doesn't have a lot going for him—a nowhere job at a third-rate college with kids who don't care about anything except how to slide through class. All of that changes, though, when Lee leads a team of old friends to virtual glory as the first-ever group to beat Mako Assault, a revolutionary new game that has emerged from nowhere to take the Internet by storm.
As a reward for their achievement, the group is flown to meet the game's mysterious designer and assist in developing the follow-on game Mako 2.0. But what they find when they get there is more than they'd expected…much more.
Mako's intent was never to entertain its players. It was to train them.