Tolkien (Quillette): Fantasy is more popular than ever, and this is the direct consequence of Tolkien's success. But the genre has survived by adapting, and in an age of secularism, that process has involved evaporating the religious themes Tolkien cared about so deeply.
Pulp (Pulp Flakes): Robert Reeves, the author of the Cellini Smith stories in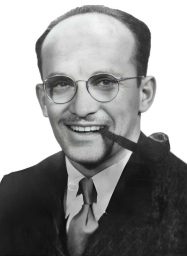 Black Mask, is a mysterious character. The veil of mystery around Reeves starts with his life. He seems to appear out of nowhere in the magazines, showing no evidence of newspaper work or other professions connected to the publishing business. Who was he? Where did he come from? Why did he stop writing so soon?
Fiction (Ken Lizzi): It was the Darrell K. Sweet cover that lured me to the first book, The Lure of the Basilisk. This introduced me to the world of Lawrence Watt-Evans' The Lords of Dûs tetralogy and his unique character, Garth the Overman. The overmen were, it seems, magically created genetic mutations of men, made larger, stronger, less emotional, and with certain other physical traits including a second opposable thumb, thicker skin, and Halloween mask facial features.
Comic Books (Paperback Warrior): Eerie, published by Warren Publishing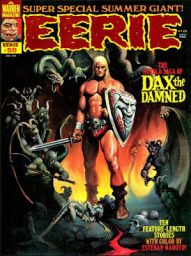 Company, debuted a Conan-esque hero in the pages of their 39th issue, released in April of 1972. The story, "Dax the Warrior", featured Esteban Maroto as both the artist and writer, a joint position that Maroto maintained for all of the early installments of the series. Maroto would later rise to prominence within the world of Conan, contributing to comics like Savage Sword of Conan the Barbarian and Savage Tales .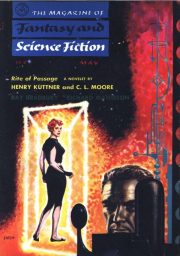 Fiction (Sprague de Camp Fan): With the apparent resurgence of Sword & Sorcery along with the Heroic Signatures announcement of new Conan adventures I've decided to relook at an old parody of the genre written by the more than capable Poul Anderson. "The Barbarian" first appeared in the May 1956 issue of The Magazine of Fantasy and Science Fiction.
Appendix N (Goodman Games): Much as I'd like to hope that Gary Gygax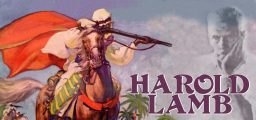 read Harold Lamb, he's unlikely to have found his way to any of Lamb's most influential work. It's not that Lamb wasn't in print. From the 1940s on, his histories and biographies were a mainstay on library shelves, and many modern libraries retain his books to this day. But as fine as they are – and some of them are very fine indeed – Lamb's histories and biographies weren't the texts that were important to Appendix N.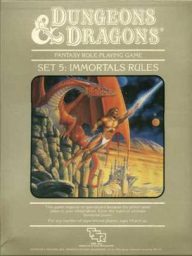 D&D (Grognardia): It wasn't until the release of Frank Mentzer's Companion Rules boxed set in 1984 that D&D players were a clearly stated version of D&D's intended endgame, however inadequate one might judge it (I personally liked it, but I recognize that not everyone feels the same). However, for reasons I've never understood, the Dungeons & Dragons game line, starting with the beloved revisions of Moldvay, Cook, and Marsh, was obsessed with the number 36 as the highest possible level attainable by a character.
Robert E. Howard (Michael K. Vaughan): Welcome to Cimmerian September!
Greyhawk (Greyhawkery): Welcome again Greyfolk! I got another fun A-Z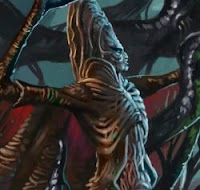 list coming at you! Some of my previous alphabetical lists of people, places, deities, and most recently magic items, can be found on the Best of Greyhawkery Page. This time around I will try my hand at discussing named fiends (demons or devils) from the many editions of D&D. Fiends of the lower planes have always been an integral part of Greyhawk lore from the very beginning. I am quite sure there will be no ill side effects by listing all these evil beings, I mean it worked for Iggwilv in her Demonomicon right? Enjoy!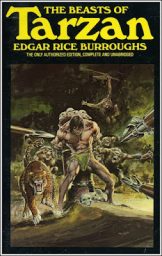 Edgar Rice Burroughs (Paperback Warrior): Just one year after the series' second installment, The Return of Tarzan, author Edgar Rice Burroughs saw his third Tarzan installment, The Beasts of Tarzan, serialized in All-Story Cavalier in 1914. The story was published in book format (with additional text) by A.C. McClurg in 1916, and has since been published in numerous formats and re-imagined on countless media platforms.
Comic Books (Bear Alley): A new edition of one of the most influential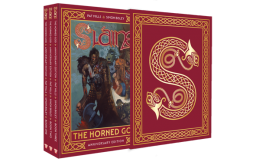 graphic novels ever – in incredible detail and at a scale never before seen! Sláine: The Horned God Anniversary Edition is coming in 2024. Timed to coincide with the 35th anniversary of its first publication in 2000 AD in 1989, this new edition of Pat Mills and Simon Bisley's groundbreaking and best-selling collection will feature brand new scans – meaning readers will be able to see its fully-painted art in unprecedented new detail.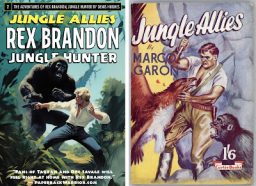 Fiction (Paperback Warrior): The second installment of the jungle adventurer Rex Brandon series by Denis Hughes (1917-2008) has been reprinted by Bold Venture Press. It's called Jungle Allies and it was originally published in 1951 under the pseudonym Marco Garon. Rex Brandon is a world-famous geologist and big-game hunter who runs expeditions into the deepest part of Africa's great Congo basin.
Authors (KPFA): The works of Fritz Leiber (1910-1992) seem to have fallen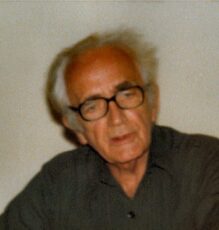 into some kind of unwarranted obscurity in recent years. An author of science fiction, horror and fantasy stories, during his lifetime he was considered a master of genre fiction. It was Fritz Leiber, according to Wikipedia, who coined the term sword and sorcery to refer to fantasy stories set in medieval times involving knights and squires and castles and dragons and all sorts of magic.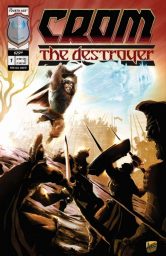 Comic Books (Bleeding Fool): An undefeated king seeks an honorable death on the battlefield before he loses his strength to the ravages of age. But, as he carries his endless war across the face of the earth, he's confronted by an enemy beyond comprehension, and a battle of wills begins! "CROM: The Destroyer" is a 66 page continuous story available as a color graphic novel or a black & white magazine.
Science Fiction (Library Ladder): Short stories are a great entry point to reading science fiction, but the enormous variety of SF anthologies can be daunting for readers wanting to know where to start and how to prioritize them. In this video, I recommend a handful of anthologies that are some of the very best, in my opinion.
Review (Rough Edges): The Digest Enthusiast, Book Sixteen – Richard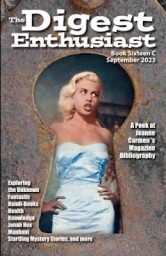 Krauss, ed. For those of us who are long-time fans of genre fiction, this is kind of a Golden Age. Not only are there more readily available reprints of vintage material than even the most devoted fan could ever get around to reading, there are also a number of magazines and journals devoted to the fiction we love.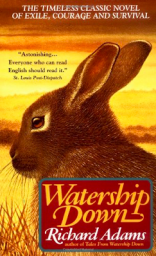 Fantasy (Silver Key): I think these are the best stories, and the ones that matter most. This is one reason why I keep coming back to Watership Down. I recently completed either a third or fourth re-reading of this 1972 classic by Richard Adams. As with all the great books I've read, I learned something new, again, in its familiar pages.
Comic Books (Por Por Books): Starting in September 2008, the New Comic
Company, an imprint of Dark Horse Books, began printing compilations of James Warren's Creepy and Eerie black-and-white comic magazines in hardcover format. These 'Archive' books, which eventually reproduced all the content of the magazines from their first issues in 1964 / 1966 to their final issues in 1983, were well-produced volumes with state-of-the-art reproductions of the comics (and ancillary features, such as the letters columns and Captain Company advertisements) on heavy stock paper.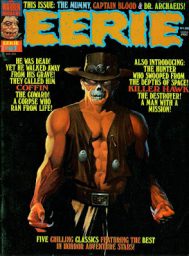 Comic Books (Paperback Warrior): If you enjoy the vicious nature of the Piccadilly Cowboys of the 1970s, including their savage titles like Edge, Adam Steele, and Apache, then Coffin is a darn-near must-read title from that same era. The character's first appearance proves to be a true origin tale called "Death Wish", which features 12 gruesome pages of western storytelling with an obvious horror overtone (obligatory for Eerie).
Science Fiction (Book Graveyard): John Taine was a pseudonym for Eric Temple Bell, a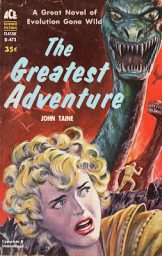 mathematician whose hobby was all things science, writing science fiction novels and poetry. Party. He wrote fifteen novels from 1924 to 1954 and is considered one of the forefathers of science fiction.