Gaming (Goodman Games): To the casual RPG fan, D&D is steeped in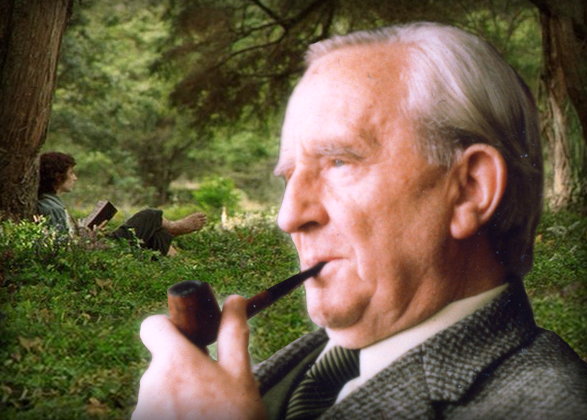 Tolkien lore. The original game (1974) contained direct references to ents, balrogs, orcs, and of course hobbits. Due to the popularity of the game, this eventually resulted in a cease-and-desist letter to TSR. Later editions featured hobbits renamed as halflings (a more generic term, used by Tolkien himself), the balrog renamed balor, and treants replacing the ents. It seems clear that the original ranger character class was based on the character Aragorn as well. For more information and an in-depth discussion on these proceedings, the reader is directed to Jon Peterson's Playing at the World, which goes into lengthy details of such.
Fantasy (Matthew J. Constantine): The final Prydain book doesn't feature Taran or his companions.  Instead it's a collection of six short stories about Prydain that flesh out some of the concepts and history of Lloyd Alexander's world. "The Foundling" expands on what the tree Witches told Taren about "Little Dallben."  With "The True Enchanter," we get a vision of Eilonwy's mother (I believe…perhaps an ancestor…I'll admit that I get easily confused by lineages…don't even get me started on Tolkein).  The story I enjoyed the most was "The Sword," which dives into some ancient Prydain history. The other stories are various myths and morality tales.
Foundations of Fantasy (DMR Books): While Kipling's influence doesn't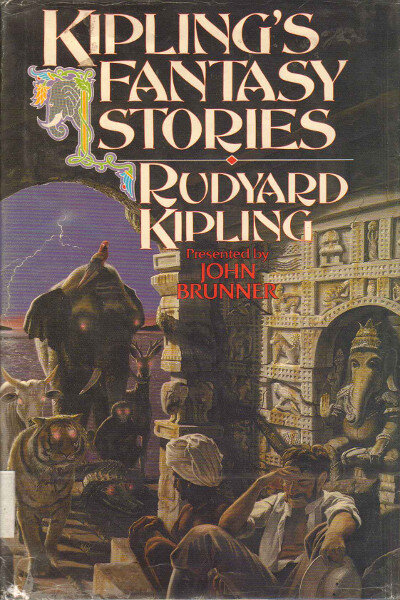 quite match the sweeping strength of H. Rider Haggard's, Rudyard had his admirers amongst the First Dynasty of S&S scribes, as well as many more among the authors who followed in their footsteps.  A century ago, in the years just before the publication of Robert E. Howard's "The Shadow Kingdom", Rudyard Kipling—even moreso than his friend, H. Rider Haggard—was ubiquitous and read around the globe by both children and adults. He had won the Nobel Prize for Literature in 1907 and his poem, "If",  was known and loved in all the lands of the Anglosphere. Edgar Rice Burroughs profoundly admired his work and H.P. Lovecraft considered Kipling a "first-rate " author.
Magazines (Pulp Net): With a new, lower price, but the same number of
pages, Bold Venture Press has put out a new issue of Pulp Adventures, #33 for Fall 2019. Under a very nice cover by Harry Rosenbaum (not sure the source), we get a wide range of stories both new and classic pulp.For classic pulp fiction, we get several pieces by a variety of authors. Another crime tale from Charles Boeckman, the late jazz musician/pulp author is "Death Speaks Softly" from New Detective in 1950. A meek bank teller leaves his job for a new life, but gets pulled into crime.
Publishing (Jon Mollison): I'm actually curious about the sudden shift.  For years thee Wendigs and Scalzis of the internet have been enamored of the leftwing control over the big social media spaces.  The rallying cry of "make your own space" has echoed from the right since at least the 2016 election. They know something is up, and they know their current favored son status is at risk, so they are once again following the smarter and faster thinking dissidents.  You can expect them to leap in front of this parade with claims of starting the retreat soon enough.  That's easy enough to see.  What's harder is figuring out WHY they are shifting their strategy to follow that of we independent hordes.
Gaming (Scifi Movie Page): Wizards of the Coast and Tuque Games are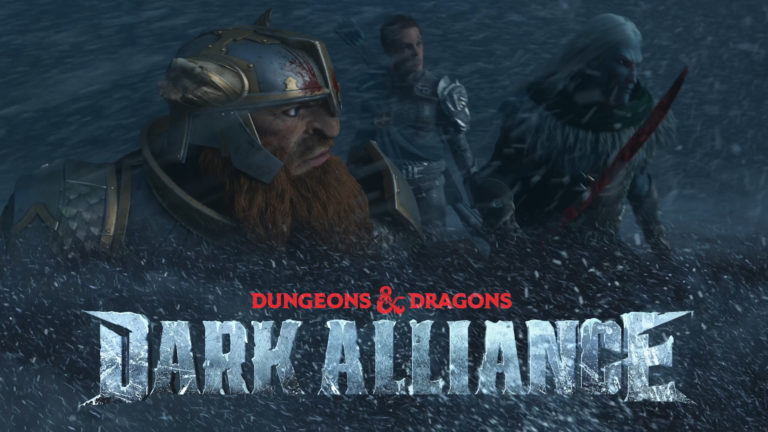 proud to announce DARK ALLIANCE, a third-person action RPG, will launch worldwide on PC and consoles in Fall 2020. DARK ALLIANCE is an exciting, action-driven, hack-and-slash adventure filled with iconic monsters, legendary characters, and epic loot. In an all-new trailer that debuted during last night's Game Awards, Jeff Hattem, Founder of Tuque Games introduced millions of players to the game's unique take on Drizzt Do'Urden and his legendary companions.
Asimov (Public Books): Isaac Asimov loved large numbers. He was born a
century ago this month, and when he died, in 1992, he was both the most famous science fiction writer in the world and perhaps the most prolific author in American history. Asimov groped or engaged in other forms of unwanted touching with countless women, often at conventions, but also privately and in the workplace. Within the science fiction community, this is common knowledge, and whenever I bring it up in a room of older fans, the response is usually a series of nods.
Fiction (Dark Worlds Quarterly): To Science Fiction fans, the name Leigh Brackett is heard with the sound of the blaster or the hum of an energy sword in the background. She wrote the first version of The Empire Strikes Back and many classic space opera stories. (For those go here.) But commercially speaking, the Mystery genre was much more rewarding for Leigh. It got her into the movies.
Writing (Pulprev): In the name of realism, many artists today chase the darkness. Every vice is elevated, every taboo broken, every blasphemy committed. Nothing is sacred, everything is false. There are no heroes, only degrees of evil. No saviors, only monsters wearing the masks of men. No virtue, only the will to power. The intelligentsia claim this is 'dark', 'gritty', 'realistic'. It is the defining aesthetic of our times, a relentless march towards deeper depths of degradation and desecration.
Fiction (Davy Crockett's Almanac): This is my first encounter with the REAL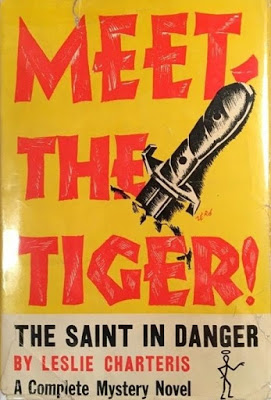 Saint. I saw Roger Moore pretending to be him on TV when I was a kid, and over the last couple of years I've seen him in Golden Age comics on Comicbookplus.com. But I wasn't intrigued enough to seek out the real deal until a couple of months ago, when I saw the first of the movies, The Saint in New York (1938), recently on TCM. Louis Hayward – a guy I don't recall seeing in anything else – portrayed a character I wanted to see more of. He was tough, fearless, devil-may-care, and every bit as suave as James Bond, but with a quirky sense of humor that made Roger Moore seem bland.
Pulp Fiction (Pulp Fiction Reviews): We really appreciate little introductory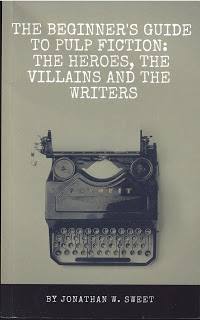 books like this one written by award winning journalist and editor Jonathan W. Sweet. It offers a very clear-cut explanation of what pulp fiction is and its history in American Literature. Divided into definitive sections, the author introduces new readers to the most famous of the Golden Age pulp writers.
Fiction (DMR Books): Since I had omitted mentioning Leiber in my "Forefathers" post on Haggard for the very reason that I couldn't find any Haggard-Leiber connection online, I quickly asked what Brian's source was for this info. He replied that it could be found in Leiber's "Fafhrd and Me" essay, which, in Murphy's case, he read in the de Camp-edited Amra anthology, The Spell of Conan.
Amazons (John C. Wright): So I am given to understand that Andrew Klavan, pundit and author, publicly said that women could not pick up a sword and rush off into the thick of combat facing doughty warriors of the masculine persuasion, similarly armed, in a medieval setting, and hope to survive. Apparently, this cause a fury and a twitterstorm and a blithering argument of those who disagree.
Fiction (Wasteland & Sky): Recently I've been going back and reading men's adventure from past decades. I discovered some gems, including the amazing Big Red's Daughter by the unfortunately forgotten John McPartland, but most of this material is out of print or difficult to find. Not to mention that after the 1980s, the genre just sort of stops. It is as if the entire adventure genre simply got up and walked out the door in the '90s.