Tolkien (Jeffro Johnson): This came up the other day, so I had to look it up. Any classic character that is adapted to contemporary media is consistently mutilated into something they're not. Most recently this can be observed in the many edits made to Princess Leia and Luke Skywalker in Disney's cartoon adaptation of the original Star Wars film. It seems a small thing, maybe, but this is how people that hate us actively rewrite our culture right in front of us. Plenty of well meaning people take the knockoff for the original while their imaginations are dimmed. Before long, the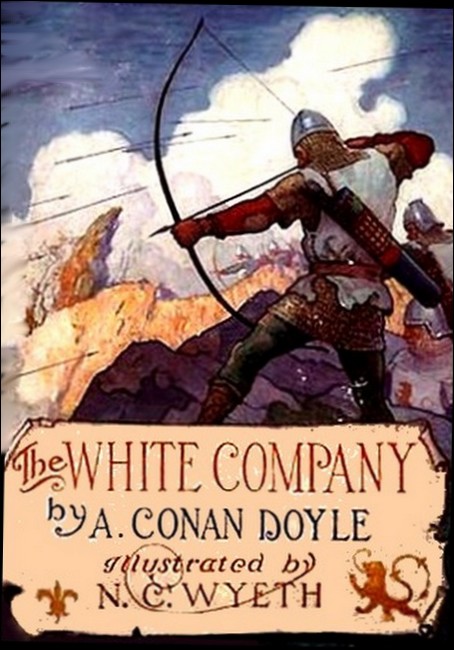 waters are so muddied the original inspirational character concept is lost in the noise.
Authors (DMR Books): Sir Arthur Conan Doyle would have turned one hundred and sixty today. If your average sword and sorcery fan were to be asked, "What British Victorian author had a major and lasting influence on S&S?", chances are you'd get a blank stare or, maybe, "H. Rider Haggard." "Sir Arthur Conan Doyle" would not likely be at the top of the list. And yet, Doyle profoundly affected the origins of S&S and continues to influence writers within the genre right up to 2019.
Weird Tales (Don Herron): All the ruminating in re: Farnsworth Wright getting fired from the editorial chair at WeirdTales caused Brian to go digging through binder after binder until he pulled the note seen above from the trove. He has it mostly because of the "initial signature" of Farnsworth Wright — the squiggly "FW" — not initialed just to speed things up but because Wright, suffering from Parkinson's disease, had a hell of a hard time doing a full autograph.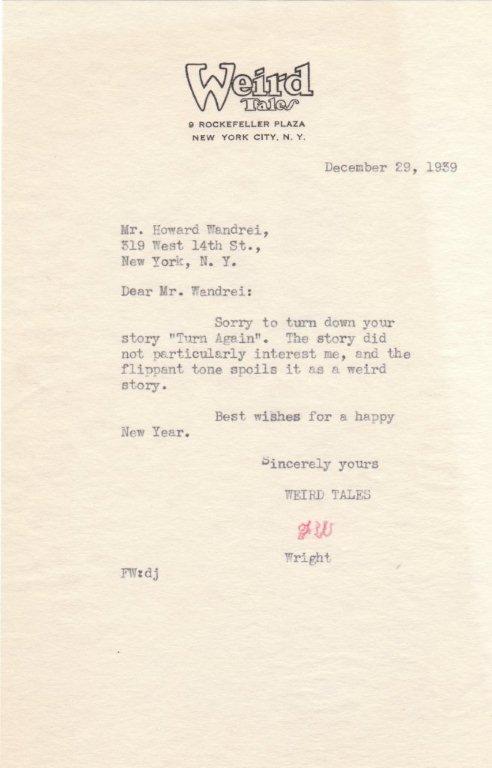 Art (DMR Books): Legendary artist, Barry Windsor-Smith, turns seventy years old today. When I mentioned that fact earlier this week to a couple of older Barry fans, they were like, "No way!" Yes. Way.
Barry Windsor-Smith's career history is a long and tangled one, spanning over fifty years. Time constraints prevent me–perhaps mercifully, for some readers–from looking at it in detail. For those unfamiliar with the life and work of BWS, you might check out this excellent link here. Or, you can read Barry's own exhaustive bio here, though it only goes up to about 1995. For this post, I'm only going to touch on the highest of highlights, of which there are several.
Authors (Goodman Games): Today is the birthday of Gardner F. Fox. Most people know him as the legendary and prolific writer for DC Comics who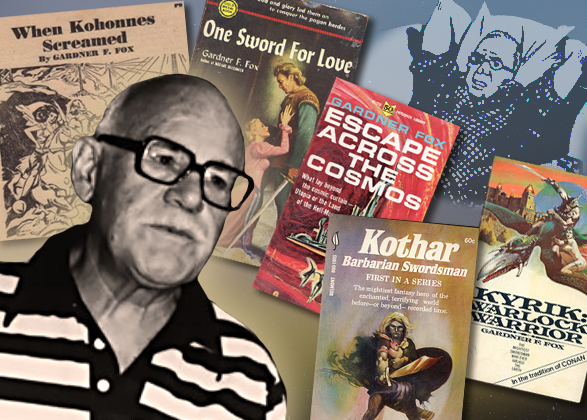 created the Justice Society of America as well as many of the most iconic DC Comics characters including Doctor Fate, the Flash, Hawkman, and Sandman. He also wrote many of the earliest Batman stories and was the first to introduce the Batarang. His contribution to the world of comics is well documented and uncontested.
Fiction (Eldritch Paths): I wasn't planning on it, but somehow I got sucked into rereading Brian Niemeier's fantastic Soul Cycle series. These books are much better the second time. I say this as someone who's never reread a novel. I'll post the links to my initial reviews of each book below. I will be discussing some spoilers here so *SPOILER ALERT*.
Science Fiction (John C. Wright): In science fiction stories, there are a limited number of ways to explain the conundrum of how time travel might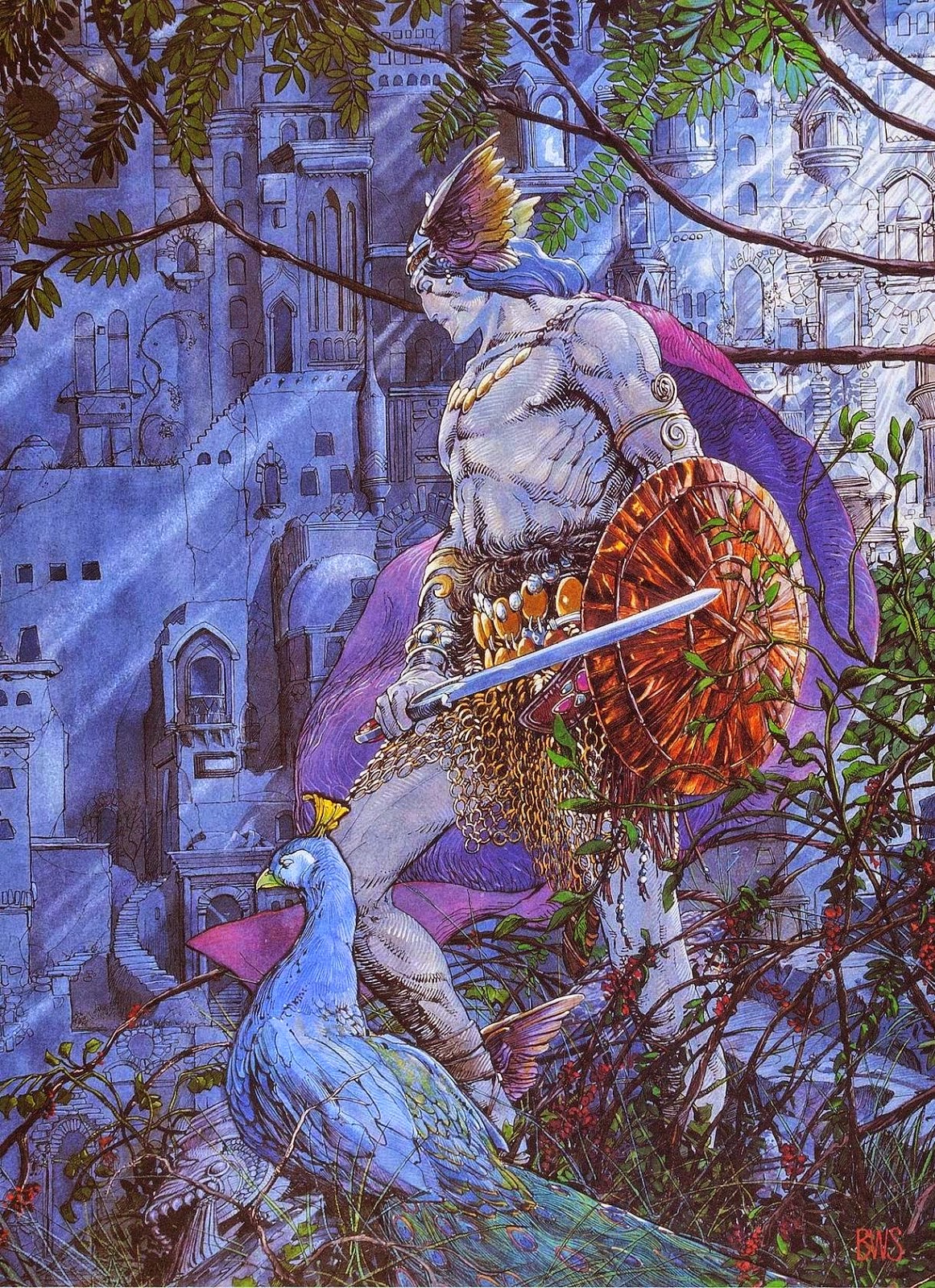 work if it could work (obviously it cannot) but still to make a presentable and dramatic story.
I doubt I can list all the various answers of the various imaginative authors who have attempted in an entertaining way to address the paradox. It makes for entertaining bull sessions by college students and philosophers, however.
Myth (Walk & Word): I'll just say it. I like dragons. Yep, I'm that nerdy guy who's into the fantasy genre: books, movies, art. If it's about dragons, I'm into it. Now, if you mention dragons in the Bible, most people will immediately think about the dragon in the book of Revelation. However, what many people don't know is that dragons are mentioned a lot in the Bible, particularly in the Old Testament. In fact, familiarity with these references to dragons in the OT will actually help the reader understand the dragon in Revelation even better.
Men's Adventure Magazines (Men's Pulp Mags): The World War II years are often cited as beginning of the end of the classic pulp mag genre. The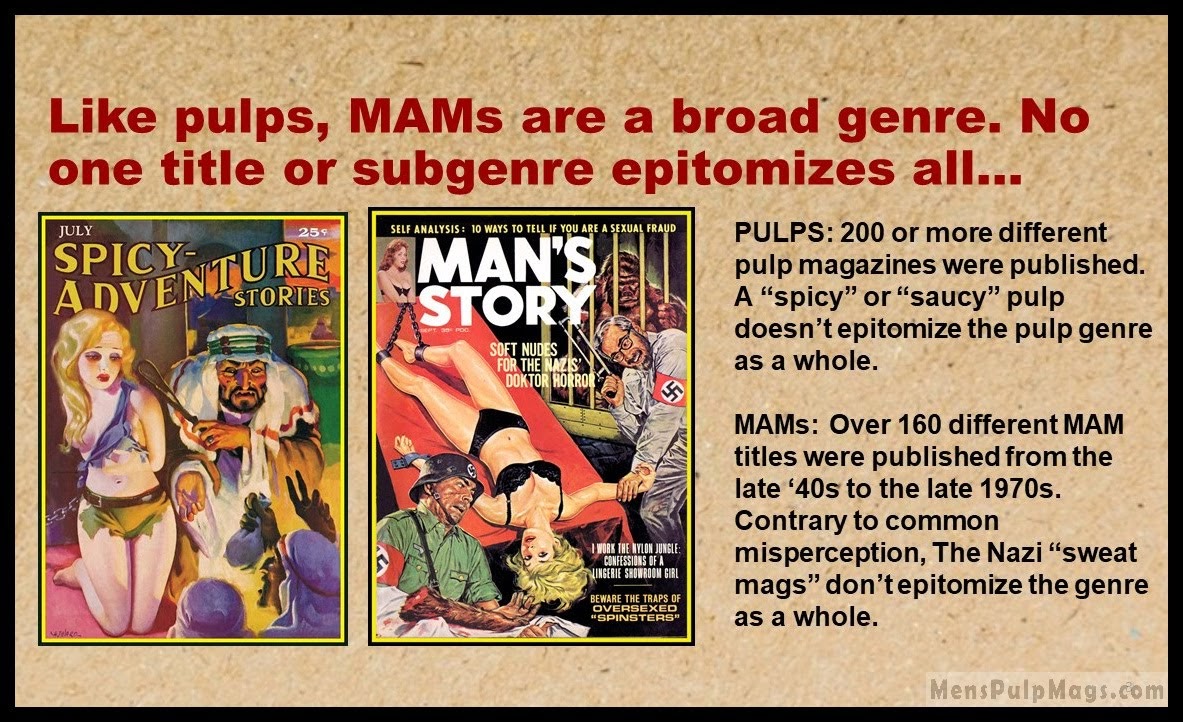 years after WWII saw the beginning of the rise of men's adventure magazines, which incorporated and continued key elements of the pulps, such as painted covers and rousing action/adventure stories. Fans know what someone means when they refer to "pulp magazines."
Authors (Goodman Games): Manly Wade Wellman arrived in this world on May 21st, 1903, born literally an ocean away from the place he'd be forever associated with in his later life. Young Manly's playground was the land of Portuguese West Africa (now Angola), where his father was stationed as a medical officer. It was undoubtedly here, in a land far removed from the staid world of 20th century America, that the seeds of Manly's imagination found their first fertile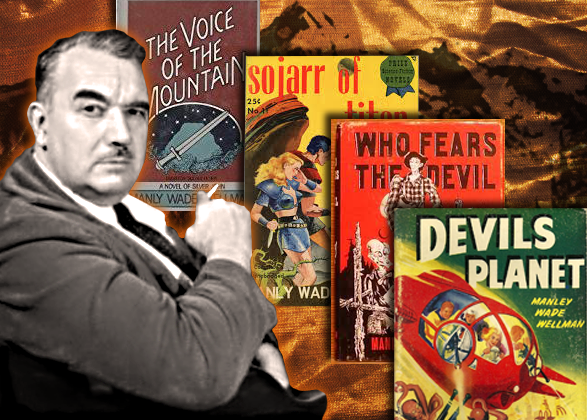 ground. Wellman would grow to become an accomplished writer, penning stories in the genres of science fiction, fantasy, occult detective stories, prehistoric adventure, and horror during a career lasting almost 75 years.
Sherlock Holmes (Pulpfest): Looking for a way to efficiently exploit the growing market of monthly magazines, Conan Doyle decided to offer more of Holmes and Watson. In the summer of 1891, "A Scandal in Bohemia" appeared in THE STRAND MAGAZINE. It would be followed by eleven more tales, one per month for the next year. In writing the stories that became THE ADVENTURES OF SHERLOCK HOLMES, Conan Doyle created the first short story series. In the years to follow, his idea would be imitated across the globe. It resounds to our very day in series television and throughout popular culture.
Gaming (Eldritch Paths): I've never heard of Sundered: Eldritch Edition before yesterday. I saw a trailer and was immediately impressed by the art. This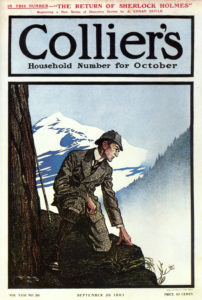 game has some fantastically eldritch art design. Take a look.
Magazines (Cirsova): Cirsova Summer Special Available for Pre-Order!
The Summer Special will be out June 3rd!
The Ghost of Torreón
By EDD VICK and MANNY FRISHBERG
A strange experiment gone wrong has granted Professor Rigoberto "Beto" Caminante an extraordinary power—the ability to "ride" radio waves!
Gaming (Jonathan Moeller): A reader emailed to ask that since I'm self-publishing audiobooks if that meant I was going to start self-producing video games based on my books.
Not just no, but heck no!
Audiobooks are expensive. But video games are much more expensive and infinitely more complicated – you have to hire developers, programmers,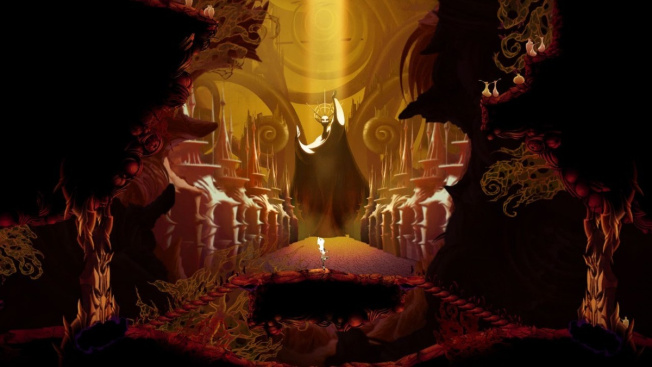 artists, sound people, music people, QA people, and then the inevitable time fixing and patching bugs. All of that is enormously expensive.
RPG (Goodman Games): My buddy Bob Bledsaw and I, both being avid wargamers, became fast friends in the fall of 1974. Dungeons & Dragons was the first game we played together and this launched a flurry of weekly adventures that he hosted at his house for about 18 months. Bob was an "older guy" of age 31; the rest of us were in our late teens. Along with D&D being a brand new game concept, we were in awe of his prodigious pace of campaign material production. I later learned that perhaps he had some insomnia that gave him more time than the average guy.
Fantasy Fiction (Eldritch Paths): Modern fantasy just isn't as fantastical as it could be. There is so much you can do in fantasy, and yet, the genre is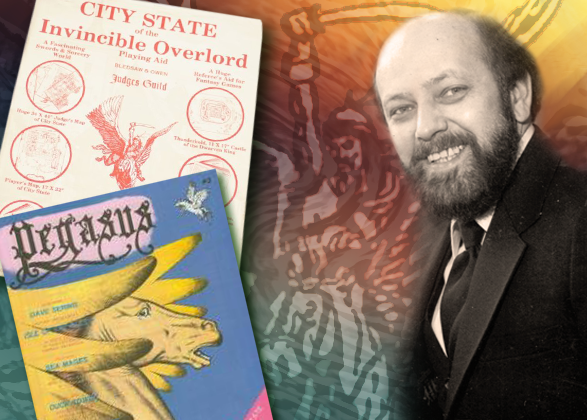 mired in either Tolkien knock-offs or anti-Tolkien knock-offs. This is not a knock on Tolkien. I loved Lord of the Rings, it's more a knock on Tolkien imitators.
If modern fantasy isn't using Tolkien as an inspiration, it will tend to use history in a very copy-paste sort of way. I'm thinking here of Brent Weeks' Night Angel Trilogy. It wasn't a bad series, but the fantasy elements were the least interesting part of the story.