Authors (The Silver Key): Andrew J. Offutt was a complex, deeply flawed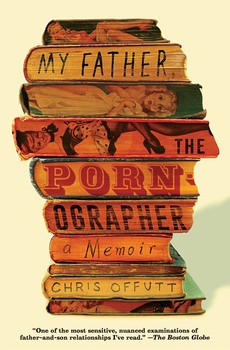 man. A resident of rural Kentucky, Offutt was a husband and a father who supported his family with a successful insurance business, a job which he did not love and ultimately abandoned to make the bold leap into full-time writing. He was at one time a promising science fiction writer. He also subjected his children to emotional neglect, held baseless grudges against various personages, lacked a full emotional maturity and cohesive personality, and held a life-long obsession with pornography.
New Release (DMR Books): Next week will see the release of the 20th title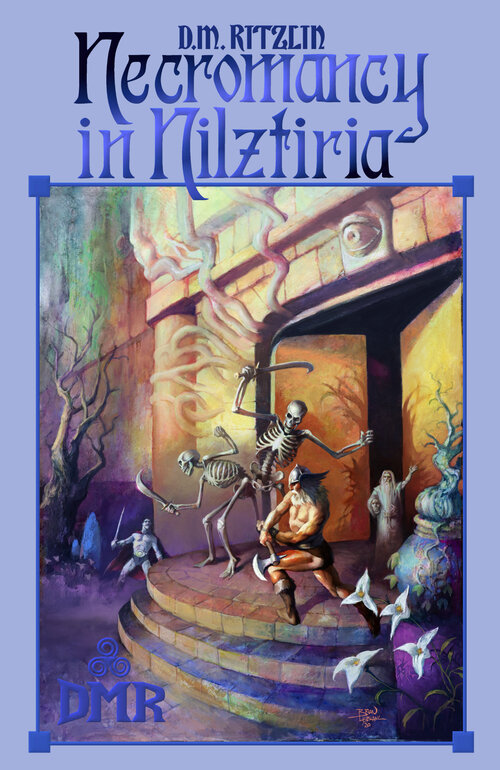 from DMR Books. After publishing numerous excellent authors past and present, for the first time I'll get to release a collection of my own writings! Necromancy in Nilztiria contains thirteen stories of adventure and wonder with a touch of gallows humor. A few of the tales have appeared before in other publications, but most will see print here for the first time (including "A Twisted Branch of Yggdrasil," which was supposed to be included in the ill-fated Flashing Swords #6).
Fiction (Dark Herald): It was written in 1954, you can tell it was written in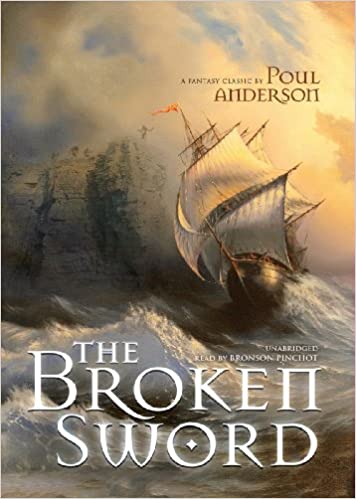 1954 because it couldn't be written today. This is a work of high tragedy that is strongly influenced by the Norse sagas.  If you like Game Thrones but would prefer that it be written by a non-sadist that can actually fit a story that should only take two hundred pages, into two hundred pages.  This is the book for you.
RPG (Kairos): A speculative element is what sets the genres of science fiction, fantasy, and horror apart from literary fiction. There's no element more speculative than magic, and it's become a common term of art to speak of an SFF universe's "magic system". By reader request, here is my philosophy of magic in genre fiction–with advice on how to handle magic in your secondary world.
Lovecraft (Tentaculii): So, kiddies, it's back to school on Tuesday 1st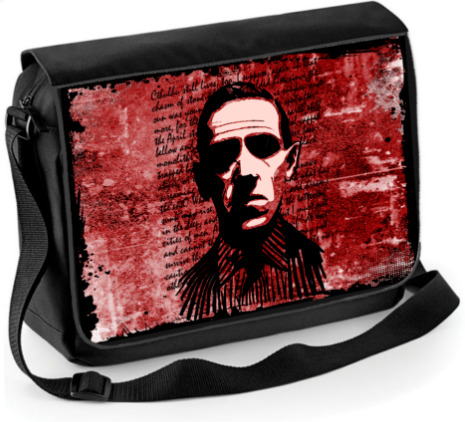 September. Here are a few suggestions for last-minute rush-orders for school stuff, to arrive Monday. All available now on eBay… The H.P. Lovecraft shoulder bag for all your stuff, robust in black and blood red…
History (Compagnia san Michele blog): A common misconception is that the siege of Malta of 1565 was a one-on-one battle between an army of Hospitaller Knights against an all-Turkish invasion force. The opposing forces, in reality, were composed of troops hailing from a number of locations. In this write-up we will look at some foreign forces assisting the Order of St John in the defence of Malta. According to contemporary sources such as the diary of Francisco Balbi di Correggio, who served as a harquebusier during the siege, and from later historiography such as the work of Giacomo Bosio, the total defending force comprised of approximately the following:
Art & Philosophy (Chrislans Down): Over at Amatopia, Alexander Hellene discusses nihilism, primarily in art. It's a good post, worth reading. There's one segment of it that I want to discuss, though, because I think that it somewhat misses the bigger picture. There are two ways in which this misses the bigger picture.
Fiction (Amatopia): The Fall of Hyperion may as well be titled Hyperion: Part Two, as it picks up right where the first book in Dan Simmons's Hyperion Cantos abruptly ends. Yet The Fall of Hyperion doesn't merely pick up the story, it runs with it into wild, exciting directions before delivering a deeply satisfying conclusion that actually resolves mysteries while creating a few new ones to propel the narrative into the final two books of the series.
Pulp Science Fiction (Pulp.Net): Ray Cummings (1887-1957) is one of the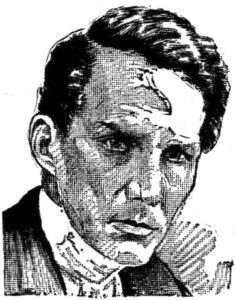 "founding fathers" of pulp science fiction who unfortunately never got out of the "pulp getto." During his career he wrote some 750 works, most for the pulps, and mostly science fiction. I was surprised to learn he had written quite a bit outside of sf. His most well-known work is Girl in the Golden Atom. This was his first original professional sale as the short story "Girl in the Golden Atom" in All-Story Weekly in 1919.
Science Fiction (Porpor Books): 'Cestus Dei' (283 pp) was published by Tor Books in June 1983. The cover art is by Kevin Eugene Johnson. This novel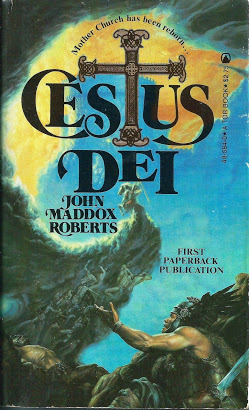 first was published, in greatly shortened form, as a hardback book titled 'The Strayed Sheep of Charun', issued by Doubleday / The Science Fiction Book Club in 1977. 'Charon' was John Maddox Roberts's (b. 1947) first published novel. Roberts went on to be a prolific sci-fi and fantasy author during the 80s, 90s, and 2000s, writing novels for the Dragonlance and Conan franchises, as well as for his own 'SPQR', 'Stormlands', 'Cingulum', and 'Island Worlds' properties.
History (Western Fictioneers): Happy National Rum Day! This Sunday (August 16) is National Rum Day. I felt inspired to write an article about my personal favorite form of alcohol – along with some other libations your character would have been exposed to in the Old West. The first North American distillery began making rum in present-day Staten Island, New York (or New Amsterdam) in 1664. The earliest spirits distilled in the colonies were rum, gin, and brandies.
Comic Books (Diversions of the Groovy Kind): Walt Simonson's birthday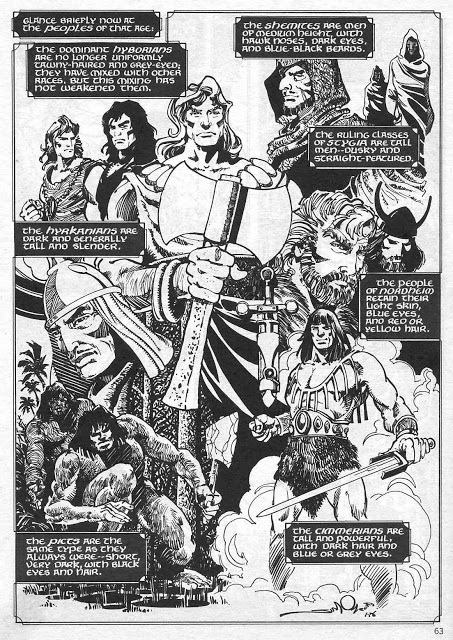 was this past Wednesday. If you ever wondered how much Ol' Groove loves the handiwork of Walter Simonson, just check out any of the 66 (this will make 67) posts he's featured in here on DotGK! There's a reason the Marvel Bullpen nick-named him "Wondrous"! Here's a huge pile of spectacular Simonson masterworks for you to ooh and ah over–then go check out all those other posts to give it all some context–and yourself added joy! Happy 74th, Mr. Simonson! Groove City loves you tons!
Edgar Rice Burroughs (DMR Books): The two defining works of ERB's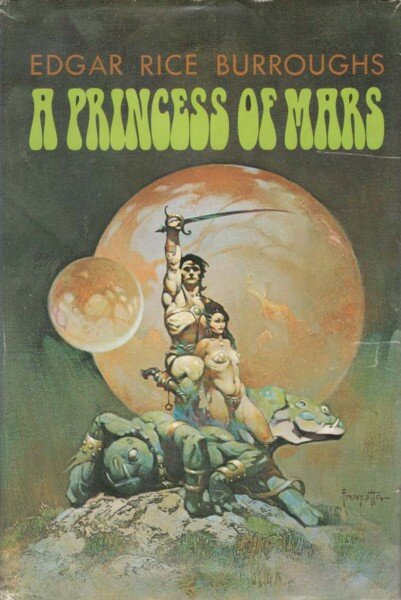 career, A Princess of Mars (1912) followed shortly after by Tarzan of the Apes, hit the pulp readership of All-Story Magazine like a bombshell. Nobody had ever read anything quite like those novels. Movies and hardcovers soon followed. For the mass market impact, the movies were more important. However, the hardcovers allowed young, aspiring writers who never had a chance to read the original pulp appearances–authors like Robert E. Howard, C.L. Moore and Fritz Leiber–to devour the early Burroughs classics.
Alt History (According to Quinn): One of the causes for the decline and fall of the (Western) Roman Empire is the revival of the old enemy Persia under the vigorous Sassanid dynasty. This gave Rome a major military threat to the east at the same time the Germanic tribes were growing larger and more organized and the weaknesses of the Roman imperial system (namely how the armies could make emperors in the provinces) were becoming apparent.
Pulp & Comic Books (Mens Pulp Mags): Lately, I've been on a Mike Shayne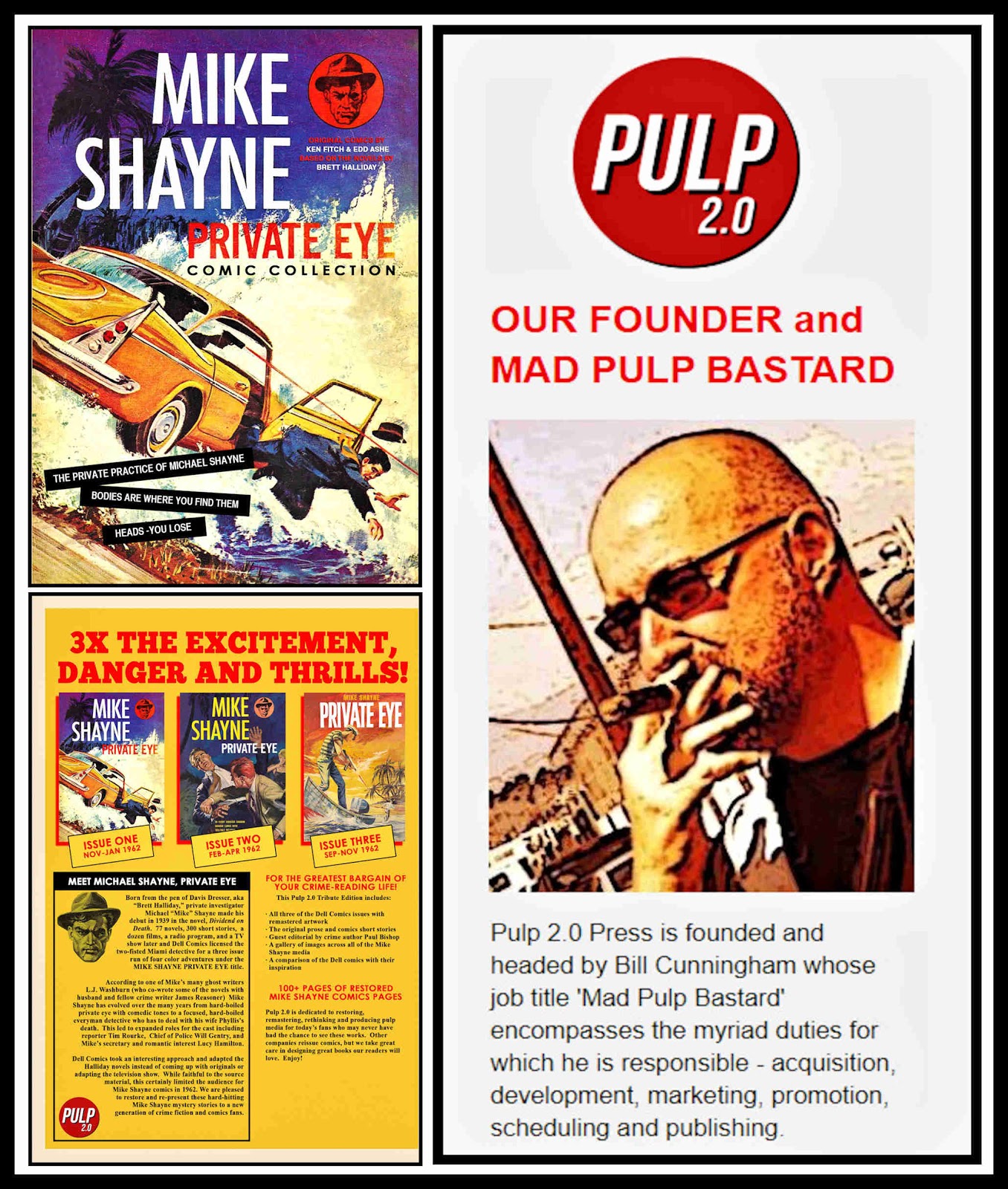 kick. My reading and watching involving that famed Miami-based Private investigator has led to a series of posts on this blog, starting one about the first appearance of a Mike Shayne story in a men's adventure magazine, "The Naked Frame" in BLUEBOOK, February 1953. I blame my Shayne trip on my new friend Bill "Mad Pulp Bastard" Cunnigham and my old friend, novelist, editor and retromedia maven Paul Bishop.
RPG (Monsters and Manuals): Dickheads bring sexual content into a gaming session. This is one of the fairly large number of things that traditional conservatives and woke types can merrily agree on: don't bring up the issue of sex unless you are really sure it's appropriate. And never bring up the issue of rape at all, because: why are you doing that other than to either be deliberately edgy, or be a creep?
Dickheads hog the limelight. If you feel like you are talking too much, you probably are. If you don't, you still probably are.
Fiction (Chrislans Down): Over on Twitter, Benjamin Kit Sun Cheah wrote a very interesting thread on Wuxia (Chinese heroes) and the meaning of this genre. He kindly gave me permission to quote it in full here since that's much easier to read than a Twitter thread if you're not used to Twitter.
Fiction (Paperback Warrior): Using a combination of the names Ian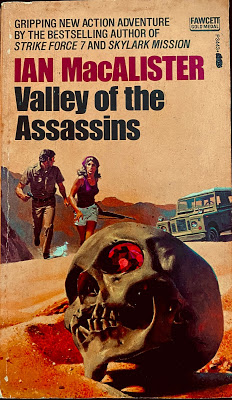 Fleming (James Bond) and Alistair MacLean (Where Eagles Dare), author Marvin Albert (1924-1996) conceived the pseudonym of Ian MacAlister in the early 1970s. The prolific author of crime-fiction, tie-in novels, and westerns authored many books under his own name as well as the names of Al Conroy and Nick Quarry. Conveniently, at the height of the 1970s high-adventure market, Albert used the MacAlister pseudonym to write four genre novels.
Paranormal and Fiction (Tellers of Weird Tales): Six months ago, before the world fell apart, I wrote about the evolution of the flying saucer from nineteenth-century airship to twentieth-century flying disk. Now I write again. It seems to me that the conceit of the nineteenth century was both progressive and romantic. The conceit was that Science, this new and exciting force, could be and would be used to solve previously intractable human problems. Airships were a symbol of this kind of thinking, the belief being that airships, because of their great power, would render war impossible to wage.
Crime Fiction (Pulp Serenade): I initially reviewed Ed Gorman and Martin H. Greenberg's By Hook or By Crook, and 30 More of the Best Crime and Mystery Stories of the Year (2010, Tyrus Books) when it was new, and when we could count on new anthologies from its editors every year to highlight a fine array of stories from writers new and old, our favorite writers of today and tomorrow. How I miss those times. Cancer robbed readers of both of them, Greenberg first, in 2011, and Gorman in 2016.
Manga (Karavansara): Hiroaki Samura's dark fantasy Blade of the Immortal was the last manga that I bought regularly before I decided it was too expensive a hobby, and I did not like the local fandom anyway. The fact that the Italian publisher of the series went belly up halfway through the comic's run was also part of my decision to let it go, and with it let go of the whole hobby for a decade or two.
RPG (Skulls in the Stars): Operation Seventh Seal (1985), by Evan Robinson. Let's look at an adventure from another TSR roleplaying game, Top Secret! Top Secret was introduced in 1980 as a contemporary espionage roleplaying game, designed by Merle M. Rasmussen and published by TSR. Looking back on playing Top Secret as a teen, I'm struck at how strange it is: it is effectively "spy D&D," with a group of 4ish spies accomplishing missions. But can you imagine anything less practical than doing espionage as a *group*?