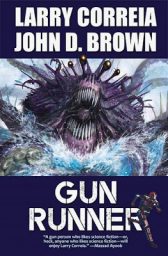 Fiction (Rough Edges): Years ago, I read several novels in the long-running BattleTech science fiction series, tales about a galaxy-spanning conflict between rival clans, fought mostly by giant robots piloted by humans who controlled them from a cockpit within the robot's body. Kind of like giant tanks that could run around and punch each other in addition to firing all sorts of futuristic weaponry.
Culture Wars (Kairos): Conservatives catch a lot of flak for their failure to conserve pretty much anything. Now we can add Dr. Seuss books to the rapidly lengthening list. Predictably, the mainstream media are rushing to the book burning with jugs of kerosene and bags of marshmallows. Just as typically, their Conservative media camp followers are ineffectually wringing their hands.
Fiction (Jeffro's Space Gaming Blog): The Appendix N list is the compelling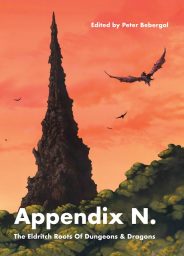 time capsule that it is precisely because of its idiosyncrasies. There are no valid grounds for embellishing it– unless the book isn't really about Appendix N as it is, but rather Appendix N as someone would like it to be. Appropriating the title and subtitle of my PHENOMENALLY SUCCESSFUL book would seem to argue for the former, but the sleight of hand here of casually introducing new literary landmarks as if they had always been present is another thing entirely. Bebergal wants it both ways. I doubt he bothered to read my book before co-opting its title to his purpose.
Genre (Pulprev): What is urban fantasy? A fantasy story set in a city. A simple definition. With that, you could have a story of jinni and magi in late 19th century Istanbul, an occult detective solving supernatural crimes in 1920s New York, a half-elf mercenary working a corporate contract against a clan of dragons in the Hong Kong of 2121, and they would all fall under the rubric of urban fantasy. What they all have in common is that the interpretation of fantasy through the eyes of a modern-day city-dweller. A fantasy in which an urban lifestyle plays a significant role. It is a modern genre, a modern fantasy.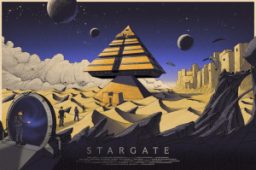 Cinema (Arkhaven Comics): This intellectual property has passed its quarter century mark and it doesn't look like it's going to be swept under the pop cultural rug any time soon. One movie, two long running series, a couple of straight to DVD flicks and a single season disaster. After some measured success with Moon 44 and Universal Solider; Stargate was Roland Emmerich's shot at the big time and there is no getting around it, he hit the target.  A twenty-million-dollar film that made around two hundred million worldwide. Rather than make a sequel he moved on to become the king of the Nineties Disaster Movies.
Tolkien (Notion Club Papers):  Tolkien's Modern Reading by Holly Ordway is a book which changed the way I think about Tolkien – and in several respects. Which I regard as quite an achievement! – given how much I have read and brooded-on Tolkien over nearly fifty years. Ordway solidly proves her core argument; which is that Tolkien read a great deal of 'modern' fiction (defined as post 1850 – but including works right up to the end of his life).
Comic Books (Messages From Crom): Celebrate 50 years of Conan comics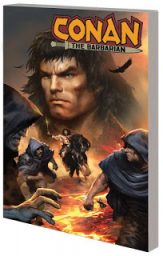 with all-new tales by blockbuster creators! First, Esad Ribic delivers the never-before-told story of Conan's first journey from Cimmeria! Fifteen winters in his homeland have toughened the young warrior, but his greatest challenge lies ahead. Braving the elements without food, shelter or weapons, Conan must learn to survive — as nature itself conspires against him! Then, Frank Tieri and Andrea Di Vito send Conan on a hunt for a demonic sect in Argos!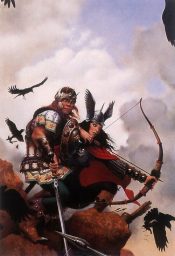 Fiction (DMR Books): Felimid is an exiled bard of Erin, born about 490 AD. Upon being exiled, he sailed to Britain, where he wound up fighting on the British side during the great Battle of Badon. After that, Felimid wandered eastward, where he ran afoul of the Jutish king of Kent and the king's were-berserker champion, Tosti. Before all was said and done, Felimid had sailed to Gaul and the Scandian lands, fighting mighty foes, both supernatural and mundane. In the fifth 'Bard' novel, Felimid ends his exile and returns to Erin.
Fiction (Isegoria): I recently mentioned that Robert Heinlein's Glory Road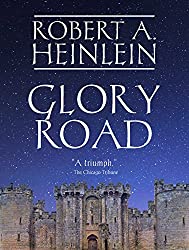 introduced me to Germany's tradition of fencing in order to earn a dueling scar. The other tidbit that stuck with me from this book was his science-fiction version of that fantasy staple, the dragon: Of course these aren't dragons. No, they are uglier. They are saurians, more like Tyrannosaurus rex than anything else — big hindquarters and heavy hind legs, heavy tail, and smaller front legs that they use either in walking or to grasp their prey.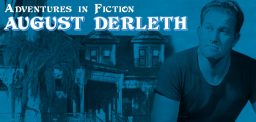 D&D Influences (Goodman Games): Without August Derleth (1909-1971), you probably wouldn't have that Cthulhu bumper sticker on your car, that Cthulhu for President poster, and certainly not that Plushie Cthulhu you have staring down at you from your geek-memorabilia shelf.  Not that Cthulhu would not exist, but he (it?) would be just one more forgotten character in a series of stories by an author unknown except to the most ardent of horror literati. Howard Phillips Lovecraft's greatest creation and most if not all of his fiction would have passed into obscurity if not for August Derleth's founding of Arkham House publishing.
Games (REH World): Mythic Games has developed a narrative adventure board game simply titled Solomon Kane, based on Robert E. Howard's original stories and characters. The game was funded via the crowdfunding platform Kickstarter in July 2018 and has been in development until late 2020. It had its initial release slated for summer 2020, but due to Covid19 it was delayed. Now it is on it's way to the backer, or at least the first wave of the game.
Anime (Wasteland & Sky): Here at the Wasteland, we try to understand the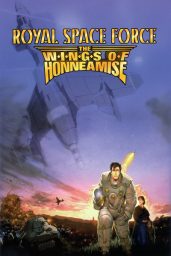 appeal of entertainment beyond the aesthetic or the base level. This includes material that is a lot more controversial than it should be. Sometimes even mediums can be controversial. One of the most controversial types of entertainment, to this day, has been Japanese anime. There has never been a time when it wasn't a problem in some area of the west. And, to be quite honest, most of its controversy comes from an ignorance about the required medium involved in the production process: animation.
History (Men of the West): The following is extracted from Lectures Delivered in America, by Charles Kingsley (published 1875). Let me begin this lecture with a scene in the North Atlantic 863 years since. 'Bjarne Grimolfson was blown with his ship into the Irish Ocean; and there came worms and the ship began to sink under them.  They had a boat which they had payed with seals' blubber, for that the sea-worms will not hurt.  But when they got into the boat they saw that it would not hold them all.  Then said Bjarne, "As the boat will only hold the half of us, my advice is that we should draw lots who shall go in her; for that will not be unworthy of our manhood."  This advice seemed so good that none gainsaid it; and they drew lots.
Men's Magazines (Mens Pulp Mags): Recently, my friend writer, editor and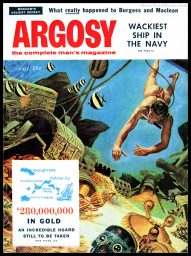 podcaster Paul Bishop asked if I had a copy of ARGOSY, July 1956. If so, he asked, could I send him a scan of the story "Big Fella Wash-Wash" in that issue? I had it and was happy to make the scan for him. I am a huge fan of Paul's novels, his non-fiction guides to Western books, movies and TV shows, and the popular SIX-GUN JUSTICE PODCAST he hosts with fellow writer Richard Prosch. I was also intrigued by the reason he asked for the scan. That story, written by Marion Hargrove and Herb Carlson, was the inspiration for the 1960 movie THE WACKIEST SHIP IN THE ARMY, the 1965 TV series of the same name, and the novelization created to help promote the series.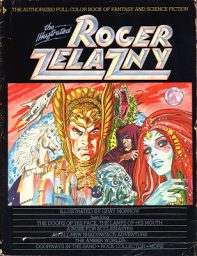 Art (Porpor Books Blog): I recently looked up the pricing for the February, 1978 trade paperback edition of The Illustrated Roger Zelazny and it's possible still to find copies in good condition for around $20 or less (although the bookjackers at amazon have it listed for exorbitant prices). My 2011 review of the mass market paperback edition, available here, gives an overview of the contents of the book. I gave the mass market edition a score of 2 of 5 stars because the small sizing of the mass market format simply didn't allow for adequate presentation of the material.
News (Misha Burnett): I am partnering with Cedar Sanderson's newly formed Sanderley Studios to produce a collection of short fiction for young readers. I am looking for exciting adventure stories that showcase (but not preach) virtues, suitable for boys and girls in their teens. Submissions open on Mar 15th and will run until May 15th.
New (DMR Books): Runemaster: Shield Maiden's Blade by Mike Bullock is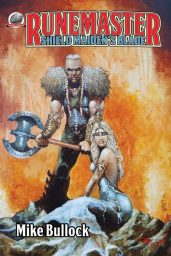 just one of the many exciting new releases from Airship 27. Runemaster is illustrated by Chris Nye with cover art by Steve Otis. Skarl Kirwall has been banished. His crime was consorting with the enemy. Innocent, he yearns for justice. His only hope is dashed when he returns home to a bloody, burning ruin. Discovering that his true enemy has taken Lacina, his beloved, Skarl vows vengeance.
Fiction (Don Herron): Just noticed that today Don Webb tossed up a review of A Look Behind the Derleth Mythos on Amazon. He explains why he suddenly covers John D. Haefele's previous book at the end:     "August Derleth was an unimaginative but professional horror writer. He was a great editor (producing topnotch anthologies of horror, SF and poetry). He is a very underrated regional novelist. And he is a small press superhero. In the micro-world of Lovecraftian criticism it is fashionable to deride Derleth for his mediocre horror writing (although he had a couple of strong tales) and particularly his "posthumous collaborations" — seeing him as a vampire feeding off of Lovecraft's fame."
Fiction (Lovecraftzine): In my collection Strange Company and Others, I included two types of Cthulhu Mythos stories. The first type were stories that I felt could easily integrate into the existing greater Lovecraftian mythos. The other type were tales that leveraged the artificial mythology but couldn't possibly be integrated into the Cthulhu Mythos. These included fictions that mingled the mythos with steam punk, fairy tales, empires of the undead, alien invasions, and even cyberpunk. JG Faherty's novel Sins of the Father falls firmly into the category of alternate mythos imagining an Innsmouth in which the takeover of the village by the Marsh's and their aquatic allies fails.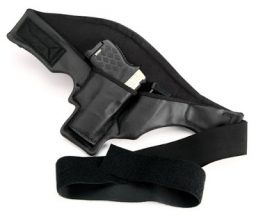 Firearms (Ty Johnston): Like many firearms enthusiasts and those who carry concealed or openly, I'm always on the lookout for a new holster. A good holster, one that's just perfect for you, isn't always easy to find, and most gun enthusiasts will have a bunch of them, some they use and some they were disappointed with and are shoved back in a closet somewhere. To those who don't carry, being picky about a holster might seem silly, but it's actually quite important to have a good holster for safety purposes and for comfort and fit. So, I'm always looking.
Fiction (Frank Ormond): Vaughn Heppner is one of the success stories of independent publishing. He's had great success for both his Lost Civilizations fantasy stories and science fiction stories like the A.I. series and Lost Starship series. Giants is the first book in the Lost Civilizations series, and I approached this book knowing basically nothing about it. The book is set in a Judeo-Christian fantasy world, a world before the great flood of Noah.
D&D (Skulls in the Stars): The Book of Lairs (1986), by Jim Ward and Michael Breault. This next product was a big deal when it first came out, as I remember! The Book of Lairs served as something somewhat new for TSR: instead of a single adventure, the volume contained over sixty mini-adventures that could be inserted into a campaign on relatively short notice.
Fiction (Davy Crockett's Almanac): Will Murray's done it again. Fresh on the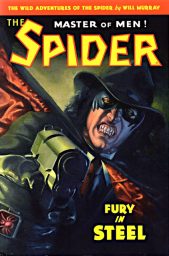 heels of his triumphs with Tarzan: Conqueror of Mars and The Wild Adventures of Sherlock Holmes, comes Fury in Steel, the second entry in his series featuring the Spider. And like all Will's books, including the many Wild Adventures of Doc Savage (two of which also feature The Shadow), it's a damn good read. His first Spider book, The Doom Legion, guest-starred pulp legends Operator #5 and G-8. Fury in Steel continues that tradition, with an appearance by Emile C. Tepperman's Suicide Squad.