RPG (Tor.com): I'd even say it was the pinnacle of '80s solitaire fantasy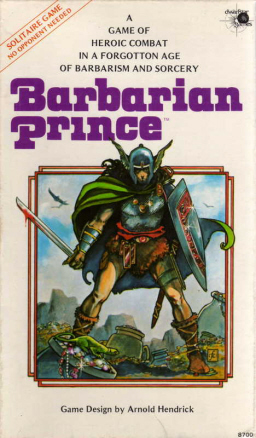 games (I'm not sure that's a huge category, now that I think of it). But Barbarian Prince is quirky and poorly balanced, and there are plenty of more recent solitaire games that have surpassed it. We should be talking about them instead. Like the superb Nemo's War, or some of the great Leader titles from Dan Verssen Games, or the engrossing Charlemagne, Master of Europe from Hollandspielle.
Hugo Awards (American Thinker): The Hugo Award annually acknowledges the best sci-fi and fantasy. Martin was the toastmaster for this year's award show, which was held via Livestream. As the host, Martin made jokes and quips throughout the show. He later said of his performance that, "Most of the stories I told last night were time-tested, in a sense. I have told those same stories before. Usually they get big laughs." This time, Martin did not get big laughs. Instead, he offended the social justice community.
H. P. Lovecraft (Book and Film Globe): In 2014, a storm arose over whether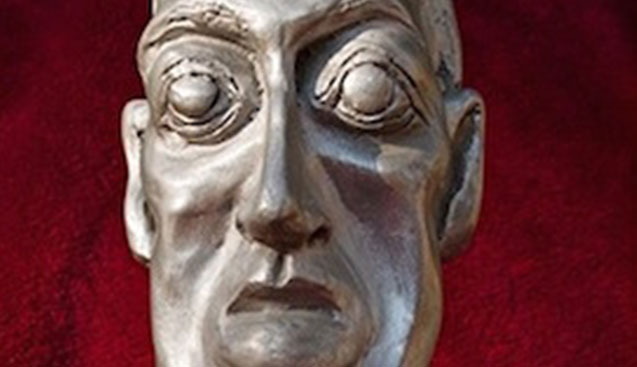 winners of the annual World Fantasy Award should continue to receive a bust of H.P. Lovecraft (1890-1937), designed by Gahan Wilson, in recognition of their achievements, or whether a more politically acceptable figure should be the emblem of the revered program. The World Fantasy Awards have long been some of the most coveted prizes for authors who write stories and novels in the weird, horror, fantasy, and slipstream genres.
RPG (Geek Native): At Power-Con today, a virtual convention for She-Ra and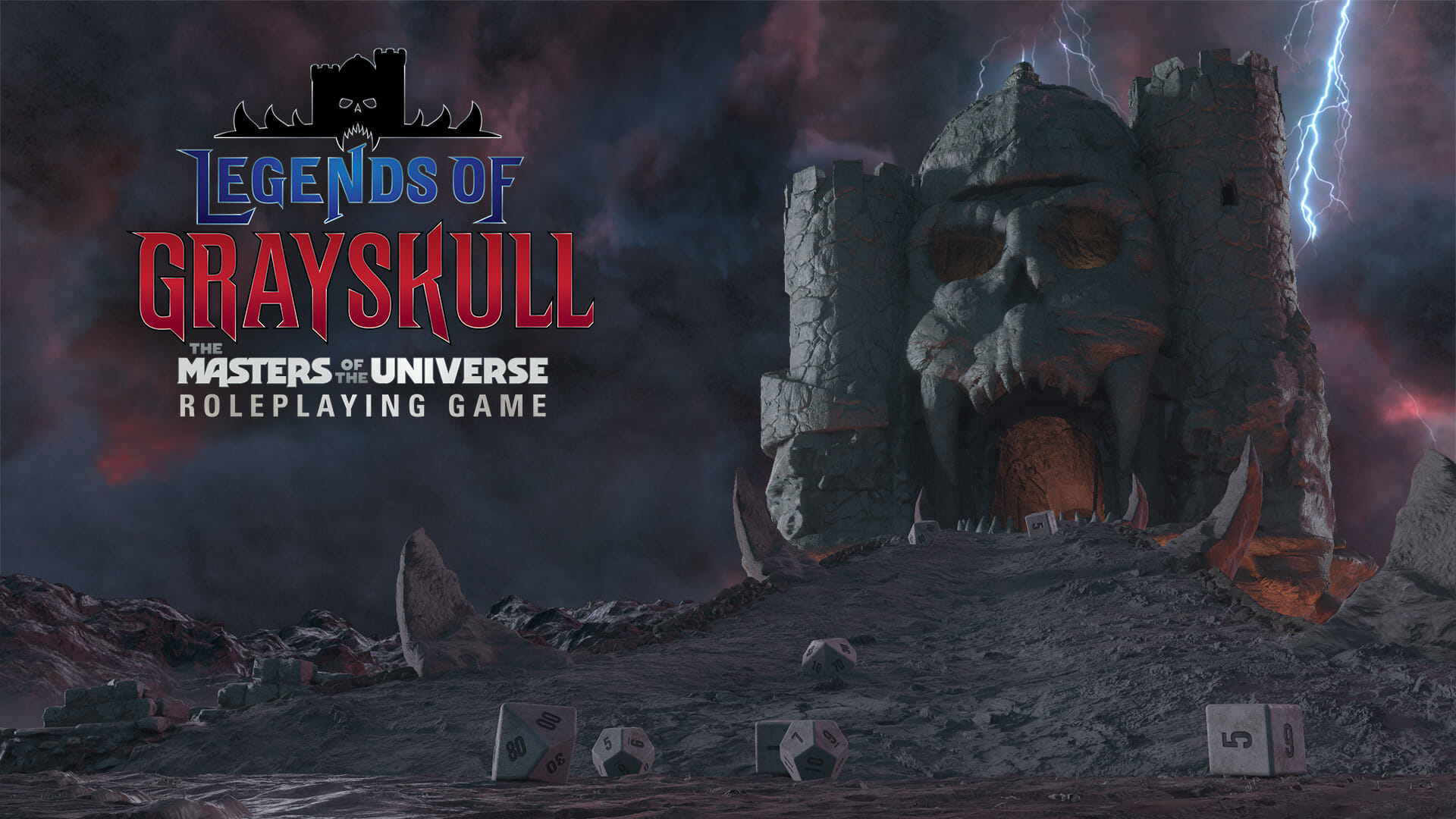 He-Man fans Mattel announced a Masters of the Universe RPG. Legends of Grayskull will be powered by Cortex Prime, the latest version of Cortex from designer Cam Banks. Masters of the Universe becomes the second hugely popular series Fandom's Cortex has signed up as many weels, with Netflix's The Dragon Prince also announcing an RPG called Tales of Xadia with the system.
Publishing (Legends of Men): Flashing Swords was one of the first series of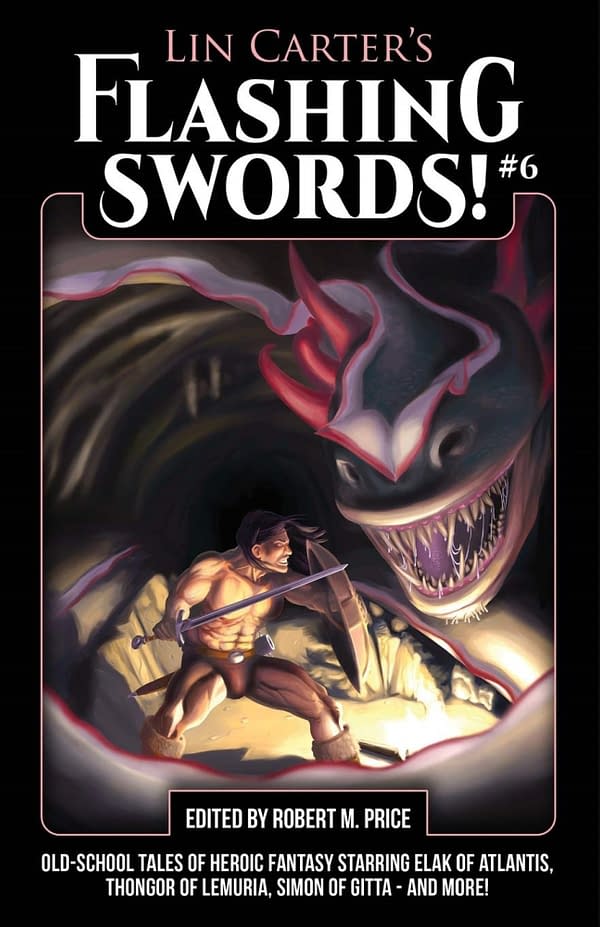 Sword & Sorcery anthologies. The first was published in 1973. It lasted five for five volumes with the first two featuring some awesome Frank Frazetta cover art. The series was edited by Lin Carter, one of the best-known authors and champions of S&S, though his books don't seem to be considered the cream of the crop in the genre. The fifth volume was published in 1981 with mediocre cover art. The series has been untouched since then until 2020 that is.
RPG (Tales of Flothmar): Burials of Teganshire Post 1 of 30. The number one campaign killer, in my realm of experience, is apathy for the game world.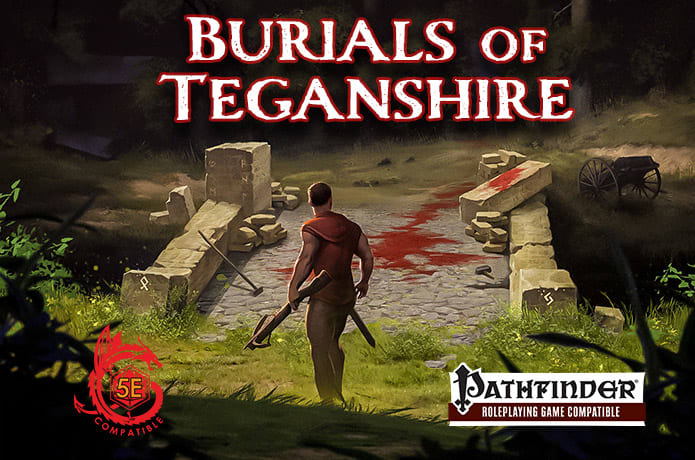 Burials of Teganshire puts in the work to help a DM avoid the Shiv of Don't Care. Go to the crowdfunding campaign on Indiegogo to get your copy. Once apathy sets in, the campaign putters out. Goes splat. Deflates. Poofs in a puff of sadness (and sadness poofs are the saddest poofs of them all). Over the next several days, we'll be discussing the player association to a campaign and ways a DM can jump on the verisimilitude bandwagon.
Fiction (DMR Books): If someone had told me three years ago that I would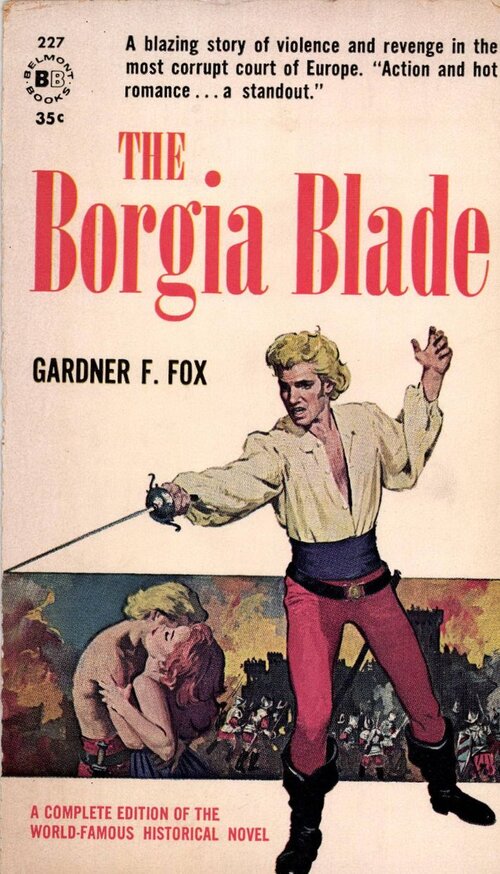 soon be singing the praises of Gardner F. Fox to anyone who might listen, I would've laughed in his face. At that time, I only knew Fox from his comics work for DC and from his sword-and-sorcery tales. I was never that big a fan of DC. While I do have a soft spot for Gar's Niall of the Far Travels stories, I never cared much for his Kothar and Kyrik books.
RPG (Jeffro's Space Gaming Blog): It didn't matter, though. They were dead set on retrieving them now. Narjhan broke in to insist that I give him a payout for the Snakepede head he recovered previously. Rhedgar the Veteran needed to have his research into the nature of the Woman in Ice resolved. I revealed that she was a powerful sorceress in a previous Aeon. That she was known to have a powerful demonic henchman. Also, that she was imprisoned in ice by a powerful variant of the Spell of Forlorn Encystment that we really ought to get a name for soon. The players wanted to know more, but that is all they get for 50 gold pieces and a week of down time.
Fiction (The Dacian): Cadiz, 1811, a city under siege. Napoleon's army surrounds the city, subjecting the population to daily bombardments. Inside the besieged city, swarmed with refugees, British soldiers, and rife with political turmoil, the mutilated bodies of several teenage girls are discovered. In the chaos of war, there is a killer loose in the city. Police Commisario Tizon, a brutal and complex man with a love of classic literature takes the case and tracks the killer across the chessboard of the city. His investigation crosses paths with a young woman who runs a successful mercantile company, a rough corsair captain, a French artillery officer, and a taxidermist turned spy.
Fiction (Woelf Dietrich): Clark Ashton Smith was considered one of the big three of Weird Tales, along with Robert E. Howard and H. P. Lovecraft, and was a member of the Lovecraft Circle. An American poet, sculptor, painter, and intermittent author of fantasy, horror, and science fiction short stories, Clark Ashton Smith, took the fevered dreams of his childhood and laid them bare in his short stories and poetry. He chose his own path from a young age and left school early because it could not teach him what he needed to learn. It would just have been a distraction, which, although a romanticized way of looking at it, is probably not the whole truth. Smith's health issues played a big part in his decisions.
Cinema (Jon Mollison): The Vast of Night. This was pretty good. It's a slow-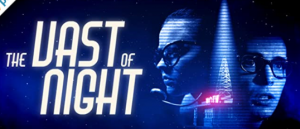 burn mystery set in small-town New Mexico way back in the lost golden age of the 1950s. The plot revolves around a technically literate high-school girl – one who feels organically smart rather than performatively so because screw you manbabies – and a street-smart DJ who stumbled onto some strange doings while the rest of town is pre-occupied with a high-school basketball game.  Yeah, it's aliens, but the mystery remains, and the limitations of 1950s tech and social rules are played up to perfection.
Star Trek (That Hashtag Show): In 2015, on the podcast The Nerdist, Quentin Tarantino was asked what his vision for Star Wars would be. In true Trekkie fashion Tarantino answered that he would be much more interested in making a Star Trek movie. Elaborating on how the Abrams reboot series was an opportunity to revisit some of the classic episodes. Expanding such an episode to a feature film length that explored the concepts more. This remained a fun little encounter until 2017. When Deadline announced that JJ Abrams would produce a Star Trek film directed by Tarantino and written by The Revenant scribe Mark L. Smith.