Gaming (Walker's Retreat): As reported by Bloomberg Law yesterday, the State of California has sued Blizzard Entertainment over sexual harassment and a hostile work environment.  " Video game giant Activision Blizzard Inc., maker of games including World of Warcraft and Diablo, fosters a "frat boy" culture in which female employees are subjected to constant sexual harassment, unequal pay, and retaliation, according to a lawsuit filed by the California Department of Fair Employment and Housing."
RPG (Goodman Games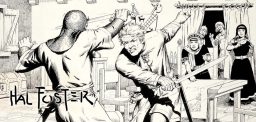 ): When discussing Appendix N and its influence on role-playing adventure games, comic strips are rarely brought up. But comics like Buck Rogers, Terry and the Pirates, and the adaptation of Edgar Rice Burrough's Tarzan are foundational works of the American science fiction and adventure genres. Hal Foster is one of the fathers of the modern adventure comic, and if you don't know his name, you've almost certainly heard of his most famous creation, Prince Valiant.
Popular Culture (Rawle Nyanzi): A while back, I came up with a concept called #BrandZero, in which we avoid mentioning any big pop culture franchises at all in an effort to promote smaller works. However, I had fallen away from it over time, since talking about big brands drove Twitter engagement and blog traffic. But it turns out #BrandZero may be right after all, and now, I will return to it. What changed my mind? Two things did.
Science Fiction (DMR Books): Poul Anderson strode up the Bifrost Bridge to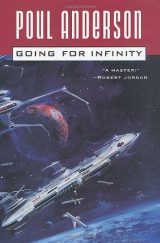 Valhalla twenty years ago today. That passing didn't receive the ballyhoo that Asimov's demise garnered a decade earlier or that Arthur C. Clarke's extinction got a decade later. It should have, but it didn't. That is the subject of a future post.
Pulp (Pulpfest): The Shadow of Rick Lai has loomed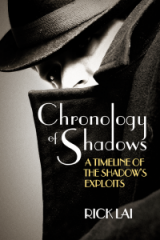 large over the pulp world for nearly 40 years. From your earliest writings in fanzines, you combined a purist's love of canonical chronology with speculative scholarship that used the Wold Newton Universe as a starting point to chart your own path. Your essays became the basis for four essential reference books that moved you to the forefront of pulp scholarship.
Comic Books (Bleeding Fool): ABLAZE Publishing has announced three new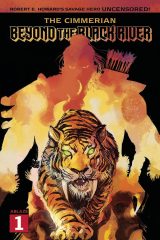 Robert E. Howard adaptations coming our way in the fall, adapting Robert E. Howard's famous Cimmerian Conan in uncensored glory for! Discover the true Conan, unrestrained, violent, and sexual! Here's what's being solicited next.
Toys (Bounding Into Comics): Following the publicization of its critical race theory-based training program, Hasbro has suspended whistleblower David Johnson in order to investigate a potential violation of his contract's "confidentiality clause" and responded to the backlash sparked by the leak by asserting that the recently revealed information "mischaracterizes Hasbro and our values".
Cinema (Kairos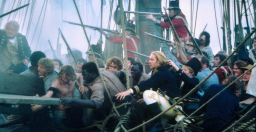 ): As Hollywood progressively loses touch with its audience, finding a genuinely entertaining, non-propagandizing movie made after 1997 is a rare treasure indeed. One such overlooked gem graced theaters in 2003 to critical acclaim but disappointing box office. Yet it remains a sterling exemplar of its genre and even has wisdom to share. Today, I offer a brief review of Master and Commander: The Far Side of the World.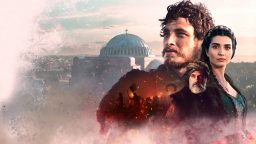 History (Running Iron Report): The interview's tone was set when we immediately went off on a jaunt down a side trail regarding an artifact held in an historical museum in Vienna — a tent whose panels were sewn by the ancestors of today's Tentmakers; a tent that was captured when Polish King Jan Sobieski's Winged Hussars charged into the Ottoman camps and broke the 1683 Siege of Vienna…
New (Cirsova): A new season brings a new edition of adventure magazine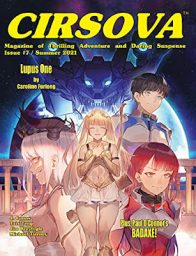 Cirsova, complete with unknown stars, feats of heroism, and quick-paced twists worth of the classic Argosy magazine. Continuing the direction set down by its fifth anniversary, the Summer volume presents a mix of old favorites and new stars, with an eye for longer tales this time. Also, the experiments with illustrations return, with work from Mongoose and Meerkat illustrator Dark Filly and newcomer UsanekoRin gracing the pages. And anchoring the volume is the second issue of the 1980s-era indie comic, Badaxe.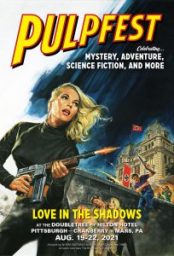 Models/Art (Pulpfest): Eva Inga Margareta von Fielitz was born to Countess and Count Asti von Fielitz in 1937. Although some of her friends used to call her "Countess" and her brother — who still resides in Sweden — uses his title, Eva never considered herself to be royalty. After emigrating to the United States in 1950, the "Countess" took the name Eva Lynd to further her acting career.
Games (Talking Pulp): Golden Axe and its sequels were games that just brought me to a really happy place when I was around early middle school age. These are simple, side scrolling, beat'em games but they aren't like the Double Dragon, Streets of Rage or Final Fight series. These are sword and sorcery! And you get to pick between a barbarian warrior, a Valkyrie or an axe-wielding dwarf.
Art (CBR): Stephen Hickman, an award-winning illustrator, sculptor and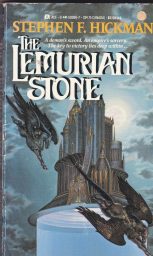 writer, whose work graced the covers of hundreds of science fiction and fantasy novels since the early 1970s, has passed away at the age of 72. Hickman's career is a testament to the power of industry conventions, as in 1967, when he was 18 years old, Hickman attended one of the very first comic book conventions ever held, the 1967 Comic Con by the Academy of Comic-Book Fans and Collectors (which was formed a few years earlier by Jerry Bails).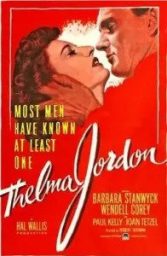 Cinema (Talking Pulps): I guess the coolest thing about The File On Thelma Jordan is that it brought prominent classic film-noir director, Robert Siodmak, together with classic film-noir star, Barbara Stanwyck. Seeing the finished product, their joint effort at making something solid doesn't disappoint.
Pulp (Spectre Library): Over the Top (January 1930) cover was created by Harry Thomas Fisk (H. T.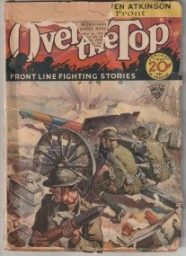 Fisk). Someone took the time to apply packing tape the entire length of the spine. Sadly, the top of the cover lacks a chunk, but, the artwork below is largely unaffected. This was acquired along with two more sequential issues: February and March. Those will be read and blogged in the future.
Pulp (M Porcius): Let's take a gander at the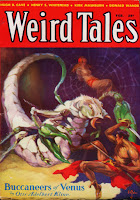 February 1933 issue of Farnsworth Wright's Weird Tales.  Now, we've already read one story from its pages, Donald Wandrei's "The Fire Vampires," but the issue also includes stories from two men we venerate, H. P. Lovecraft and Clark Ashton Smith, and two men whose work we (sometimes) tolerate, Hugh B. Cave and August Derleth, so let's check them out.
Review (Marzaat): After reading West's "A Manuscript Found in Carcosa"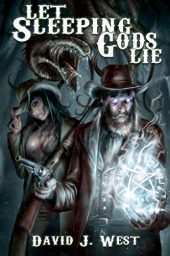 and "The Haunter of the Wheel", I wanted to read more of West's fiction with Porter Rockwell. The latter story is part of West's Cowboys & Cthulhu series, and this story seems the first in the series. Review: Let Sleeping Gods Lie, David J. West. 2019.
Review (Western Fiction Review): 1860, Yellowstone country . . . where raw wilderness,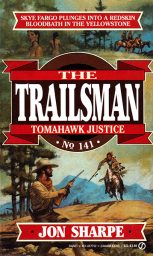 natural wonders, and human bloodlust made for a killer combination. The two young Shoshone women seemed too good-looking to be real when Skye Fargo met them in the virgin wilderness. But they were real – real dangerous, as he soon found out. Their father was a chief looking for a vision in the Yellowstone, and looking for Fargo to cover his tail while the chief lifted his eyes to the heavens. For the sacred valley was swarming with the most bloodthirsty redskins in the West – and Fargo was in the middle of a tug-of-want between sisters who gave him no rest, and in the line of fire of Indians who gave no quarter and took no prisoners.
Cinema (According to Quinn): Once upon a time in elementary school, I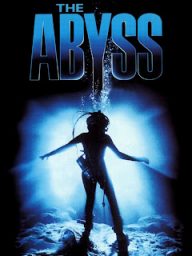 spent a weekend or two with my friend Robert at some lakeside property his family owned. And one thing we did a couple of the times we were there is watch the 1989 underwater science fiction film The Abyss. I hadn't seen the movie since then ("then" being in the 1995-1996 range), but it definitely fits the Myopia Movies timeframe–more than 10 years old and you hadn't seen it in five years, with the fact I saw it when I was 10-11 years old even more useful. So I suggested it for the podcast and we did it for this most wonderful season eight.
Cinema (Heavy Metal): Heavy Metal is the movie that we somehow managed to get into theaters in 1981, an anthology of animated stories based on some tales from the magazine and voiced by SCTV actors. It's a landmark in animation and it's a cultural artifact — a classic case of "you could never do that today." But it has its problems. Hoo boy, does it have its problems, even the most ardent fans have to admit it's not a perfect film.
Art (DMR Books): Tom Barber, legendary 1970s artist, turned seventy-five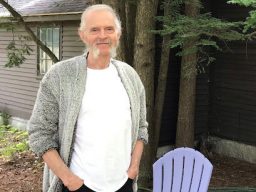 yesterday. He survived the Vietnam War, created some of the coolest covers of the 1970s and has now come roaring back with new, great covers.  Looking back, I first became aware of Tom Barber's work either for Mundy's 'Tros' books or Adrian Cole's 'Dream Lords' novels. Both series were published by Zebra Books. Zebra was the 'Lancer Books' of the '70s. They kept the REH legacy–and related authors–alive in the '70s.
Writing (Ache-Arc): On the general subject of making comics grown-up, the Journal didn't start out with that high-toned ambition when the magazine began in 1976. In terms of content, the early Journal celebrated and criticized the same topics that engaged the greater part of comics fandom: genre-work from the major publishers and old fandom-favorites like EC Comics and the Carl Barks ducks. The Journal wasn't the first fanzine to have couched its criticisms in a more intellectual tone, but Gary Groth succeeded in finding an assortment of writers who shared his waspish view of the medium.