Reading (Rawle Nyanzi): By now it is well-known that reading in the US has declined across all demographic indicators. Whether it's caused by television, the internet, video games, or boring literature classes, the drop-off in reading time is plain and obvious to see. Some even claim that we are entering a "post-literate" period where the written word is actively rejected in favor of images and sounds conveyed by electronic media.
Art (DMR Books): In the process of finding art for my new Gene Wolfe post, I noticed that the artist, Bruce Pennington, turns seventy-five years young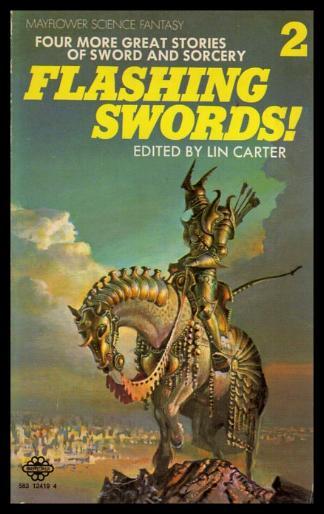 today. Bruce has been a fixture on the UK fantasy/scifi scene since the late '60s. Check the link here to see what Bruce has been up to for the last five decades.
Science Fiction Pulp (Pulpfest): The first issue of SCIENCE WONDER STORIES hit the newsstands ninety years ago, on May 3, 1929. Behind the dramatic Frank R. Paul cover were included five short stories, the beginning of a serialized novel — "The Reign of the Ray" by Fletcher Pratt and Irvin Lester — a science quiz (with the answers in the issue's stories), an essay contest, and "Science News of the Month." SCIENCE WONDER STORIES ran for twelve issues dated June 1929 through May 1930. David Lasser was managing editor and Hugo Gernsback was publisher and editor-in-chief.  Each issue had a fantastic Frank R. Paul cover.
History (Running Iron Report): On July 28, 2014, an American expat living in Sweden named Indiana Neidell (for real) launched a Youtube project
titled The Great War. Its premise was to cover the events of the First World War, matching up the centennial of that seminal conflict week by week through November 11, 2018. Other segments included technology developed during the war, concurrent events like the Mexican Revolution and vignettes on remarkable personalities.
Pulp (DMR Books): The King of the Pulps died on this date seventy years ago today. Henry James O'Brien Bedford-Jones, better-known to his millions of fans during the pulp era as "H. Bedford-Jones," passed away in his comfortable Beverly Hills home after forty years of living well off his pulp fiction.
Bedford-Jones was born in 1887 in Canada, though he spent most of his life in the U.S. Before his twenty-second birthday, he had sold his first story to one of the greatest pulps ever, Argosy. He went on to write over a million words of pulp adventure per year for decades.
Radio (Tangent Online): The New Adventures of Sherlock Holmes (1939-47) aired "The Adventure of the Dying Schoolboys" on November 9, 1946.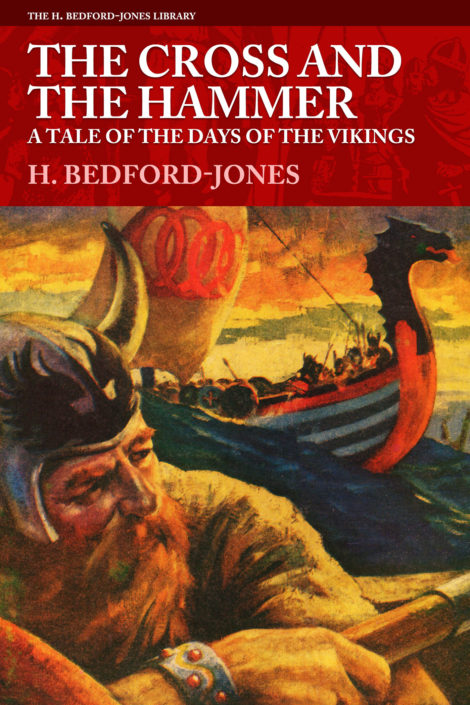 During this incarnation of Sherlock Holmes on radio (the first coming in the early 1930s and the last running to 1959), Basil Rathbone and Nigel Bruce reprised their Universal studio film roles of Sherlock Holmes and Dr. Watson for close to 220 episodes. Afraid of being typecast–and following the cancellation of further Holmes films–Rathbone wanted out of his radio role. Though the show's sponsor at the time, Petri Wines, offered him a generous bump in compensation if he would continue, Rathbone declined.
Robert E. Howard (REH Foundation): The REH Foundation Press is proud to present Post Oaks and Sand Roughs & Other Autobiographical Writings. Outside of the boxing stories, whenever Robert E. Howard used the name "Costigan" the autobiographical implications weren't far behind. This volume collects those "other" Costigan tales, including the title novel as well as the previously unpublished early draft. It also contains other items that reveal details about the people and places in Howard's life, including the "Lost Plains" stories, items from The Junto, personal essays, and more, all restored to the original text, where available.
Popular Culture (Rawle Nyanzi): I believe that all professionally produced franchises are either SJW -converged or soon will be, given enough time.
Let's run down some prominent examples:
– Star Wars, the biggest name in sci-fi, attacked its own legacy and its most loyal fans to the point where its most recent movie flopped — the first flop in the franchise's history.
Fiction (John C. Wright): From Book 1: My name is Officer Thomas Nolan, and I am a saint.Tommy Nolan lives a quiet life. He walks his beat – showing mercy to the desperate. Locking away the dangerous. Going to church, sharing dinner with his wife and son. Everyone likes Tommy, even the men he puts behind bars.
Then one day a demon shows up and he can smell it. Tommy can smell evil –real evil. Now he's New York City's only hope against a horrifying serial killer that preys on the young and defenseless.
Fiction (Elgin Bleeker): John Buchan's 1915 novel, The Thirty-Nine Steps, is one of the grand old spy adventures of yesteryear and is still a pretty great read.
Most people will know the plot thanks to Alfred Hitchcock's 1935 movie version, "The 39 Steps."
A spy with information vital to the British government is killed in Richard Hannay's apartment. The police think Hannay did it and hunt him down. The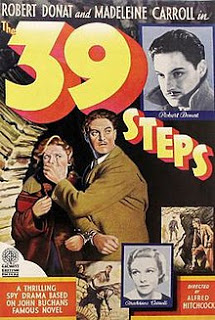 real culprits – enemy spies – think Hannay knows their secret plans, and set out to kill him.
Cartoons (Broadswords and Blasters): As a kid growing up in the 1980s I was naturally attached to cartoons. That's one of the defining characteristics of late Gen-Xers/early millenials (I've seen us referred to as a crossover generation, but isn't everyone really?). For me, those cartoons were GI Joe, He-Man and the Masters of the Universe, and Voltron.
Pulp Awards (Pulpfest): The PulpFest Organizing Committee is pleased to announce that fifteen individuals have been nominated by their peers for the 2019 Munsey Award. The honor is named after Frank A. Munsey — the man who published the first pulp magazine. This annual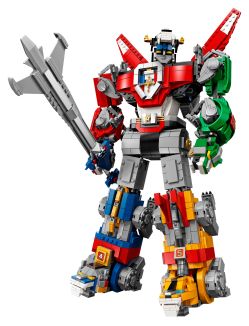 award recognizes an individual or institution that has bettered the pulp community, be it through disseminating knowledge about the pulps or through publishing or other efforts to preserve and foster interest in the pulp magazines we all love and enjoy. Congratulations to all of the nominees for this prestigious award, presented annually at PulpFest.
Comic Books (Rough Edges): Several years ago, I read the graphic novel GRAVEDIGGER: HOT WOMEN, COLD CASH, written by Christopher Mills, and enjoyed it a lot. These days, Mills is putting together an entire line of comics called Atomic Action, which takes public domain superheroes and puts them in new stories written and drawn in the classic style of the Sixties and Seventies (which means they're right in my wheelhouse). The first issue of these new comics, SPACE CRUSADERS #1, came out recently, and it's great fun.
Paperback Horror (Kirkus Reviews): If you've spent any amount of time in a used bookstore, you've undoubtedly seen the horror paperbacks section. Adorned with decades-old book spines that are predominantly black, they boast covers that are simultaneously creepy, kitschy and remarkably appealing. Those books never fail to evoke a sense of nostalgia and—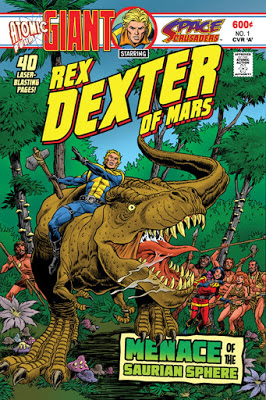 I'll admit it—appreciation.
Grady Hendrix shared that same appreciation with readers in 2017 with the publication of the Bram Stoker Award-winning love-letter to 70s and 80s horror fiction, Paperbacks From Hell.
Anime (Karavansara): I have often written in the past about the impact that the first series of Mobile Suit Gundam had on my generation and on me in particular. I think the best evidence of how much it impacted me is the fact that I am still watching the cartoons – no longer as a start-struck teenager, not as an otaku (I never was that), but with an eye to narrative structure, themes, character arcs, patterns.
Gaming (Niche Gamer): One of the hardest aspects of game development is standing out from other games of the same genre. This is further compounded when you are heavily inspired by a particular style of game. Enter Hellmut: The Badass from Hell. A twin-stick shooter like Enter the Gungeon with a style roughly based on a more light-hearted classic Doom. Comparisons to both those games quickly end once you start to play. Does Hellmut evolve from other games in the genre, or is it a mutation better off being sterile?