Fiction (DMR Books): Today would be the one hundred and fourth birthday of Donald A. Wollheim. When it comes to a debate regarding which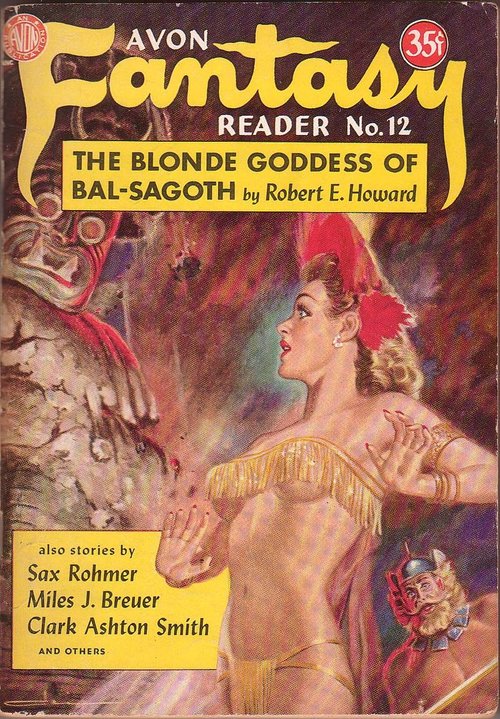 editor had the greatest overall impact on the field of science fiction, Wollheim often gets shortchanged–in my opinion–in favor of Hugo Gernsback and/or John W. Campbell. However, that neglect pales in comparison to the ignorance I've encountered when trying to discuss Wollheim's unequaled editorial legacy in the sword and sorcery genre. No other editor in the history of S&S comes close.
Fiction (John C. Wright): I fear that, as I go in publication order through the Conan canon of Robert E. Howard's Hyborian Age stories, if I continue to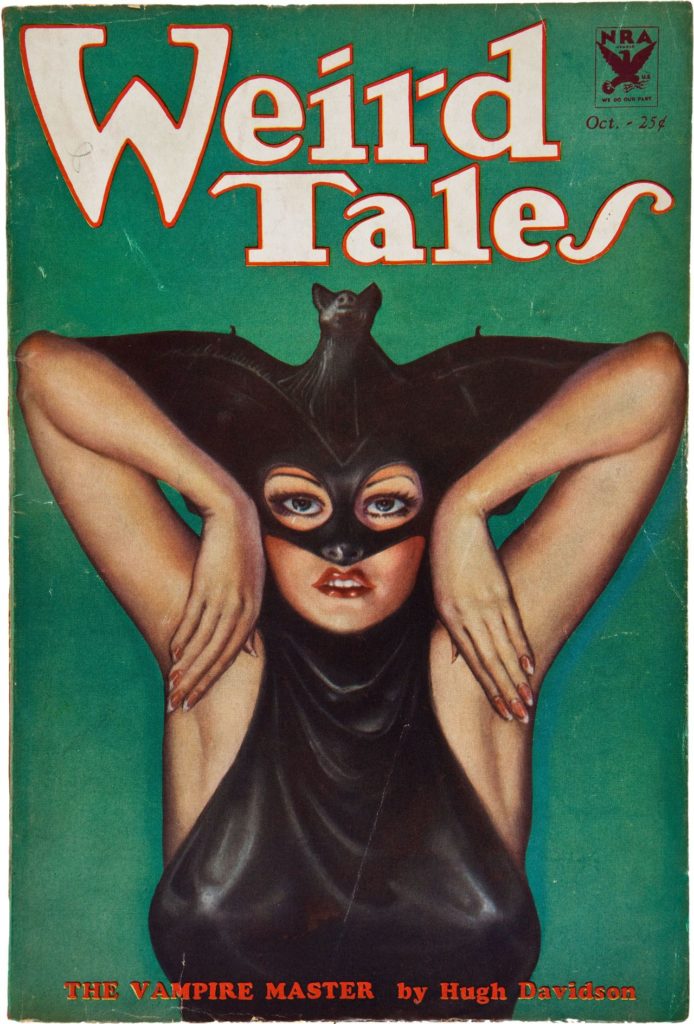 praise each tale as brilliant and original, the reader might begin to suspect that I gush over everything flowing from Howard's pen uncritically.
But, alas, Howard's writing continues to be brilliant and original, and my critical eye sees little to criticize. To be sure, there are recurring themes and tropes that repeat from tale to tale, but rather than seeming rote or unoriginal, they gather momentum and weigh, in just the same way, in comedy, if done right, a running joke gets funnier each time it is revisited.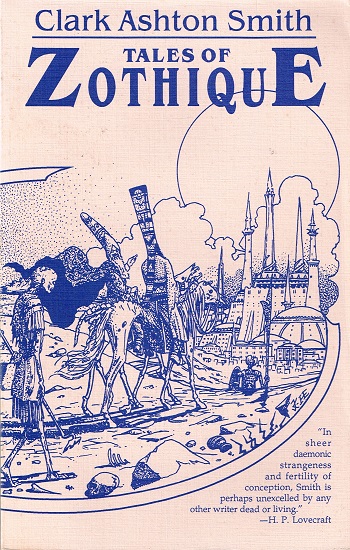 Fiction (DMR Books): Clark Ashton Smith's story, "The Black Abbot of Puthuum," appeared in the March 1936 issue of Weird Tales.  This story, part of Smith's Zothique cycle, chronicles the adventures of two soldiers in the employ of King Hoaraph of Yoros. The Zothique tales take place in Earth's far flung future; the supercontinent of Zothique is a geological patchwork made up of sections of Asia Minor, Arabia, Persia, India, east Africa and the Indonesian archipelago. A smaller continent lies across the ocean to the south, while to the west, a few small islands reside. Due to the extreme age of the planet, countless sequences of cultures and civilizations have risen and fallen over the long span of eons. Zothique is the last continent, inhabited by the last vestiges of humanity (and other races) prior to the planet's final demise. In this late, decadent era, a monarch's rule is absolute, sorcery (or something very much resembling it) holds sway and technology is reminiscent of Earth's Bronze Age.
Fiction (Waste Land and Sky): This Halloween season I am going to try something a little different. I will be creating a series of posts centered on one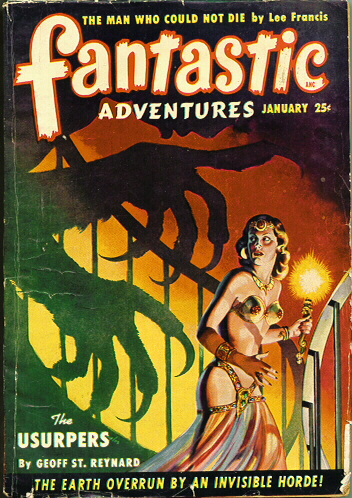 small short story collection I acquired. The book is The 27th Pan Book of Horror Stories first published in 1986.

For thirty years, from 1959 to 1989, Pan books put yearly collections of horror stories based on the best of the year. There were 30 volumes, originally edited by Herbert Van Thal before his death in 1983. Clarence Paget edited the last six volumes before the series finally ended, coinciding with the the ultimate death of short stories in the western world by '80s end.
History (Blog That Time Forgot): Men went to Gododdin, laughter-inciting,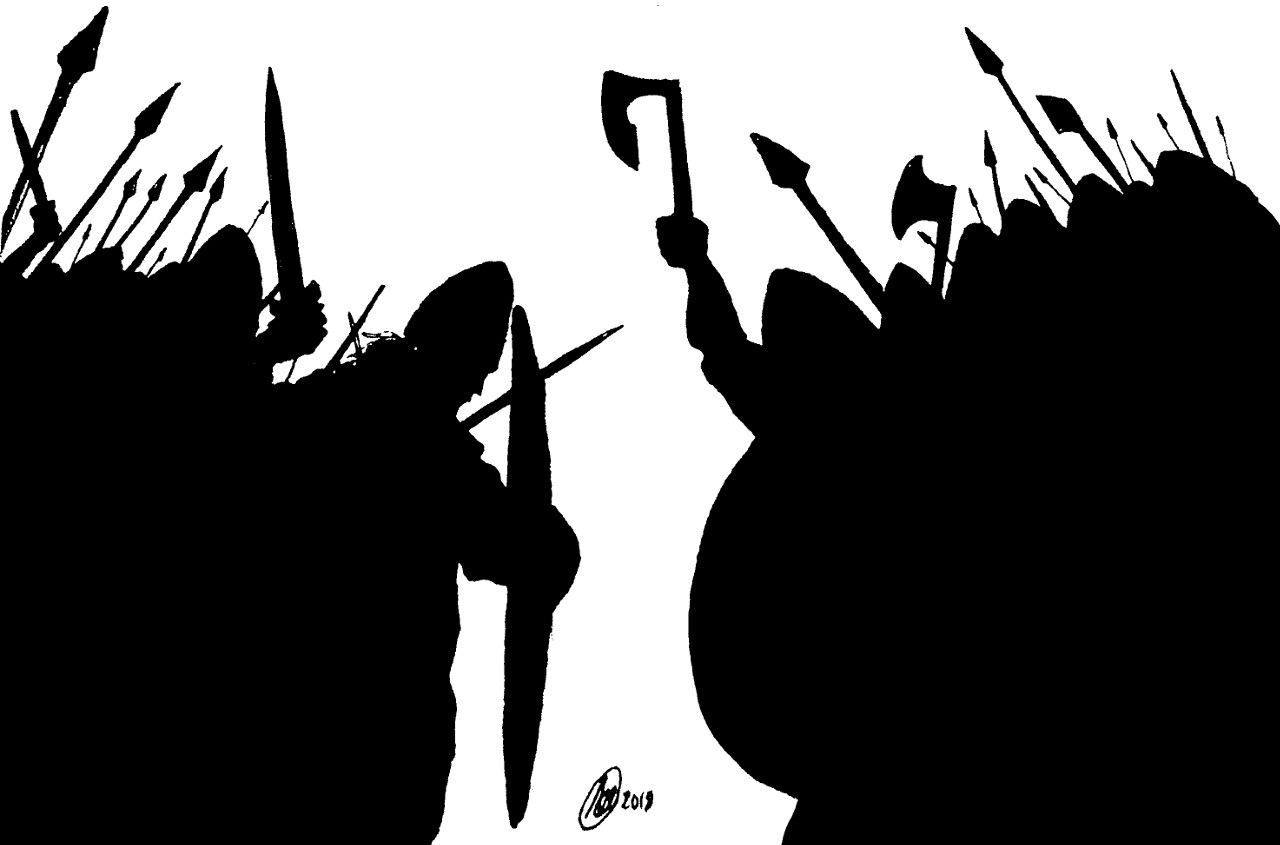 Bitter in battle, with blades set for war.
Brief the year they were at peace.
The son of Bodgad, by the deeds of his hand
     did slaughter.
Though they went to churches to do penance,
The young, the old, the lowly, the strong,
True is the tale, death oer'took them.
Men went to Gododdin, with eager laughter,
Attacking in an army, cruel in battle,
Fiction (Bush Sff): You might argue that Roger Zelazny's brand of fantasy is plenty infected by modernism, as some would put it. You might also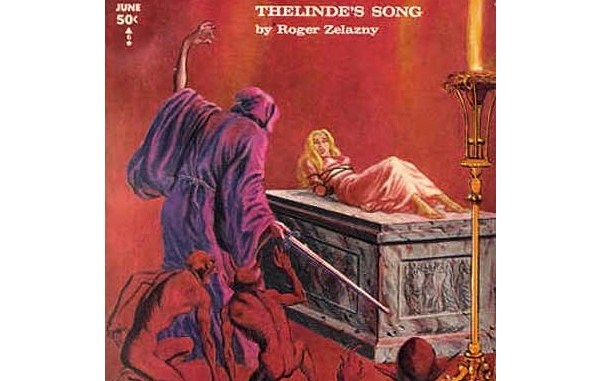 argue that he was doing some hard drugs when he wrote it. But it's not the apple that fell from the Tolkien tree of Fantasy.
Earlier this year I revisited Zelazny for a foray into one of his less-known works – Dilvish, the Damned. When I get some more time to read and knock a few more books out of the queue, I really need to pick up the sequel. Dilvish is a great palette cleanser, like those little pieces of pickled ginger (it's called gari) you're supposed to eat between sushis.
Fiction (Everyday Should be Tuesday): I finally settled on a Hallowread for this October.  I will be rereading and posting on Dracula.  I will probably also do a post on the 1931 movie.  But I don't plan on doing as many posts as I did for, say, Frankenstein two years ago.  Although, hey, maybe this is my chance to finally write a post on the Blade movies.
In the meantime, though, I have been reading the Del Rey collection of Robert E. Howard's Solomon Kane stories.  They make for a pretty good Hallowread.  A few were included in the horror collection I covered last October, after all, and every story I've read so far includes some spooky elements.
Cinema (The Wertzone): Although not confirmed, there are indications that Amazon Studios have passed on Ryan Condal's proposed Conan the Barbarian TV series and the project is now out to tender for another network to pick up. Back in March Amazon had announced that Ryan Condal (executive producer of the well-received dystopian drama Colony) had been drafted in to develop a TV version of Robert E. Howard's titular hero. 
Cinema (The Dark Herald): The mid 1970s saw a minor revival of studio driven horror. The Howling.  The Hunger.  Rosemary's Baby and so on.  Everything was always hopeless for the protagonists and the ending was always bleak.  The characters were unlikable and doomed from the start. The production value was there but these films took themselves a little too seriously.
1980s horror films did not.

They were their own thing.  Pretty much a genre unto themselves.  It wasn't just big hair, head bands and tight jeans.   There were laughs as well as scares. The big thing is that there was Gen-X flavor to them.  The heroes may have been faced with an utterly hopeless situation but they always took whatever they could find…and fought back.
Fiction (Quidplura): Two weeks ago, a footnote jumped out at me like a desperate spark from a dwindling fire. A scholar had ignored what was, to me,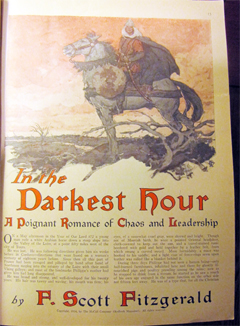 a marvel, rushing past it with such haste that he obviously couldn't dream that I'd want to know more. For eleven years I've used this blog to root out medievalism in weird corners of American life—but it had never occurred to me that F. Scott Fitzgerald, of all people, was, for a while, obsessed with writing  fiction set in medieval Europe.
Gaming (Walker's Retreat): It's been a few weeks since Battle For Azeroth launched for World of Warcraft. Already we've got problems, but first let me talk about the good stuff.
The art team nailed it, again.
Cinematics are fantastic.
The music is just as good.
The narratives are satisfactory, and often full of shout-outs to more famous examples of the genres presented.
The new hubs are different, distinct, and yet quite functional; you're not going to keep your Hearthstone bound to a location other than one of them (unless you're a Mage).
Fiction (Pulprev): When one thinks of horror in the pulp age, the figure of H P Lovecraft inevitably comes to mind. A doyen in the then-emerging field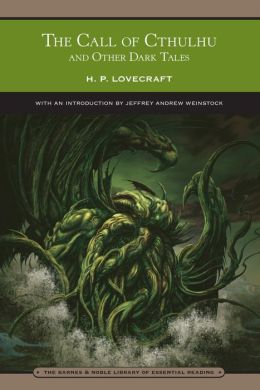 of weird fiction, he conceived of many modern horror tropes, and through his prodigious works brought to life the genre of cosmic horror. But another pulp giant also contributed immensely to the horror and weird fiction: Robert E Howard.
Gaming (Table Top Gaming News): I am taking it easy this weekend. No scheduled games. No places I have to be. Just chillin' in my den. I've got nachos. I've got miniatures to assemble. I've got Code Red Dew. I've got everything I need to just have a nice, relaxing weekend. Might pull out some spoopy movies, too.
But I know that you are here for the reviews. So let's not keep you waiting.  Today we have: Lovelace & Babbage, Cryptix, Macgyver: The Escape Room Game, Drink, Dice Sumoners, and Paper Tales.