Popular Culture (Men of Violence): Historical fiction special! Vikings! Roman soldiers! Pirates! Swash-buckling soldiers of fortune!68 pages, all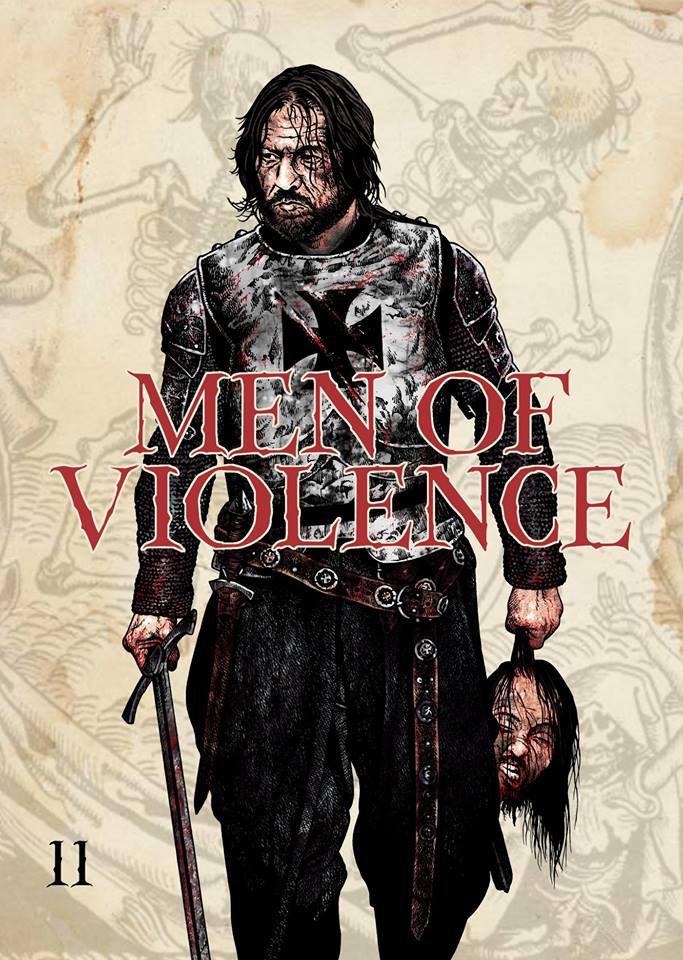 colour, packed with reproductions of rare and unusual paperbacks.Articles, reviews, interviews and features on Casca, Gardner Fox, Henry Treece, Talbot Mundy, Rosemary Sutcliff, Rafael Sabatini and forgotten cover artists.
Fiction (DMR Books): Awhile back, Dave Ritzlin here at the DMR blog asked me to recommend some good Celtic fantasy fiction. Today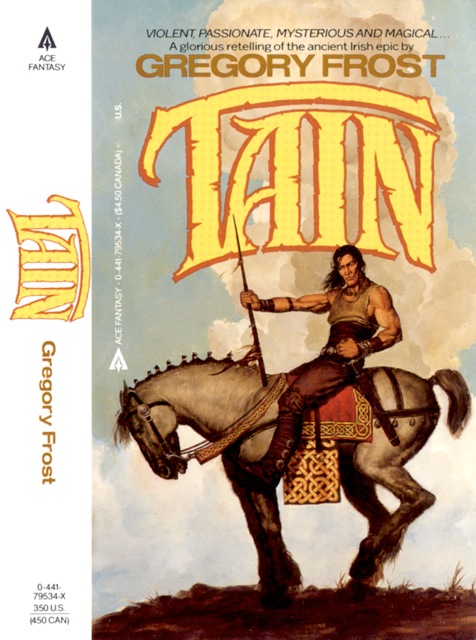 being Celtic New Year's Day, it seemed appropriate to start off the New Year with a list of quality Celtic fiction.
To be honest, I can't say that I like the vast majority of the fantasy which has been marketed or labeled as "Celtic." As the late, great Steve Tompkins noted long, long ago, "cheapjack Celticism" has reigned o'er the land of Celtic fantasy since at least the 1980s. Languid, matriarchal tree-huggery tends to be the order of the day in most "Celtic" fiction, with the authors in question either being pig-ignorant of Celtic history and culture or cherry-picking to suit their (boring) take on the subject. 
Fiction (DMR Books): Don Wollheim died on November 2, 1990, leaving behind him a sword and sorcery legacy that has never been matched. In
the rarefied Valhalla of S&S editors/publishers, Wollheim sits enthroned at the high table. He debuted or "broke out"–as in, "their first big splash in the paperback market"–more enduring and important characters in the S&S
pantheon than any other editor/publisher. It is as simple as that.
Anime (Walker's Retreat): Any Space Opera taking queues from Japan will not fail to acknowledge the Macross franchise. Starting in 1982 with Super Dimension Fortress Macross (which many of you known as the most popular part of Robotech), this is the #2 Real Robot franchise in Japan and has been since its debut (following the king that is Gundam). The consistent presence music as a power unto itself, the love triangles that drive the relationships, and their combination in the form of music that has now had inter-generational influence in anison and J-pop (and brought about the rise of Living Goddess Yoko Kanno).
Lovecraft and Gaming (Yog-Sothoth.com): My latest scrape of the internet reveals that Hideous Creatures: A Bestiary of the Cthulhu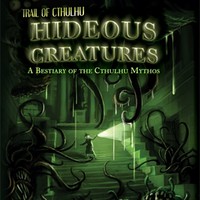 Mythos for Trail of Cthulhuhas been released. Kind of. Hideous Creatures… is officially on pre-order at Pelgrane's web site, but an article comment reveals that you'll receive the PDF as soon as you place the pre-order for the print edition. – That means it's out. – The content is there for you to purchase and peruse now; the fact it's digital bits rather than the 352 page hardback doesn't alter the content (just the way it may be consumed). If you're after a new bestiary of Cthulhoid creatures then have a look at Hideous Creatures… Pelgrane promises you something a little different.
Books (Atomic Junk Shop): Your Favorite Book Cover:
Oh my God that is an awful question for someone like me. I can't decide. It really depends on the genre and the artist and what kind of mood I'm in that day. The best I can do is narrow it down to a few favorite artists. I think the artist that perfectly captured the spirit of the story more than anyone else is Gino d'Achille with his covers for the Edgar Rice Burroughs Mars books.
Fiction (Frontier Partisans): I was in the mood for some fun, for a read that strums the right chords but isn't related to a project or anything that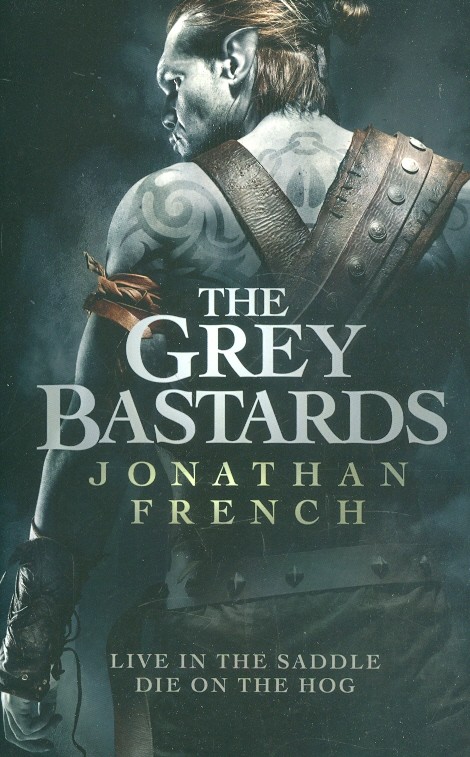 feels like work. That can be a problem for me. I tend to put way too much weight on my choices of fiction. Pondering this in preparation for Running Iron Report podcasts, I realized that I kind of expect a novel to rock my world, always seeking that visceral hit that I got when I was young and a novel would go to my head like strong wine. Chasing the high and most often finding myself dissatisfied.
It's why I read very little fiction these days. I really don't read just for funanymore. And that's just stupid. I needed to get out of my own way and simply enjoy a yarn.
Over the weekend, I kept running across an author named Jonathan French and a book titled The Grey Bastards.
Comic Books (Paint Monk): Robert E. Howard is best known, and deservedly so, for Conan of Cimmeria, but he was a prolific author who wrote in several genres. While he arguably created the sword and sorcery tale, he also hammered out a staggering amount of pulp fiction, including westerns, boxing stories, detective yarns, and horror tales.
One of his best horror works was "Out of the Deep", posthumously published in Magazine of Horror #18in their November 1967 issue.
Fiction (Tellers of Weird Tales): Before Spider-Man and Superman, before Marvel and DC, even before comic books, there was the word superhero. (1) My hypothesis is that the word and the concept originated in the 1890s, give or take a decade, just as so much of our popular culture originated at that time. In order to test my hypothesis, I have used an online search engine/database/index of newspapers dating to the nineteenth century. I can't say that the newspaper articles I have found were actually the earliest occurrences in print of the following words. Even if they're not, my guess is that they're close, as ideas, concepts, and memes seem to arise at a certain time, often in a certain place, and in a certain society or culture.
Cinema (Sacnoth's Scriptorium): John Boorman's Lord of the Rings
In 1970, The Lord of the Rings was everywhere, its eco-friendly escapism dovetailing neatly with the communal mindset of the post-Woodstock era. A film was inevitable, and rights-holder United Artists turned to John Boorman, a British director with a passion for Arthurian fantasy and – more importantly – a moderate hit under his belt in Point Blank. Joining forces with the young screenwriter Rospo Pallenberg, Boorman turned out a script that covers all three books, runs to 178 pages and is, without question, one of the weirdest documents in existence.
Comic Books (Pulp Archivist): In 1947's Writer's Digest, Stan Lee, then editor of Timely Comics, writes in his "There's Money in Comics":
One point which I can't stress too strongly is: DON'T WRITE DOWN TO YOUR READERS! It is common knowledge that a large portion of comic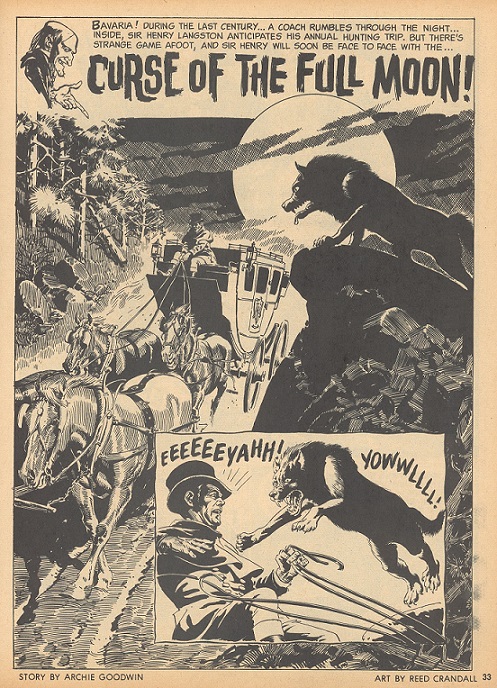 magazine readers are adults, and the rest of the readers who may be kids are generally pretty sharp characters.
Comic Books (Paint Monk): Few comics had the impact on me that Creepy did. The first issue I got my hands on was issue 4 of the magazine, dated August of 1965. I hadn't even been born yet when this issue dropped, but I happened upon it at a flea market we used to visit when I was a kid and remember vividly seeing that Frank Frazetta cover for the first time.
Gaming (Niche Gamer): Publisher Skybound Games has announced they've cancelled the planned physical release of Hollow Knight.
The August-announced retail version of the game is now longer happening. Here's a statement from Skybound:
"We are saddened to share that we'll no longer be working with Team Cherry to bring Hollow Knight to new platforms. We absolutely love the game and wish Team Cherry continued success. We look forward to seeing what's next for them."
Here's a rundown on the game:
Popular Culture (Kairos): Author JD Cowan offers a grim prognosis on the fate of pop culture based on Hollywood's manifest inability to connect with its audience.
The Predator is a shallow, spiritually dead movie of stolen imagination and rehashed ideas with a message that could only have been thought up by someone too pathetic to grow up beyond adolescence. And it was written by someone who was there when the original film was being made. And not a talentless man, either. He wrote the original two (and best) Lethal Weapon films as well as Kiss Kiss Bang Bang. He knows action and how to give the audience what they want.