Fiction (Weekly Standard): In 1975, Christopher Tolkien left his fellowship at New College, Oxford, to edit his late father's massive legendarium.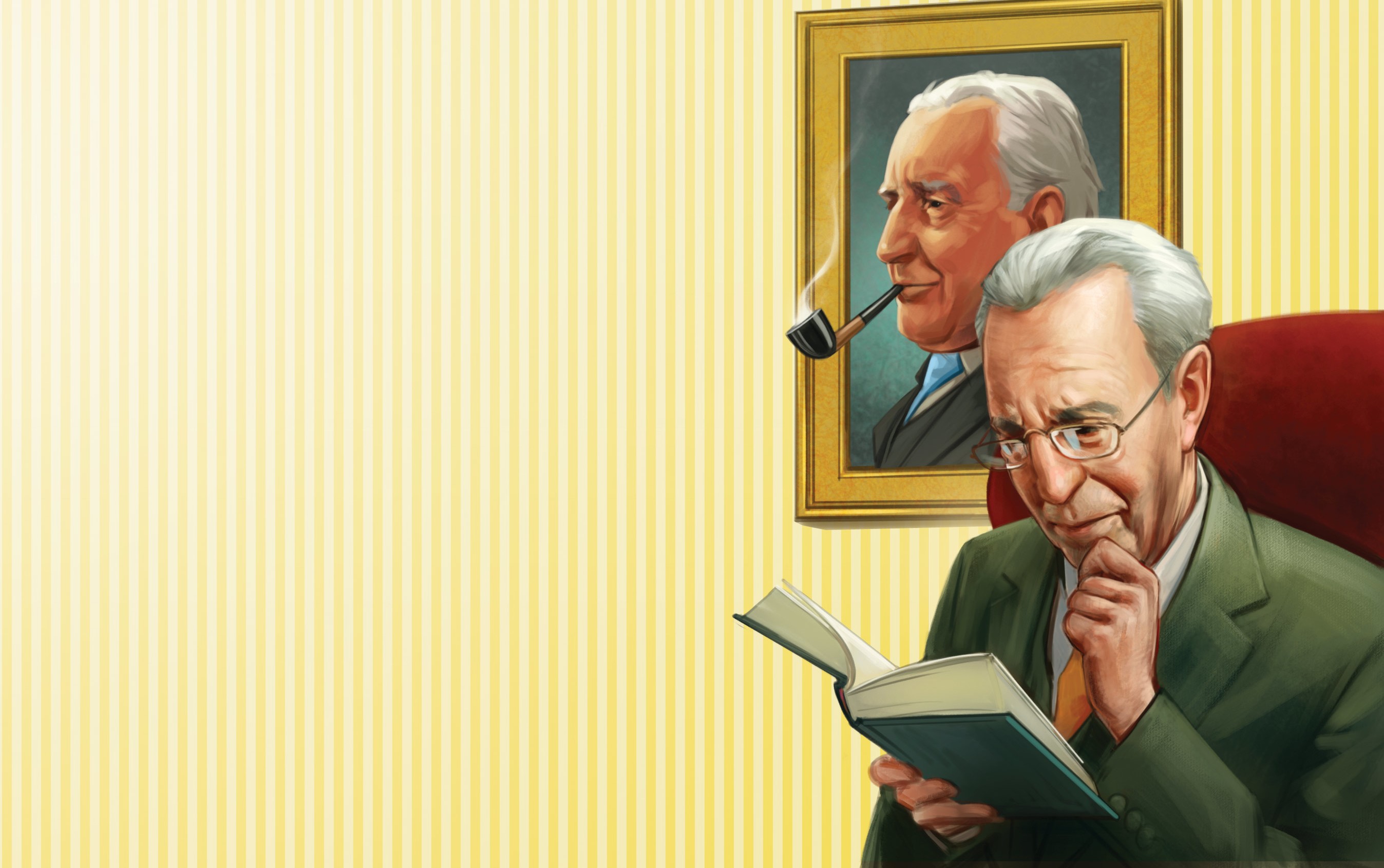 The prospect was daunting. The 50-year-old medievalist found himself confronted with 70 boxes of unpublished work. Thousands of pages of notes and fragments and poems, some dating back more than six decades, were stuffed haphazardly into the boxes. Handwritten texts were hurriedly scrawled in pencil and annotated with a jumble of notes and corrections. One early story was drafted in a high school exercise book.
Film (Forbes): With less than two days left to go on Kickstarter, The Dreams in Gary's Basement: A Documentary on Gary Gygax has more than tripled its original funding goal and recruited role-playing game royalty to the production.
The documentary film about Dungeons & Dragons co-creator Gary Gygax launched a crowdfunding campaign on October 16 with a fundraising goal of $25,000.
Fiction (DMR Books): On this day of thankfulness, I feel obligated to express my debt of gratitude toward an iconic literary creation and the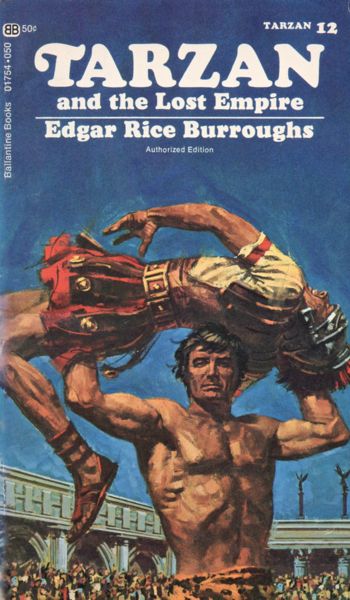 author who gave him to me and the world. That icon is Tarzan and his creator was Edgar Rice Burroughs. By Farmerian/Wold Newtonian reckoning, Tarzan was born on this date in West Africa in 1888. The coincidence of Lord Greystoke's one hundred and fortieth birthday and Thanksgiving 2018 was too much to pass up. Respects must be paid.
Military History (Black Gate); What if I told you that the Highland army at Culloden in 1746 wasn't really a "Highland" Army?
What if I also told you that apart from a few front-ranking testosterone-poisoned sword and targe men, it fought like any other 18th century European army and that at least half the men looked like regular soldiers draped in tartan tat — sashes, tartan trews, a better quality version of the kind of stuff tourists still pick up in Edinburgh's gift shops — to show which side they were on?
Yes, I've been reading Jenn Scott's new Better is the Proud Plaid: The Clothing, Weapons and Accoutrements of the Jacobites in the '45.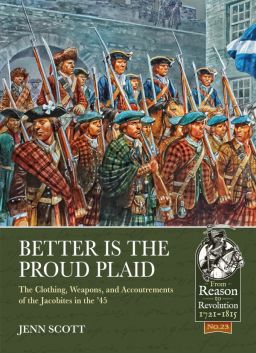 (UK, US)
Fiction (Jon Mollison): The modern day monster genre suffers from a dearth of creativity that leaves most stories feeling like a scene from "The Monster Squad".  Vampires?  Garlic.  Werewolf?  Silver.  Blue haired land whale?  Crime statistics and logic.  Or they feature protagonists who feel flatly perfect and impregnable.  Or they take place on the streets of another bland city on another bland night.
Fiction (DMR Books): I am a huge fan of the 'dying earth' subgenre as personified by such writers as Jack Vance and Clark Ashton Smith (and to a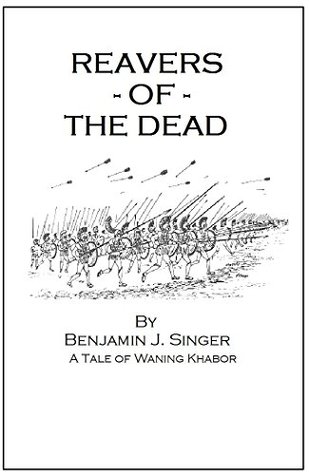 lesser degree, the Barsoom series of E.R. Burroughs). Both Smith and Vance created worlds that were on the verge of a final collapse; technology has reverted to that of the ancient Bronze Age, the operating system of the universe has shifted from laws of causation to magic, societies are highly decadent and the sun is a swollen, red orb. "The Reavers of the Dead" is a story that was slated to appear in a defunct anthology entitled Tales from the Red Earth! Judging from that title, it is a safe assumption that the collection was a tribute to Vance's Dying Earth and Smith's Zothique cycle. Singer's story certainly succeeds in this regard. Lorn is part of a contingent of fighting men who have crossed the depleted continent of Khabor, sacking the
remnants of once great cities under a black banner.
Fiction (Every day Should be Tuesday): No, Robert Jordan Would Not Have Pulled a George R.R. Martin Had He Lived
By pull l a George R.R. Martin," I mean let his series drag on infinitum while he worked on other stuff.  This post springs from a Twitter debate with Kevin Xu, who put forward that scurrilous proposition.  This aggression will not stand, man.  I refuted it at the time, but some things deserve to be said at more than 280 characters at a time.
Gaming (Brian Niemeier): White Wolf, publishers of Vampire: The Masquerade–a tabletop role-playing game that gained massive popularity in the 90s–has succumbed to a politically correct outrage mob.
Sales and printing of the V5 Camarilla and Anarch books will be temporarily suspended. The section on Chechnya will be removed in both the print and PDF versions of the Camarilla book. We anticipate that this will require about three weeks. This means shipping will be delayed; if you have pre-ordered a copy of Camarilla or Anarchs, further information will follow via e-mail.
History (Frontier Partisans): There is much to like about Outlaw/King, Netflix's telling of the rebellion of Robert the Bruce, King of Scots. In a very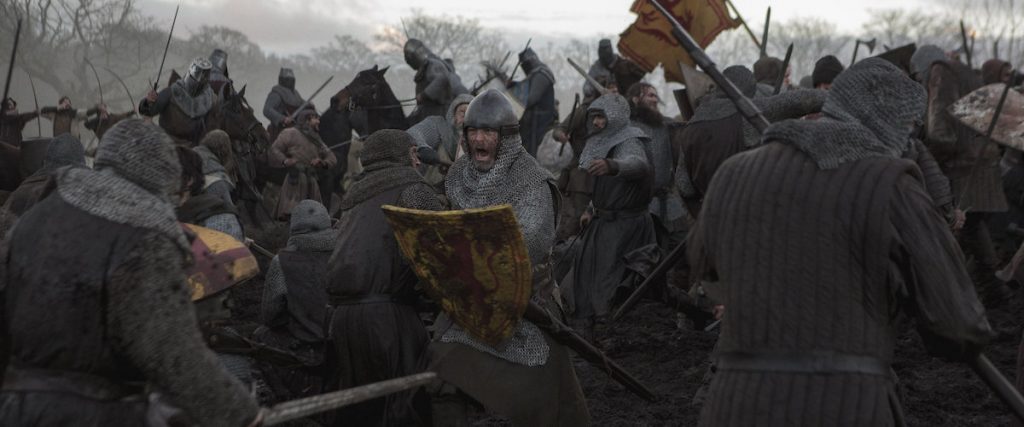 real sense, this tale is a prequel to North American frontier history, for the contested Scots/English borderlands bred the people who, 400 years on, would form the cutting edge of the 18th Century frontier. As HP over at Hillbilly Highways points out:
The history of the Scots-English border region is the history of hillbillies.
The film offers a brutal and breathtaking depiction of medieval warfare, better than anything else I've seen.
Fiction (John C. Wright): MAKING SPACE OPERA GREAT AGAIN!
Have you been disappointed by the drab, dull, and unimpressive way most space sagas, franchises, and the beloved epics of childhood have been treated in recent times?
Writers of space adventure stories, if they dare write the kind of old-school, honest, rousing, tale of action, intrigue, and interstellar deeds of derring-do we all enjoy, when men were men and women were space princesses, are ignored by modern publishers, scorned by the press, shunned by the long established science fiction awards.
Space opera is the genre where at least one planet is blown into asteroids before the end of Act One. Such tales are peopled by dashing star-captains, villains space pirates, lovely princesses, cunning secret agents, roaring monsters, ancient ruins on accursed planets, dying worlds, exploding suns, and dazzling visions of grandeur.
Fiction (Playernone): While these stories are marked as based on the Cthulhu mythos created by H.P. Lovecraft, they aren't necessarily Lovecraftian in style and as such, I don't think Howard was even able writing in the archaic hallmark style of his lanky penpal. Or even if he would have been capable of imitating the style, he probably wasn't interested in doing so.
Never the less, the bizarre horrors his contemporary colleague created did interest him enough to write stories that were thematically similar to what Lovecraft did. And so he ended up leaving his own mark to this brand of cosmic horror.
Gaming (Playing at the World):
Dungeons & Dragons grew out of a tradition of miniature wargaming, and distributors of figurines were among the first companies to supply D&D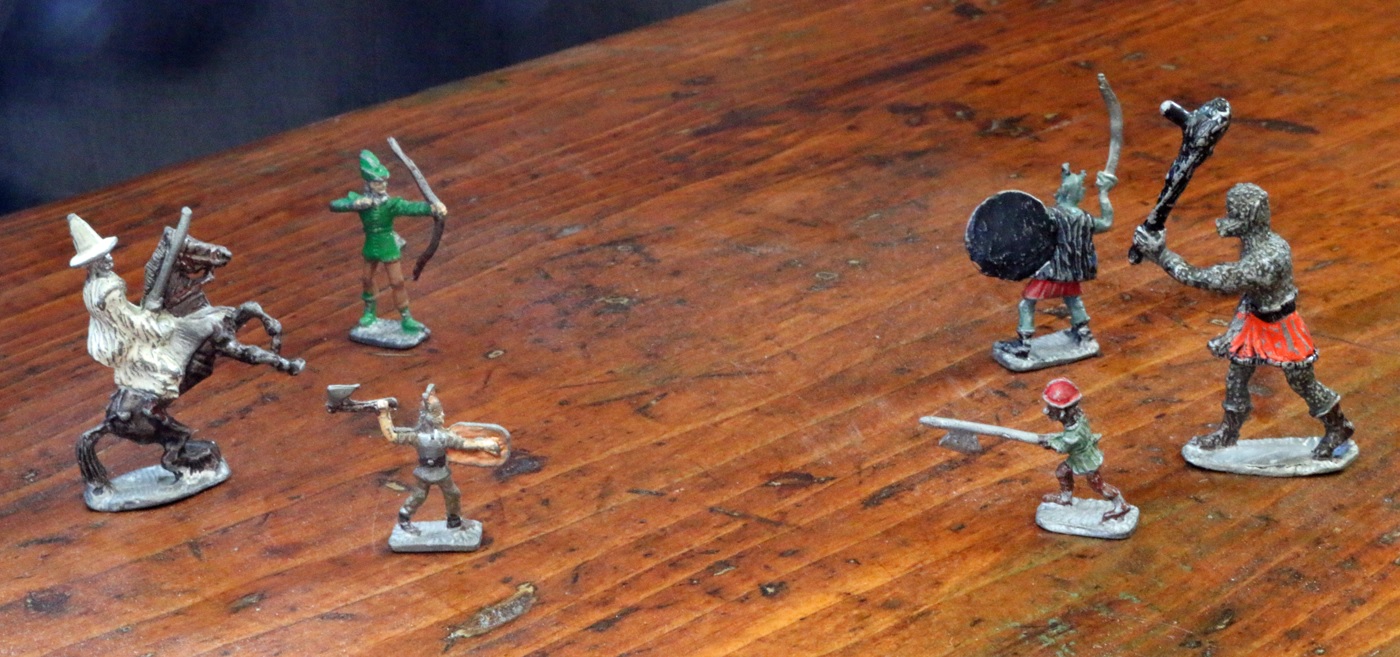 to hobby shops. Although the D&D rules downplayed the necessity of using minis, they do tout their value in adding "real spectacle" to the game through "the eye-appeal of the varied and brightly painted miniature figures." Miniatures were to early D&D what graphics became for computer games. Supplying miniatures suitable for fantasy RPGs ultimately grew into a substantial industry of its own, but at the humble beginning, the first miniatures that TSR sold along with D&D were made by the father of American miniature wargaming: Jack Scruby. Above are examples of some of these early Scruby miniatures arrayed for combat.
Gaming (Table Top Gaming News): I could sit here and post a Black Friday Sale post every half-hour and still be at it for days, it seems. So, instead, I'm bundling all the ones I'm coming across together here for you. Peruse at your leisure.