Fandom (Wasteland & Sky): Gernsback once again laid the groundwork for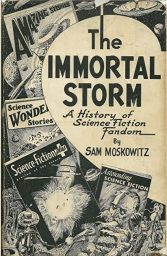 his own destruction, all because he misunderstood the people he was trying to connect with. But this is only the beginning. There is still much, much more to be done. The announcement of the SF: was made in the 1934 May issue of Wonder Stories. The soaring rocket emblem was even featured on the cover.
Paleontology (Arstechnica): The tree based on these sequences indicate

that the last fox species branched off from the rest of the canids about 7 million years ago. The next branch, occurring about 6 million years ago, produced a branch that leads to the dire wolf. Everything else, including jackals, African wild dogs, various wolf species, and the coyote, were all on a separate branch of the lineage and are far more closely related to each other than to the dire wolf.
RPG (Grognardia): I don't think I'd ever heard of Outdoor Survival prior to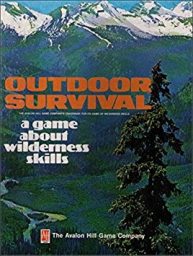 2007. That's the year when I first started looking seriously into the history of Dungeons & Dragons, with a special focus on the original 1974 version of the game.
Games (Table Top Gaming News): Allan Quatermain, adventurer, explorer,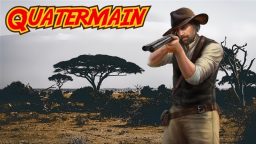 and your guide to the world of Quatermain, a new deck-building adventure game that's up on Kickstarter now. From the campaign: A Deck-building Adventure Game for 2-4 Players | Ages 14+ | 60-75 Minutes. Travel back in time to the late 1800's and unexplored Africa. Since he first appeared in King Solomon's Mines, Allan Quatermain has had dozens of adventures, interacting with mysterious lost tribes, and making many memorable allies along the way.
Cinema (Arkhaven Comics): Children of Blood and Bone is a fantasy story set in West Africa.  Upfront, I've never read the book. Truth be told, it looks like flavor of the month YA garbage to me but I thought the same thing about Six of Crows and I couldn't have been more wrong there.  Maybe it's great, who knows? Because I don't.
D&D (Hack & Slash): Moving parts of 5th Edition Dungeons & Dragons are designed for heroic fantasy gaming. Mid-level characters are mighty heroes, slayers of dragons, and ready to take on any danger. Their resilience makes them brave, dangerous and deadly threats, with the resources to overcome any obstacle. Usually these are planned adventure arcs. Here's a bad guy. Here's his evil forces. Here's a variety of deadly environments, ripe for heroic activity.
Robert E. Howard (Goodman Games): So where to start? Conan is of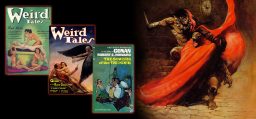 course synonymous with Howard, and with sword-and-sorcery itself. And anyone generally interested in reading Howard for the first time, is probably more than likely thinking of giving his Conan stories a try. The first that I always recommend to beginners is The Hour of the Dragon (also published as Conan the Conqueror) the one and only Conan novel from Howard himself.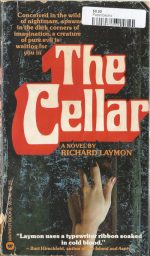 Horror (M Porcius): I didn't know anything about Laymon, and to avoid spoilers (I can dish out the spoilers, but I can't take them!) I didn't look up any discussions of his work or reviews of The Cellar online before reading the novel's 250 pages.  Those pages go by pretty quickly, the font being on the large side and there being plenty of blank space between most of the twenty-six chapters, which are preceded by a prologue and followed by an epilogue.
Sword & Sorcery (DMR Books): Let me set the scene here. 1928 saw the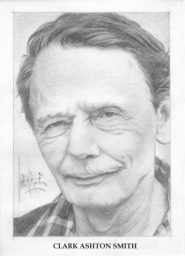 publication of the Solomon Kane yarn, "Red Shadows" in Weird Tales. Some argue this was the first S&S tale. Two more SK tales appeared in 1929, followed by the Kull yarns, "The Shadow Kingdom" and "The Mirrors of Tuzun Thune". Both Kull stories are considered purebred S&S, with "The Shadow Kingdom" being widely lauded as the first 'true' S&S tale ever written. Clark Ashton Smith wrote "The Tale of Satampra Zeiros" in 1929.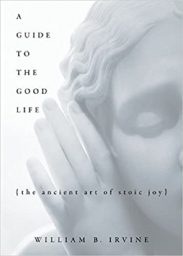 Philosophy (https://jamesreasoner.blogspot.com/2022/01/a-guide-to-good-life-ancient-art-of.html): For the last several years, I've had a growing interest in Stoic philosophy (upper-case S, by the way; the generally accepted definition of "stoic" isn't really what Stoic philosophy is about). Like a lot of writers, I battle off-and-on with depression and anxiety, and from what I'd read about the Stoics, they seemed to have some ideas that might prove helpful in dealing with such problems.
Fiction (Crime Reads): People think they have the lowdown on the down-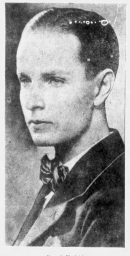 low life of mid-century American writer Cornell George Hopley Woolrich (1903-1968)—author, primarily during the Thirties and Forties, of over a dozen crime novels, including his celebrated series of "Black" mysteries (The Bride Wore Black, The Black Curtain, Black Alibi, The Black Angel, The Black Path of Fear and Rendezvous in Black) and more than two hundred pieces of short crime fiction.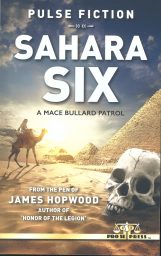 Review (Pulp Fiction Reviews): Adventure tales of the French Foreign Legion were a staple of the classic pulp magazine titles. These were hardy stories of brave men who for whatever reasons were societies' cast-offs and banded together under the French flag. It was a brotherhood where loyalty was demanded and survival never guaranteed.
REH and HPL (Don Herron): "You recently said — in your Rediscovered: ERB in the Papers, Too post on December 20 — 'Too bad figures such as H. P. Lovecraft or Robert E. Howard never got in on the newsprint.'"
Now, in my defense, in context I thought it was clear enough that I was talking about writers such as Hammett who had tons of his Op yarns reprinted in paper after paper all over the world — or authors such as Edgar Rice Burroughs or Louis Tracy who got entire novels recycled for the entertainment of the newspaper reading public.
T.V. (Deadline Hollywood): Justified: City Primeval has been greenlighted at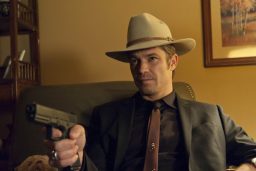 FX, with Timothy Olyphant reprising his role as U.S. Marshal Raylan Givens for the limited series.
Seven years on from the end of FX's Justified, Sony Pictures Television and FX Productions are producing their latest Elmore Leonard adaptation, based on the author's novel City Primeval: High Noon In Detroit. The development was teased early last year, at which point Deadline revealed Fargo Season 4 star Olyphant was in talks to return.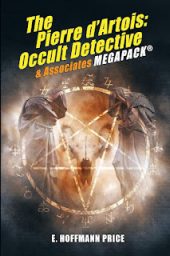 Pulp (Bloody Spicy Books): "The Evil Flame" by Justin (Hugh B. Cave) Case — Cave is mostly known these days from his stand-alone horror work and his "Weird Tales," uh, tales. From Robert Weinberg and Stefan R. Dziemianowicz's "Hard-Boiled: 23 Great Stories from Dime Detective Magazine" I discovered his wonderful Peter Kane mysteries which have been collected a couple of times.