Fantasy (Ken Lizzi): I've written about Roger Zelazny before in my sporadic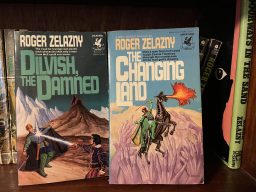 Appendix N series of posts. My recent reading of the entirety of the Dilvish the Damned sequence of tales requires that I add this supplemental. Because Dilvish is worthy of the effort.
Now, the culmination of Dilvish's saga (The Changing Land, 1981) postdates Appendix N, but I'm going to include it in my comments for the sake of completion.
Art (Wasteland & Sky): How high can you go; how low can you go? Well, it's a matter of perspective, even though our perspective is skewed these days. It would be better to wonder what being stuck in the middle feels like. Building off last week's subject, I wanted to talk a bit about the dichotomy between Low Art and High Art, what the terms represent, and both are essential for thriving artistic scenes.
Generations (Kairos): The pervasive sense of having been mugged by reality is a defining feature of Generation Y. As the last generation with personal memories of the pre-9/11 world, Ys have entered middle age with deep existential confusion over their role in society. Was "gorge on snack food, Nintendo, and Saturday morning cartoons; wander alone into the wilderness, and die" their whole life story?
Tolkien (Notion Club Papers): The Nature of Middle Earth by JRR Tolkien; edited by Carl F Hostetter. HarperCollins: London, 2021. This book is significant as being the first collection of mostly-unpublished JRR Tolkien writings to emerge since the death of his son Christopher; being edited by Carl Hostetter. It is a book that serious Tolkien readers will want to own and use; because it is something like a cross between The History of Middle Earth Volume XII and an addition to Unfinished Tales.
D&D (Goodman Games): Aside from Dungeons & Dragons itself, the first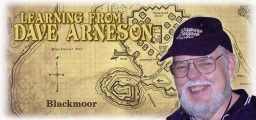 work I ever owned with Dave Arneson's name on its cover was Supplement II: Blackmoor. As I mentioned in my previous essay, I acquired a copy of Blackmoor in 1986 and read it with great interest. From the foreword to OD&D, I had gleaned that Arneson's home campaign setting was called Blackmoor – a name shared by a locale within Gary Gygax's World of Greyhawk setting – so it was my hope that Supplement II would provide me with some details of what that setting was like, at least in broad terms.
RPG (R'lyeh Reviews): It has been almost a decade since the previous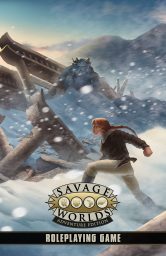 edition of Savage Worlds was published, but following a successful Kickstarter campaign, Pinnacle Entertainment Group released an updated version, Savage Worlds Adventure Edition, or 'SWADE' in 2019. Originally published in 2003 and derived from Deadlands: the Great Rail Wars, the simplified skirmish rules for use with Deadlands, what Savage Worlds is, is a generic roleplaying game which promises to be 'Fast! Furious! Fun!'.
Science Fiction (Fantasy Literature): A full 35 years earlier, sci-fi's second-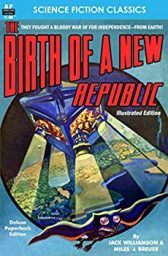 named Grand Master, Jack Williamson, in collaboration with Dr. Miles J. Breuer, had come out with a novel entitled The Birth of a New Republic that dealt with a similar subject … a novel that Heinlein was supposedly not only fond of, but influenced by, as well. And a recent perusal has revealed to this reader what a wonderful piece of Radium Age science fiction this earlier book is.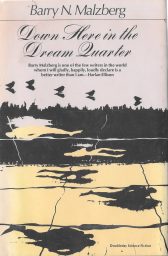 Science Fiction (M Porcius): In 2017 I purchased a worn out library copy of Barry N. Malzberg's 1976 hardcover collection Down Here in the Dream Quarter and wrote three blog posts about the first 120 or so pages of the book.  Now, four years later, comes the fourth and final post about this approximately 200-page volume!  "Halleluiah, the wait is over!" cries my public!
Fiction (Paperback Warrior): Steve Fisher (1912-1980) was a prolific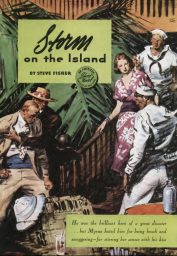 American author and screenwriter. Fisher cut his teeth on the early pulp magazines before transitioning into full-length novels and screenplays. I've enjoyed his short stories and was happy to discover another of his literary works on Archive.org. The novella is called "Storm on the Island" and it was published in the July, 1938 issue of The American Magazine.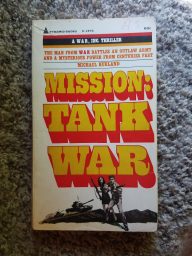 Fiction (Bloody Spicy Books): Michael Kurland wrote that book as the start of a three book (should have been longer) series about Peter Carthage a, uh, troubleshooter or agent for Weapons Analysis and Research, INC. The second book was calling me this morning. I've only resisted this long in reading it by shear will power because now there's only one more W.A.R. book to enjoy. I read the book cover-to-cover, so I suppose I did have a pressing engagement.
Writing (Steven Pressfield): We were working on the script for the first Steven Seagal movie, Above the Law. The director, Andy Davis, said, "We need a scene where Steve is ordered to turn in his badge and his gun."
I remember thinking, "Really? Hasn't that same moment been in every detective movie since silent pictures?" I was wrong.
Cinema (Kairos): From time to time I like to revisit movies from around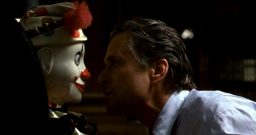 Culture Ground Zero. Since Western pop culture is now fully in the grip of a fanatical cult bent on memory holing the past, it's beneficial to look back on what we've lost.
One of the most tragic casualties of Hollywood's total metamorphosis into a cape flick agitprop factory is the middle market drama.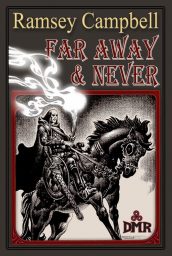 New (DMR Books): Ramsey Campbell, best known for his many works of horror and dark suspense, now invites the reader to yet another milieu, Far Away & Never. Through these eight tales of swords and sorcery—four of which feature the inexhaustible swordsman Ryre—the reader is taken on a ride through different times and unlike worlds, all filled with the fantastic creatures and thrilling action one would expect to come from Campbell's imagination while writing in this realm.
Cinema (Talking Pulp): By "bad" movies, I don't mean films that I personally deem as bad, as I like many of them, but I mean "bad" in the way that they were looked at critically at the time of their release or how the general public views them, whether or not they're right or wrong. Often times, I disagree with the public consensus.
Review (Glorious Trash): It was a definite pleasure to receive this third issue of Men's Adventure Quarterly; while the first issue featured Westerns and the second issue featured spy stories, this one features '70s "man vs the mob" stories, with a particular focus on The Executioner. Indeed Mack Bolan is the star of MAQ #3, with not one but two "book bonuses" which condense the first two Executioner novels. In addition we have more detail on Don Pendleton and his work, as well as an essay by his widow Linda.
Tolkien (Sacnoth's Scriptorium): So, one distinct feature of THE NATURE OF MIDDLE-EARTH is the degree to which it emphasizes what we already knew from other sources: that in his final years Tolkien ceased to be as interested in story than in World-building. It's as if he wants to get everything down, every detail as it occurs to him or emerges out of some other text, before it's too late.
RPG (Goodman Games): Originally run as the tournament adventure at Gen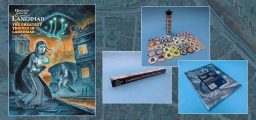 Con 2019, The Greatest Thieves in Lankhmar is now available for you to run at home—either in tournament style or as part of your campaign. The boxed set is packed full of material, with everything you need to run the tournament on hand. You can find it now at your FLGS, or here on the Goodman Games online store. Or if you prefer your adventures in a digital format, a PDF-only version is also available.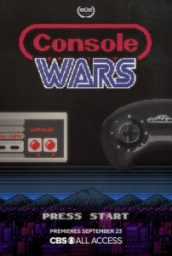 Gaming (Talking Pulp): When I was a kid in the early '90s, I was all about Sega Genesis. Sure, I liked some of the games on Super Nintendo when it came out but Genesis was just my cup of tea from the speed, the graphics, the sound and the game selection. This documentary tells the story of how Sega emerged as a video game powerhouse in the United States in a time when Nintendo owned the vast majority of the market share.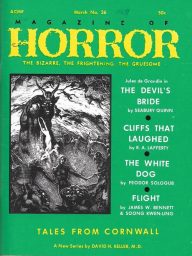 Horror (DMR Books): Robert A.W. Lowndes discusses the history of David H. Keller's "Tales from Cornwall" series, which chronicled events of the Hubelaire family through the centuries. Four stories from the series appeared in Weird Tales between October 1929 and October 1930. Many years later two more were published, one in Marvel Science Stories and another in Stirring Science Stories. After getting so many requests from readers to reprint the series, Lowndes discovered there were a considerable number of unpublished tales, enough for a full-length collection.