Science Fiction Fandom (Wastland and Sky): At last we reach the end of this series. It's been quite a ride! We've gone through the development of genre fiction from the early Gothic Horror days up until the then-current New Wave movement and everything in between. For such a straightforward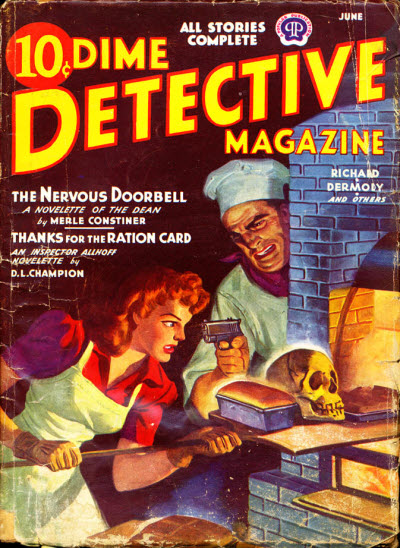 book it has certainly gone all over the map. It is only a shame the author had agendas of his own.
Pulp Magazines (Pulp Flakes): Inspector Allhoff is one of the stars of Dime Detective in my estimation. He's a police inspector who lost his legs to injuries sustained in a botched raid on a gangster hideout. The loss of his legs warps him into a surly, misanthropic person who lives across the street from Police Headquarters and solves mysteries while guzzling endless cups of coffee. This particular story, set during World War 2, starts off with a surlier than usual Allhoff missing his coffee due to rationing (one pound of coffee per person per week).
Cinema (Old Style Tales): Since its publication in 1898, Henry James' "The Turn of the Screw" has absorbed our collective imaginations. It is a story that pits innocence against corruption, desire against duty, and children against ghosts. While it has been filmed over a dozen times for both the small and silver screens, not all of those adaptations have been worth watching. Listed here are eight of the most visually, dramatically, and thematically compelling adaptions of its central story.
Fiction (DMR Books): Rung Ho! was Talbot Mundy's first novel.  It was serialized in Adventure magazine and then published in book form by Charles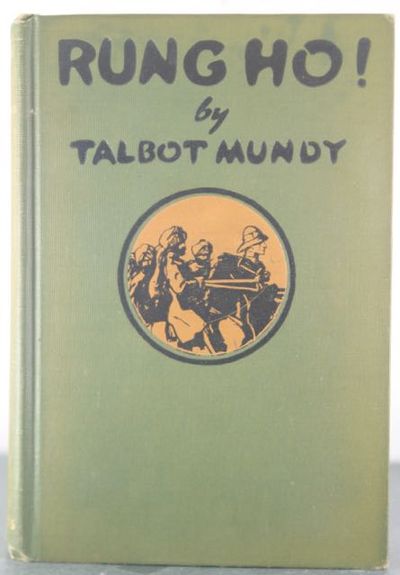 Scribner in 1914.  Well received by the critics, the book sold well; it is a coming of age story for its hero and heroine, set against the backdrop of the Great Indian Mutiny of 1857.  You can find it in any number of collections or here, at Roy Glashan's Library.
Gaming (Mirror): Warhammer: Chaosbane is a game a few Diablo fans and Warhammer fans might have on their radar and for all the right reasons. We had a chance to play the closed beta of the upcoming action RPG.
Chaosbane is takes place in the Warhammer fantasy battle universe. Set directly after a conflict called the Great War of Chaos, there are remaining factions of the evil Chaos forces still attacking the human city of Nuln. It's our hero's job to eradicate these small factions and save the city from destruction.
Fiction (Forbes): Novelist Jules Verne was born on February 8, 1828, in the French city of Nantes. Today he is known as a pioneer of the science-fiction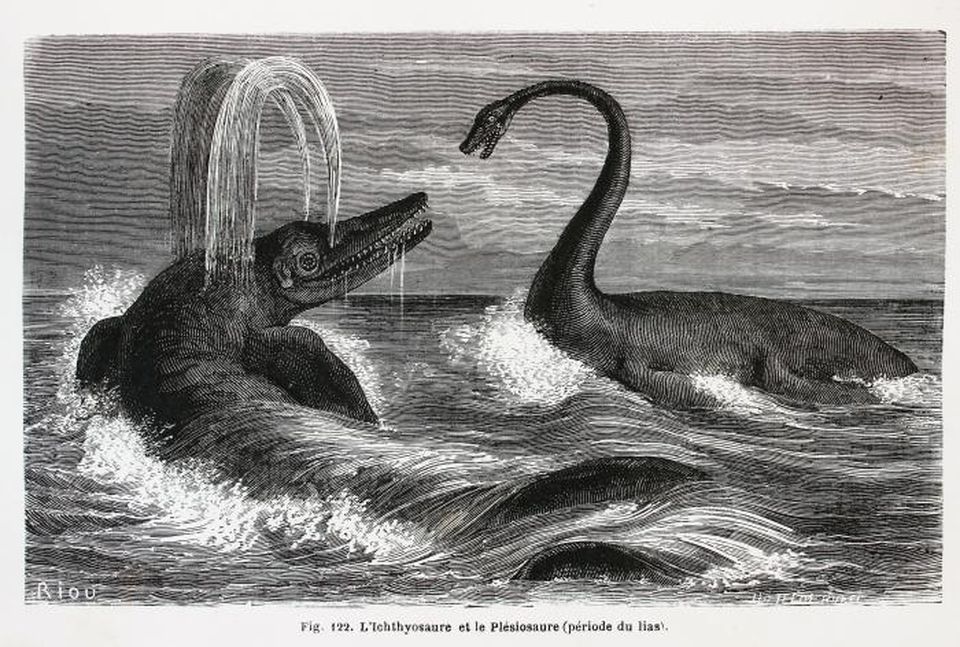 genre, imagining a submarine traveling twenty thousand leagues under the sea, a space projectile heading to the moon and a fantastic journey into the depths of our world. One hundred and fifty years after Verne's visions, humans have walked on the moon, nuclear submarines can travel under the sea and we have started to explore the mysteries of the deep earth.
Comic Books (Gaming While Conservative): The latest issue of Alt(Star)Hero dropped last week, and everything was so hectic I didn't get a chance to review it.  Well, now I've got a chance and here's a stunner for you – I liked it!
Fiction (Fantasy Literature): As I mentioned in my reviews of the first two books, Triplanetary(1948) and First Lensman (1950), Smith originally wrote volumes 3 – 6 first, only adding Books 1 and 2 later, when he felt that some kind of explanatory prequel had become necessary. And while it is true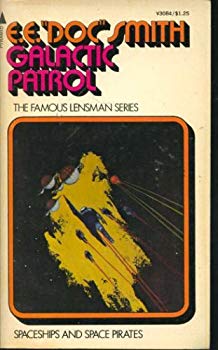 that the second section of Triplanetary had been written as early as 1934, it was only 14 years later that that section was rewritten to make it fit into the LENSMAN cycle.
Cinema (Frontier Partisans): Sly Stallone is saddling up — literally — for a coda to the Rambo movie franchise that will now span 37 years.
According to Variety, Rambo: Last Blood (get it?)…
"…centers on Sylvester Stallone's John Rambo crossing into Mexico and taking on a violent cartel when the daughter of one of his friends is kidnapped. 'Rambo: Last Blood' also stars Paz Vega, Sergio Peris-Mencheta and Yvette Monreal. Adrian Goldberg is directing from a screenplay by Stallone and Matthew Cirulnick. Stallone, who was 36 when the first film premiered, will be 73 at 'Last Blood's' release."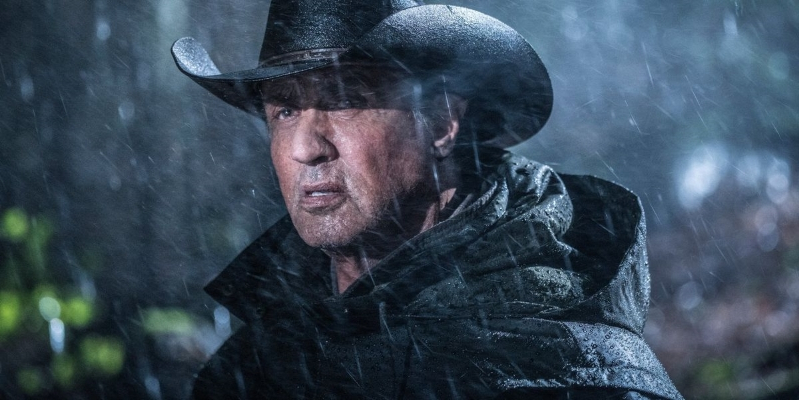 The movie is slated for a September 2019 release.
Cinema (Dark Herald): The reviews are coming in for Captain Marvel and they are…surprisingly accurate in a few corners.  I was expecting everyone to tow the party line.  And while quite a few have.  There are several other shills that are off the reservation.
The RT score for Captain is a shockingly low 83%.
Art (Northwest Adventures): More covers from Adventure.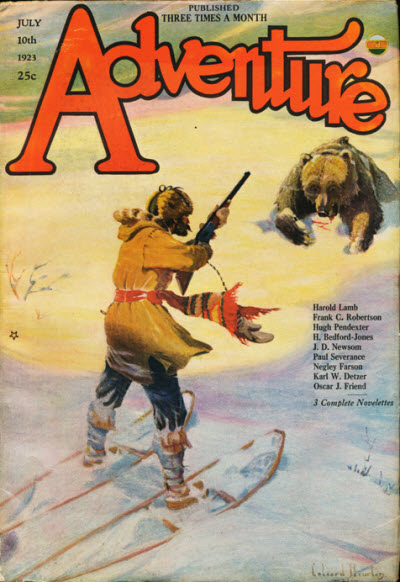 Cinema (Perilous Worlds): Who are the biggest names in the rise of sword-and-sorcery? Most are the authors who burst open fantasy literature in the pulp pages and later in paperbacks: Robert E. Howard, Jack Vance, Fritz Leiber, Michael Moorcock. Almost as important are the artists whose book covers and comic illustrations realized the genre's visceral visuals: Frank Frazetta, Barry Windsor-Smith, Roy Krenkel, Boris Vallejo.
One name rarely mentioned among the sword-and-sorcery influencers is Steve Reeves. He wasn't an author or artist. He was a bodybuilder turned actor.
Cinema (The Wrap): As Amazon Studios prepares to return to Middle-earth with its new "Lord of the Rings"series, Fox Searchlight sheds light on the man behind the fantasy epic, releasing a new trailer on Wednesday for its upcoming biopic of author J.R.R. Tolkien.