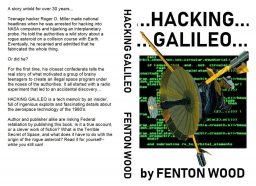 Review (With Both Hands): Hacking Galileo by Fenton Wood is many things: an adventure, a lament for an age now lost, even a manual for subverting obsolete technology.
This book is for the adults who once were the spergy GenX and GenY kids who are the stars of this book. The kids who built radios and telescopes in their garages.
Cinema (Price of Reason): Indiana Jones 5 Review – An Anti American DISASTER | Another Awful Disney FLOP indiana Jones 5 Review – An Anti American Disaster . Disney Lucasfilm Indiana Jones 5 Disaster continues with the release of Indiana Jones and the Dial of Destiny. It turns out that Kathleen Kennedy's movie was bad as expected but that it also featured some strange agendas including an Anti American Agenda?
Science Fiction Art (Goodman Games): Few writers can boast as long and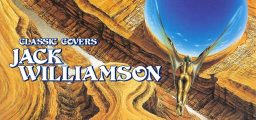 as productive a career as SF Grand Master Jack Williamson — this 'Dean of Science Fiction' produced scores of short stories and dozens of novels across multiple genres and series during a lifetime that saw him publish work in over eight consecutive decades. Getting his start in the era of the pulps and publishing right through until the first decade of the twenty-first century.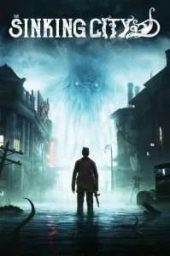 Review (Grimdark Magazine): The Sinking City is a study in contradictions and one that I have many thoughts on both good and bad. The closest game I can think of to it is Silent Hill, which is to say it has achieved something truly magnificent in terms of its setting as well as storytelling but plays like ass. It's a difficult statement because I want to like The Sinking City and it has many wonderful qualities but it also took me more than a few hours to figure out how its counterintuitive systems.
History (Gurkha Museum): Over 150 years on, the Siege of Delhi still stands out as one of the key battles of the Indian Mutiny. Initially captured by rebel soldiers, the story of its siege and recapture by British, Indian and Gurkha troops is one of fortitude and heroism. Gurkha soldiers of the Sirmoor Battalion would fight side-by-side with the British 60th Rifles and the Indian Corps of Guides for long months in the summer of 1857.
Comic Books (Glitternight): MARVEL PRESENTS Vol 1 #1 (October 1975) Title: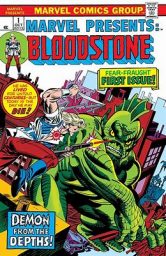 Dweller from the Depths (despite the title on the cover) Villains: The Possessor and the Dweller from the Depths NOTE: This story introduced the character Ulysses Bloodstone, a mysterious monster hunter who has been alive for thousands of years, sustained by the fragment of an alien Blood Gem lodged in his chest.
Weird Tales (Horror Delve): Born in Alabama in 1911, Mary Elizabeth Counselman was a speculative fiction and poetry writer whose work appeared in numerous popular publications such as Weird Tales, The Saturday Evening Post and Colliers to name a few. She worked as a reporter for The Birmingham News later in life and had a deep appreciation for cats, many of which she took in over the years. Her story "Parasite Mansion" was adapted for an episode of the television show Thriller in 1961. She died in an assisted living center in 1995.
Westerns (Spectre Library): N. Wesley Firth's western novel Blazing Guns published by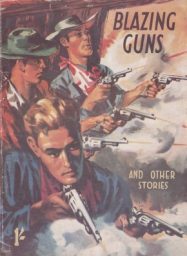 Hamilton & Co. has been on my wants list for a very long time. It features a wonderful action illustration by Oliver Brabbins (aka "Brab") who is one of my favorite artists from the postwar period. Scarcely a decade later, the hunt for Blazing Guns had come to an end. And a screeching halt.
Science Fiction (Tor): For his second juvenile novel, written in 1948, Robert Heinlein decided to follow the old dictum "write what you know." As a 1929 graduate of the U.S. Naval Academy, it would have been obvious to him that the story of an academy cadet would make a great plot for a juvenile novel. All he had to do was set it in the future.
Tarzan (Rough Edges): the latest novel from Will Murray and the latest installment of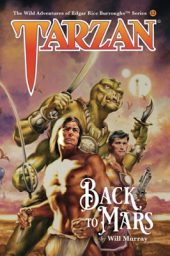 The Wild Adventures of Edgar Rice Burroughs. The actual title is BACK TO MARS, and it's a wonderful book, a front porch yarn if ever there was one. To elaborate . . . This novel opens shortly after World War II when Tarzan returns from his military service and flies over the African landscape in a P-40B Tomahawk fighter plane.
James Bond (MI6-HQ): On Thursday 5th July 1973, 'Live And Let Die' held its Royal World Premiere at the Odeon Cinema in London's Leicester Square with HRH Princess Anne. The event was attended by a mixture of the cast, crew and famous faces from the entertainment industry such as Michael Caine, Burt Reynolds, Peter Sellers, Gregory Peck, David Frost, David Bowie and Lulu. Most importantly, the new face of 007, Roger Moore, had just returned from a worldwide press promotional tour, the aim of which was to separate himself from the legendary Sean Connery in the role.
History (The Past): In the turbulent period of the Crusades, a number of medieval religious orders combined their contemplative role with that of the knight, creating formidable fighting forces of warrior monks who also performed acts of charity and hospitality for pilgrims in the Holy Land. Perhaps the most famous of the military orders was that of the Knights Templar, but they were not operating alone.
History (Time Team Official): Time Team are at Halston Hall, Shropshire, where Stewart Ainsworth believes he's found a lost Knights Hospitaller preceptory. Is Stewart right? The team have just three days to find out!
Fantasy (A Shiver in the Archives): The Literary Digest was a weekly American magazine published by the Funk & Wagnalls Company of New York. It began in 1890, and by mid 1937 it was evidently stumbling, for in February 1938 it folded.  One of its editors in the 1930s had responsibility for a filler column called "What's the Name, Please?" This editor, Charles Earle Funk, wrote to various prominent or up-and-coming people with names that could be easily mispronounced, asking them how their name should be pronounced. A number of the responses appeared in issues of The Literary Digest, and the column was reportedly popular.
Knives (My Waco TV): Texas Ranger Hall of Fame and Museum is honored to have this historic item in its collection.
D&D (Black Gate): One of the more interesting developments during the AD&D Second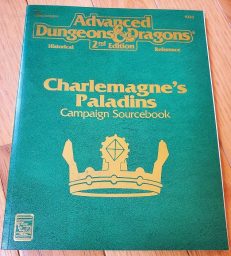 Edition years (1989-2000) was the Historical Reference series of campaign sourcebooks. These green "splatbooks" were well-researched, taking a broad view of history, myth, and legend, and looking at all of it through a D&D lens. Charlemagne's Paladins is one such shining example.
Magazines (Grognardia): Having come to the end of my look back at the first 80 issues of White Dwarf last week, I thought, before launching a new series, I'd offer some final thoughts on the UK's most successful and influential "games monthly."
James Bond (Book Bond): Today is the 40th anniversary of John Gardner's Icebreaker! To celebrate this milestone, the eBook edition of the novel now has a great new introduction from thriller author @timglisterbooks. Get a copy today from your favourite eBook retailer!
Science Fiction (Warner Bros. Entertainment): About Blade Runner: Harrison Ford stars in this fascinating, dark vision of the near future as a policeman who tracks engineered humans–a Blade Runner. In the year 2019, the police department forces Rick Deckard (Ford) out of retirement to hunt four genetically engineered humans who have come to earth. Designed to do difficult, hazardous work, the manufactured humans are stronger, faster and smarter than non engineered humans.
Weird Tales (Grognardia): Consequently, as news of Howard's death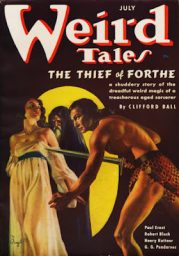 spread, several authors stepped forward in an attempt to fill the void he left in the Unique Magazine's pages. One of these was Clifford Nankivell Ball, who, by his own admission, had been "a constant reader" of Weird Tales since 1925. A huge fan of Conan's adventures, he mourned the demise of REH in the magazine's letters column, the Eyrie, in early 1937.
Review (Grim Dark Magazine): In the grim darkness of the far future there is only war. But there are more battlegrounds to wage war on than blasted planetscapes—hearts and minds are just as often at war. And wars for the soul may be the most perilous of all.
Tolkien (The Cimmerian): Morgoth's words to Húrin, son of Galdor, upon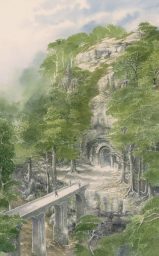 the Haudh-en-Nirnaeth, from The Children of Húrin by J.R.R. Tolkien. In my first post about Húrin, the greatest mortal warrior of Tolkien's First Age, I looked at his life and deeds up to his sixtieth year. In my follow-up blog, I then summarized the events laid out in the collection of texts which JRRT seems to have intended to call "The Wanderings of Húrin." In this post, I will trace Húrin's journey to its bitter end. Much of this is recounted in The Silmarillion, but significant bits of the tale can only be found in The War of the Jewels: The Later Silmarillion.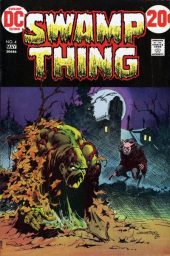 Comic Books (40 Year Old Comics): As I've written in previous posts, I bought both the first and second issues of Swamp Thing upon their release back in 1972, and enjoyed them both very much.  Somehow, though, I managed to miss the third issue when it came out in December of that year.  And so, I had some catching up to do when I first picked up the subject of today's post, back in February of 1973.
Science Fiction (Dark Worlds Quarterly): Science Fiction Odyssey #1 could be called "The Magazine That Never Happened". Skywald was having great success with their line of Horror black & white comics with Psycho and Nightmare. The publisher thought to add a Science Fiction volume, using works from actual SF authors. This aborted first issue featured Harry Harrison, Larry Niven, Terry Carr and Gardner F. Fox. Most of the material ended up in other Skywald magazines so it is fairly easy to piece together what this issue would have looked like. (I have made some assumptions and will clearly mark these as I go along.)
Science Fiction (Future War Stories): I have been wanting to do this list for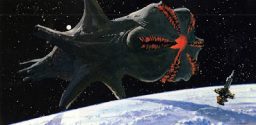 some time now because the vast array of starship design is so very interesting and compelling to me given the rocket and UFO roots of science fiction spacecraft. For this snack-sized article, I am listing ten space vehicle that made me think how odd their designs are. These are not joke entries, these were designed starships and so, you will not see an entry from Spaceballs or some sort of space-themed Hentai or entries from Hitchhikers Guide to the Galaxy.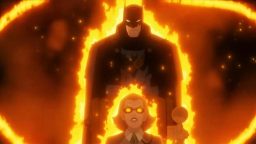 Streaming (MSN):  The DCU may be struggling to bring viewers to theaters for recent film installments such as The Flash and Black Adam, but the animated Elseworlds films seem to be drawing major crowds at the home market. According to FlixPatrol, Batman: The Doom That Came To Gotham is #3 on the streaming charts for Max, formerly known as HBO Max. The film, which blends Gotham's greatest savior with the literary themes and imagery of H.P. Lovecraft, was released in April, garnering excellent reviews for its distinct animation style and its excellent use of Lovecraftian horror in a Batman setting.
Science Fiction (With Both Hands): I recently re-read Jurassic Park for the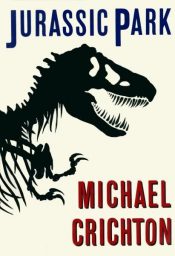 first time in decades. When I was a teenager, I was obsessed with Michael Crichton's books, and the movies based on them. I read every book of his that I could find. After a while, I drifted away, looking for variety in my reading. Without giving it much thought, I thought that perhaps it was just a juvenile phase.
RPG (Grim Dark Magazine): Masks of Nyarlathotep remains one of the greatest RPG supplements of all time. It was created in 1984 by Larry DiTillio and Lynn Willis before being updated in 2018 by Mike Mason, Lynne Hardy, Paul Fricker, and Scott Dorward. Its premise is simple: nasty no-goodnik cultists are going to destroy the world and the Investigators have to go on a globe-trotting adventure to stop them.
Cinema (Bleeding Fool): Although the critics hated it, the movie went on to garner a decent 82 million at the box office against a 24 million budget. Act of Valor never tries to pretend to be something it's not. It's not some high-minded take on the intricacies of war, or the nuances of who is the good or bad guy in the exchange. No, Act of Valor is an unapologetic high-five to America, and a two-hour thank you to the Special Forces that put their lives in danger just so we can argue on the internet.
RPG (Isegoria): Games Workshop started humbly, as three game-loving friends selling Go boards and backgammon sets from their London flat. Then their gaming fanzine Owl and Weasel founds its way across the Atlantic to Gary Gygax, who sent them a copy of Dungeons & Dragons. They became the European distributor — still from their London flat:
Cinema (Bleeding Fool): This blog's comparative movie reviews have struck a chord with readers. Today, we embark on a thrilling expedition into one of the most underrated treasures of the late 20th century: The Mummy (1999). As we dust off this Brendan Fraser-led gem, we'll explore how it outshines any post-1980s Indiana Jones installment. From the opening scene, The Mummy hooks us with a pulpy blend of swashbuckling action, supernatural wonders, and charismatic players.
Robert E. Howard (Ken Lizzi): I enjoyed an eventful Saturday: I finished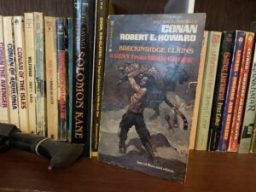 reading Robert E. Howard's A Gent From Bear Creek and hosted the first pool party of the season here at Casa Lizzi. If any of you who attended are reading, thanks for coming. That was fun. As was Gent, a fix-up novel stringing together several of REH's Breckinridge Elkins yarns. Breckinridge Elkins is a comedic, larger than life Western hero; a character in the American tradition that runs through the likes of Madison Tensas, M.D.'s Old Leaves from the Life of A Louisiana Swamp Doctor and Mark Twain's humorous tales such as The Celebrated Jumping Frog of Calaveras County, as informed by Western folktales such as Pecos Bill.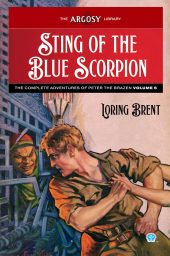 Pulp (Pulp Super Fan): Steeger Books continues their reprint of George F. Worts' (1892-1967) Peter the Brazen series, written under his Loring Brent alias. The latest volume, Sting of the Blue Scorpion: The Adventures of Peter the Brazen, Vol. 6, continues his fight against the sinister Asian mastermind Blue Scorpion. It contains the next two stories in the series, "Sting of the Blue Scorpion" and "The Master Magician." Both were cover featured, and the cover from the first is used for the book.