Conventions (PulpFest): PulpFest has become a top venue for writers and publishers to roll out their newest titles. Following are some of the books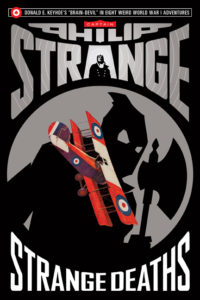 that will be premiering at our 2019 convention . . .
Age of Aces Books is a publisher of pulp fiction treasures with a keen eye for design. At this year's PulpFest, Chris and David Kalb will be releasing two thrilling collections from the tattered pages of the air war pulps.
Pulp Fiction (DMR Books): The sixth installment in the serialized version of Tros of Samothrace is titled "The Dancing Girl of Gades" and consists of what would become chapters 67 – 81 of the novel published in 1934. Set in the late spring of the year 54 B.C., this story tells of the aftermath of Julius Caesar's first invasion of Britain and was first published in the December 10th 1925 issue of Adventure magazine.
Awards (Larry Correia): One awesome thing about the Dragon Awards is that they are an actual popularity contest for all of fandom. They want authors to spread the word and get their fans excited. DragonCon wants as many fans as possible involved and participating. So please tell your friends. They aren't an elitist clique, and one look at this list of nominees demonstrates that they are actually inclusive, with big names, new names, large publishing houses, small houses, indy, and everything in between.
Conan (Rough Edges): John C. Hocking is the author of CONAN AND THE EMERALD LOTUS, a novel which is widely regarded as the best of the Conan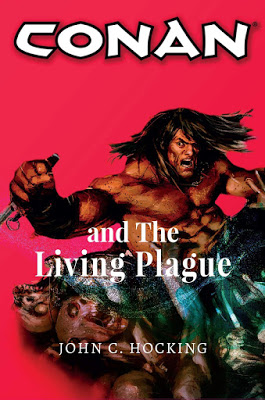 pastiches published by Tor in the Eighties and Nineties. I finally got around to reading it several years ago and agree that it's easily the best of those pastiches. Hocking wrote a sequel to that book called CONAN AND THE LIVING PLAGUE, but unfortunately, Tor cancelled the Conan pastiche program and Hocking's second novel was left languishing in limbo.
Fiction (DMR Books): Coming hot on the heels of the action-packed sword and sorcery anthology Death Dealers & Diabolists is its companion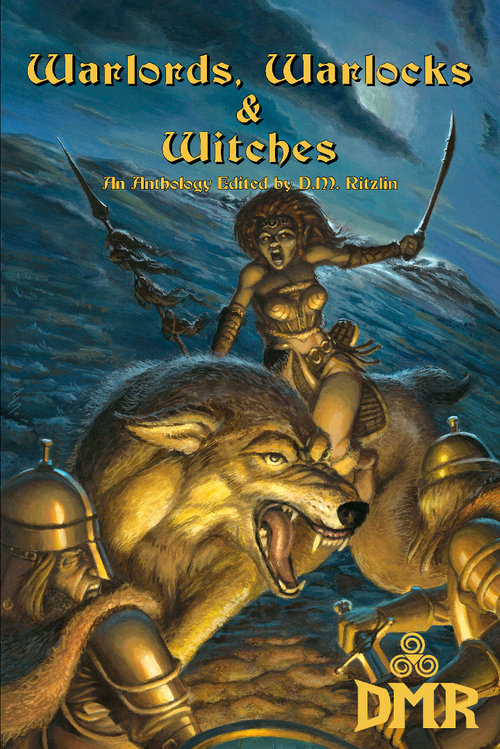 volume, Warlords, Warlocks & Witches. Like its predecessor, WW&W contains eight tales of magic and mayhem.
Fiction (Peter Grant): A year or so ago, I was pondering the idea of writing another fantasy novel. I mulled over several potential scenarios, plots, and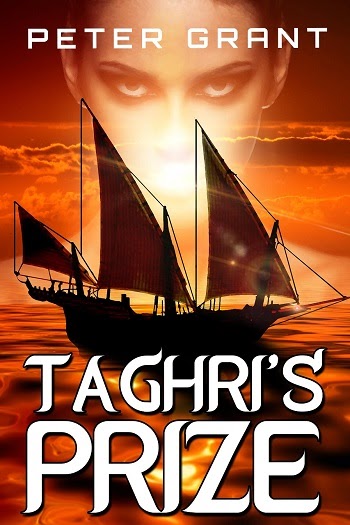 so on, but couldn't find one that really caught my imagination. Then, one night, I woke up unexpectedly in the small hours of the morning, thinking, "What would the Middle East have been like if Mohammed had never lived, and Islam had never arisen?"
Culture Wars (Jon del Arroz): Over the weekend, I was pronounced banned from SFWA, an act which is both a heavy blow to me as a professional writer trying to make a name for myself, and an atrocious act as standards are applied to me, a Hispanic author, which are not applied to many of their white members.
Edgar Rice Burroughs (Recoverings): In September, after Bandit came out, McClurg forwarded Ed a letter from the prestigious agricultural magazine The Country Gentleman,owned by Curtis Publishing Company. Curtis had Ladies Home Journal and The Saturday Evening Post,magazines firmly in the "slick" category of the newsstand. Ed had long hoped to make a sale in that market, a lot more lucrative than the pulps. This could be his chance.
Robert Heinlein (Tip the Wink): This, the fourth of Heinlein's YA (juvenile) novels, is about a teenaged boy and his family who emigrates to Jupiter's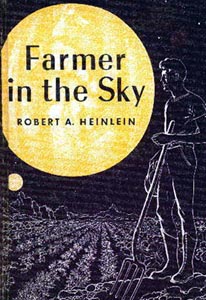 moon Ganymede, which is in the process of being terraformed. A condensed version of the novel was published in serial form in Boys' Lifemagazine (August, September, October, November 1950), under the title "Satellite Scout". The novel was awarded a Retro Hugo in 2001.
Art (Don Herron): Gallery of Paul Stahr art.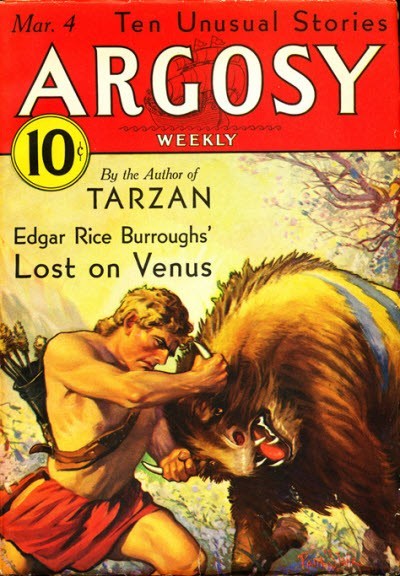 Comic Books (Paint the Monk): When confronted with adapting this to comics, Thomas chose to expand the story, developing the background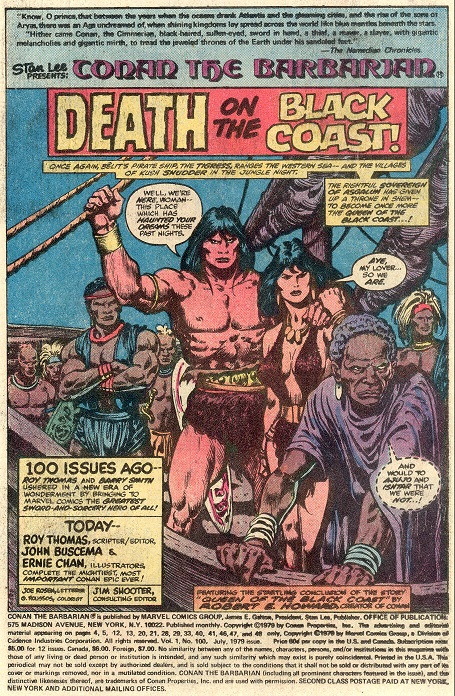 characters and bringing the crew of the Tigress to life. It was an ambitious move, made all the more real by John Buscema and Ernie Chan's dynamic illustrations.
Pulp Fiction (M Porcius): One of the first hardcover SF books, a volume printed before the Campbellian revolution and the publication of the first SF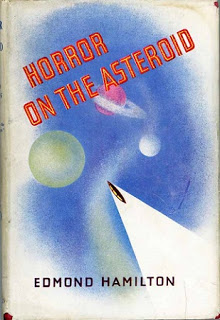 stories by Robert Heinlein, Isaac Asimov and A. E. van Vogt in 1939, was the 1936 Edmond Hamilton collection The Horror on the Asteroid.  The Horror on the Asteroid contains six stories first published in Weird Tales, Wonder Stories, and Astounding.
Gaming (Future War Stories): A few days ago, a video popped up on my YouTube feed concerning the failed 8-bit ATARI 7800 and a connection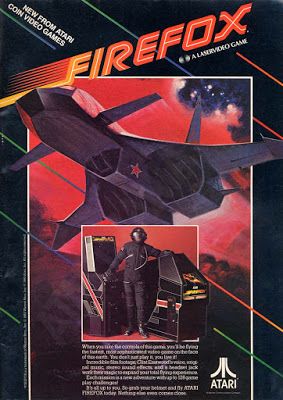 between it and a well-known military sci-fi franchise: Battlestar Galactica. While there are other 8-bit system are far more worshiped and discussed than the failed and forgotten 7800 system in the retrogaming community, it was important to me. That is because I was one of those kids that got a ATARI 7800 over the beloved Nintendo Entertainment System…yeah…that was a good decision by the 10 year old me. For those who do not know, the ATARI 7800 Prosystem was the iconic ATARI company's second-to-last great attempt at recapturing the home video market back in 1983 when the "ATARI 3800" project was undertaken.
RPG (Swords and Stitchery): Conan always seems to get more attention then Kull in my humble opinion but Kull has a charm all his own in the annals of Sword and Sorcery. There is lots to use including the best depictions of the serpent men outside of their mention in Lovecraft. Then there is the entire depiction of Kull's Atlantis and all of its environs.
RPG (Goblin Stomper): he idea, I think, is that the RPG is ultimately about the long game.  Even rolling back to the early days of Basic & Expert, the goal of the player was to keep the character alive for as long as possible.  For many DM's, new and old, it's tough to keep a game on track in order to fulfill this desire.  With character death hanging over the party like a never-ending storm cloud, getting the player character to the next adventure was (and is) key.
Cinema (Brain Leakage): The film opens on a desert vista, with a rough-looking group of wanderers approaching a small town. These wanderers are Juggers, players of a savage sport known only as The Game. At their head is veteran player Sallow (Hauer).
Excitement in the village mounts at the strangers' arrival. The local team of Juggers quickly assembles, prepared to play off against the newcomers. The rest of the villagers gather to watch. Among the observers is Kidda (Joan Chen), a talented and eager young player who apparently serves as part of her home team's second string.
RPG (RPG Confessions): As a first generation gamer, I didn't know how good I had it. Especially since I didn't have ready access to Lake Geneva, WI, or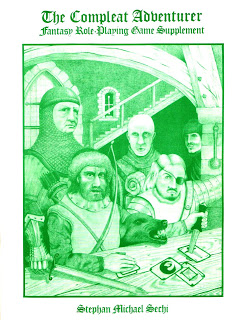 GenCon, or even the means to do that if I were so inclined. Later, in my late teens, I finally went to a convention by just, you know, going. But in the early 1980s, there wasn't a map for me to follow. There were two areas of the gaming world; over there, where all of the good stuff was happening; and right here, in Abilene, Texas, which was the middle of By God Nowhere.
RPG/Culture Wars (Breitbart.com): A professor of education at Stanford University argues in a recent academic journal article that the tabletop game Dungeons & Dragons perpetuates white privilege.
Standford University Professor Antero Garcia argues in an academic journal article that the popular game Dungeons and Dragons perpetuates systems of privilege.