Writing (Sacnoth's Scriptorium): So, while revising to my Eddison piece I came across a striking passage that I'd either overlooked before or, more likely, read when the book in question (Paul Thomas's edition of ERE's ZIMIAMVIA) came out (in 1992) and since forgot.
In a passage discussing the composition of THE MEZENIAN GATE, Paul describes how Eddison wrote slowly but persistently, writing and rewriting a passage until he was satisfied with it.* By Paul's estimation,  at times, when working on particularly important passages, Eddison wrote an average of about twenty-five words a day.
Art (Adventures Fantastic): Today, December 9, is Margaret Brundage's birthday.  She was born in 1900 and passed away in 1976.  Since I have a few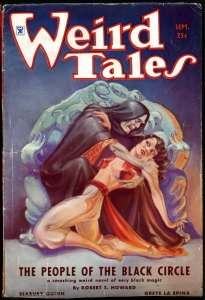 minutes before I have to start giving final exams (rescheduled due to snow), here are a few of her covers forWeird Tales.
Writers (Howard History): One of the reasons I was so gung-ho about going to WorldCon this year was because it was in San Antonio. Readers of this blog may have noticed that I'm a tad obsessed with visiting county courthouses in Texas, and, up to this point, I hadn't been to the Bexar County facility. There are reasons for this: I have generally found that the larger the courthouse, the less helpful they are; also, my usual traveling companion (my dad) disdains to drive in populated areas. But, since the Howards had lived briefly in San Antonio and visited on occasion, a stop at the courthouse was required. So, since I'd be traveling solo this time, I figured I'd brave the traffic and see what treasures I could uncover.
Cinema (Reactionary Times):  As a former career Marine I know the truth of it and you will find it nowhere in the film adaption of Starship Troopers.

This gigantic heap of schlock hits the big Two-O this year and sucks even more now than it did then.
No one got out of this movie with their careers intact.  This flick was an impressive resume stain for everyone attached to it.  The only one who finally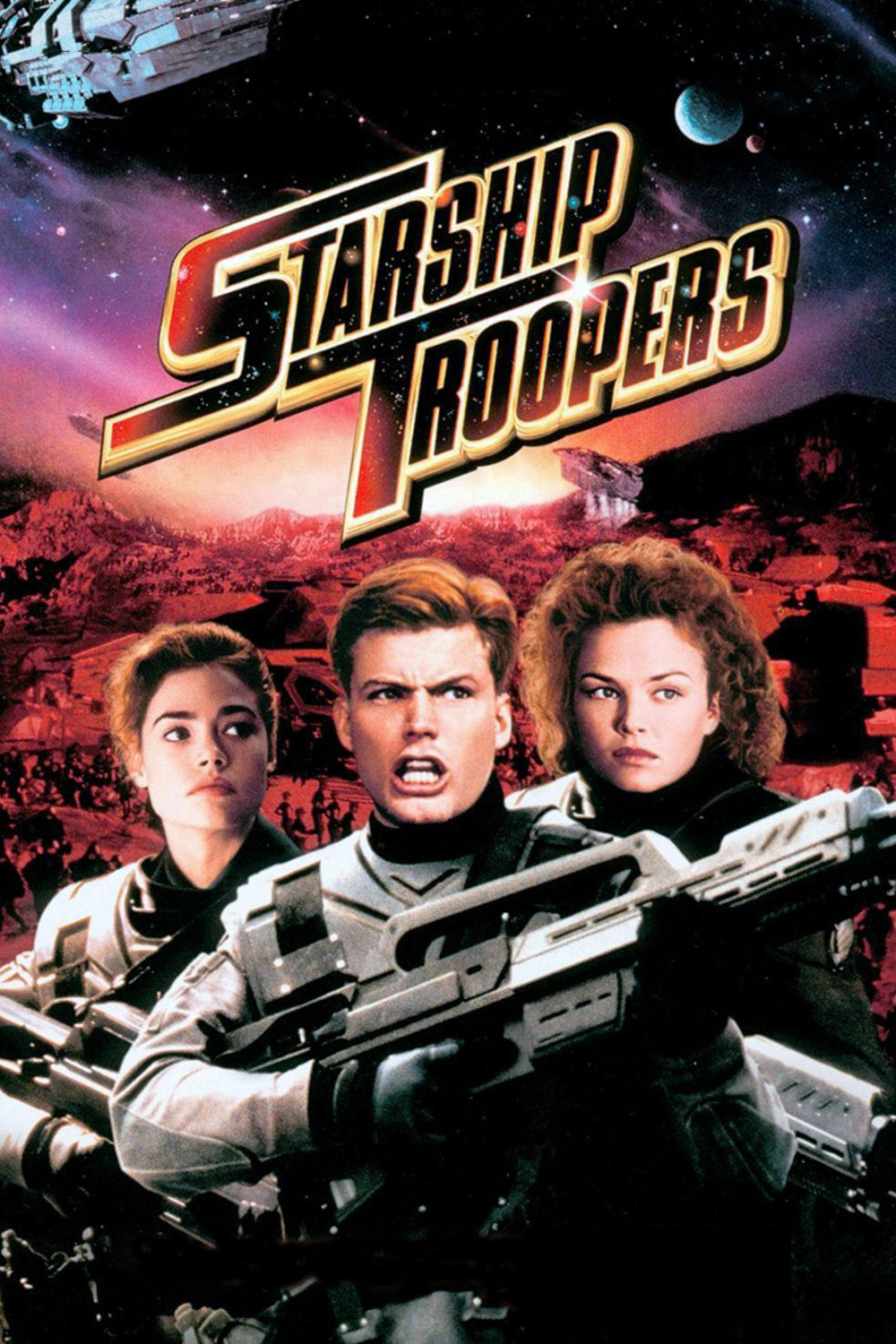 managed to put it behind him was Neil Patrick Harris.  Denise Richards flamed out early due to lack of talent.  Dina Meyer still gets work but she never went as far as she should have.  Casper Van Dien was a headliner in three major theatrical release in two years and has worked in TV ever since.  He has repeatedly returned to the role of Johnny Rico…god knows why.
Gaming (Niche Gamer): Publisher Funcom and developer Petroglyph Games have announced a new real-time strategy game, Conan Unconquered.
As the name suggests, the new RTS game is set within the Hyborian Age and in the Conan universe, and its set for a Windows PC (via Steam) release sometime between April and June of next year.
Featured above, you can view the reveal trailer for the game. Here's the first screenshots:
RPG (Table Top Gaming News): Something big is happening over in Mantic's Kings of War: Vanguard. Well… it's big, but it's also small. Dwarves are making their way into the game. We get a look at how this new faction works, along with a look at several of the figures in this preview over on Mantic's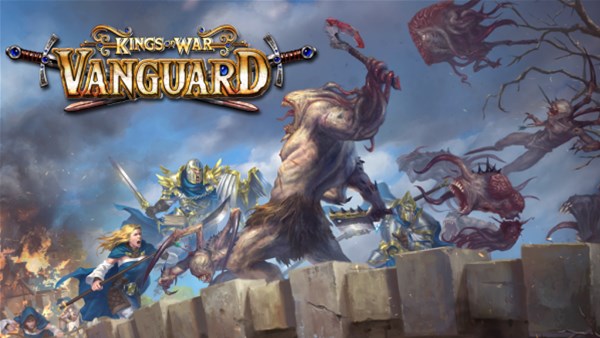 page.
Gaming (Dev Game Course): Many people think that strategy is merely tactics on a larger scale. It is immensely frustrating to discuss because no matter how many times you describe the qualitative differences they recognize only quantitative differences. People conflate tactics with large numbers with strategy and ignore the different kinds of thinking at work. It's almost like people think that strategy is the smart word for tactics, similar to people who always use "whom" for "who" because it sounds smarter. Let's agree the world needs both tacticians and strategists, but conflating them is counterproductive.
Nerd Culture (RMWC Reviews): Last year, I took a look at the state of some of the big pop culture franchises and where they stood. Since it was my most successful blog post by a magnitude of hundreds, why not revisit my apocalyptic predictions one year on?
Ready Player One? It came and went. Nobody seems to have any feelings about it one way or the other. It pushed some nostalgia buttons and was promptly disposed of.
RPG (Mixed Dungeon Master): If you weren't aware, I am adapting the Venger Satanis adventure, "Liberation of the Demon Slayer" for the Adventurer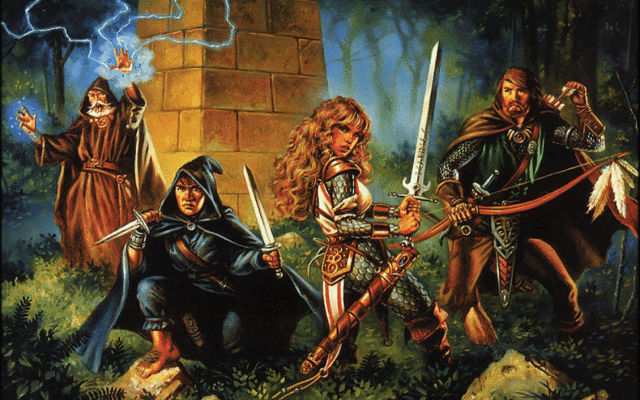 Conqueror King System. The current plan is to play it via Roll 20 on Sunday evenings at 7:00 PM Central Time. The first game is tentatively scheduled to be Sunday January 13th (assuming I can get my day job schedule nailed down).
However, the point of this post is not to advertise the game (P.S., if you are reading this, you are invited to play). I will send out communication closer to that time to officially invite people to play, including a Roll20 link.
RPG (Pulsipher Game Design): I read a long discussion recently that started with a GM asking others how to cope with a player who wanted to be a female barbarian fighter who carried her newborn baby along with her at all times, including adventures.
What?!
A major point of RPGs is that they DO relate to the real world – they are not abstract. How does anyone think that a warrior could do this without the baby dying soon?
RPG (Chaosium): To coincide with the launch of the Call of Cthulhu Starter Edition, we've created a new video series introducing the game.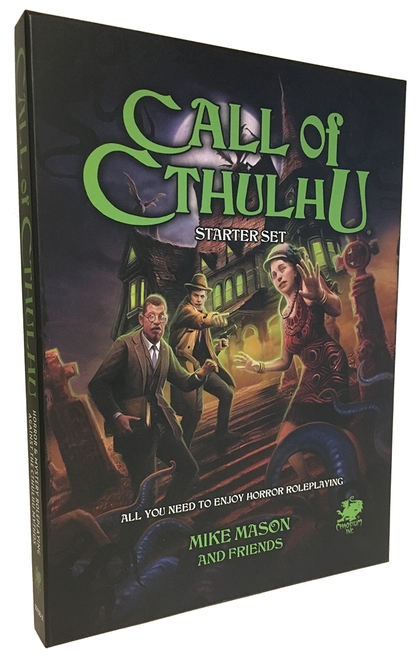 Specifically pitched to newcomers to roleplaying games and Call of Cthulhu, these short (2 – 3 minutes) videos cover basic topics including "What is an RPG?" and "What is Call of Cthulhu?" Instalments we'll release shortly include "How to Play", "The Starter Set", and "What Next?".
Fiction (DMR Books): Robert William Chambers died eighty-five years ago today. Once one of the most popular authors in America—albeit mostly for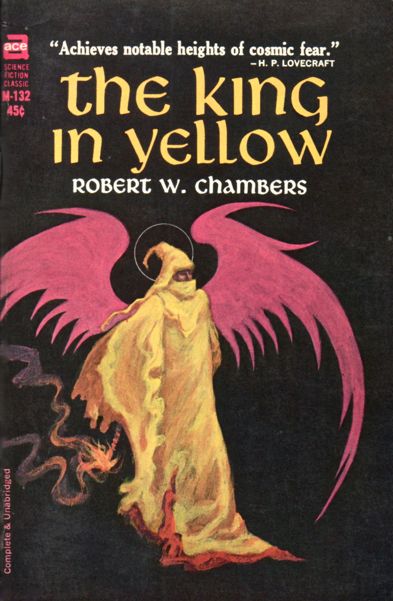 his "shop girl romances', literary precursors to modern rom-coms—Chambers' handful of weird tales are what keep him in the public eye a century later.
Chambers was born with a silver spoon in his mouth and a natural flair for poetic, flowing prose. He was also no mean painter and his parents paid for him to study art in Paris. This sojourn in France would lead to his greatest work, The King In Yellow, a collection of loosely-connected tales set in Paris and Brittany. This collection is the linchpin of RWC's present literary reputation.
Fiction (DMR Books): Millhaven Press is a new publisher on the fantasy scene, but they already have quite a few anthologies to their credit. Savage Lands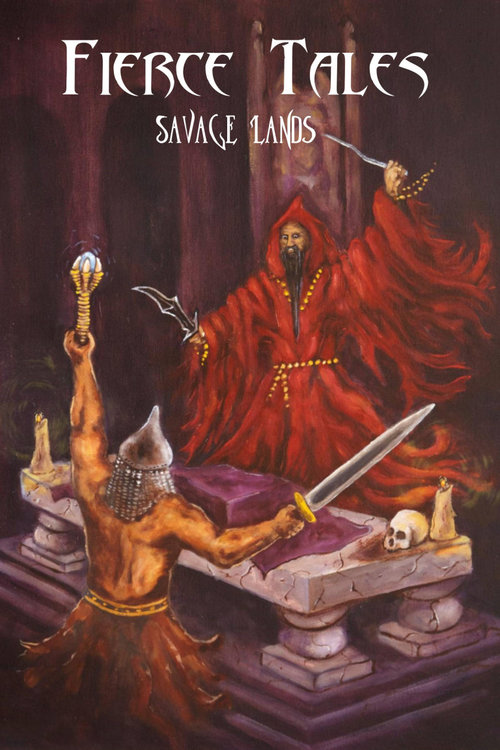 is the second volume in their Fierce Tales series, and contains five novellas. There's no introduction and no editor listed, so let's get right to the stories.
The collection starts off on the wrong foot with Michael Colangelo's ludicrous "The Wizard of Xogg."
Fiction (Paperback Warrior): Louis L'Amour (1908-1988) is considered a cornerstone of western fiction. During his prolific career he penned 100 novels and around 400 short-stories. While the majority of his work focused on the western frontier, L'Amour also wrote detective, adventure and military fiction. One of those is the WW2 short "Where There's Fighting", which was originally published by "Thrilling Adventures" in January, 1942 and reprinted for the compilation book "Yondering".