T.V. (Medium.com): Every generation has their white whale of a concluded series. Baby boomers got hooked on Star Trek and made a big noise about it until they got movies, spinoff shows, more movies, more spinoff shows… Generation X kept the love of Star Wars alive until they got novels, video games, comics and, err, prequels. Milennials got Firefly. And three years later, Serenity, a movie that, while excellent, reminded us that the story worked better on TV.  And then nothing.
Author Interview (Liberty Island): It was four months of Hell for the Sad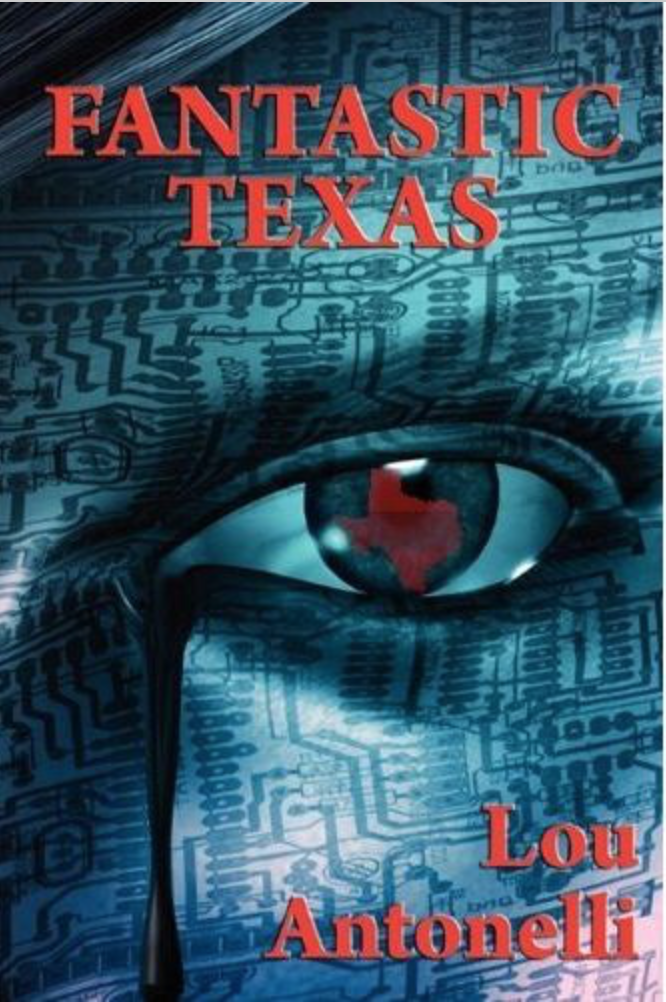 Puppy finalists– from the announcement of the ballot in April until the WorldCon in August – and essentially a left-wing lynch mob. In the end, the whole fiasco can be considered useful because it made the secret manipulators come out of the closet. Larry Correia has been completely vindicated.
Fiction (Paperback Warrior):  "East of Desolation" was Jack Higgins' (real name: Henry Patterson) 22nd novel, published in 1968 by Berkley and then reprinted dozens of times using different cover art. The book arrived seven years prior to Higgins becoming a mega-bestseller and household name with his 1975 novel "The Eagle Has Landed". While booming sales never supported the material, the 1960s produced some of Higgins' finest literary work, evident with this ice-capped adventure starring brush pilot Joe Martin.
Westerns (Mostly Old Books): A taut and violent short western that finds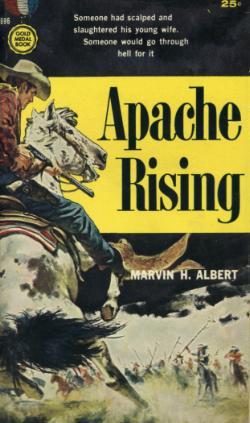 young Jess Remsberg, consumed with avenging the rape and murder of his wife, scouting for an Army wagon train that finds itself outnumbered in a brutal cat-and-mouse battle with a band of merciless Apaches. The tension remains high as the brilliant Apache warlord Chata matches wits step for step with young and ambitious Army Lieutenant McAllister who is close friends with Jess.
Book Review (Pulp Fiction Reviews): New Pulp writer Derrick Ferguson is best known for his action packed adventures, be they the exploits of Dillon, Fortune McCall or Sebastian Red. All of these should already be on your reading list. But back in 1914, Ferguson wrote this truly amazing novella, "The Madness of Frankenstein" that is his homage to the great Hammer horror flicks of the 60s and 70s. Having finally picked up a copy, we were eager open its pages and discover what special grisly treats Mr. Ferguson had whipped up for his unsuspecting readers.
Cinema (Scifi Movie Page): Disney+ has officially arrived, with all the force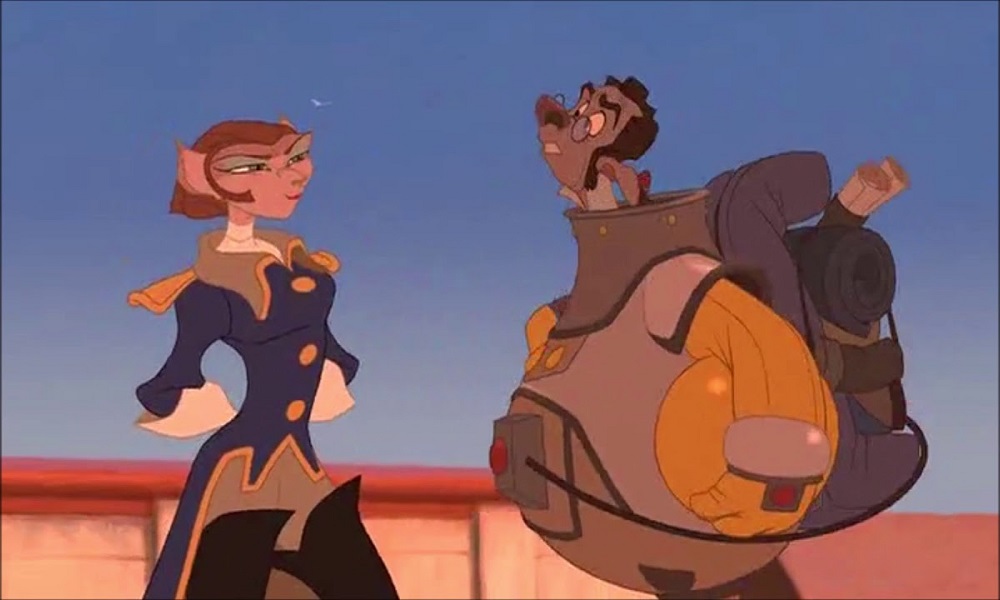 and weight that Uncle Walt's 600 lb. entertainment gorilla can muster. The Mouse plays for keeps, and the buzz around event releases like The Mandalorian and the various MCU projects immediately put their streaming service in the top tier alongside Netflix and Amazon.
But Disney's strengths go beyond their acquisition (and undeniably strong shepherding) of hot IPs such as Marvel and Star Wars. Their library stretches back over 80 years, and a large amount of it is available for streaming.
D&D (Walker's Retreat): You know you've got something worth watching when you get a comment like this: "Yes. Monotheism is the missing link that D&D needs for a medieval authentic feeling in your game. I use it. In addition it does one of two things. It either keeps SJWs away from your game, or it attracts them because they want to break your game or be an antichurch outsider. In those cases they always end up quitting because they don't get what they want."
Gaming (RMWC Reviews): The Nintendo Entertainment System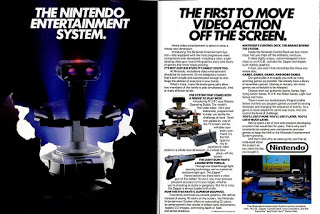 represented a sea change in what video game consoles could do and how they were received at home. Released in 1985 in North America, the NES came out at a time when the American market was still reeling from the great industry crash of 1983. Compared to the Atari 2600 which was the previous home console of choice, the NES had better graphics, sound, processing power, and yes, gimmicks. The 1985 launch was actually limited to New York City for the holiday season, and was then expanded in 1986 when it was clear to be a success.
Anime (Wasteland and Sky): As anyone who knows anime knows, there are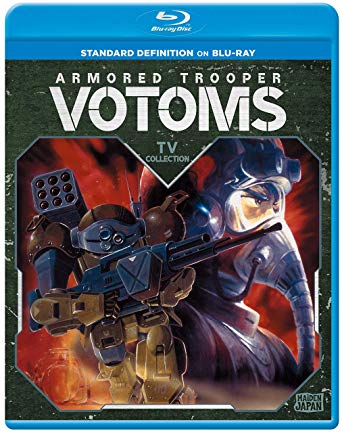 two kinds of mecha series. First there were the originals, the super robots, then there were those created with Mobile Suit Gundam, the real robots. The former were pulp heroes that went on adventures to stop the villains while the latter were based on soldiers fighting in wars. Different approaches and aims allowed for very different legacies.
Book Review (Matthew Constantine): The second book in The Prydain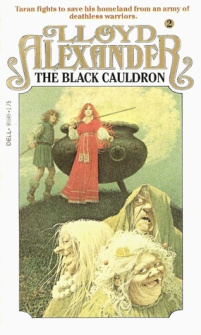 Chronicles by Lloyd Alexander, The Black Cauldron is somewhat more complex and more interesting than The Book of Three.  Having already been introduced to many of the characters, we don't need to go through that again and can instead jump right into the action.  Taran and friends are tasked with finding and destroying the Black Cauldron aka the Crochan, the magic item used to create near invincible Cauldron Born, undead warriors.
Tolkien (BBC): A pub made famous as a meeting place for fantasy authors CS Lewis and JRR Tolkien is to be made into a hotel. The Eagle and Child in St Giles', Oxford, has a plaque inside commemorating the writers' get-togethers. Known as The Inklings, they would regularly meet up with other academics at the Grade II listed pub. The application was approved by Oxford City Council's west area planning committee on Tuesday.
D&D/Cinema (Tenkar's Tavern): Comicbook.com shared an article about the upcoming Dungeons & Dragons movie (due Summer of 2021) – Thanks to Luke Gygax for sharing the article on Facebook. The upcoming Dungeons & Dragons movie will feature at least one character with ties to the Forgotten Realms and will focus on a quest for an iconic magical object. ComicBook.com can exclusively report that the upcoming Dungeons & Dragons movie currently in development by Paramount will focus on a group of adventurers looking for the Eye of Vecna, a powerful artifact that dates back to the earliest days of the game.
Pulp Hero (Black Gate): I have to confess that writing The Spider is a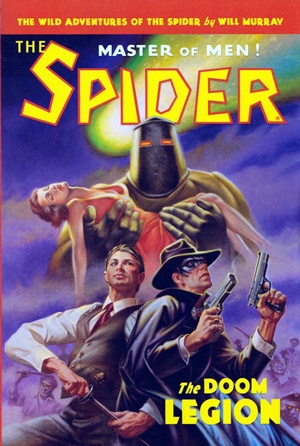 completely different experience for me than writing the Wild Adventures of Doc Savage, Tarzan, John Carter, or any of the other classic pulp heroes I've been privileged to bring back to life in new novels. With these other pulp heroes, it's largely a matter of concocting a logical plot and having the heroes go through their customary pieces, although I seem to have quickly become an accidental king of crossovers since I've managed to convince the various license holders to permit me to have a few of them collide, such as Doc Savage and The Shadow, Tarzan of the Apes and King Kong.
Review (Porpor Books Blog): Men of Violence: All Review Special' ($5.99, 93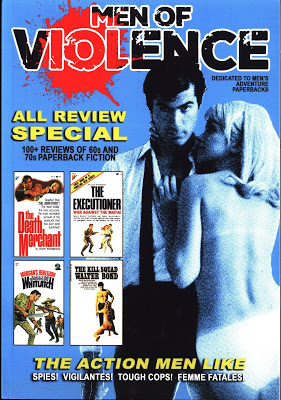 pp) features reviews (limited to 250 words for an individual book and 500 words for a series) of over 100 paperbacks and comics published from 1953 to the present day, that fall (more or less) into the genre of 'Men's Adventure' fiction. Needless to say, we live in an era in which men rarely read for pleasure, the genre of Men's Adventure is regarded as affront to a Woke society, and any adolescent who brings a copy of Torture Love Cage (Jack Savage, 1959) to school probably will be expelled, and obliged to receive Counseling before being readmitted.
Book Review (Rough Edges): Almost a year ago, I read the first book in the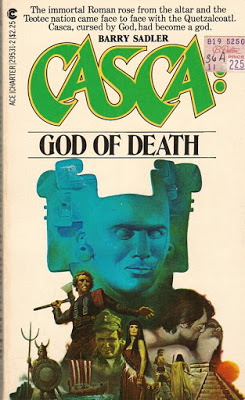 Casca series by Barry Sadler and really enjoyed it. I didn't mean for so much time to go by before I got back to the series, but that's the way it happened. I've finally read the second book, GOD OF DEATH, which picks up the story of Casca Rufio Longinus, former Roman soldier who was present at the Crucifixion and was cursed with immortality because of it. Wounds or illness that would kill a normal man can't claim him, and he's doomed to wander the world, always making his way as a mercenary soldier.
Novel Excerpt (DMR Books): Wulfhere and Eanhere and their army of bears crept down the valley silently. From a cliff they could see Penda's men as they sat in a little grove eating their midday meal. Eanhere took half the bears and crept round to the other side of the grove while Wulfhere waited on this side with the rest. Wulfhere crept quietly closer till only a small knoll stood between the Mercians and himself, and he could hear their loud talk and laughter. "Ha, we will root this bear out of his den, and he will go the way of his people!" one said as he emptied his horn of mead.
Art (Karavansara): Turns out this is a Robert Maguire cover for a novel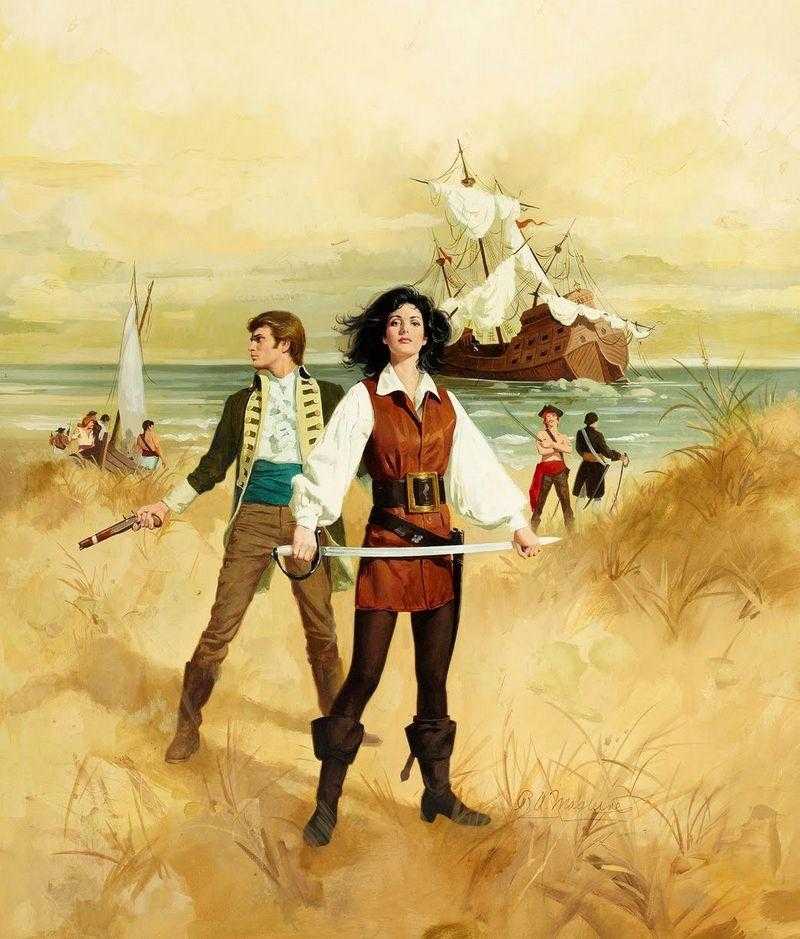 called The Deadly Lady of Madagascar, bt Frank G. Slaughter (nice name for someone writing about deadly ladies) that I will try and find somehow. If I can't write it, I can certainly read it.
Alt. History (Enter Stage Right): Alternative history (popularly called "alternate history") is sometimes termed "uchronia" or counterfactual history. It is important to remember that alternative history pertains to events that are in the past at the time when the narrative is being written. So, for example, the 1920s projections of Hugo Gernsback about the 1980s cannot be properly termed as being alternative history – even though his vision of the world of the 1980s is much different from what has actually occurred.
D&D (Sacnoth's Scriptorium): So, I just got a comment on my post back in September on the new film documenting Arnesom's role in the creation of D&D. Since the comment seems to come from the filmmaker himself, thought I'd feature it here so as to give the filmmakers a better chance to have their say. Here's their comment.
Gaming Magazines (Silver Key): Later issues of White Dwarf introduced readers to Thrud the Barbarian. The loinclothed barbarian stereotype born in the pages of sword-and-sorcery (Brak, Thongor, Kothar and their ilk) was by then quite pervasive, and strip author Carl Critchlow had fun with a character that was literally all muscle and no brain—a tiny head upon a massive, muscular body. Issue #50 (February 1984) has Thrud invoking "the sacred jockstrap of Robert E. Howard" before hacking his way through a horde of castle defenders, whom he (mistakenly) believes are holding a princess captive in the tower.
Science Fiction (Tellers of Weird Tales): I'm going back farther now into the past, into spring when, in a week when I was sick, I read The Space Trilogy by C.S. Lewis. Things To Come (1936) was still fresh in my mind when I read these books. That freshness may have influenced my thoughts on Out of the Silent Planet (1938), Perelandra (1943), and That Hideous Strength (1945). I shouldn't spend too much time on this, but I'm sure I will. There is a lot in The Space Trilogy and it's hard to move past some of these things without commenting on them and applying them to issues current in this blog and in our world of today.
Weird Tales (Dark Worlds Quarterly): Seabury Grandin Quinn would begin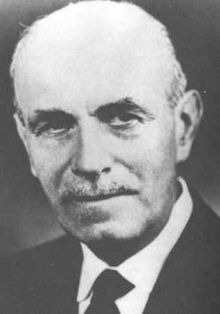 his writing career in The Thrill Book, an early Weird Tales precursor devoted to strange and off-trail fiction. Street & Smith, the future publisher of The Phantom and Doc Savage, ran The Thrill Book for sixteen issues, from March 1 to October 15, 1919. The magazine would publish Francis Stevens' The Heads of Cerberus, one of the first science fiction novels about parallel worlds.