Publishing (Walker's Retreat): Rothfuss got outed as another Martin-tier procrastinator by his editor today. He ain't the only one. 'Kingkiller Chronicle' Editor Believes Author Hasn't Written Anything for Years https://t.co/SLM3CAGEXd— LJ Ramones (@LjRamones) July 29, 2020               This is a major problem with OldPub authors. Scalzi's been hammered for it. Scott Lynch got nailed for it. Years-long delays that fuck up publication schedules and hurt both the actual target for OldPub authors (the publishers) and the purported target (the readers) accordingly are too common, and sadly not even for reasons one could excuse if there were measurable results to offset them.
T.V. (RMWC Reviews): The third of Tsuburaya Productions 10th anniversary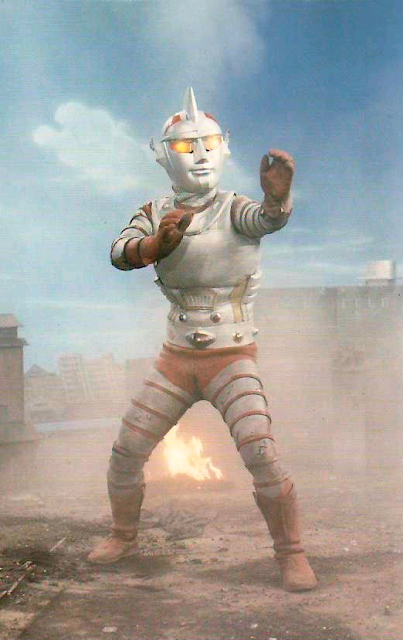 shows, Jumborg Ace was different from Ultraman Taro and Fireman in that it was chock full of robots. Jumborg Ace began airing on January 17, 1973 on Mainichi Broadcasting System, the show ran for 50 episodes and was primarily produced by staff who had previously worked on Mirrorman under the direction of Yoshiyuki Kuroda.
New (Wasteland & Sky):  Finally, today is the day we've been waiting for. The Pulp Mindset is out for everyone on amazon. This guide has been in the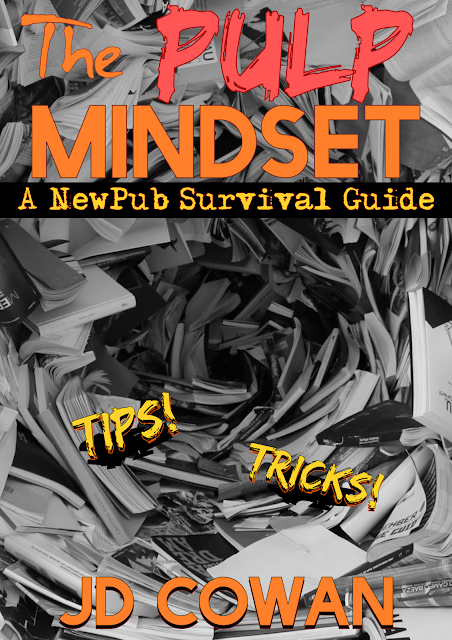 works for awhile and now I can finally show you just what I've been working on behind the scenes for the past couple of months. It's a guide for new creatives who wish to understand just how to approach art in the modern age, and for those who wish to understand just what this NewPub thing is about. You can find it on amazon here.
Writers (Kairos): To call Ambrose Bierce a writer would be an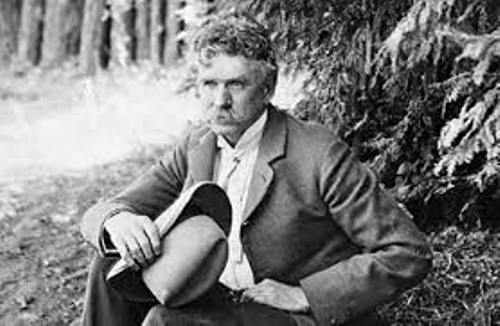 understatement. This famous–some might say infamous–author, journalist, solider, and adventurer left a mark on American culture comparable only to the likes of Poe, Lovecraft, Greeley, and Twain. His Devil's Dictionary skewered official and media doubletalk a century before the politically correct crowd's drive to deform language began in earnest.
RPG (Table Top Gaming News): Crypt of the Mellified Mage Adventure Now Available for Forbidden Lands RPG. I have to say, I don't know what it means to be "mellified." Spellcheck is telling me it's not even a word. So, I'm pretty sure it's bad if it happens to you. And if it happens to a mage, that's gotta be worse, right? And if that mage is in a crypt? That's just dangerous. Good thing you're a band of adventurers that goes out of their way to find such dangers, right? The Crypt of the Mellified Mage is now available for Forbidden Lands. You can pick up your copies online now.
Fiction (Superversive SF): The third book of the chronicles begins 18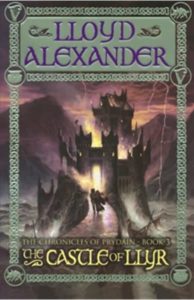 months after the destruction of the Black Cauldron and details the Princess Eilonwy's journey to become a proper young lady and magic user. Not understanding why she must learn court protocol and leave Caer Dalben, she is understandably upset. However, she goes, as is her duty. Things quickly turn upside down as she is kidnapped by agents of the defeated Queen Achren! Taran and friends set out to rescue her. Along the way, they will make new friends and new enemies.
Robert E. Howard (John C. Wright): Conan here is once again the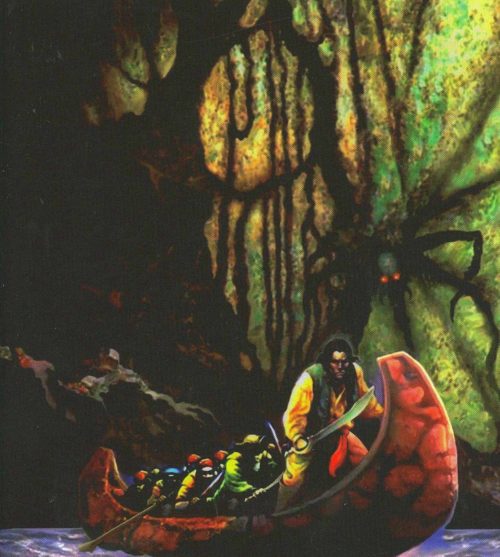 archetypal noble savage. The superiority of the grand and lonely barbarian, a man who prevails with no sort of civilization to aid or soften him, is once again clearly on display. Indeed, the quality is one that can be seen with the eyes, spotted before a word is spoken. Thus is Conan described when he first steps into view on a path of a deadly forest.    … [Conan] wore a sleeveless hauberk of dark mesh-mail in place of a tunic, and a helmet perched on his black mane. That helmet held the other's gaze; it was without a crest, but adorned by short bull's horns. No civilized hand ever forged that head-piece."
Art (DMR Books): Ed Emshwiller, who commonly went by the nickname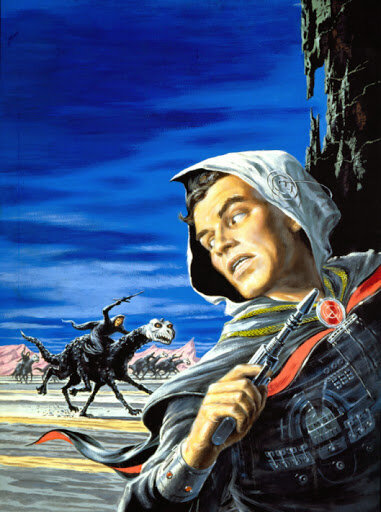 "Emsh", died on this date in 1990. I've only really studied his work in the past few years, but that's made me realize the man and his art are both worth knowing more about. He was an early illustrator of Conan, as well as Fafhrd and the Gray Mouser. I plan on doing a "Savage Swords of" post devoted to Emsh at some point in the future, but today I think an overview of his life and work is more appropriate.
Fiction (Paperback Warrior): Using the names Jack Higgins, Martin Fallon,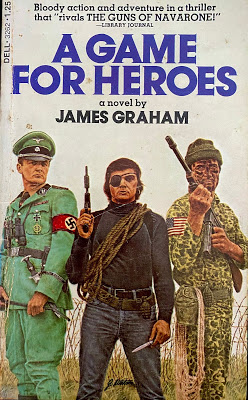 and Hugh Marlowe, Henry Patterson had a successful, early literary career throughout the 1960s and early 1970s with a high-adventure template utilized by Alistair MacLean, Desmond Bagley and Hammond Innes. Five-years prior to Patterson becoming a household name with The Eagle Has Landed (as Jack Higgins, 1975), he used the name James Graham to write a traditional WW2 adventure novel called A Game for Heroes (1970). It was published as a hardcover in 1970 by Macmillan and reprinted countless times over by the likes of Dell, Harper Collins and Penguin. It remains in print today in both physical and digital versions.
Pulp Magazines (Men's Adventure Magazines): It also got me started on a hunt for Mike Shayne stories in men's adventure magazines (MAMs).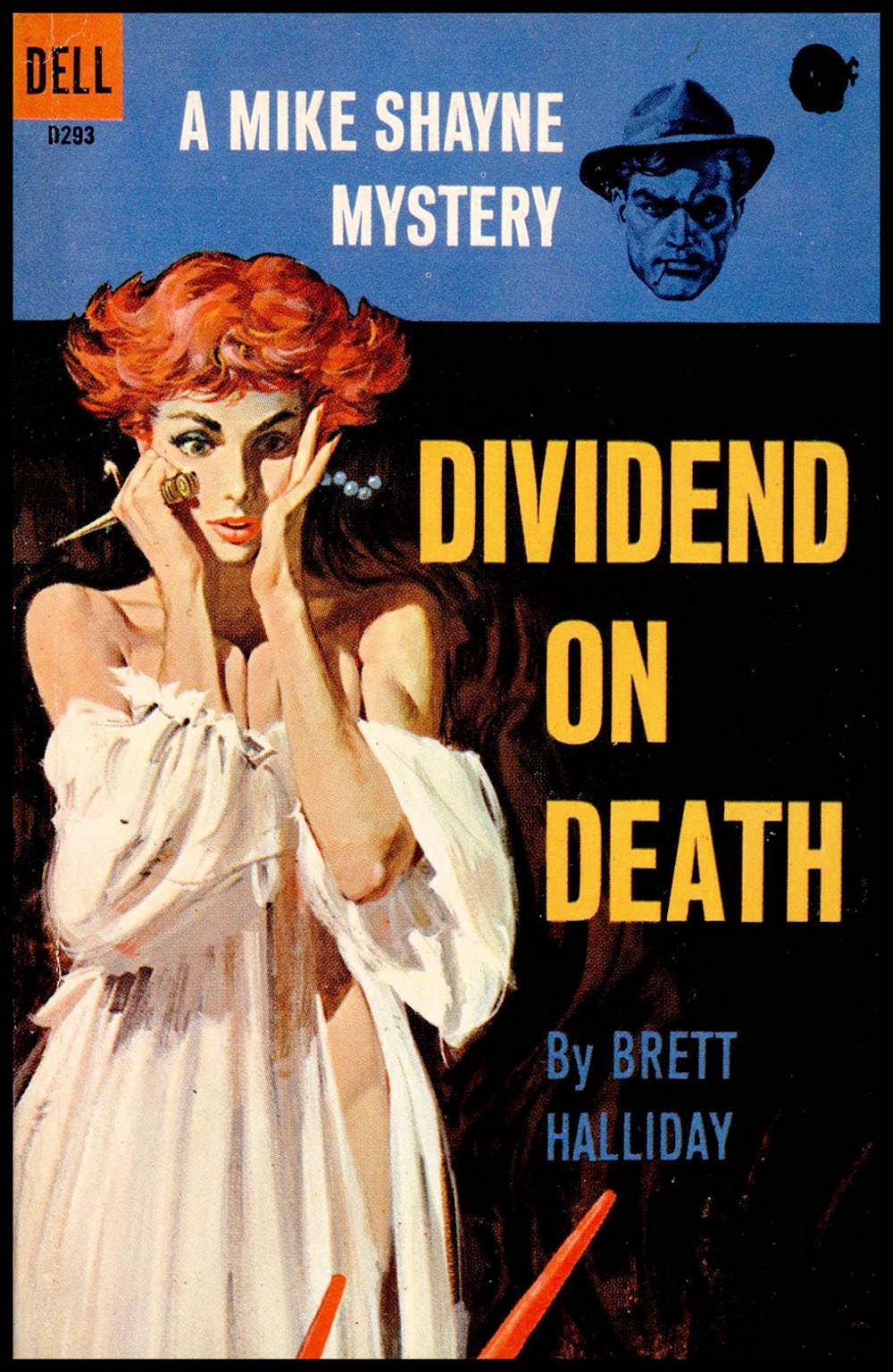 There's very little information online about Shayne stories in MAMs. The most significant clues about them are in a list on Philsp.com, the awesome, indispensable "Galactic Central" site that provides information about thousands of different vintage magazines. As I looked through the Galactic Central list, I realized it wasn't quite complete.
Gaming (Gamespot): Season 3 of Halo: The Master Chief Collection will be a very big deal for Halo 3 in particular. Design director Max Szlagor said in a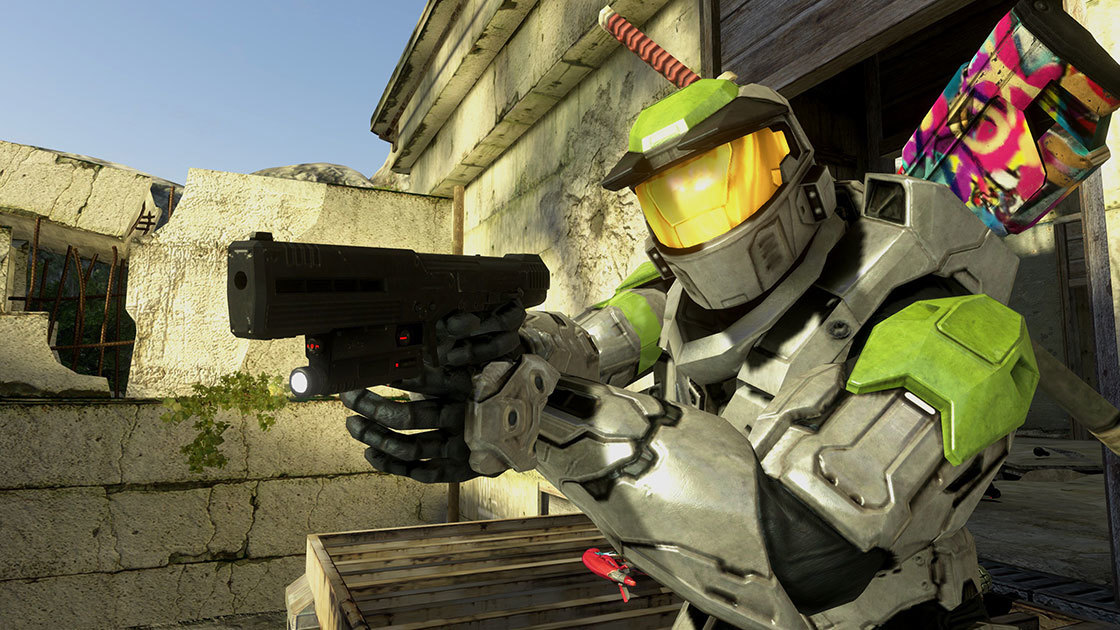 new blog post that Season 3 will contain many more customization options across the board, including brand-new content for Halo 3. Season 3 will add new weapon skins, new visors, and "other content" for Halo 3, Szlagor said. This is a big deal because Halo 3 has never had weapon skins. "This marks the first step in our expansion of Halo 3 customization," Szlagor said.
RPG (Morrus' Unofficial Table Top RPG News): The pandemic-mandated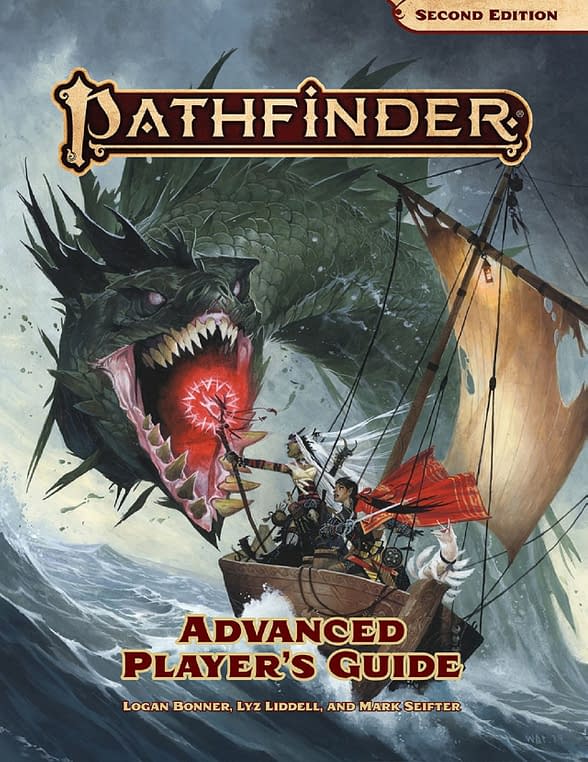 online version of Gen Con is going on right now, and many companies traditionally use the event for big releases. The fact that it's online isn't holding Paizo back as they release their new products, including the Advanced Player's Guide for Pathfinder and the Starship Operations Manual for Starfinder.