Cinema (Yahoo): Jason Mamoa is opening up one particular career misfire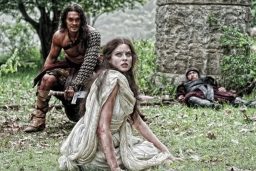 that still cuts deep. The actor, set to appear in such forthcoming films as Aquaman and the Lost Kingdom and Fast X, spoke to British GQ for a recently published interview about the fact that a project can be enjoyable to shoot and still end up not being well-liked, due to problems in postproduction.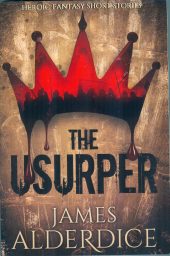 Fiction (Epic Indie): The indie fantasy market is something that has been very good to grimdark authors. It provides a global audience for those who want to tell stories that might not be right for traditional publishers. I've been very lucky to not only find a bunch of great novels but meet some great authors as well. These are great works, though, that I think grimdark fans would be lucky.
Publishing (Publishers Weekly): No matter which way you look at it, sales
of mass market paperbacks have been in steady decline since 2017. NPD BookScan data shows that unit sales fell 31.5% in 2021 compared to 2017, while the Association of American Publishers put the decline in dollar sales at a more disturbing 42.7% in 2020. Both data sets show more declines occurring in 2022.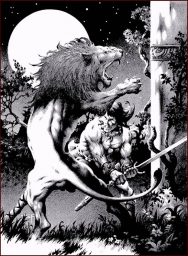 Art (Neo Text Corp): Anyone who has had an interest in heroic fantasy in the 1970s -1980s would surely recognize the name of Stephen Fabian – or, at the least, would have seen his logo initials "SF" below his stylized depictions of beautiful women and muscular men. It's also wonderful and inspiring to know that Fabian (as he is usually referred to, by all who appreciate his art) at the age of 90 is still with us and happy to know he's being featured here!
Fiction (Sprague de Camp Fan): "The Shadow Kingdom" was originally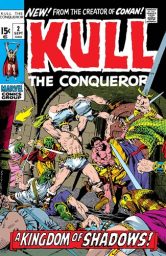 published in Weird Tales, August 1929. It was reprinted in Skull-Face and Others, Arkham House, 1946, then again in The Coming of Conan, Gnome Press, 1953, before appearing in King Kull, Lancer Books, 1967.
Writing (Wasteland & Sky): Your book won't be shelved anywhere in a "real-live" bookstore, because bookstores only order from their corporate masters in the paper cartel. Not to mention that no one goes to these stores anymore either. You can also forget about libraries because your librarian will not stock your books and if they do no one will check it out or know it's there to begin with. I hate to be that guy, but libraries are functionally useless in the modern day, just as the people running then are more interested in political posturing and lecturing parents than inspiring kids to read.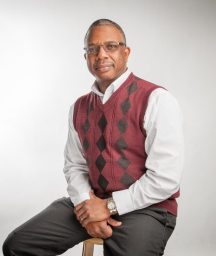 Authors (DMR Books): Milton J. Davis must be one of the busiest writers in the self-publishing scene. He's contributed stories to anthologies by such notable publishers as Baen, Titan, and even DMR Books, and still manages to make time to publish a variety of titles (including graphic novels and role-playing games) through his own company, MVmedia. Read on to learn more about his work.
Comic Books (Dark Worlds Quarterly): The Conan in Black & White series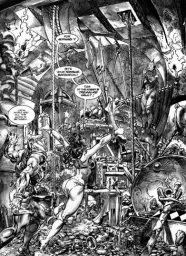 has been single artists up to now. Men like Nino, Alcatena, Kayanan and Mayerik can hold their own for a post. But I also found some very promising artists who only got one chance to draw the Cimmerian and I wish they had had long runs. All have proven to be professionals, going on to draw superheroes and other kinds of comics and media. We might call them "mightabeens" if they had come along at a different time.
Tolkien (Notion Club Papers): The great tales never end: Essays in memory of Christopher Tolkien. Edited by Richard Ovenden & Catherine McIlwaine. Bodleian Library Publishing: Oxford, UK, 2022. pp. 231. I feel enormous gratitude to Christopher Tolkien (1924-2020) for the extraordinary work he did in editing and making available his father's unpublished works, and the drafts of his published works.
Criticism (Kairos): An important part of being a social commentator is engaging with good-faith arguments that challenge your positions on the topics you cover. That goes double for writers, since it's storytellers who are the new priesthood of our narrative-driven society. That is also why literary critics play a vital if often unsung role. If they want to master their craft and make as big an impact as possible, writers must strive to understand which aspects of craft work and why.
Edgar Rice Burroughs (Fantasy Literature): The People that Time Forgot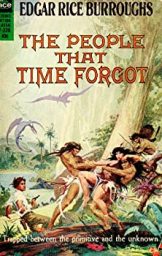 (1918) is the second novel in Edgar Rice Burroughs' CASPAK trilogy. In the first installment, The Land that Time Forgot, Bowen Tyler gets stranded on Caspak, a lost world where prehistoric animals and subhuman people exist. The story picks up in The People that Time Forgot as Bowen's friend Tom Billings decides to go looking for him. When Tom lands on Caspak, he doesn't have much time to search for his friend because it takes all his effort just to survive.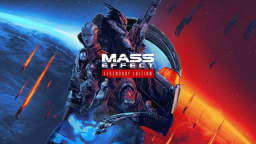 Gaming (Chicago Wiz Games): Having never played Mass Effect before, I just finished my binge of #1 – 3 today. I'm having similar to feels to how I do when I finish a great series of books – withdrawal and introspection. I had enough "war points" that I could do all three endings, but not quite enough to get the secret ending, but I watched that on YT, so I'm satisfied. I copied my save folder at the decision point so I didn't have to replay the last 30 min two more times.
Art (Pulp Net): With the recent passing of James Bama (1926-2022), I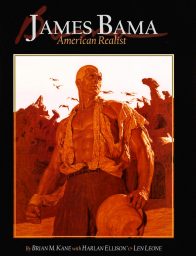 realized I never posted on the only book on Bama's work that includes his Doc Savage paperback-cover artwork. That is James Bama: American Realist by Brian M. Kane with an intro by Harlan Ellison and a foreward by Len Leone.
RPG (Grumpy Wizard): The term "Old School Renaissance" has come to encompass a large number of games. Some of them have quite different design intents and are different gaming experiences. This is confusing for people inside of the OSR let alone those on the outside looking in. It was very clear what an OSR game was when I first became aware of the OSR.
Science Fiction (Tellers of Weird Tales): It was May 1950 and time to do a wretched thing or two. Astounding Science Fiction got the ball rolling by printing "Dianetics: The Evolution of a Science" by L. Ron Hubbard in that month's issue. On May 9, 1950, Hermitage House issued the book-length version, Dianetics: The Modern Science of Mental Health. Astounding editor John W. Campbell, Jr., had a big hand in both of those works of pseudo-nonfiction.
Art (DMR Books): "No one can possibly understand the esteem and respect I've always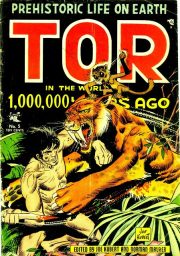 had for Joe Kubert, from the time I was 10 years old. Joe was — and in my mind, is — the kind of creative talent that we need in our industry. Not just a talented person but also a good businessman and a great father. And then of course there's that other thing.
Science Fiction (Marzaat): Published in 1963 under the far better title Junkyard Planet, this was an expansion of Piper's "Graveyard of Dreams". Like Four-Day Planet, it's a juvenile novel though with a protagonist older than the usual works in that genre. While Piper did not find the writing of it quite as easy as Four-Day Planet, it was a relatively easy process for him and, to his surprise, it sold well as that other novel.
Science Fiction (Fantasy Literature): In 1919, Cummings began his career as a writer, his very first sale being the novella-length "The Girl in the Golden Atom," which initially appeared in the March 15, 1919 issue of All-Story Weekly, its front cover sporting the blurb "A Romance of a World Within a World." That issue sold for 10 cents and contained 176 pages of prime pulp fiction … including Part 5 (of 6) of Abraham Merritt's The Moon Pool. Cummings' first-ever story proved so popular with readers that, the following year, he came out with a sequel that was four times as long!
Comics (John C. Wright): Recent columns in this space reviewed the seminal science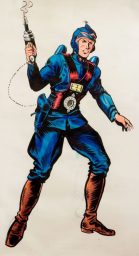 fiction adventure novellas of Anthony Rogers, namely ARMAGEDDON 2419 A.D. and its sequel AIRLORDS OF HAN by Phillip Francis Nowlan. It seems fitting to review the author's adaptation of his tale into a daily comic strip, which catapulted his protagonist widespread success and enduring fame.
The pulp tales were written in a dull but workmanlike fashion, and should have been forgotten even by aficionados of early science fiction.
D&D (Mystical Trash Heap): Recently game historians Paul Stormberg (at Dragonsfoot) and Ben Riggs (on Facebook) have been sharing a trove of historical sales data from TSR for various D&D and AD&D products. As a nerd, I'm a sucker for this sort of stuff, but was frustrated by the fragmentary and piecemeal nature of it so I decided to copy & paste their numbers into a combined spreadsheet of my own.
New (Pulp Net): Pulp Adventures #40 is out from Bold Venture Press, dated Spring 2022.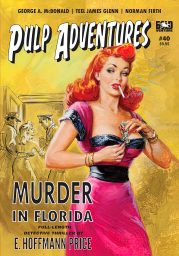 As always, we get a selection of new and classic pulp stories, with some non-fiction pieces. his is the first issue of 2022, and I hope they can get back to being quarterly. This starts their ninth year of publication.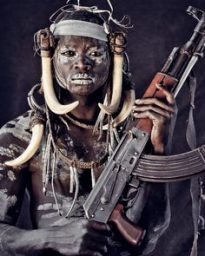 Firearms (Frontier Partisans): When I was a frontier-obsessed youth I had a book that was full of non-fiction essays on American Indian topics. I can't remember the title, but I remember one of the essays, titled Is Geronimo Alive & Well In The South Vietnamese Central Highlands? The thesis was that Americans faced the same kind of elusive guerrillas in Vietnam that we had faced in the desert Southwest in the 1880s. I must have re-read it a dozen times or more.