Comic Books (Kabooooom): KING-SIZE CONAN #1/ Stories by ROY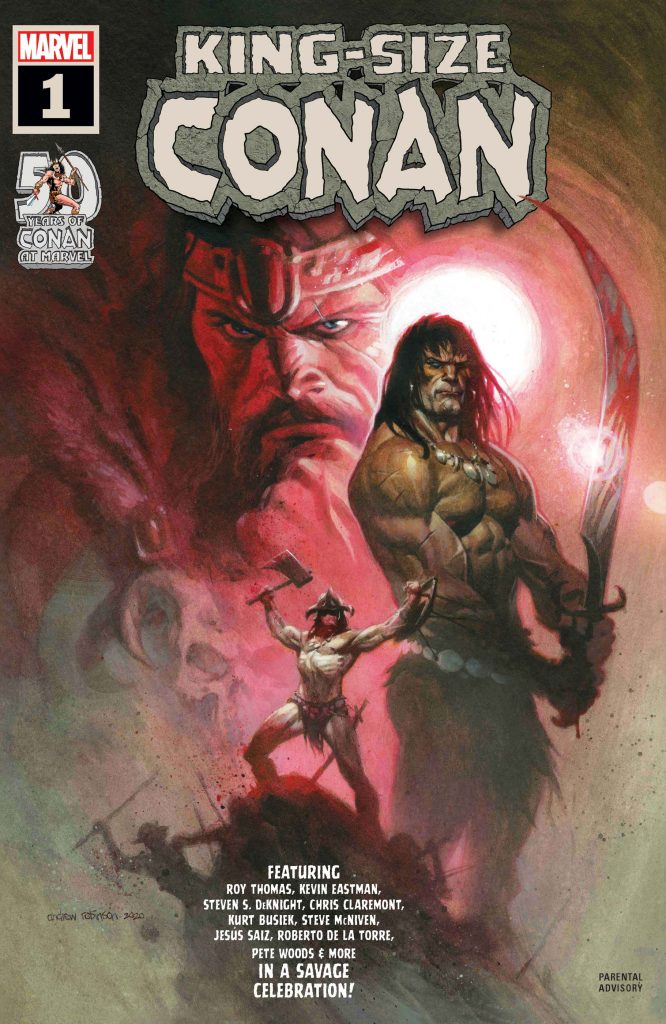 THOMAS, KURT BUSIEK, CHRIS CLAREMONT, KEVIN EASTMAN & STEVEN S. DEKNIGHT/ Art by STEVE MCNIVEN, PETE WOODS, ROBERTO DE LA TORRE, KEVIN EASTMAN & JESUS SAIZ / Colors by IVE SVORCINA, PETE WOODS, CARLOS LOPEZ, NEERAJ MENON & JESUS SAIZ/ Letters by VC'S TRAVIS LANHAM / Published by MARVEL COMICS. It's likely that Conan the Barbarian would barely be known outside the realm of fantasy fandom had it not been for Marvel Comics.
Authors (Tom McNulty): I awakened on Christmas Eve morning to the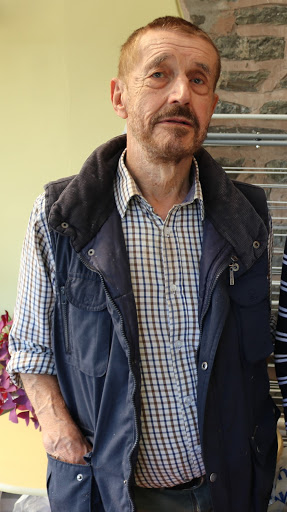 announcement that Guy N. Smith had passed away. I felt as if I'd been knocked off a ladder and was falling into a deep abyss. I admired Guy's incredible creative talent, and when I finally met him on September 1st 2019 at his home in England, I learned what so many others have said – Guy N. Smith was a real gentleman.
Publishing (Too Much Horror Fiction): Here's something I never expected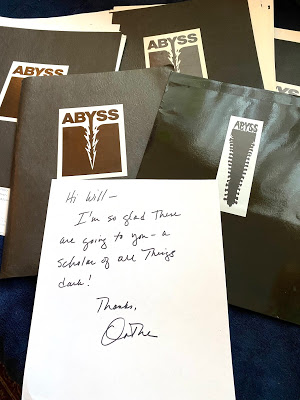 to have in my horror collection: promotional materials from publisher Dell for their new imprint line of horror fiction, the (now-infamous) Abyss. What a treasure trove of archival artifacts! Big thanks go to Kathe Koja, author of the first book published in the line, The Cipher, from whom I purchased it some time ago. Yes, I've been meaning to post this stuff for ages! Really excited to share it with you guys…
Book Review (Amatopia): This was a difficult book to read. But it was also an important one. As such, this is going to be a difficult review to write. For one thing, there has almost been as much ink spilled about American Psycho as blood spilled by Patrick Bateman. Second, it's difficult to write much about American Psycho without spoiling the entire point of it. Still, I will try.
Fiction (Wasteland & Sky): There is plenty about the horror genre that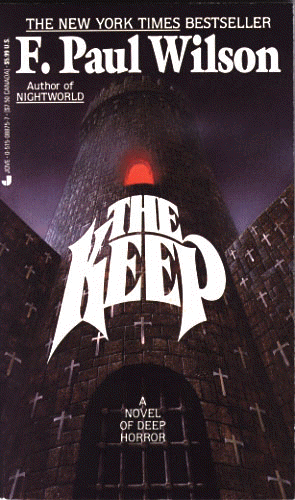 works. Even in the visual format, horror has lasted long in movies and television, even though it relies on more extreme content to tell its story that some just can't stomach. Up until about the 1960s, the favorite subject of the genre was in ancient legends and myths, torn out of the pages of Grimm, the Bible, and ancient history. It was a way to link the modern age to the old. As shown last week, when horror stories try, they can easily match up with the masters. It's a genre that sticks around for a reason.
RPG (Hack Slash Master): Chainmail style roll to cast is an excellent way to allow spellcasters more opportunities to spell-cast. It was originally mentioned in a post here by Jeff, and followed up with these posts by Brendan. The 2d6 curve is a real thing of beauty, but the implementation above is more complex than it needs to be.
Games (Table Top Gaming News): River Horse is continuing their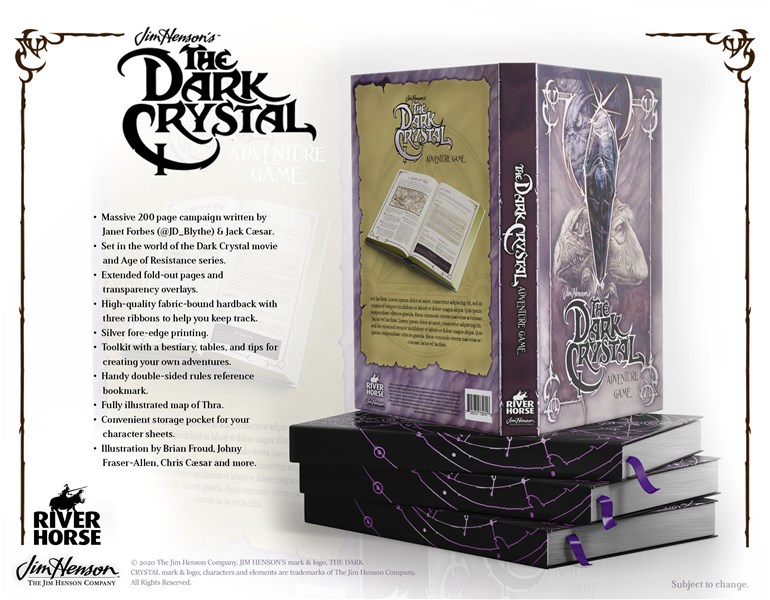 partnership with the Jim Henson Company by announcing that they are working on The Dark Crystal Adventure Game. I kinda want to fill up the rest of this intro with just, "Mmm! mmmmMMM! MMMMmmMMM!" … and so I will.
From the announcement: 2020 comes to a close, we wanted to give you all our Best Season Wishes, and share this cheerful news with you – if you are a Dark Crystal fan, you'll be delighted to know that, after the success of our Labyrinth Adventure Game, we have started work on a second book in our range of easy to play RPGs.
T.V. (Arkhaven Comics): A reader asked me my opinion of FX's new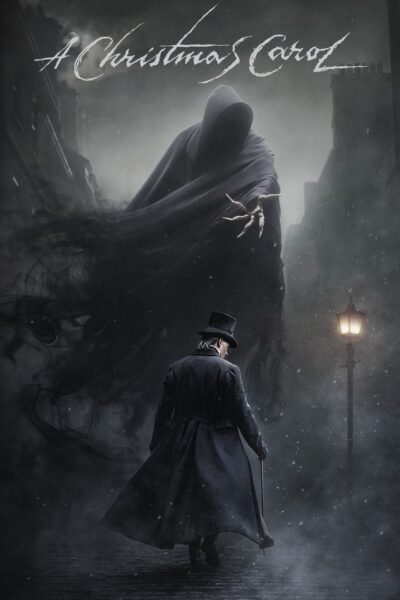 "edgy" version of Charles Dicken's A Christmas Carol. I said I'd give it a look. I did. Then I washed my eyes out with bleach. FX's version of A Christmas Carol is hideous, hollow and Woke. I can't do a proper review of it because I didn't watch it all the way to the end. I threw in the towel when I figured out that Mrs. Cratchit was prostituting herself in Victorian back alleys to buy Tiny Tim medicine.
Weird Fiction (The Smart Set): But what if one were to suggest that what might be the greatest work of Christmas fiction produced in this country stemmed from this small press, with its tiny print runs? Would that be grounds for incredulity? Because we would have to assume that this would not be a happy Christmas tale of corrective spirits, or a corpulent elf descending down a chimney with toy train set rarin' to go. And yet, we do have a tale of the origins of Santa Claus, with Seabury Quinn's Roads, a certifiable Arkham doozy, America's literary answer to Dickens tale of Scrooge, via a tale of a centurion.
Tolkien (Lew Rockwell):   An article by John Yatt from the Guardian of December 2, 2002 attacks Tolkien's The Lord of the Rings with amazing hostility. He not only dismisses the book as "a fake, a forgery, a dodgy copy" but he also attacks it as harmful, "The Lord of the Rings is racist." He ends with this judgement, "Strip away the archaic turns of phrase and you find a set of basic assumptions that are frankly unacceptable in 21st-century Britain."
Comic Books (Bleeding Fool): Zenescope Entertainment, the company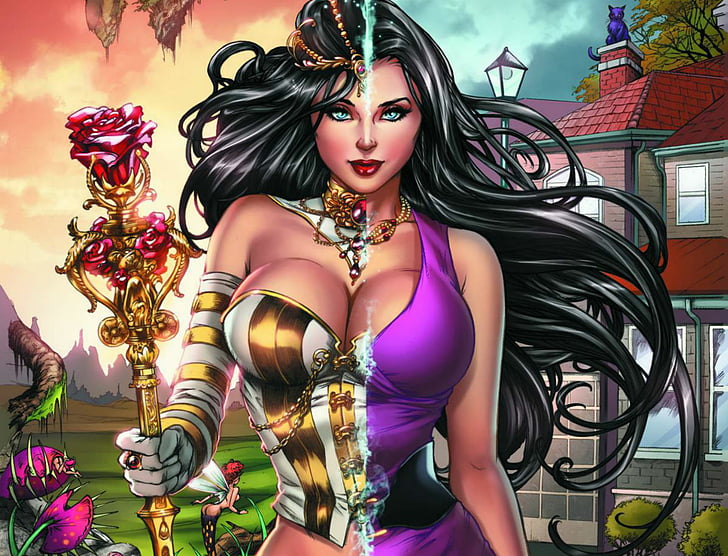 behind independent hit comics such as Grimm Fairy Tales, Van Helsing, Robyn Hood and Grimm Tales of Terror is changing their publishing program beginning January 2021. Zenescope will turn its focus toward publishing monthly, quarterly and annual stand-alone stories within its large shared universe. These newly formatted books will be unnumbered and "oversized" issues containing anywhere from 32 to 72 pages of content.
D&D (Talking Pulp): I recently read and reviewed a great book about the art of the Dungeons & Dragons franchise. I had no idea there was also a documentary about the subject, which came out last year. Coming across this recently on Prime Video, I immediately added it to my queue and moved it to the top of my list. Overall, this is a damn good film on not just on the art of Dungeons & Dragons but also the history of the game, the company behind it, the key people involved, as well as the players and still growing fandom.
Appendix N (The Silver Key): Gary Gygax's Appendix N has been the recipient of much analysis, praise, scrutiny, and exploration. With Appendix N Gygax provided a roadmap for the literary inspirations of Advanced Dungeons and Dragons in a now famous list located at the back of the first edition AD&D Dungeon Master's Guide, one that has since served as the launching pad for aspiring D&D historians, fantasy readers, authors, and podcasters. For example, we now have a work of non-fiction based on the list, Appendix N: The Literary History of Dungeons & Dragons, as well as the Appendix N Book Club podcast.
Authors (DMR Books): My first encounter with Keith Taylor was his work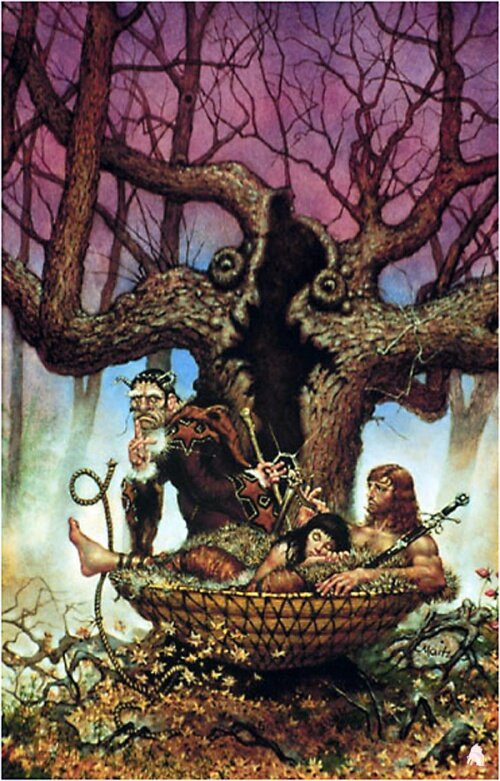 with Andrew J. Offutt for the series about Howard's Cormac Mac Art for Ace books. For years, I never saw anything else published by this author. I became aware of his Bard series only by word of mouth. The same with his Danans trilogy. Until recently much of his work has been out of print.
Pulp Science Fiction (Goodman Games): From the start, from the very title itself, the reader is presented with a mystery in Leigh Brackett's "The Moon That Vanished." For one thing the story's setting of Venus – think the Venus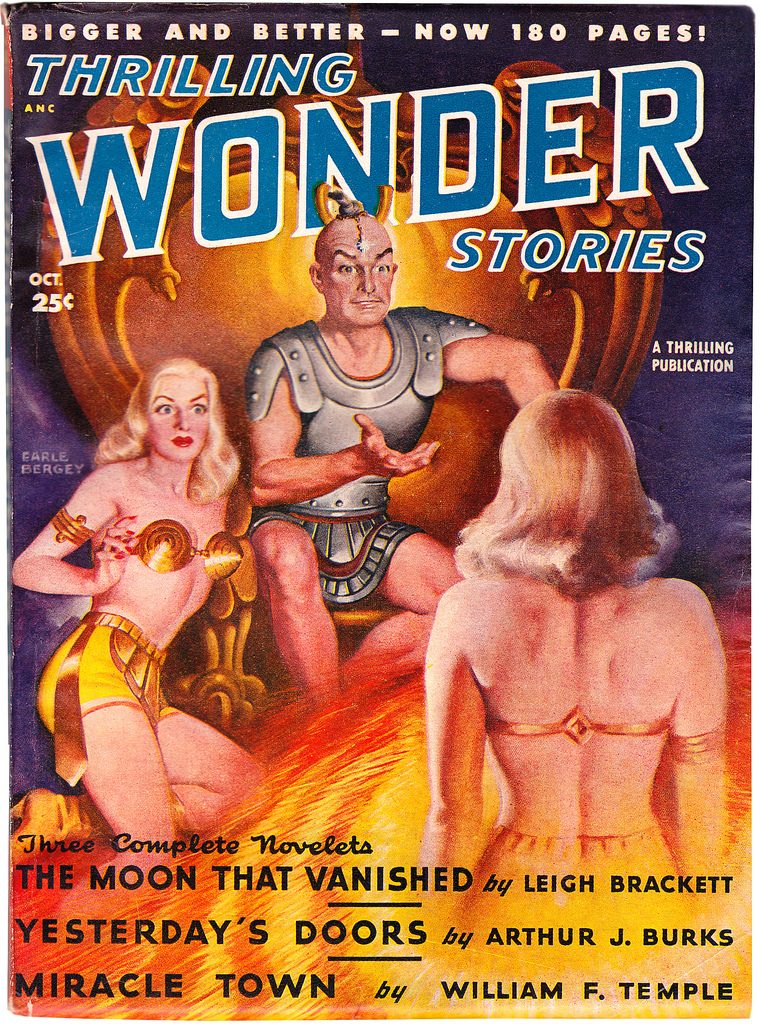 of Edgar Rice Burroughs rather than that of NASA probes – has no moon. But there is much more going on than that. The protagonist, David Heath, is himself disoriented; slumped stupefied in the Venusian equivalent of an opium den and vaguely wondering why some dangerous barbarian is asking about him. Not that he cares, for "[t]he dead and the mad do not care."
Weapons (Future War Stories): There are some mechanical devices that via their design, function, and power have become statements of the person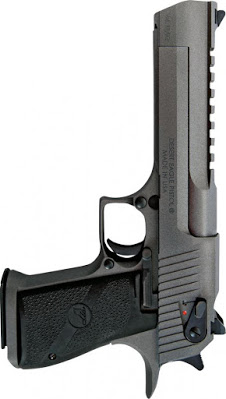 that owns them or uses them. Like the Scottish Claymore, the Ferrari Testarossa, the first Apple iPhone, the gold Rolex, and the subject of this article: the Magnum Research/IMI  Desert Eagle. This giant handgun that fires all manner of massive bullets at all manner of foes, both terrestrial and extraterrestrial and even undead; causing the so-called "Deagle" to become the iconic star of hundreds of video games, movies, TV shows, and even song lyrics.
Game Miniatures (Grognardia): I was, at best, an indifferent collector and user of miniature figures in the roleplaying game campaigns of my youth. Nowadays, I don't make use of them at all, though I have made good faith attempts to do so in the recent past. Consequently, I had – and indeed still have – relatively little knowledge of the history of miniature figures. What Holmes says above is not surprising to me, but, until I'd read it, I never gave it much thought. He talks more about this topic and, in doing so, discusses some intriguing bits of history.
Fiction (Benespen): Unmasked: Song of Karma book 2 [Silver Empire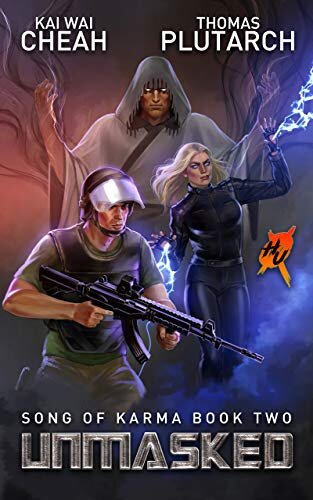 affiliate link] ended up being a very 2020 book. While the events of this book are simply the inevitable consequences of everything that was setup in Hollow City, it feels very much like today with a highly politicized trial of a police officer for a death in the line of duty leading to racially charged riots and civil unrest. Of course, there are also a bunch of people running around with superpowers to spice things up.
Lit-Crit (DMR Books): It was in his guise of Scholar and Critic that I first read Leiber. I'd purchased The Spell of Conan and Fritz had several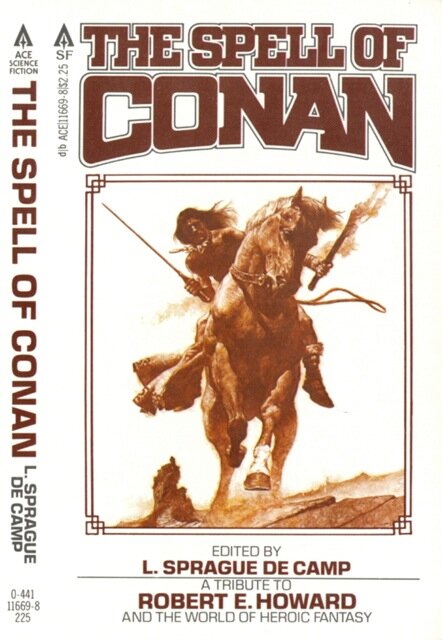 contributions within that landmark anthology. In "Fafhrd and Me", he referenced numerous authors and novels I'd never heard of, such as E.R. Eddison and Salammbo. What he wrote about Faf and the Mouser prompted me to ask my mom to buy me some F&tGM books, which she did that next Christmas. Leiber's "John Carter: Sword of Theosophy" introduced me to the influence of Theosophy on twentieth century SFF. So, I was aware of, and appreciated, the scholar/critic side of Fritz from the get-go.
RPG (Monsters & Manuals): In the comments on this post, Patrick Stuart asks:     Do you think Pathfinder is finally uncool enough that we can adopt it and do the pretentious version? This was in a response to the suggestion that Pathfinder is struggling, 5th edition D&D having basically eaten its breakfast.  I have no idea whether this is true or not. What I do know is that Pathfinder's 2nd edition, despite billing itself as being "easier to learn and faster to play", comes in a core rule book 640 pages long, so it really wouldn't surprise me if it wasn't exactly selling like hot cakes. Was this game ever going to appeal beyond the niche of disgruntled players of 3rd edition D&D still upset about 4th edition?