Authors (Paul Semel): It's either a really good time to be a fan of writer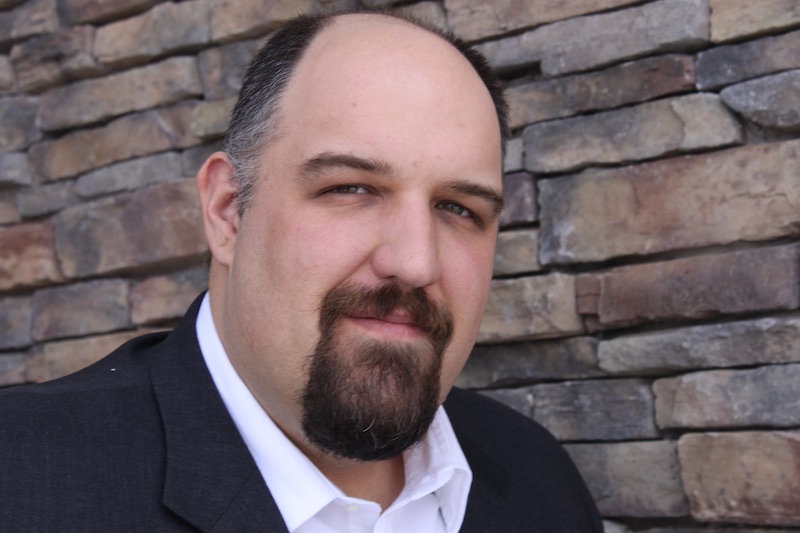 Larry Correia…or a really bad one. Not only has he just released Destroyer Of Worlds (hardcover, Kindle), the latest book in his Saga Of The Forgotten Warrior series, but the paperback version of his short story collection Target Rich Environment Volume 2 is coming out at the end of the month, the paperback of Monster Hunter Guardian, the latest in his Monster Hunter series, will be released November 24th, and a new novel, Gun Runner, is scheduled to come out in February of next year.
Authors (CBChttps://www.cbc.ca/news/canada/nova-scotia/charles-r-saunders-obituary-black-journalist-sword-and-sorcery-1.5723704): Those who knew Charles R. Saunders from the outside never would have guessed at the vast universes contained within him.
A big, solid man with a lion's mane of beard and hair, he moved about his Dartmouth, N.S., neighbourhood like a cat, seemingly able to make his earthly frame disappear. One former colleague described Saunders as "the second-quietest journalist I've ever known." Another thought he was dealing with a wizard.
Fan Film (Walker's Retreat): Today I'm revisiting Axanar the pro-quality Star Trek fan film that Paramount stupidly decided to screw over years ago. Hollywood veteran Robert Burnett was involved, and he put out a series of videos talking about the very thing that got Paramount's attention: the SFX shots. He put them into a short playlist and I want you folks to see it and listen to his commentary.
New! (Wasteland & Sky): The long-awaited third book in pulp auteur Kai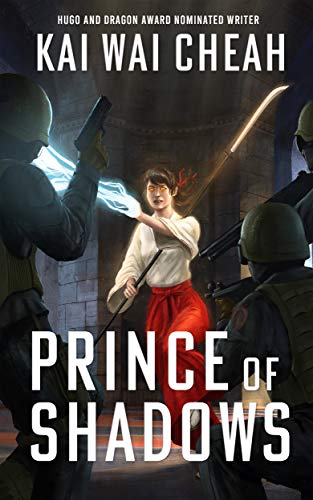 Wai (Benjamin) Cheah's Covenant Chronicles is out today! If you've been waiting for this then you don't need me to tell you what it's about, but for those who are new you are in for a treat. Mr. Cheah is one of the hardest working authors out there today, and you would be hard-pressed to find anyone with the amount of spirit and energy he has.
RPG (RPG Pundit): Chris Perkins learns the hard way that the D&D SJWs will destroy you no matter how much you submit to them.
Board Games (Table Top Gaming News): 40k. The chances are, many of you

out there have played it at some point. Risk. Again, the chances are, many of you have played it at some point. But have you played 40k Risk? No? Well, of course not. The game was only just released by The OP Games. You can go pick up your copies now and fight in the grimdark future in a whole new way.
Forthcoming (Cirsova): Cirsova Fall Special Available for Pre-Order. Short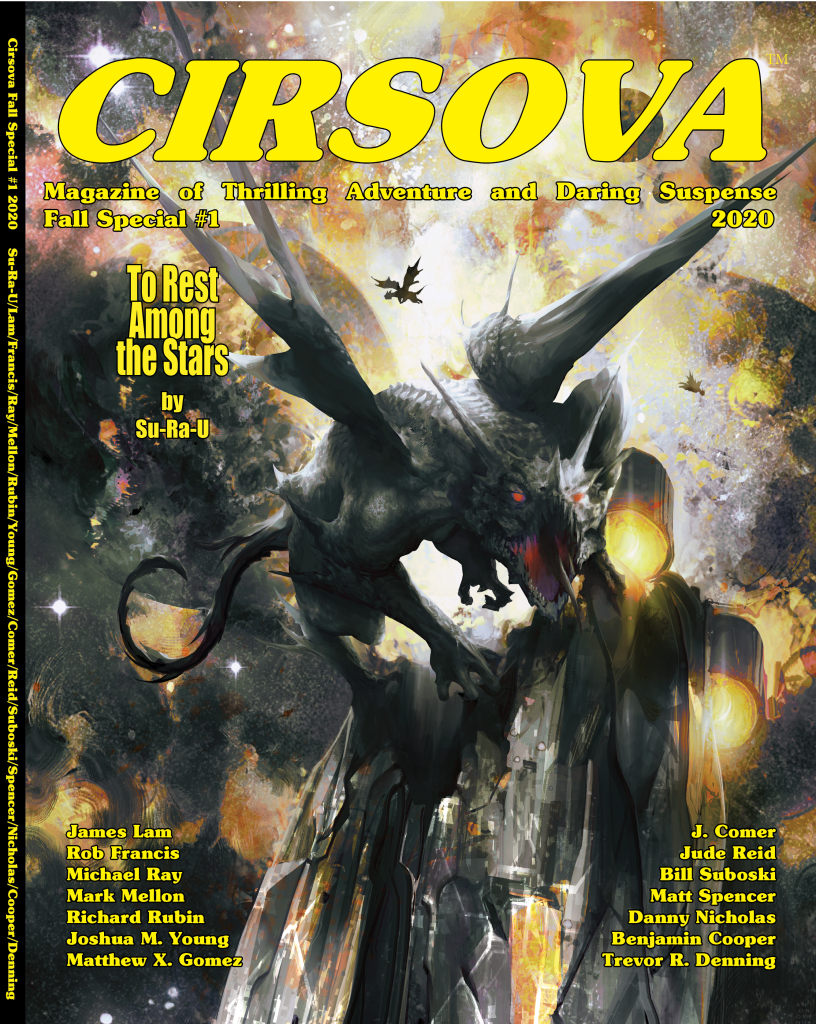 Stories. Melkart the Castaway By MARK MELLON. When a powerful triton destroys his ship, the Phoenician giant Melkart washes up on a foreign shore-and is rudely welcomed by a tyrant who would enslave him!
Horror (Paperback Warrior): British author James Herbert (1953-2013) was the director of an advertising agency before striking it big as a horror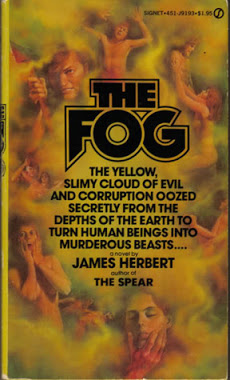 author around the time Stephen King was doing the same thing accross the Atlantic. Herbert's first novel, 1974's The Rats, began a successful 23-novel career with worldwide sales exceeding 50 million copies. I've heard great things about Herbert and decided to start with his second book, 1975's The Fog.
Music (Trinkel Bonker): I saw a glimpse of this last Friday morning on a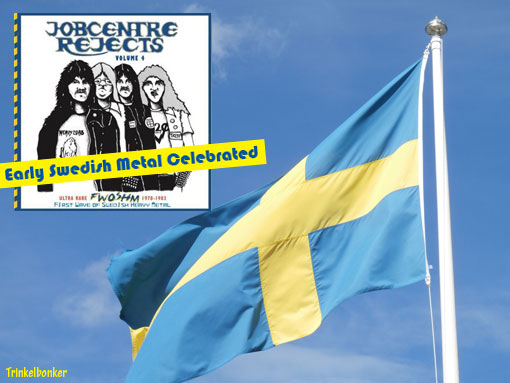 Swedish morning show on TV4 as journalist Jan Gradvall presented this record in front of a fair chunk of the population. It does not take too many viewers that like this for word to spread. Two Volumes in this series will be released on the same day (on September 25), the third Volume "Ultra Rare First Wave Of British Heavy Metal 1978-1983" (perhaps the final release covering the UK scene?) and the fourth that is titled "Ultra Rare First Wave Of Swedish Heavy Metal" 1978-1983″.
Fiction (Men's Pulp Mags): When David Dresser's novel, DIVIDEND ON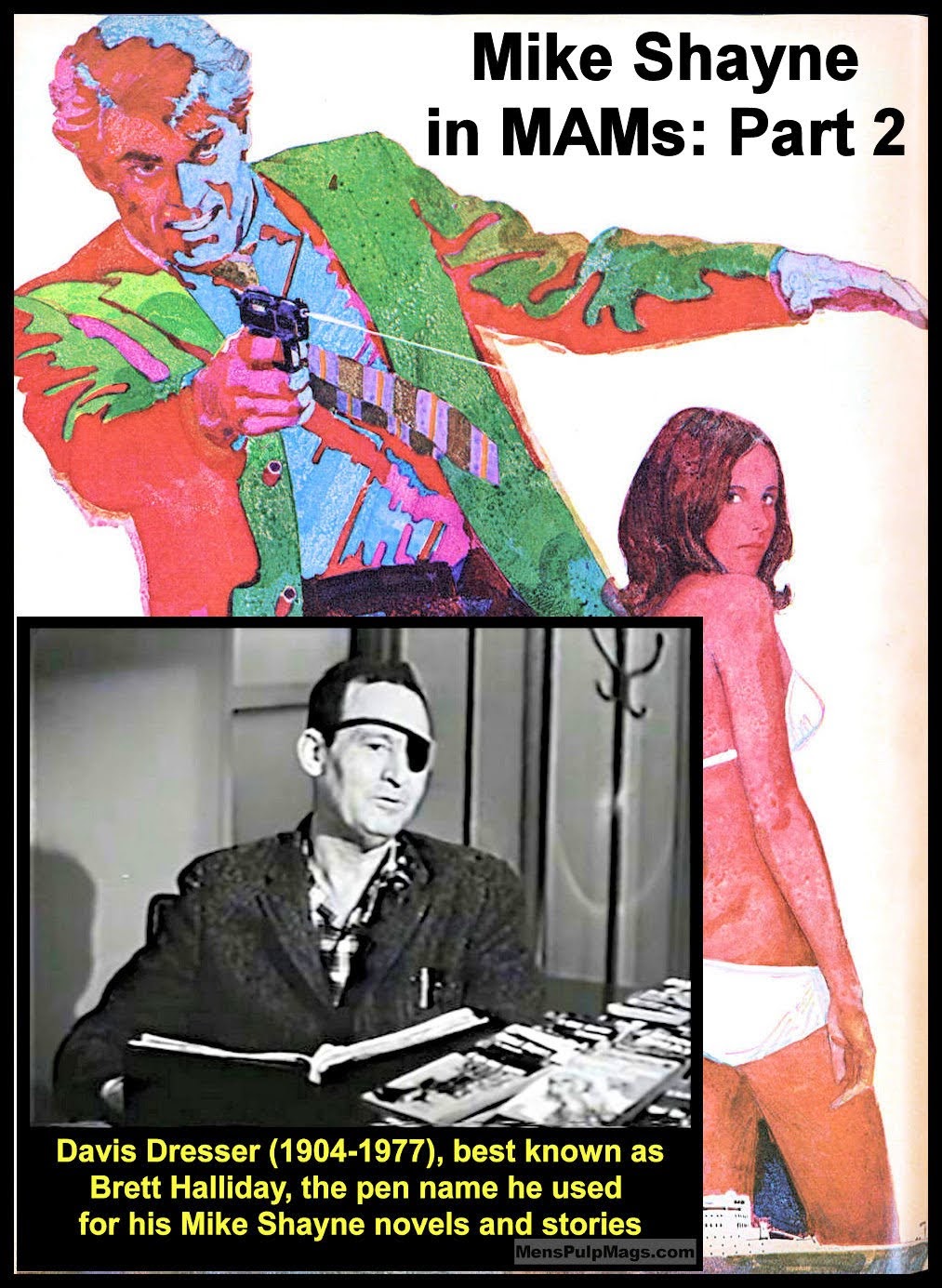 DEATH, was published in 1939 under the pseudonym Brett Halliday, it launched what became a huge multi-decade multimedia empire. It was the first appearance of his tough, red-headed, Miami-based Private Investigator Mike Shayne. The Mike Shayne character went on to appear in more than 70 novels and 300 stories written by Dresser and other writers tapped to use Brett Halliday as a pen name.
Robert E. Howard (DMR Books): It's been quite a while since we had an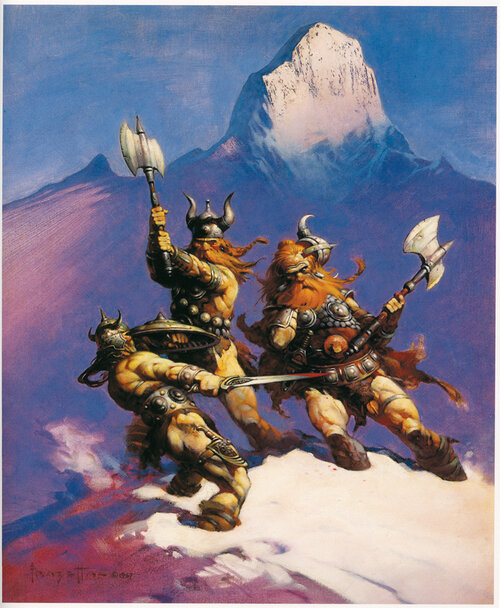 article on the originator of S&S himself, Robert E. Howard. I figured since we're long overdue for an REH post, let's make it a big one! I asked a panel of wizened experts (disclaimer: said panel consists solely of myself) to select the ten greatest sword-and-sorcery stories by Robert E. Howard. All of Howard's most notable characters are represented here: Kull, the Atlantean who became King of Valusia, the Puritan avenger Solomon Kane, and of course, Conan the Cimmerian.
History & Fiction (DMR Books): The Ottoman Turks had disembarked amid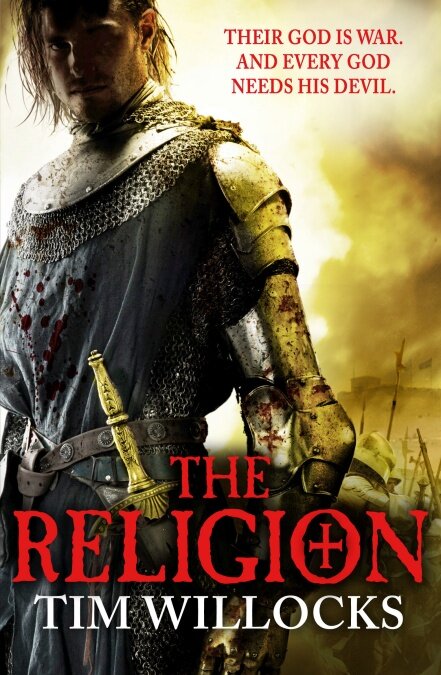 imperial splendor nearly four months earlier. Their soldiers were reckoned in the tens of thousands, outnumbering by a factor of four to one, at minimum, the men whom they had come to kill or enslave: the Knights Hospitaller and the native Maltese who fought alongside them. The threads of fate that brought the Ottoman fleet to Malta had been a-weaving for a half century. The longest and brightest thread in the tapestry would have to be that of Suleiman the Magnificent.
Review (Pulp Fiction Reviews): We've been wanting to read a Chuck Dixon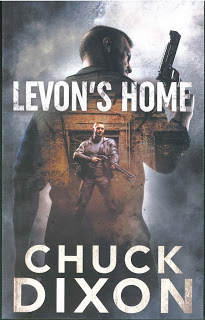 Levon Cade book from some time now. As always, time seemed to get away from us. According to Amazon, there are seven of these with this one being the latest. Before anything else, let us state the book was a gift from the writer, who is a friend. But that has never stopped us from posting an honest review.
Fiction (Ethan Iverson): In 1971, Robert B. Parker successfully defended his doctoral dissertation at Boston University, "The Violent Hero, Wilderness Heritage and Urban Reality: A Study of the Private Eye in the novels of Dashiell Hammett, Raymond Chandler and Ross MacDonald." In 1973, The Godwulf Manuscript was published by Houghton Mifflin. Naturally, the first Spenser novel leans heavily on the topics of Parker's dissertation, especially Raymond Chandler, whose irreverent humor and surreal plots are an obvious starting point for Parker.
Horror (Too Much Horror Fiction): One of the most famous literary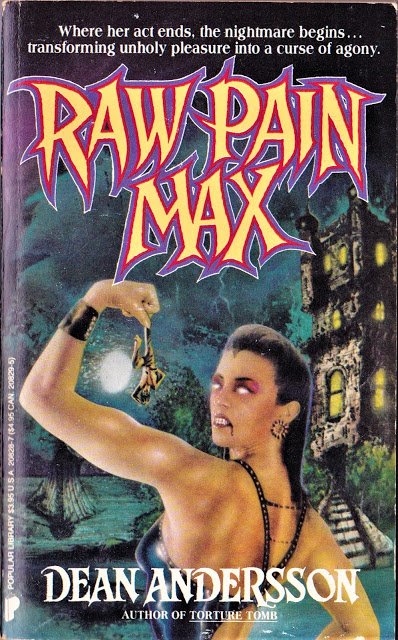 putdowns of all time is what Truman Capote said of Jack Kerouac's iconic Fifties beat novel On the Road: "That's not writing, that's just typing." Ouch. Reading Raw Pain Max (Pinnacle Books, Oct 1988), that quote came immediately to mind, not least because the two protagonists here are constantly in a car driving hither and yon.
Comic Books (Games Radar): Conan the Barbarian has been in comics for 50 years. Roy Thomas has been alongside him pretty much the entire time.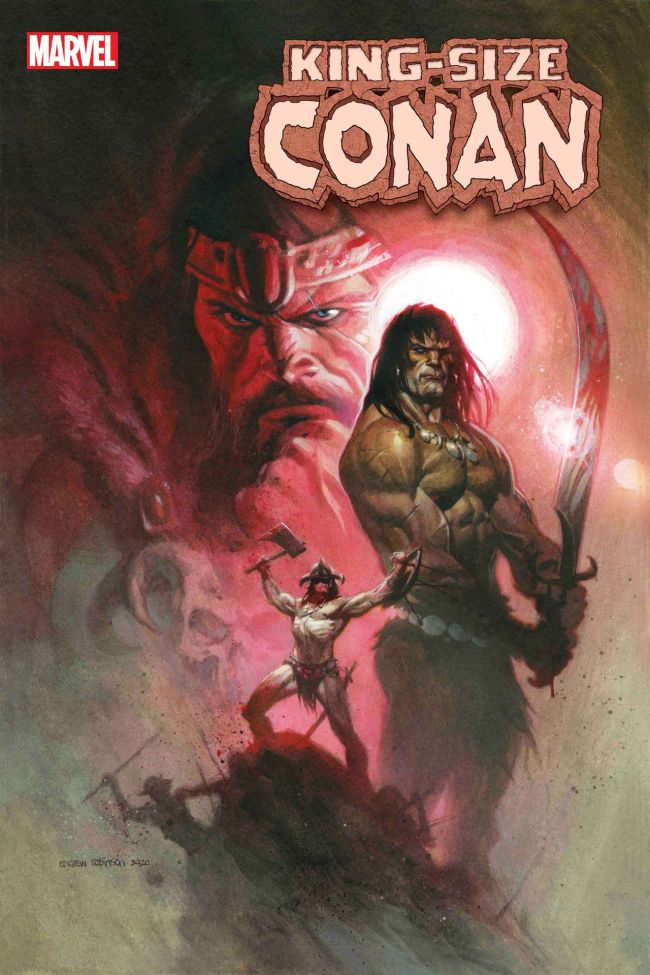 Thomas is part of King-Size Conan #1, a 50th-anniversary special shipping from Marvel in December. Thomas writes and Steve McNiven draws one of five tales in the oversized issue. Kurt Busiek and Pete Woods, Chris Claremont and Roberto de la Torre, Daredevil writer/director/showrunner Steven S. DeKnight (writing his first Marvel story) and Jesús Saiz, and Teenage Mutant Ninja Turtles co-creator Kevin Eastman (also writing and drawing his first Marvel story!) comprise the other creative teams.
Cinema (Didactic Mind): After years of denials and scorn heaped upon the fans who clamoured for it and argued that the theatrical release of Justice League was absolute ASS, the fortuitously timed merger of AT&T and TimeWarner has finally given the world the film that we always should have had. It's very clear that the trailer is a GIANT middle-finger to all of the powers that be which released the original film and turned it into such a horribly mangled and ruined mess of a movie.
Art (Heavy Metal): The Luis Royo painting adorning the May 1984 cover of Heavy Metal, depicting a couple of glamorous sci-fi warriors, is a fan favorite. It's the second cover Royo did for us, the second of many. In 1987, the image cropped up again, this time as box art for a computer game called Game Over published by Spanish game studio Dinamic. Dinamic used the uncensored painting as it appeared on Heavy Metal's cover for its various packages — Game Over was produced for Amstrad CPC, Commodore 64, MSX, Thomson TO7, and ZX Spectrum.
Review (Benespen): While it is commonplace for authors to put a bit of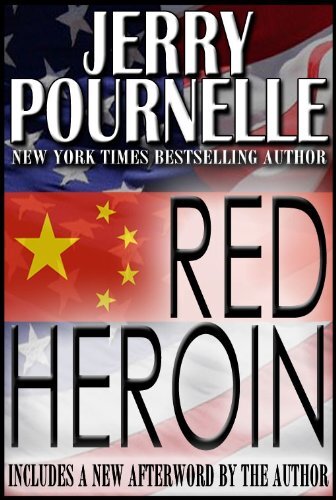 themselves, intentionally or not, into their books, I came away from Red Heroin thinking that Paul Crane was very much Jerry himself. I suspect so more strongly than I otherwise would have after reading the recent eulogy by Jennifer Pournelle, Jerry's oldest, given at Roberta Pournelle's graveside service.
Science Fiction (Free Beacon): David Drake's books always seem to carry a blurb from the Chicago Sun-Times—a line extracted from an old review that claims Drake has a "prose as cold and hard as the metal alloy of a tank." He "rivals Crane and Remarque" as a writer of military fiction. And there you have it: The Red Badge of Courage (1895) and All Quiet on the Western Front (1928) are joined by Drake's tale of intergalactic mercenaries, Hammer's Slammers (1979).
Pulp (Jerry's House of Everything): Let's talk about The Spider, the "Master of Men" who blazed a bloody trail through the adventure/crime pulps for nearly a decade.
The Spider's real identity is Richard Wentworth, millionaire playboy and former World War I major, whose wealth seems not to have been affected by the Depression.  The last surviving member of his family, Wentworth is served by two faithful servants, Ram Singh, a Hindu (or maybe a Sikh — it gets confusing) who can throw knives with deadly accuracy, and Jenkyns, Wentworth's elderly butler — both Ram Singh and Jenkyns would serve their beloved master to the death.  Also in the cast of characters is Wentworth's fiance, the beautiful Nita van Sloan.