Tolkien (Sacnoth's Scriptorium): The Next Tolkien Book: THE NATURE OF MIDDLE-EARTH. So, news is now out that there's a new book of J.R.R.T. material due out next year (May 27th 2021).  Edited by Tolkien linguist Carl Hostetter, it's called THE NATURE OF MIDDLE-EARTH, and its four hundred pages gather together many of the short essays Tolkien wrote about his legendarium in the post-LotR period.
Gaming (Jon Mollison): For those of you interested in the hobbyist portion of this blog, allow me to point you to the thing that has been keeping me too busy to throw write-ups on gaming thoughts onto this page:  The Joy Of Wargaming.  With new videos up every other day, it's been gathering steam every since it first went live back and the end of May.  The example video is a quick unboxing showing a small piece of a larger table of Egyptian terrain, but I've got a lot of actual-plays, painting sessions, and game reviews up already with more scheduled through most of July, including some hex-and-counter style wargaming for the diehard grognards.
Art (DMR Books): Michael Whelan, a colossus in the realm of SFF art,  turns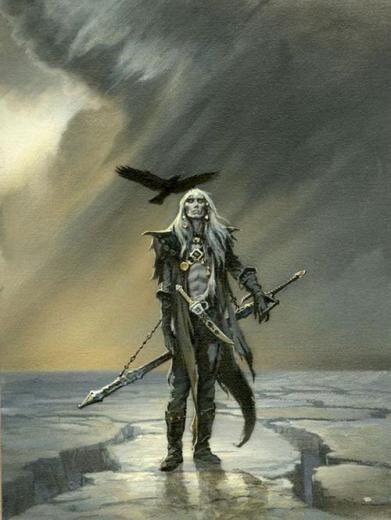 a venerable seventy years old today. In honor of the occasion, I considered covering Michael's incredible run of Barsoomian covers or perhaps picking a "greatest hits" from his forty-five year relationship with DAW Books or maybe even going through the surprising number of Howardian artworks that Whelan has painted over the years. However, I finally settled on a retrospective looking at Michael's unparalleled body of work devoted to Elric of Melnibone.
D&D (Jeffro's Space Gaming Blog): The previous session introduced developments that completely destabilized what passes for a status quo in this campaign. How to prepare for this? Well, Gygax has numerous examples of this sort of thing scattered about the AD&D rules. Imagine the situation. Determine the odds for each particular occurrence. Roll percentile dice and keep moving! As far as prep goes, that was about all that could be done, though I couldn't help ponder what is just around the corner in the various dungeons I've introduced.
Classic Science Fiction (Adventures Fantastic): So the next few Retro Hugo posts are going to be focusing on the short stories that I haven't already looked at.  I covered "Far Centaurus" for A. E. van Vogt's birthday, and a scheduling slip-up resulting in my post on "The Wedge" by Isaac Asimov going live before I finished the novelettes.
Art (Goodman Games): TSR artist Jim Holloway recently passed away. He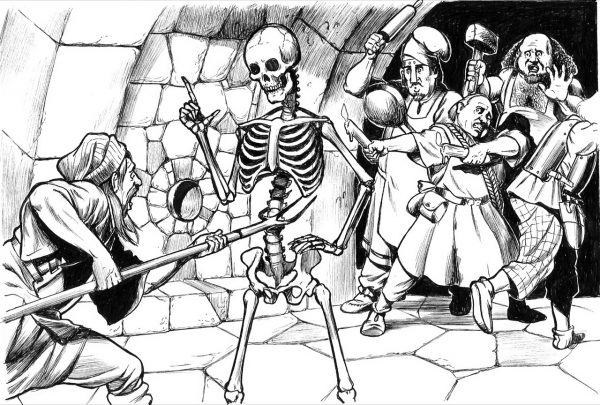 will be missed.  Why do you play D&D? Because it's a social experience that brings smiles, laughs, and camaraderie built around the spirit of adventure. While the wargames that preceded Chainmail and D&D were strategic and serious, D&D has drifted steadily into the realm of "social entertainment." Now in the year 2020, we've fully accepted D&D as entertainment. Heck, you can even watch D&D be played by professional actors on Twitch who are just there to make you laugh. In 2020, we know this. Way back in 1981, there was an artist who figured it out before the rest of us. That artist was Jim Holloway.
Games (Table Top Gaming News): World of Tanks Tabletop Gaming Coming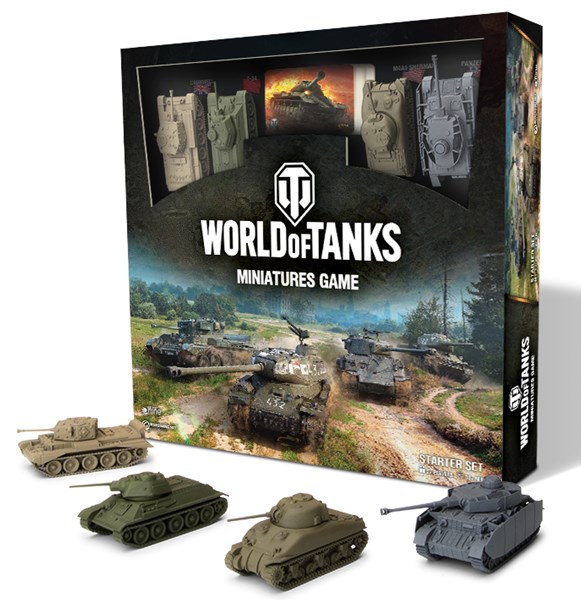 in September.  Many of you have hopped into your Panzer or Tiger or Patton and headed across virtual landscapes, looking to take out enemy tanks. Well, soon, you'll be able to do the same on your tabletops. Gale Force 9 has announced that they're coming out with a World of Tanks tabletop game this September.
Weird Westerns (Dark Worlds Quarterly): The creation of the new sub-genre of Weird Westerns is not a recent thing. The first Western is considered to be Owen Wister's The Virginian (1902). The Horror story dates back to the caves and prehistoric man, so we will begin at the turn of the 20th Century. Novel publishers and the weekly magazines produced countless Western stories with authors like Zane Grey, Max Brand and Clarence Mulford being top-rate authors.
Advice (Amatopia): Ten Easy Life Hacks to Not Be a Total Creep! (Sci-fi Author edition).     Hi there, sci-fi and fantasy writers and fans! Are you tired of being accused of inappropriate conduct towards women? Are you sick of constant allegations of being a "creep"? Lucky for you, I'm here with ten life hacks to help keep you from being metooed like Myke Cole, Sam Sykes, Warren Ellis, and Paul Krueger, among others. There's also Elizabeth Bear and her husband Scott Lynch who are accused of all sorts of horrible stuff.
Fiction (Adventure's Fantastic): So, why on Bierce's birthday am I going to talk as much about Robert E. Howard as the birthday boy? Simple: Ambrose Bierce had a big influence on some of Howard's weird western stories. Bierce was one of Robert E. Howard's most favorite writers. Howard even has Bierce appear in three of his humorous sketches, and a name check in a fourth that Howard wrote in his letters to Howard's best friend, Clyde Smith
Life (Wasteland & Sky): Friends are not merely allies. They can be allies in causes, and they can even be support during the darkest times, but friends do not exist to be tools to achieve a common goal. They are not to be thrown away when they lose usefulness, or when they disagree with a certain belief you have that they do not. The only people who believe in such a thing as weaponizing friendship are those who have no idea what friendship is.
Appendix N (Swords and Stitchery): Colours Of a Darker Appendix N –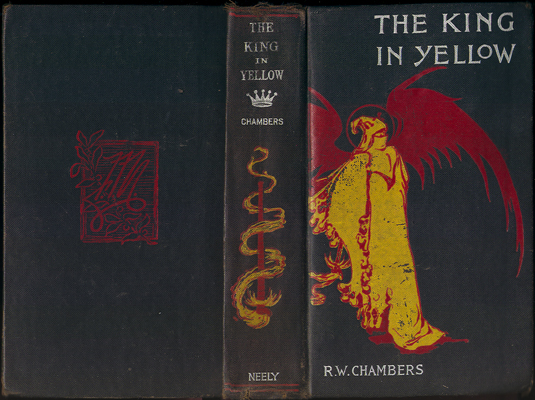 Robert W. Chambers, H.P. Lovecraft, & Jack London. "The Mask" is introduced by an excerpt from Act 1, Scene 2d:
Camilla: "You, sir, should unmask."
Stranger: "Indeed?"
Cassilda: "Indeed it's time. We have all laid aside disguise but you."
Stranger: "I wear no mask."
Camilla: (Terrified, aside to Cassilda.) "No mask? No mask!"
It is also stated, in "The Repairer of Reputations", that the final moment of the first act involves the character of Cassilda on the streets, screaming in a horrified fashion, "Not upon us, oh, king! Not upon us!"
SFWA (Cirsova): SFWA is a terrorist organization. For several years, we have remained agnostic on the Science Fiction and Fantasy Writers of America. While we have had a few friends who have had "beef" with SFWA, we have also had a number of authors and friends who have been members of the SFWA.
H. P. Lovecraft (Tentaculii): Derie's comment on Lovecraft "approving as he did of Nazi Germany's ultranationalism" could be be misunderstood, though. Firstly one has to know that "ultranationalism" has a specific political-historical meaning: 'the arrogant belief in the complete superiority of one's nation over others, and the placing of its interests above all other nations at all times'. In the cases of Imperial Japan, Nazi Germany, Soviet Russia etc this was accompanied by variations on the 'cult-of-the-Emperor'. Ultranationalism has also spawned an equally perverse leftist flipside, which despises any pride in the nation and seeks to constantly denigrate it at every opportunity.
Fiction (Rough Edges): I meant to get back to this series of historical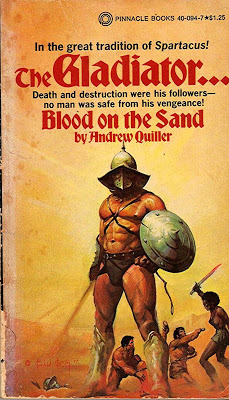 action/adventure novels set in ancient Rome sooner, but other books got in the way. However, I've now read BLOOD ON THE SAND, the fourth novel in the Gladiator series (originally published in England under the series title The Eagles). The author behind the Andrew Quiller house-name this time is the prolific Laurence James, who also wrote the first book in the series, HILL OF THE DEAD.
Sherlock Holmes (Digital Bibliophilia): I've seen a lot of articles over the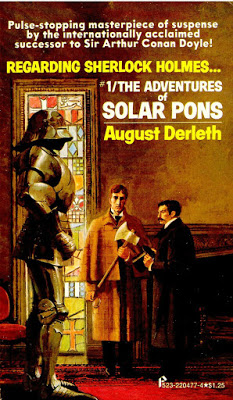 years regarding the character of Solar Pons. Most recently my involvement in Kickstarting some of the MX Sherlock Holmes books by Belanger Books meant I was included in the notification that they were also looking to republish the complete Solar Pons series as originally authored by August Derleth. At the time I didn't join in on the project, I'd already committed to a number of other products, and thought that these were a little out of my interest range.
Horror (DMR Books): Since the beginning of time the sea has inspired fear. It covers most of the earth and what lies beneath it we may never truly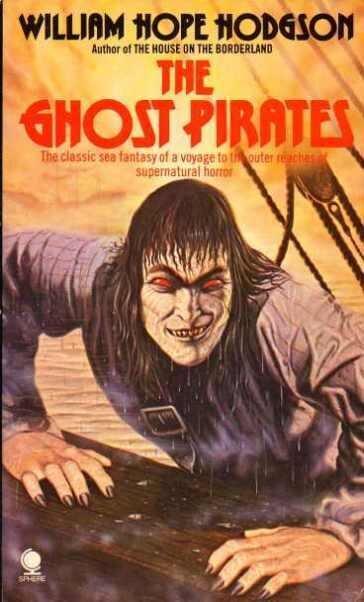 know. Anything can reside beneath the waves. Men have gone forth on it and discovered new lands, but these journeys are often costly in human lives. Horrors and dangers of the sea have made the way into mythology and legend. Creatures like the Norse Kraken and the Japanese Umibozu were said to attack ships.
RPG (Goodman Games): Skull & Crossbones Classics is the new zine from the one-and-only Bob Brinkman. Bob is not only one of the main forces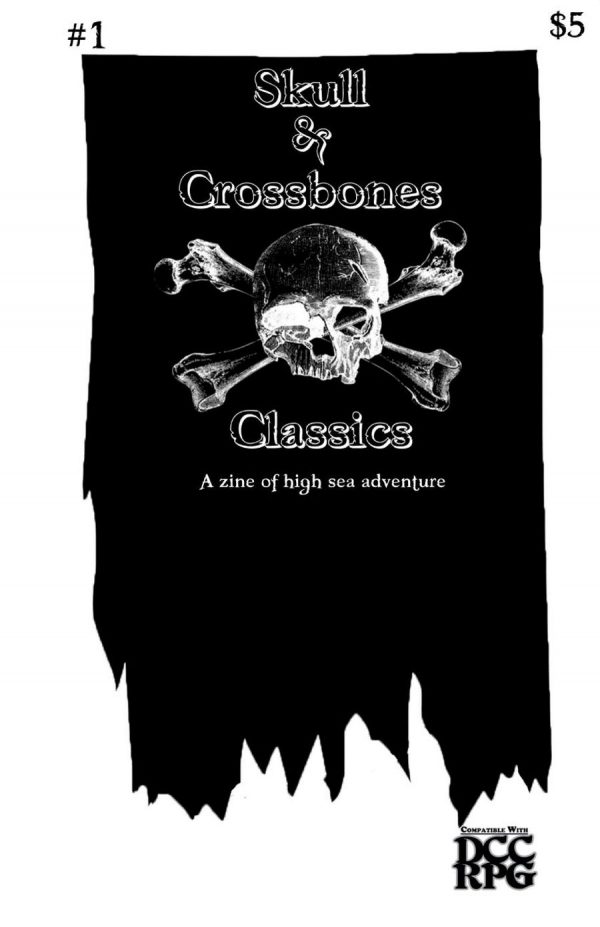 behind the Sanctum Secorum podcast, but he's a frequent contributor to many of our lines. You'll find Bob's name on products for Mutant Crawl Classics, DCC Lankhmar, Fifth Edition Fantasy, and much more. Now Bob has turned his eyes to the high seas and the golden age of pirates. And Bob is no stranger to the pirate genre, as anyone who has met him knows well. So we know this ship is in good hands!