Philip K. Dick (Salon): Once considered a cult figure, the science fiction author Philip K. Dick is now recognized as one of the most prescient and powerful writers of the 20th century. His work not only foreshadowed many of the technological anxieties and possibilities of our era, but shaped the sensibility of the sixties and seventies in ways that continue to mark us today. His tumultuous personal and psychic life not only fed his art, but led him to pursue a quirky mysticism that took a myriad of forms.
Lit-Crit (Brain Leakage): When someone says antihero, the first thing that probably comes to mind is the tough, morally grey outsider. A character like Deadpool, the Punisher, or the Man with No Name. By any reasonable metric, these aren't people to be admired. They're criminals, outlaws, and mercenaries. They don't reflect the values of society. Under other circumstances, they'd be considered villains. Yet we admire them anyway. Despite their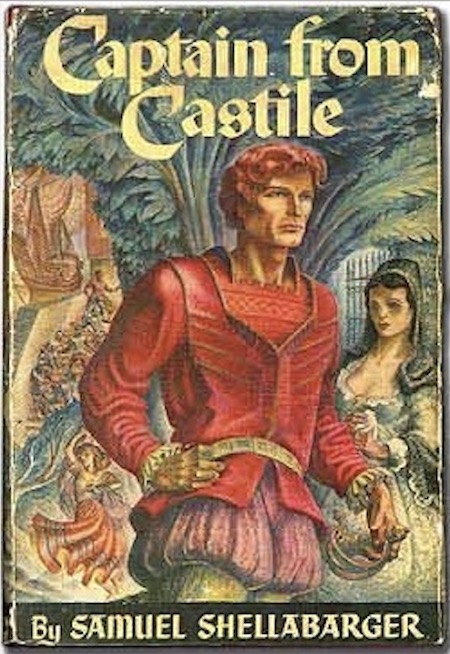 moral failings, we're drawn to their strength and courage in the face of overwhelming odds.
Adventure Fiction (Hi Lo Brow): Seventy-five years ago, the following 10 adventures — selected from my Best Forties (1944–1953) Adventure list — were first serialized or published in book form. They're my favorite adventures published that year.
Please let me know if I've missed any adventures from this year that you particularly admire. Enjoy!
Robert E. Howard (Black Gate): Robert E. Howard's "Black Colossus" is the greatest Conan yarn ever written. Within it, Howard distilled–for the first and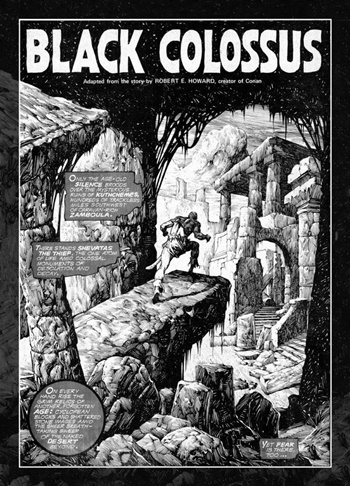 best time–nearly all the elements that Conan fans have loved over the course of the last nine decades. Saddle up, REH fans. This is going to be one wild and bloody ride.
The tale begins in the deserts of eastern Shem, a hundred miles northeast of Stygia. There we find Kuthchemes, the ruined and shunned city once ruled by the wizard-king, Thugra Khotan, in the days when the Stygian dominion marched all the way to the rugged uplands of eastern Koth.
Shevatas, master-thief of Zamora–itself the City of Thieves in a nation of thieves–has spent long years preparing to plunder the tomb of Thugra Khotan. Robert E. Howard describes him thus:
Conventions (Pulpfest): While you're waiting for PulpFest 2019 to arrive, why not check out this year's Dum-Dum, the annual gathering of Edgar Rice Burroughs enthusiasts? Taking place August 1 – 4 in Willcox, Arizona, the convention is hosted by the Apache Devils Chapter of The Burroughs Bibliophiles and the Sulphur Springs Valley Historical Society. You can book a room at the convention's host hotel — the Holiday Inn Express in Willcox — by calling 520-384-3333 and using the ERB letter code.
Art (Davy Crockett's Almanac): Mort Kunstler men's adventure magazine art.
Games (Future War Stories): FWS is continuing down the rabbit hole of the "lost" and forgotten military science fiction video games, with part five of the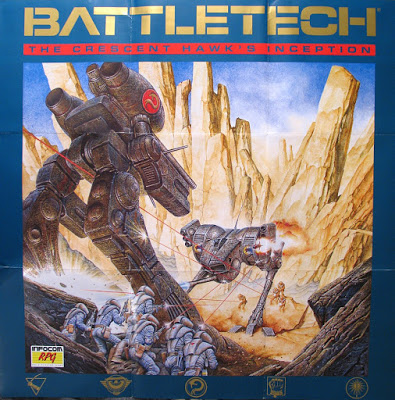 ten part series. In this installment, FWS will be looking at some titles that were born from well-known military sci-fi franchises, like BattleTech and ROBOTECH.
Cinema (Goodman Games): June 29th celebrates what would have been Ray Harryhausen's 99th birthday. As one of the most celebrated special effects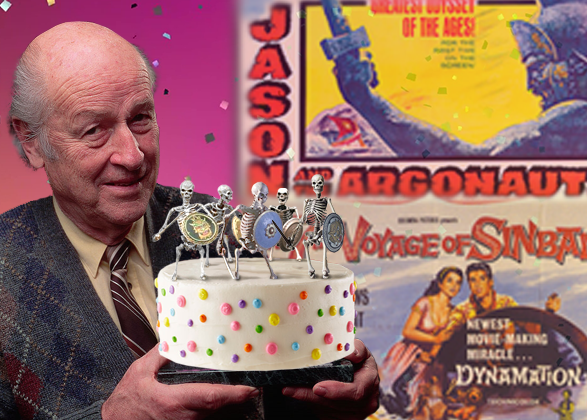 wizards in the history of cinema, his impact on filmmaking goes beyond reproach. Many of the most talented directors of the last fifty years directly cite him as a profound influence, including Peter Jackson, Guillermo del Toro, James Cameron, Edgar Wright, and Steven Spielberg. But what about role-playing games? How did he affect those? We'll discuss that in a moment, but first, some background.
August Derleth/H. P. Lovecraft (DMR Books): John D. Haefele's A Look Behind the Derleth Mythos is a landmark in both the study of the Cthulhu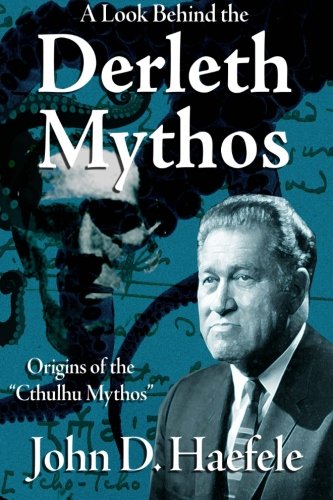 Mythos and of Derleth himself. I was on the ground floor when it came to Mr. Haefele's estimable tome, thanks to the cajolings of one Don Herron. I paid sixty dollars for the Harksen edition. It's worth quite a bit more now. When The Cimmerian Press published the revised edition in late 2014, I was more than happy to post a review at Amazon.
Writer Marketing (Brian Niemeier): Embarrassing admission time: I have a chronic case of boomer tech when it comes to social media.
Longtime readers know I relentlessly advocate for elevating publishing out of the oldpub tar pits and into the newpub promised land. I'm the first to ditch obsolete publishing bromides and embrace newly emergent best practices.
Yet is was recently pointed out to me that my Twitter game was amateur hour. In effect, I'd been using the platform without reading the instruction manual.
Gaming (Geek Native): By the end of the year, it will not be possible to buy the Platinum best-seller Solomon Kane for Savage Worlds from Pinnacle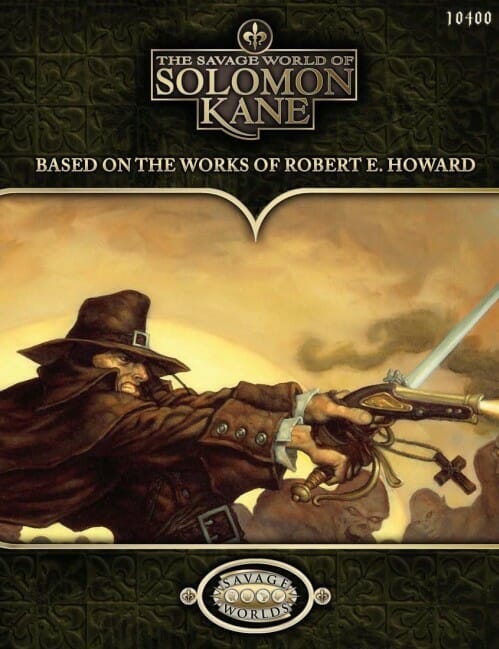 Entertainment.
Solomon Kane for Savage Worlds
The book is currently discounted from nearly $50 to less than $15 at DrivethruRPG and Pinnacle have a Solomon Kane bundlediscounted on their store that has the hardback core rules, the Path of Kane, The Savage Foes of Solomon Kane and Traveller's Tales going for $40 off.
Gaming (Scifi Movie Page): The Ghosts of Saltmarsh is an update to a now ancient module created for Advanced Dungeons & Dragons back in 1981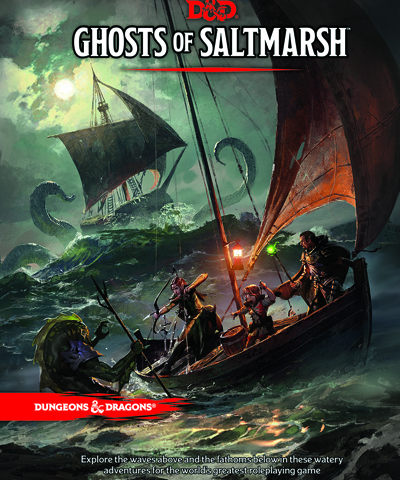 called "The Sinister Secret of Saltmarsh". The module adventure was one of the best beginning level modules that TSR (then the publisher of D&D) had ever created. Now, nearly 40 years later Saltmarsh is back in a decidedly more epic adventure in this 256 page hardcover book from Wizards of the Coast.
Fiction (Pulp Fiction Reviews): When reading a Max Collins Quarry novel, readers have come to expect certain elements to grace the pages of each new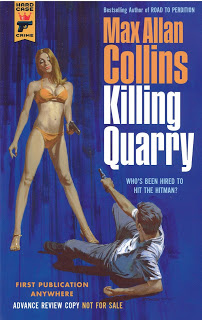 title.  Primary among these are witty, often sharply sarcastic bantering between the veteran hitman and the people he encounters. Then there are the sexy femme fatales that come in all colors, ages and alluring shapes. Though Quarry would never call himself a "ladies man," his ability to attract beautiful women certainly makes his male readers envious.
Robert Heinlein (Black Gate): In Citizen of the Galaxy, Heinlein follows his protagonist, Thorby, through many years and social castes, allowing Thorby's understanding of ethics to change and Heinlein to explore whether morals are relativistic or not. The universe Thorby moves through is general vicious and uncaring about him, allowing Heinlein's one time slave to find his own inner Heinleinian superman.
Conventions (Legends of Men): About a month ago I attended Robert E. Howard Days, a celebration of the life and works of Robert e. Howard, the creator of Conan The Cimmerian (among many other memorable characters), that takes in his home town of Cross Plains, TX, and even in Howard's home. There are speeches, panels, tours of Howard's home which is also the REH museum, a silent auction, and a dinner. Many prominent Howard scholars attend every year.