New Project (Misha Burnett): A reminder that the collection of essays that Cheah Kit Sun and I are putting together is open for submissions. I don't know that Pulp On Pulp will be its title when it comes time to publish it–I just needed to call it something. I am looking for essays from writers, editors, reviewers, and readers of fiction on the subject of what makes fiction fun. The emphasis should be on practical considerations–do this, don't do that.
Writing (Amatopia): I recently put up a huge blog roll of sites I read and authors I want to spread the word about. Problem is, lots of them didn't have websites or blogs to link to! Sure, there are alternatives. For example, I linked to many Amazon pages, either for the author or a particular book. But an actual web presence can make an author seem more official, and in the indie world, this is very important.
Review (DVS Press): Brian Niemeier's new book is out now, and it's a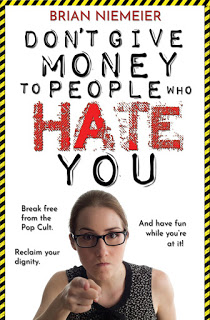 number one best seller. Let's address one 100 IQ level comeback I see frequently when talking about shutting your wallet to the mega-corporations who not only don't give a shit about the franchises that you grew up with, but actively hate you and your culture and want it (and you) dead: bUt yOu Use AMaZon/yOuTUbE /fAcEbOok/PAtreON.
Popular Culture (Wasteland & Sky): As you can see from the photos in this post, normal people were all over the arcades at its peak in the late '80s to early '90s. I know, because I was there. When the most creative and successful games from Double Dragon and Final Fight, to Mortal Kombat and Street Fighter, to Time Crisis and Dance Dance Revolution, were around, arcades thrived. By the end of the '90s, the crowds got smaller as the games were shifting to home consoles. Normal people left, and developers abandoned the subculture.
Fiction (DMR Books): When I wrote my first post about Rafael Sabatini and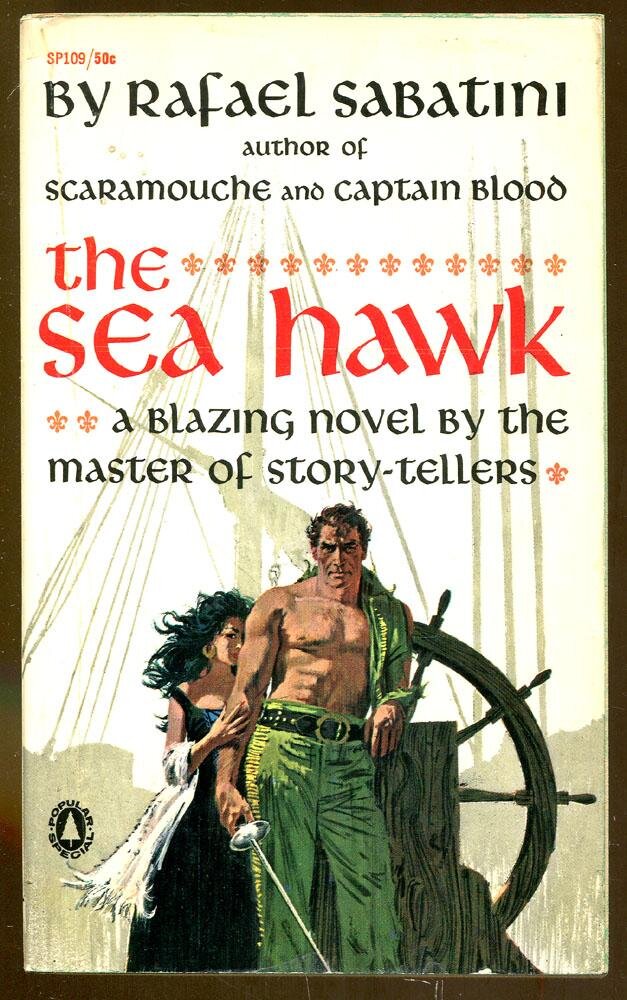 his swashbuckling fiction, the concept for a series about the "Forefathers of Sword and Sorcery" here on the DMR Blog was still merely a glimmer in my eye. As with Arthur Machen, it's high time Sabatini received his own entry. In this post, I try not to retread too much ground. For a more complete picture of the man and his work, I recommend that you check out "Rafael Sabatini: King of the Swashbucklers".
Westerns (Brain Leakage): it's not hard to see the appeal of stories about rugged loners living by their own rules. Nor is it difficult to see the appeal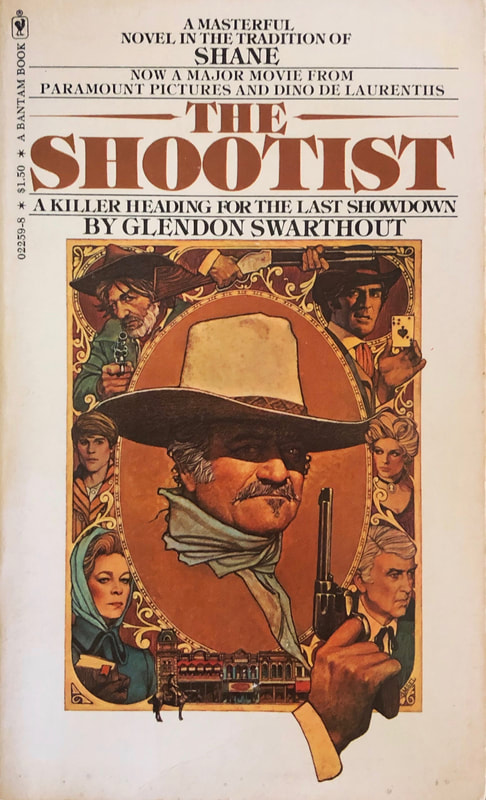 of books and movies that dwell on the majestic beauty of wide open spaces. Above all, Westerns are stories about personal freedom. After so many weeks being told where we can and can't go, how close we can and can't get to people, and what businesses we are and aren't allowed to patronize anymore, who can blame viewers for looking to John Wayne, Clint Eastwood, and Yul Brenner for a little cathartic release?
Weird Western (Marzaat): There are new additions to the Weird Western subgenre all the time in games, fiction, comics, and movies. I've been interested in it for decades, starting with old Twilight Zone comic books and the Clint Eastwood movies High Plains Drifter and Pale Rider. The trouble is that, while I haven't looked at every single example of the subgenre, I have sampled quite a few and most have been disappointing. For me, that disappointment comes in three areas.
Art (Broadway World): The Frank Frazetta The Serpent (aka "Aros") Paperback Novel Cover Painting Original Art (Paperback Library, 1967) and Bernie Wrightson Mary Wollstonecraft Shelley's Frankenstein Front Endpapers Illustration Original Art (late 1970s) sparked furious bidding to lead Heritage Auctions' Comics & Comics Art Auction to $9,099,710 in total sales April 30-May 3. So strong was the demand that the Dallas-based auction raced past its pre-auction estimate of just over $7.3 million and boasted sell-through rates of 100% by lots and value.
D&D (Jeffro's Space Gaming Blog): Magic is way more interesting. Tons of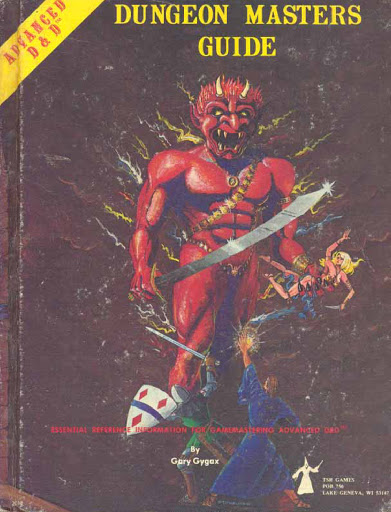 off the wall spells get used. Having to find magic the AD&D way creates one of the best incentives to adventure ever made. Success here– finding even two or three new first level spells– can fundamentally change the nature of the game and the balance of power between the first level classes. Exciting! With three big books of monsters instead of a "pure" edited down list of archetypes, the players run into something they've never seen before almost every session.
Art (Mens Pulp Mags): David is, among other things, an aficionado of men's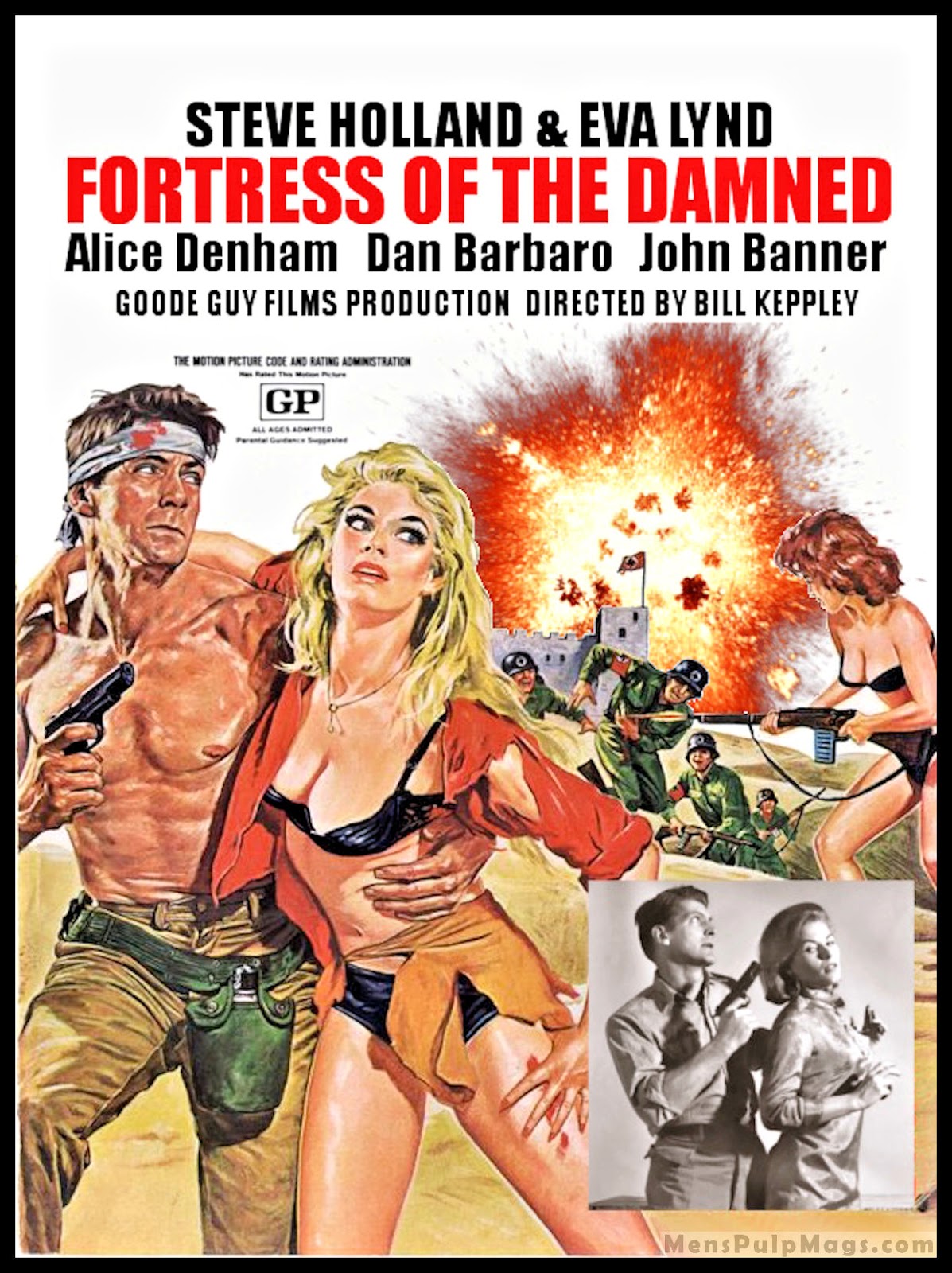 adventure magazines (MAMs). So, he knows that Eva is the most widely-recognized female artist's model in the MAM genre, in addition to being a popular pinup photo model featured in various types of men's magazines from the mid-1950s to the 1970s. He also knows that Steve Holland is the most famous male model in the realms of both MAMs and paperback covers. Holland is particularly well known for being the model artist James Bama used for Doc Savage, in the cover art Bama did for the Bantam paperback series.
Sword-and-Sorcery (Legends of Men): What makes this story bad is first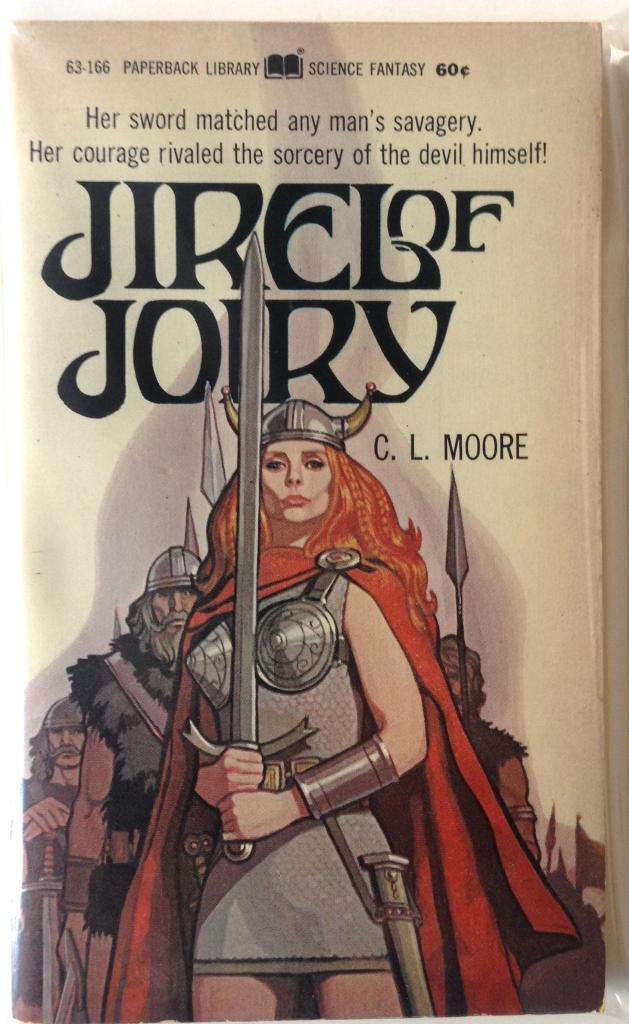 and foremost the prose. Phrases are repeated in ways that only seem like that of an amateur author. In the opening scene, Jirel storms a castle and impatiently calls for Giraud's head. Twice more we are told how impatient she is. This sort of repetition is rampant. More importantly, C.L. Moore does not follow the best practice of "show, don't tell." Rather than showing us that Jirel is brave Moore just writes "she was not afraid." This frequent and another example of how the author comes off as an amateur.
Video Games (That Matt Kid): Conan has had quite the bumpy ride in his transition to the video game world. Let's revisit some of the earliest titles in the barbarian's gaming adventures.
Pulp Magazines (Don Herron): ere's a shot of Kong emerging from an alley next to a news agent shop. More mags. The big model allowed panoramic shots and flyovers, but the level of detail extended to street scenes as well. Those shots are rich in every way. Relevant to our interests, there are numerous shots of newsstands, featuring a variety of magazines, including pulps.
Streaming T.V. (Running Iron Report): The world was living for real in the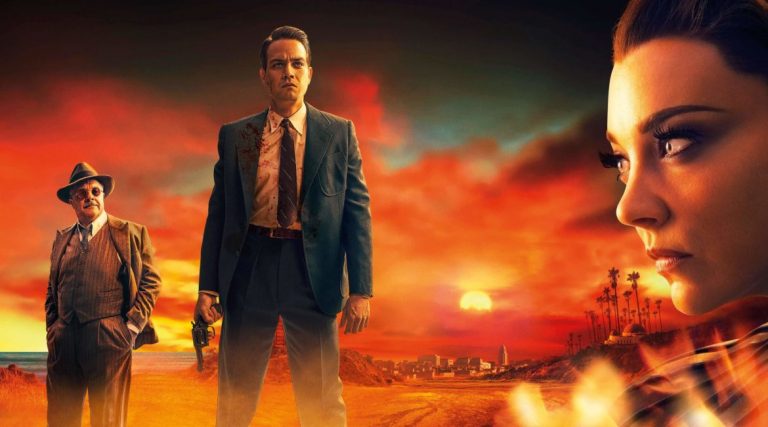 shadow of the fictional prophecy that forms the bedrock of Showtime's new horror tale, Penny Dreadful: City of Angels: City of Angels is built around the seething racial tensions that simmered just below the golden surface of Los Angeles through most of its history. The planned Arroyo Seco Motorway (eventually the 110 Freeway running from Pasadena to downtown Los Angeles) will displace a Mexican-American neighborhood, just as the construction of Dodger Stadium would clean out Chavez Ravine two decades later. Nazis are infiltrating the film studios and the aircraft manufacturing plants.
Review (Paperback Warrior): After the pulp magazines disappeared, they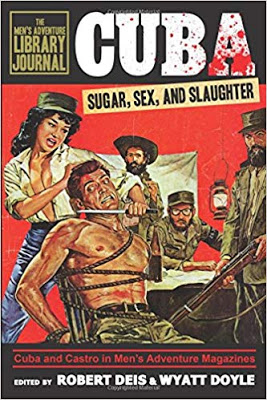 were largely replaced by a more gritty and realistic magazine genre collectively known as Men's Adventure Magazines (MAMs). These glossy, color publications featured stories and artwork by the same people servicing the men's paperback original market in the 1950s and 1960s. Magazines like Adventure and Real Men were filled with colorful illustrations and stories designed to appeal to working class men returning home from the wars of the Mid-20th Century.
Fiction (DMR Books): Gustave Flaubert died on this date in 1880. While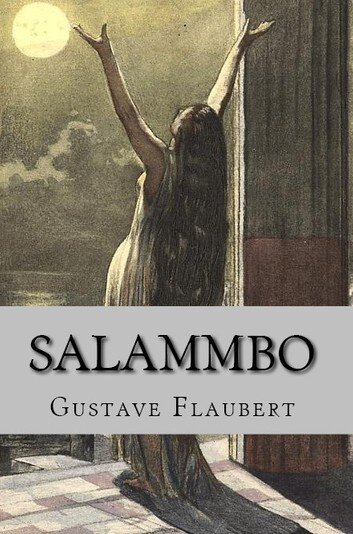 most famous for his novel, Madame Bovary, and dubbed "The Father of French Literary Realism", Gustave nonetheless had a strong influence on the early formation of sword-and-sorcery. Salammbo–published in 1862–is loosely based upon the events following the First Punic War. The Carthaginians had lost their war with Rome and then decided to stiff the mercenaries who had fought for them. Predictably, mayhem and atrocities ensued during what has been dubbed the "Mercenary War".
Fiction (Dark Worlds Quarterly): Fire Hunter (1951) by Jim Kjelgaard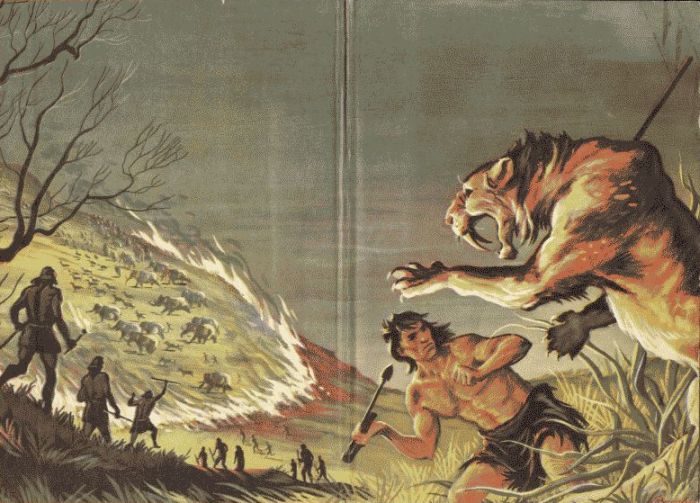 follows Hawk, chief weapon-maker for his tribe, as he makes innovation after innovation and leads his tribe to survive sabertooth tigers, rival tribesmen and grass fires. It was illustrated by Ralph Ray. Kjelgaard, who is best known for his Big Red dog books, serves up a fascinating tale of cavemen and invention that is plausible for the time but filled with action and adventure too. He attempts Burroughsian fantasy but strives for plausibility in a way that Jean Auel will make best-sellers of in thirty years. The film 10,000 BC should have used this story.
Gaming (Pelgrane Press): There's value in seeing how a hero you know translates into Swords of the Serpentine, especially when that hero changes over time. SotS lets you play fledgling (less experienced) and sovereign (exceptionally experienced) versions of the same character, jumping back and forth in time between adventures in the same way a collection of fantasy short stories might jump between different eras of the same hero's life.