Tolkien (Bounding Into Comics): The Lord of the Rings: The Rings of Power showrunners JD Payne and Patrick McKay attempted to hype up the upcoming Prime Video series during a Hall H panel at San Diego Comic-Con. However, the opposite happened as the more they talked about the show, the more their professed respect love for Tolkien's work was revealed to be talking points with no truth behind them.
Robert E. Howard (Sprague de Camp Fan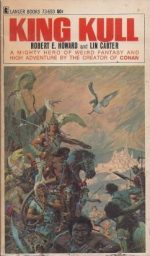 ): "Prolog" is a truncated version of Robert E. Howard's "The Hyborian Age." "Prolog" first appeared in King Kull, Lancer Books, 1967. This book lists Robert E. Howard and Lin Carter as the authors and Glenn Lord as the editor. There were three editions published. The "Conan" name was featured more prominently with each subsequent printing. Unlike the Lancer Conan books there is no separate introduction.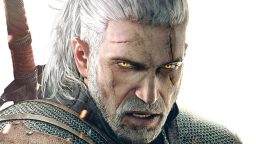 Games (MSN): "The Witcher 3: Wild Hunt" released in 2015 to rave reviews and the delight of players. The conclusion to Geralt of Rivia's story was a massive hit and is still counted as one of the best video games of all time. Fans continue to return to the entry after all these years and are even finding new Easter eggs. Still, no title is perfect and even the developers admit they didn't get everything right.
Conventions (DMR Books): Cross Plains, Texas, is where Robert E. Howard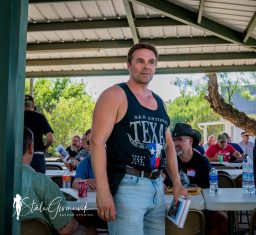 spent the second half of his life. Cross Plains is where REH wrote virtually all of his immortal yarns. Thus and therefore, it is incumbent on any serious Howard fan to attend Howard Days, which is held every year in Cross Plains.
D&D (Grognardia): As I noted in my examination of issue #38 of White Dwarf (January 1983), Lewis Pulsipher provided AD&D game statistics for the members of the Fellowship of the Ring. Here they are: Let's take a brief look at these stats, starting with Gandalf, who is an 8th-level cleric with a slightly modified list of spells.
Artists (The Silver Key): Skulls, crusaders, and all things esoteric: Meeting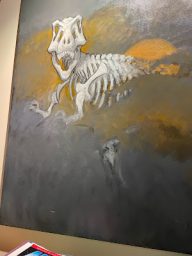 up with Tom Barber
Our annual week vacation at our family camp in Andover, NH afforded me the opportunity to again spend a few hours hanging out with the man, the myth… Tom Barber. This was my third meetup with the classic S&S and science fiction illustrator, and as always it was time well spent with a one-of-a-kind, all around good dude. We hung out in the detached studio behind his house to escape the hot sun, and it was a place of wonders.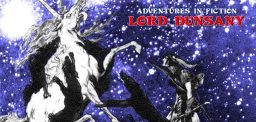 Fantasy (Goodman Games): Some Appendix N authors directly influenced the creation of fantasy role-playing. We see concrete inspiration in the trolls borrowed from Poul Anderson or the "Vancian" magic system of D&D. Other Appendix N writers exerted a less obvious influence, providing more a sense of tone and wonder than any specific element. Many more know him by his title, Lord Dunsany (pronounced Dun-SAY-ny), whose birthday we honor today. Dunsany created an impressive literary body of work over a period of fifty years,
Westerns (Razorfist): It's time to saddle up and revive a genre that is primed for revivification.
Review (DMR Books): Brennus is a young man at the crossroads of boyhood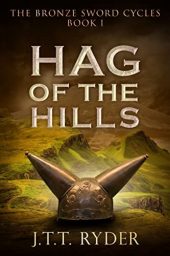 and manhood. Growing up listening to the heroic adventures of his far roving father, Brennus dreams of being a warrior. Although, all he seems destined for on this sleepy island is a life of farming. His brother, Fennigus, chaffs at this staid life.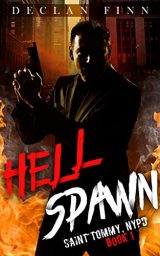 Review (Misha Burnett): I recently finished Declan Finn's Hell Spawn. It is a deceptively ambitious novel. The premise is simple–a supernatural action thriller with a hero who is a good man. Thomas Nolan, New York City detective, is a Catholic saint–or, more accurately, has the potential to be one, since in Catholic theology one cannot be a saint until after one is dead.
C. S. Lewis (Murray Ewing): I'm a bit conflicted about reading C S Lewis. I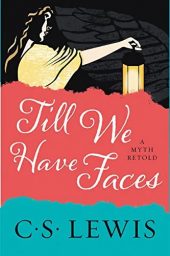 want to re-read his Narnia books, for instance, but whenever it comes to sitting down and working my way through the first one. All the same, I was intrigued to read his final novel Till We Have Faces, just from hints I'd heard about it over the years.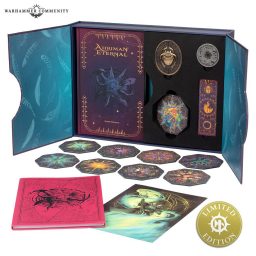 Fiction (Track of Words): Seven years after Ahriman: Unchanged brought the first trilogy to an end, John French returns with Ahriman: Eternal, a new novel detailing the great sorcerer's ongoing attempts to undo the damage he's unwittingly caused to his Legion. In the aftermath of the Second Rubric, Ahriman and his Exiles find themselves pursued by the Pyrodomon, a force released by the Rubric which reaches out from the warp to consume the Thousand Sons, sorcerers and Rubricae alike.
Art (Capns Comics): Fistful Of Time Killer illos by Wally Wood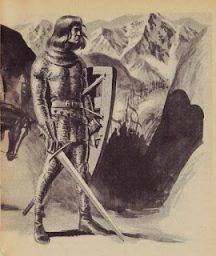 Science Fiction (John C. Wright): ARMAGEDDON 2419 A.D. by Philip Francis Nowlan is a title only devout aficionados of early science fiction might recognize, whereas everyone, even a muggle, has heard of Buck Rogers. Indeed, in days gone by, the phrase "The Buck Rogers Stuff" was the by-word for science fiction. It is strange that so memorable a character comes from a short novel so unmemorable.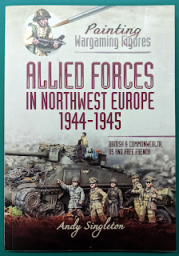 Game Figures (Iron Mammoth): Painting Wargames Figures – Allied Forces in Northwest Europe 1944-1945, British & Commonwealth, US and Free French. This is the fourth book in this series by Andy Singleton (and the fourth that I have reviewed on this blog). Generally, I find that they make a good introduction to the subjects covered and if not a complete guide, they are a good starting place.
Fiction (Fantasy Literature): The Cave of a Thousand Columns was first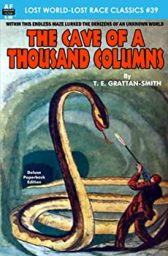 released in 1938 by the British publisher Hutchinson, the hardcover volume sporting a nicely faithful cover done by one E. Boye Uden. The book would then go OOPs (out of prints) for a good 83 years, until the fine folks at Armchair Fiction chose to unearth it as part of their ongoing Lost World/Lost Race series, which currently stands at 42 volumes.
History (Investigations and Fantasies): In both medieval legend and modern fantasy, the greatest of all Jewish magicians is without question Solomon, the famously wise king of biblical Israel. Son of the charismatic King David, the real-life Solomon ruled the prosperous and powerful Israelite kingdom for four decades at the height of its regional power in the tenth century BCE.
Paranormal (Tellers of Weird Tales): In his critique of Charles Fort, John W. Campbell, Jr., wrote that Fort had not done "the hard work of integrating [his data] and finding the pattern." Evidently that's what Campbell was looking for and what he tried to do in his own research: integrate the data and find the pattern.
D&D (Misha Burnett): Let's say there's a DM and five players named A, B, C, D, and E. At the start of the game the DM has some random encounter tables and a couple of blank dungeon maps. No setting created, just "a small village in the middle of the woods."
Comic Books (Walker's Retreat): For those that can't get into Manga, go back to Europe and start searching around there. Yes, likely as not you have seen this before, especially if you've read Heavy Metal. You just didn't recognize it as something separate and distinct from American comics due to the Big Two never bothering to tell their customers this fact when they did translate and publish English versions.
Cinema (Frontier Partisans): Heat rivals LOM as Mann's greatest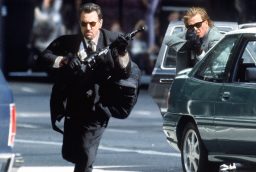 achievement. The crime thriller, set in the 1990s Wild West of Los Angeles, raised the bar for such films, not only in its action sequences, which gained verisimilitude  thanks to technical advice from SAS operator Andy McNab. Like the best pulp, it was highly literate if not literary, and had a lot of heart.
History (Bayou Renaissance Man): I was interested – and amused – to learn that apple cider (the "hard" version, containing alcohol, rather than the "soft" version most Americans know) was a staple of early ocean exploration in one part of the world.  The BBC reports: As chateaux vineyards are to Bordeaux and single malt distilleries are to Speyside, sagardotegi – family-run cider houses – are to the Basque Country.