Comic Books (Post cards from the Age of Reason): At National Periodicals, Weisinger edited Superman- and Batman-related titles early in his career, and was the long term editor for Superman titles until 1970. Schwartz took over editorial duties on Batman in 1964, shifting the character back to the Dark Detective format. But the top titles (Superman and Action Comics in the lead, with Batman titles following behind both) had been falling in sales since 1950 with the rest of National's superhero titles.
Review (M. C. Tuggle): Hippocampus Press sent me a copy of S. T. Joshi's The Recognition of H. P. Lovecraft in return for an honest review. The pristine, shiny book with the magnificent cover they sent is now dog-eared with numerous underlined passages. Which is my way of saying it is a book I will reread and refer to often.
Cinema (Collider.com): I also think it's why whenever one of these movies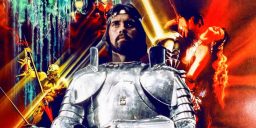 does find its way out into the world, it inevitably gets compared to John Boorman's Excalibur — the 1981 retelling of the King Arthur legend that crams its 141 minutes with as much violence, lust, and utter strangeness that Boorman could muster. And yet it's all crafted so beautifully and distinctively that, 40 years later, Excalibur stands as its own version of Camelot — a shining achievement that anyone else who gets an R-rated fantasy film made is trying to beat.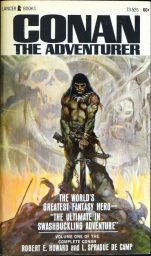 Robert E. Howard (Galactic Journey): Luckily for all of us sword and sorcery fans, Lancer Books has decided to reprint all the Conan stories in paperback format with striking covers by last year's Hugo winner Frank Frazetta. I was a little sceptical about Frazetta's Hugo win last year, since at the time he was mainly known for his Edgar Rice Burroughs covers. However, now that I've seen his take on Conan, I'm a fan.
Popular Culture (Arkhaven Comics): The Sidekick hero. Frequently thought of as the lowly sidekick. Yet he is the hero's "shield on shoulder and right-hand man," his monkey wrench in a bad fight when most he needs one. The guy the hero knows will always be there no matter what. The son he never had and more brother than any sibling of his own flesh. Holmes without Watson is unthinkable.
Robert E. Howard (Goodman Games): There may not be a more iconic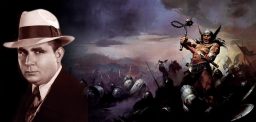 character in fantasy—and particularly sword and sorcery—fiction than Conan the Barbarian. From his first appearance in Weird Tales back in 1932, the character has influenced how we see any iconic sword-wielding hero. And for that, we can thank Robert E. Howard.
Over the years a number of posts on our site have been focused on Mr. Howard and his impact not just on literature, but also on the world of role-playing games.
Gaming (Aipt comics): Microsoft has announced a deal that will see them acquire Activision Blizzard and all its properties for $68.7 billion.
In a post subtitled "Creators of Call of Duty, Warcraft, Candy Crush, Tony Hawk, Diablo, Overwatch, Spyro, Hearthstone, Guitar Hero, Crash Bandicoot, StarCraft and more join Team Xbox", Microsoft said the following:
Robert E. Howard (Too Much Horror Fiction): When it comes to Howard's fiction, I have been mostly unfamiliar with it, preferring the horror/dark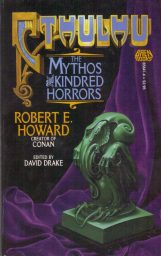 fantasy tales from HPL and CAS. But these two paperbacks – Cthulhu: The Mythos and Kindred Horrors (Baen Books, May 1987, cover by Steve Hickman) and Pigeons from Hell and Other Weird and Fantastic Adventures (Zebra Books, June 1976, cover by Jeffrey Catherine Jones) – feature mostly Howard's own brand of HPL-tinged horror/sword-and-sorcery/dark fantasy tales, all published in Weird Tales throughout the 1930s. You probably already knew this too, but there is some fantastic stuff here.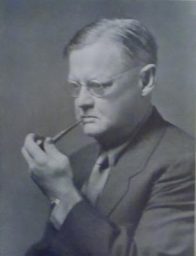 Appendix N (Grognardia): From the vantage point of our present day, Abraham Grace Merritt is probably not the most obscure name on Gary Gygax's Appendix N, but he's nevertheless in the running. This is especially true when one compares him to some of the more widely recognized names, like Robert E. Howard, H.P. Lovecraft, Jack Vance, or – especially – J.R.R. Tolkien.
Dune (Scottish Legal): Kirsty Stewart and Hannah Smethurst look at the IP issues surrounding a book compiled during the production of Alejandro Jodorowsky's unmade Dune film. The epic was to feature artwork by H.R. Giger, a soundtrack from Pink Floyd and a cameo appearance from none other than Salvador Dalí – fittingly as emperor of the known universe.
Conan (Goodman Games): If I didn't love the writing of Robert E. Howard I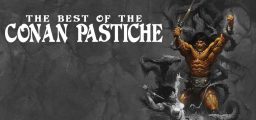 would probably never have bothered with any Conan pastiche. As a matter of fact, those Conan novels on store shelves in the '70s and '80s made me so skeptical of Conan that I didn't try Robert E. Howard's fiction until years later. I wrongly assumed that because the series looked cheap and mass-produced that Howard's writing would sound that way.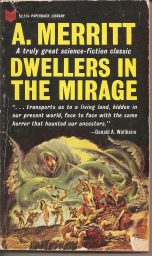 Fiction (DMR Books): Today—as always on this date—is 'A. Merritt Day' at the DMR Books Blog. Doug Ellis—pulp scholar and literary executor for the A. Merritt Estate—has already provided DMR readers with a fine blog entry this morning. The Goodman Games blog got their licks in earlier this week with a worthy post on Mr. Merritt. I humbly present this essay upon the altar of Merritt as my offering on his natal anniversary.
Crime Fiction (Crime Reads): The Fabulous Clipjoint. It was Brown's first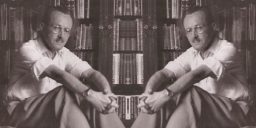 published novel, and won him an Edgar Allan Poe award for best first novel. (In Mystery Writers of America's early years, that was the only award given for book-length works of fiction. My guess is that those early members realized competition among them for Best Novel would likely lead to bloodshed. Of course, all these years later, the organization has matured, and mean-spirited infighting within its ranks is quite inconceivable. We have all of us come a long way.)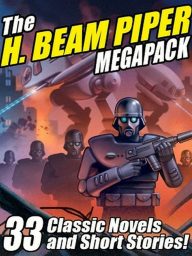 Science Fiction (Marzaat): One of the major sources of fictional inspirations for the game was H. Beam Piper. I've already reviewed some of Piper's works, and this marks the start of a series to review the rest. I'll be looking at them in order of publication and with some material drawn from two books by Piper scholar John F. Carr: H. Beam Piper: A Biography and Typewriter Killer. I'll also be reviewing them too.
Cinema (John C. Wright): LEGEND (1985) directed by Ridley Scott, was originally a box-office bomb, and has since become a cult classic. The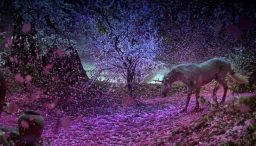 reason for both failure and success is clear on close inspection: for the box-office audience wants substance for their ticket price, whereas cult fans gazing alone at videotape can be content with flash.
If ever there was a film that was glamor without heart, a fairy food as pleasing to the eye as colored shadows, but as empty to chew as a mouthful of air, then this is the film.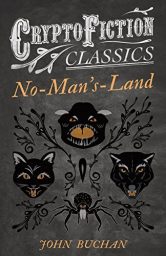 Fiction (DMR Books): Scottish folklore in particular is populated with such beings. In addition to the aforementioned brownies there are the red caps, murderous dwarfs who haunt abandoned fortresses and employ human blood to dye their hats. The vindictive booka, who are not trifled with lightly. The more benevolent and helpful guragach. The badachan sabhaill, which could sometimes be convinced to help around the farm.
Conan/Legal (Court House News): Cracking down on the unauthorized sale of miniature Conan the Barbarian figurines, a federal judge hit a Spanish artist on Wednesday with a $21,000 copyright judgment. Conan Properties International LLC brought the underlying suit last year as the owner of the trademarks and copyrights associated with the works of the the late 1930s fantasy author Robert E. Howard.
Tolkien (Goodman Games): But it is to The Lord of the Rings, the 'sequel'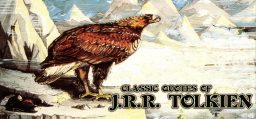 to The Hobbit that the Good Professor was currently working on, that we can truly see his theory put to the test — and enthusiastically validated by every metric. Absolutely central to Tolkien's point was the power and necessity of language in first conceiving of, then in actually creating the worlds and peoples of Faërie — the enchanted lands of imagination's desire. The following assortment of quotations for The Lord of the Rings serve as a small sampling of Tolkien's linguistic magic.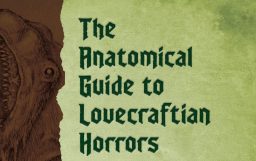 Lovecraft (Aipt Comics): The Anatomical Guide to Lovecraftian Horrors is written from a secular, scientific perspective, and is presented as the published research of the author, Luis Merlo. Each entry, in encyclopedic style, details the appearance, nature, and behavior of one of these often terrible creatures. There are many detailed illustrations offering scale, shape, and even internal anatomy of things that would normally be sanity-shattering. The art is in the style of pencil and ink.
Dune (Isegoria): Herbert, an ex-Catholic, published Dune in 1965, the concluding year of the Second Vatican Council, during which a progressive spirit of reform was unleashed within the Church. The six Dune novels are a product of this zeitgeist. Herbert used his science fiction to capture the modernist, existentialist theology dominant in the 1960s and to project its consequences onto the far future.
Review (Iron Mammoth): As a wargamer, I have always been attracted to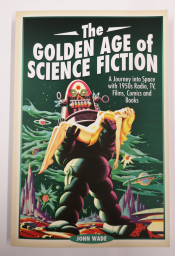 the idea of putting on a retro sci-fi game. Whenever I see retro sci-fi figures or rules I am compelled to pick them up. I assume that this is in a wide part down to nostalgia. Growing up in the 1970s in the UK we got our first expose to Star Trek and also I fondly remember watching classic sci-fi movies on BBC2 in the early evenings on Wednesdays. Films that were invariably made in the 1950s, mainly black and white (that might just have been because we still had a black and white TV at that point).
RPG (Working the Night Shift): Character Creation Challenge: Carl Kolchak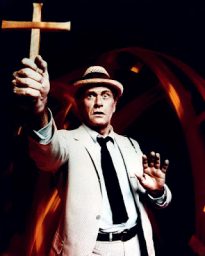 Going forward in time to another campaign I have been tossing around for a while.  This one is set in the Summer of 1976.  I don't have much planned yet save that it involves an increased upswing in demonic and supernatural attacks and related phenomena.
Ideally, I'd love to be able to use a lot of weird shit that made the 70s one of the best decades for occult happenings.  My goal here is to try to figure out what this campaign/set of adventures is all about.
Science Fiction (Fantasy Literature): the novel that I have just experienced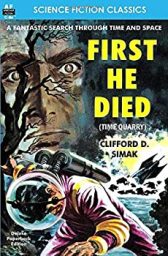 is one that does indeed feature time travel in its story line, but that lays out its complexities in a manner that leaves the reader blissfully headache free. The book in question is Clifford D. Simak's second novel, First He Died; an early and surprisingly superior outing from the beloved future Grand Master. First He Died has a somewhat complicated publishing history.