Cinema (IGN.com): The concept of the sci-fi weapon also has its allure. Whether it's a cyborg hero taking down villains with some kind of crazy blaster, or

evil Dark Lords wiping out entire planets with their mechanical monstrosities, there is no doubt that the destructive capabilities of such futuristic weaponry appeal to a certain base instinct in us all.
Writers (Social Ecologies): Over a period of years the works of Thomas Ligotti have pervaded my thought and life. I've decided to spend time writing on the art and philosophy of Ligotti in a new book, one that I will hopefully finish by the end of fall. Not sure when it will be published, but I'll keep you informed. I may not be as active on the site as I've been but will still pop my head up from time to time as I progress.
RPG (Conan.com): Privateer Press has announced the SAVAGE MiniCrate subscription box, where you can get minis featuring heroes and villains from
the rich worlds of Robert E. Howard. The first miniature in the series is Dark Agnes de Chastillon from Howard's Sword Woman stories.
The SAVAGE MiniCrate is offered as a monthly subscription service monthly ($16.99), or as a six-month VIP subscription ($98.99). Each shipment contains a single exclusive, limited-edition miniature and a corresponding Collector's Card. International costs will vary, as usual.
Magazines (Mens Pulp Mags): In case you don't know about it, PulpFest is one of the biggest and best annual pulp-related conventions in the country.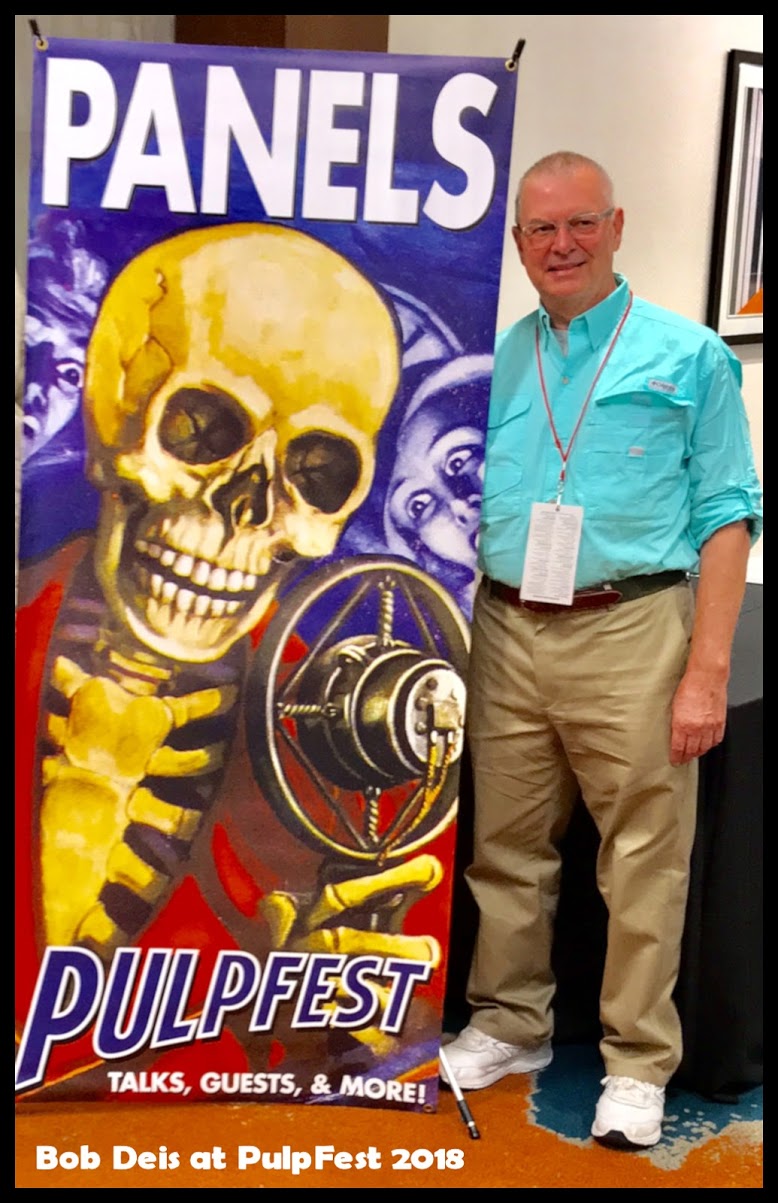 Since the theme for that year's presentations was "The Pulps at War," we put together a set of overheads about the war stories and artwork in men's adventure magazines and the thematic, artistic and literary DNA they share with the pre-World War II pulp magazines.
In the second half of the presentation, I spent some time talking about the men's adventure mag BATTLE CRY.
Cinema & Movie Novelization (Glorious Trash): I was probably one of the very few 19 year-olds who had a copy of Circle Of Iron on VHS in the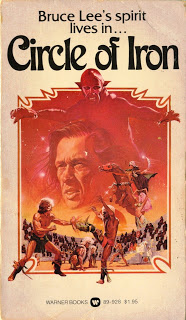 summer of '94, and I certainly was the only one who got his girlfriend to watch it…several times! It's a wonder she didn't break up with me halfway through the first viewing, because Circle Of Iron is a bad movie, one that should've been roasted on Mystery Science Theater 3000 but for some reason never was.
Writing (Sly Flourish): I've recently been doing a lot of adventure writing, the results of which you can find in the Fantastic Adventures: Ruins of the Grendleroot Kickstarter. As part of this project, I wanted to dig deep into what makes great adventures. So, as I did when writing Return of the Lazy Dungeon Master, I hit the books (and the blogs) to collect as much of the best advice on adventure design that I could.
Sports Fiction (Paul Bishop): Boxing and noir go together as smoothly as a one-two combination punch. The inherent qualities of both noir and boxing,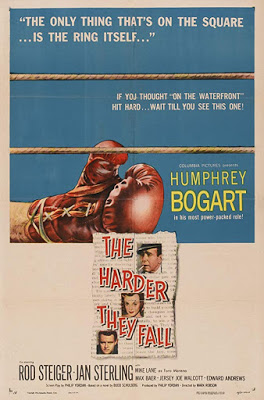 desperation, bad choices, violence, tension, humanity stripped bare, combine for a marriage made in Hell.
We're not talking the Rockys of the boxing world here. We're not talking the life affirming, if you punch hard enough, sooner or later you're gonna be a contender, kind of boxing stories. We're talking about the down and dirty, punch drunk, cauliflower-eared, in bed with the mob, no hope fighters who populate such novels as Fat City (Leonard Gardner), Ringside Jezebel (Kate Nickerson), The Leather Pushers (H. C. Witwer), The Bruiser(Jim Tully), or Iron Man (W. R. Burnett).
Art (DMR Books): oday is the birthday of Michael Whelan, one of the greatest artists to ever work in the fields of fantasy, sci-fi and horror. The occasion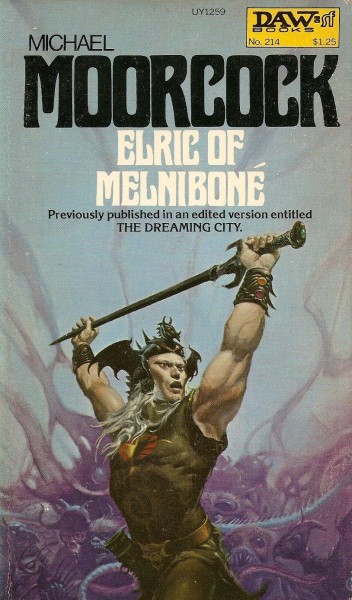 prompted me to think back on the Whelan covers that really, really affected me when growing up. I have decided that there were four such.
I was a Whelan fan before I was a Frazetta fan. In fact, Michael Whelan—along with Jeffrey Jones—was the first non-comic book artist I was ever a fan of. My fandom started the day I bought the DAW edition of Elric of Melniboné. I was already familiar with the Barry Windsor-Smith comics version of Elric, but that cover blew me away.
Vintage Fiction (Hi Lo Brow): Eighty-five years ago, the following 10 adventures — selected from my Best Nineteen-Thirties (1934–1943) Adventure list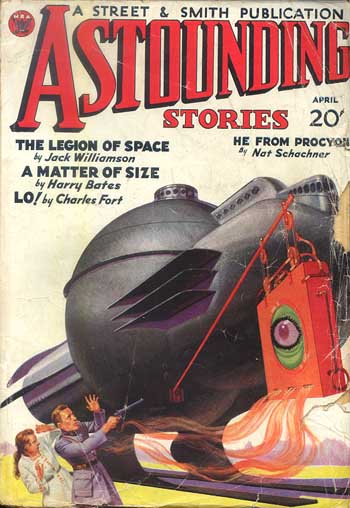 — were first serialized or published in book form. They're my favorite adventures published that year.
Please let me know if I've missed any adventures from this year that you particularly admire. Enjoy!
Pulp Fiction (DMR Books): The two Northmen ships he had encountered in the Channel had turned and rowed up the Thames to raid the British villages along the river; even though he has only 30 men able to fight them, Tros is able to ride a rising tide up the river and wreak havoc on the raiders.  He sinks one ship and manages to steal the other but the able-bodied Britons desert, more comfortable fighting on land than on a ship. Tros gives Orwic permission to go, leaving the defense of his leaking galley and the stolen long ship to Conops, a score of badly wounded Britons and himself.  Tros wants that long ship; it is beautiful and whoever built that ship could help him build the ship of his dreams.
Fiction (Brain Leakage): Confession time: I love post apocalyptic stories.
​I always have. Something about the genre's tropes and trappings just gets my blood pumping. Give me bombed-out cities, atomic mutants, and barbaric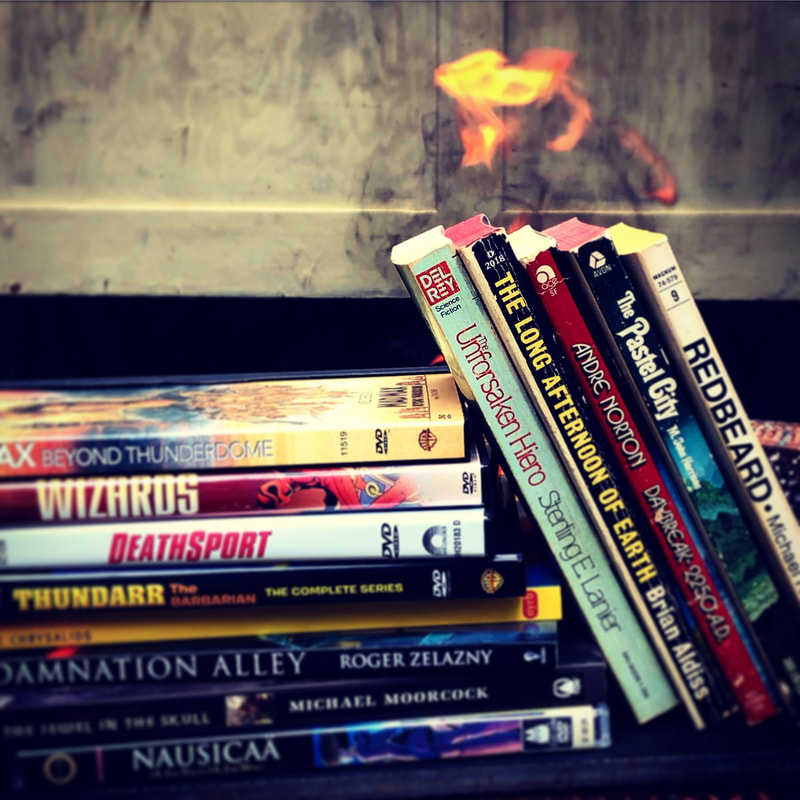 biker gangs, and you'll keep my ass glued to the seat until the credits roll. Funny thing is, as long as I've had it, I've never given my apocalyptic obsession much thought. If anything, I chalked it up to watching Thundarr the Barbarian as an impressionable kid.
RPG (Rampant Games):  Matt Barton's outstanding history of computer role-playing games is now out in a second edition. I haven't read the whole thing yet (it's HUGE), but the last ten years have brought about some enormous changes and tons of new games to the genre. This is kind of funny to me, as Matt had kind of closed the previous edition on a down note, thinking the era of quality single-player RPGs had come to a close.
Heinlein (Tip the Wink): I'm reading my way through many of the Heinlein juvenile SF novels. Last time it was The Rolling Stones, this time, Starman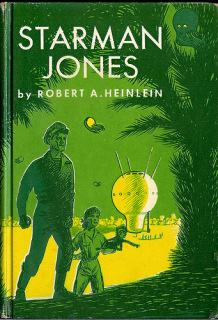 Jones. No, it's not forgotten, none of Heinlein's juvenile SF novels are, really, but I recommend them, some more, some less, so here we go.
Mystery (Jerry's House of Everything): After reading and reviewing Kuttner's collection Three by Kuttner last week I was in the mood for another book by him.  Luckily Murder of a Wife, the last of his four mysteries featuring San Francisco psychoanalyst Michael Gray, was near the top of mount TBR.
Kuttner, who died much too soon in 1958, had directed much of his energies to mystery novels in his last years, even as he was studying for a Master's degree when he had his fatal heart attack.  Murder of a Wife appeared in March 1958 (just one month after the author died) in a paperback edition from Permabooks — its only paperback appearance.
Weird Western (Scifi Movie Page): Deep in a Wyoming mine, hell awaits. Former cattle driver, Rough Rider and current New York City cop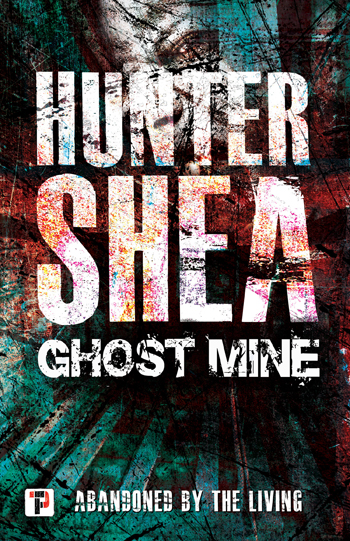 Nat Blackburn is given an offer he can't refuse by President Teddy Roosevelt. Tales of gold in the abandoned mining town of Hecla, in the Deep Rock Hills, abound. The only problem-those who go seeking their fortune never return. Roosevelt's own troops are among the missing, and the President wants to know their fate – and find the gold. Along with his constant companion, Teta, a hired gun with a thirst for adventure, Nat travels to a barren land where even animals dare not tread. Along the way, they are joined by a Selma, a fiery and beautiful woman in search of her brother who was swallowed up by Hecla years earlier.
Games (Jeffro's Space Gaming Blog): Such a small box, but there's so much game inside! You can play it as a "design-a-thing" game where you spend five or ten minutes figuring out how to destroy your friend's continuing character in a campaign of endless arena duels. But you can also cut out the min/maxing element entirely by dealing several of of the fighter cards to each player and seeing what happens. How do you make these unoptimized figures work together as a team in order to crush the spirit of your opponent? It's not immediately obvious! The range of options each turn are tremendous!
Westerns (Rough Edges): As you can see from the back cover copy above, BLOOD TRAIL by Gardner F. Fox (originally published in paperback by Belmont in 1979) is a revenge Western, a very common plot in the genre. Fox doesn't really bring anything new to the table in the story he tells in this book (on the trail of the three men who bushwhacked him and left him for dead, the protagonist finds himself in the middle of a range war), but it's the execution that really matters in a book like this, not the plot. And in that respect, Fox does a superb job.
Sword-and-Sorcery (Legends of Men): Last week I review Holmes book Enter The Barbarian. If you haven't read that review yet, check it out here. Morgan Holmes is an expert on pulp fiction, sword & sorcery, sword & planet, Robert E. Howard, Conan The Cimmerian, and red pilled man. Morgan was kind enough to share much of his knowledge on sword & sorcery with Legends of Men in this interview. In fact, this interview so comprehensive that it's a great reference for those who want to know more about the genre and masculine fiction.