Fiction (Chimney Sweep Reader): Frisco Dougherty has been hanging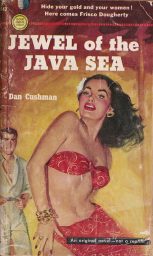 around the islands of the South China Sea, from Singapore to Manilla and to the coast of India ever since the war ended. He's been hunting for over fifteen years, hunting diamonds, hoping to gain his fortune and enough dough to get him back home to San Francisco. And now he's found one. A diamond that's been oddly cut, not so large as he'd hoped but certainly of superior quality.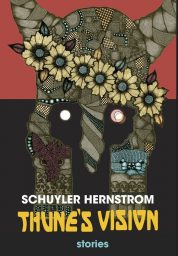 Interview (DMR Books): Schuyler Hernstrom should need no introduction to the readers of the DMR Blog. When fans discuss the best contemporary writers of fantasy and science fiction, his name frequently comes up. An expanded edition of his collection Thune's Vision recently came out through Pilum Press, so I thought now would be a good time to ask him a few questions.
Science Fiction (Sprague de Camp Fan): The Prisoner of Zhamanak by L.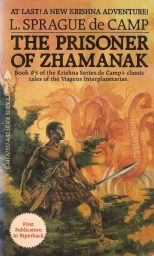 Sprague de Camp. I have just finished re-reading this 228 page 1982 Phantasia Press Krishna novel by L. Sprague de Camp. It was very enjoyable. Here goes: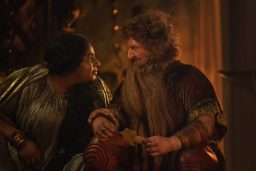 Tolkien (Bounding Into Comics): Amazon Studios head Jennifer Salke touted the Policy and Playbook in a press release saying, "With the establishment of our Inclusion Policy and Inclusion Playbook, Amazon Studios has committed itself to being a thought and action leader in the transformation of our industry."
Gaming (Bizpac Review): As if to rub salt in an open wound, one of the principals of Catalyst reached out to me to ask if I would write up a short piece about what BattleTech meant to me, for an upcoming book. I was stunned that they would ask this only a few weeks after ending our relationship. They wanted me to help them promote their products that I was being told I could no longer contribute to.
Art (Goodman Games): David Gemmell's 1984 debut novel Legend told the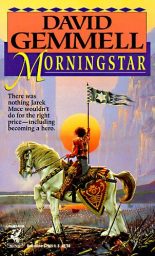 blood-and-thunder story of an aging warrior's heroic defense against all odds and the inspiring example of his leadership and self-sacrifice — it also catapulted Gemmell onto the bestseller lists for the next two decades and brought him an international renown outside of his native UK.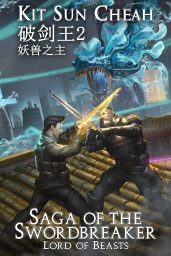 New (Pulprev): When beasts swarm the Central Plains, the city-state of Yudu issues a call for aid. Martial cultivators from across Xiazhou descend on Yudu, chasing dreams of wealth and glory. Among them is Li Ming and his fellow biaohang from Dayong.
Shattered by recent losses, Dayong needs to rebuild their reputation, earn much-needed revenue and expand their influence. But when they arrive, what was supposed to be a straightforward beast hunt spirals out of control.
RPG (Wert Zone): The classic science fiction roleplaying game Traveller has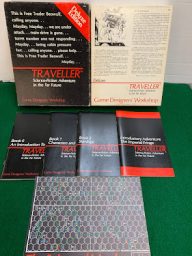 celebrated its 45th anniversary. One of the oldest and most iconic tabletop roleplaying games of all time, Traveller has inspired vast amounts of fiction and video games since its release.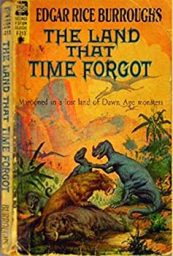 Edgar Rice Burroughs (Fantasy Literature): The Land that Time Forgot by Edgar Rice Burroughs. The Land that Time Forgot, a lost world story set during World War I, is the first in Burroughs' CASPAK trilogy. It was originally serialized in Blue Book Magazine in the fall of 1918 and then published as a novel in 1924.
Lovecraft/Games (MSN): Players can uncover unexpected events through hidden secrets and triggers across the island. The detailed and eerie forest offers a unique environment for you to survive in as the monsters provide an unforgettable and terrifying survival experience. While there are places you can hide, such as cave systems and safe houses, there's more to them than meets the eye.
Art (Silver Key): Tom Barber was kind enough to send me a few more
digital images after my recent visit to his home and studio a couple weeks ago. I'm posting them here with his permission, appended with a few comments. Enjoy the hell out of them. I sure did. I'm particularly fond of the first. That's talent, folks.
Warhammer (Deep Think Special): The Politics of Warhammer 40,000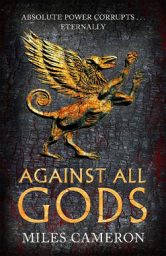 Fiction (Track of Words): Miles Cameron's brilliantly-titled Against All Gods kicks off his Age of Bronze cycle, a new historical fantasy series set (as the name suggests) in a Bronze Age-inspired world populated by mortals, monsters and bickering, manipulative gods. Enkul-Anu, God of the Storm, rules over both gods and mortals through power and fear.
Science Fiction (John C. Wright): AIRLORDS OF HAN by Philip Francis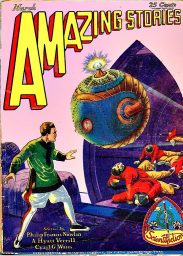 Nowlan is the second half of the seminal Buck Rogers story. It appeared in the March 1929 issues of Hugo Gernsback's Amazing Stories. As all science fiction fans should recall, Hugo Gernsback is the editor of the first magazine exclusively devoted to science fiction for whom the once-prestigious Hugo Award is named.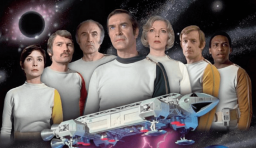 T.V. (Arkhaven Comics): Space 1999 already had some pretty big asks for its audience.  By the 1970s most people knew enough about how big the universe is that the Earth's Moon traveling between star systems at sub-light speed was something that they just couldn't buy on an intellectual level.  So, if you are already having to discard that much common sense, what's ditching a little more going to hurt?
Science Fiction (Marzaat): I can see why people like it: cute aliens, an evil corporation, and some ecological themes. However, it has little of the invention of Piper's better work. And, if I want cute, fuzzy, imitative aliens, I prefer the Hokas of Poul Anderson and Gordon R. Dickson, a series which started in 1951.
Art (DMR Books): I'm taking a look at the record album covers connected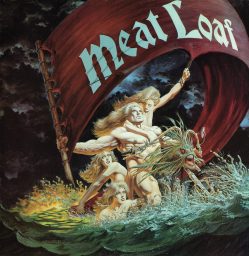 with Meat Loaf's 'Bat Out of Hell' albums partly because Meat Loaf– Marvin Lee Aday of Dallas, Texas–died this last January. Another factor was his long-standing adjacency to hard rock/heavy metal. The overriding factor in my decision was that Meat Loaf is connected to some truly awesome biker-centric album covers. In my opinion, those covers blow away the (great) Frazetta cover I featured last year. Biker art for the ages.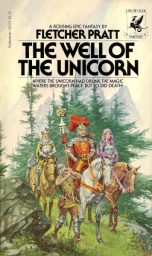 Fantasy (Ken Lizzi): Fletcher Pratt, or more precisely, Murray Fletcher Pratt, lived an intriguing life. Seriously, look him up. The man moved in the right circles. Over there, Isaac Asimov, over here, Rex Stout. A true man of letters, making his living as much with non-fiction as with fiction. History, reviews, short stories, novels. Pratt was a man of accomplishment. And I'm sure Gary Gygax was familiar with Pratt's development of rules for wargaming naval combat, using the tiles of his kitchen floor for grid squares.
Review (Rough Edges): MEN'S ADVENTURE QUARTERLY moves into its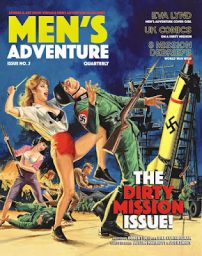 second year of publication with issue #5, the Dirty Mission Issue. And I'm happy to report that this latest offering more than lives up to the very high standards set by the previous issues. The men's adventure magazines probably published more stories about World War II than any other subject, and as you can tell from that great cover by Bruce Minney, this issue concentrates on stories about daring raids carried out by commando forces made up of criminals, prostitutes, and rugged American G.I.s.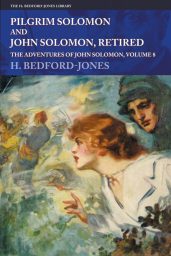 Pulp (Pulp Net): H. Bedford-Jones (1887-1949) was a prolific pulp author with over 1,000 works, including several series. His longest series with a single character featured John Solomon, a mysterious cockney ship chandler who operated in Port Said, Egypt, before World War I with a network of agents.
History (Frontier Partisans): For me, the apogee of Frontier Partisan rifles

was reached in the classic bolt action sporters produced in England at the end of the 19th Century. They just speak to me — of adventure, class and pluck. If I had to pick one rifle that I would love to own over all others, it would be Rigby's Highland Stalker WDM Bell rifle. It pays tribute to one of my favorite Frontier Partisans, and it's just, well…
History (Marzaat): The deportation was typically communist in being backed up by all sorts of detailed instructions. Vouchers were to be granted to the deportees for their private property which they could redeem upon arrival to their new residences. They were given instructions on how much food to bring, the amount of baggage they could take. In mixed marriages, the non-German spouse didn't have to accompany their family.