Books (Haffner Press): "Picking up where Lorelei of the Red Mist: Planetary Romances left off, this volume collects the final 17 stories of strange adventures on other worlds from the undisputed "Queen of Space Opera."  Drawn from the last years of pulp magazines such as Planet Stories, Startling Stories, and digests magazines like Venture Science Fiction, Shannach – The Last: Farewell to Mars sees Brackett at the peak of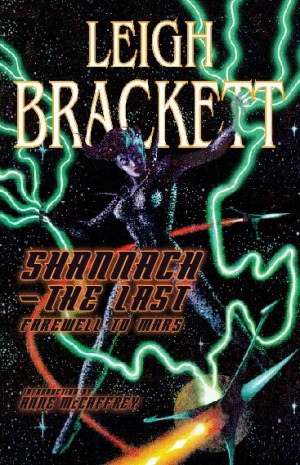 her talents.  Oddly, it is at this point where she abandons the "planetary romance" sub-genre and embarks on a small string of stories tinged with social relevance. This departure didn't stop editors asking for some of "that old Brackett magic" and she offered up two latter day tales ("The Road to Sinharat" and "Purple Priestess of the Mad Moon") before returning to chronicle further adventures of Eric John Stark in her final "Skaith" novels. Closing out the collection is a trio of tales written on commission from the 'king of anthologies,' Roger Elwood."
Comic Books (Of Wolves and Men): "There's an awful lot of people in Comicsgate who almost get the Culture War (1). So I do have to admit that there's a certain ironic humor in seeing a number of people who were quite critical of Vox Day's Alt-Hero project having to nut up and do the exact same thing six months later. (2)
The main (if usually unstated) goal of ComicsGate has always been to force a reform on the existing comics industry, truly a worthy goal. People want the old Marvel and DC comics back. However it increasingly looks like this noble goal is impossible. The old rotten institutions are simply too corrupt and converged."
RPG (RPG Pundit): "Today, the RPGPundit goes after a group notorious for how well they handle the slightest criticism of anything they do: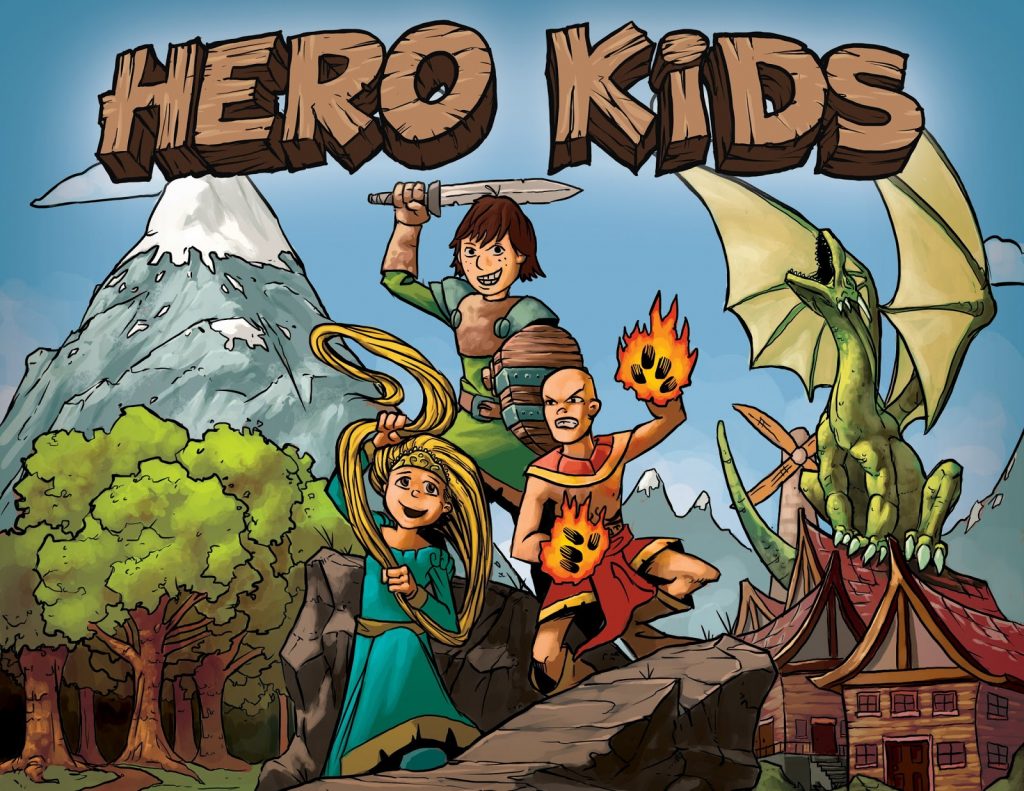 Parents. Oh, also, millennial hipsters, who are just as renowned for their thickness of skin. Let's do this thing.
I really have to question why it is that the makers of what are supposedly "RPGs for kids" always end up making an RPG when you play kids?"
Games (Table Top Gaming News): "Honestly, I don't read a lot of fiction. I'm much more interested in non-fiction. So the upcoming The Board Game Book looks to be right up my alley. It's all about last year's greatest hits in terms of games, including interviews with the designers and insight into what made those games such a hit. Expect to see it on Kickstarter in June.From the announcement: A group of leading games writers has unveiled an upcoming book exploring the biggest tabletop hits of 2018.
The Board Game Book – coming to Kickstarter in June – will be a high-quality hardback featuring over 100 games from across all sections of the hobby. Weighing in at over 250 pages and 120,000 words of original games journalism, it will combine insightful critical reviews, designer interviews and stunning studio photography."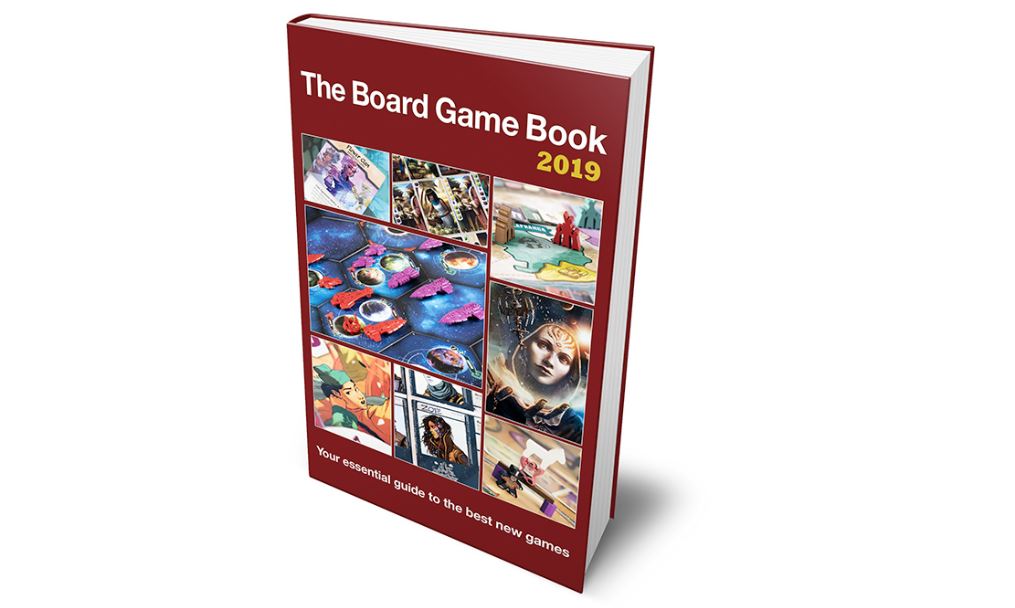 Pulp Rev (Jeffro's Space Gaming Blog): "Inappropriate Characters is a new youtube series on tabletop games featuring some of the guys from the scene that are most likely to take flack from the culture police. Appendix N and the Pulp Revolution get mentioned in the inaugural segment during the Barsoom discussion– it's at the 20 minute mark and runs for about ten minutes if you want to catch that. But hey… why not live large, put on a pot of coffee, and kick back with the whole thing? It's a good show!"
Cinema (Reactionary Times): "The answer is, no. It's too early for that. Sorry. Deadline Hollywood has it tracking at about 160 million for Memorial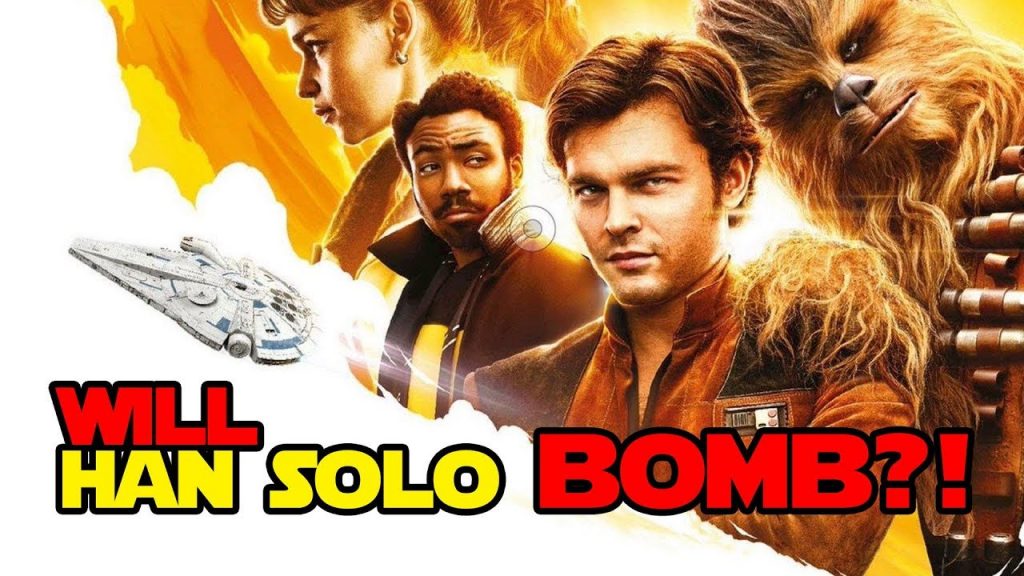 Day weekend. Now they are turning Memorial Day into a four day weekend so it can do that kind of business but none the less, it's going to make at least that much money. There is nothing else opening that weekend and I doubt if Deadpool can suck all the air out of the room.
Realistically it's going to end up somewhere in Suicide Squad territory at seven hundred million, plus or minus fifty million.
Fiction (Tokien and Fantasy): "The history of Ballantine Books publishing the works of E.R. Eddison (1882-1945) is rather complicated, especially as one delves into the Pan/Ballantine editions and Canadian printings.  It involves only four books: The Worm Ouroboros (originally published in 1922), followed by the three volumes of Zimiamvia, Mistress of Mistresses (1935), A Fish Dinner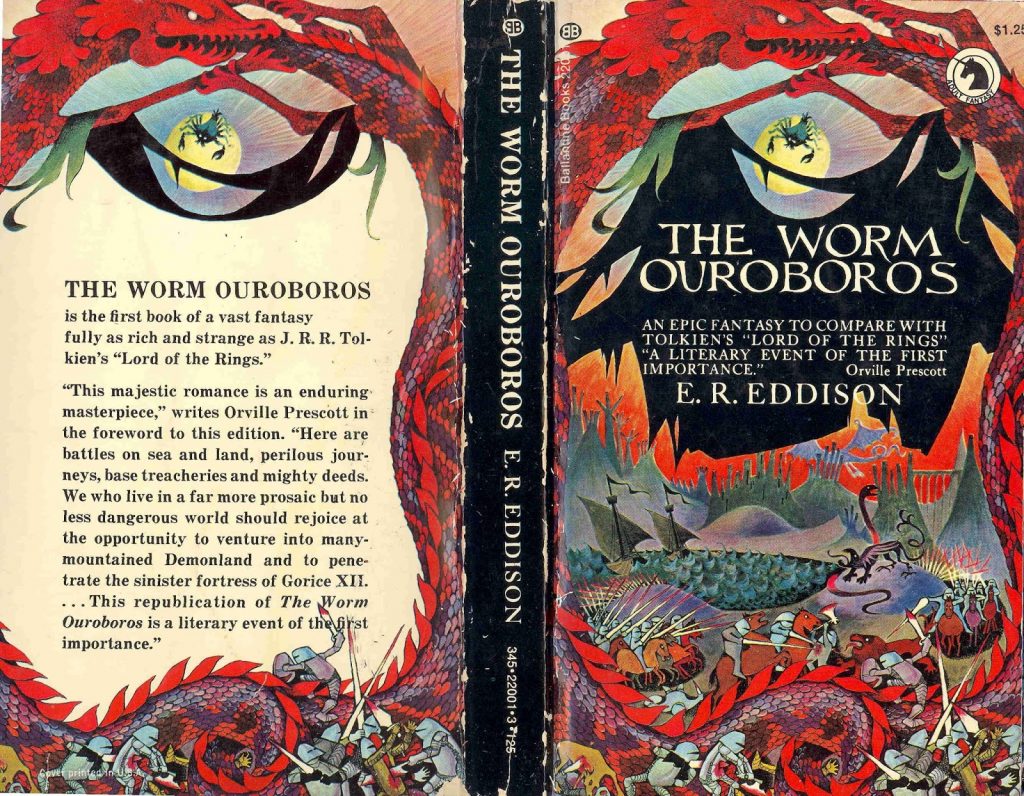 in Memison (1941), and The Mezentian Gate (1958). The Ballantine Books editions of Eddison's four novels came out in the U.S. between 1967 and 1969. Interestingly, the first edition of A Fish Dinner in Memison had been published only in the U.S., so the Pan/Ballantine edition of 1972 is the first edition of the book published in the U.K. Conversely, The Mezentian Gate, originally published only in the U.K., had its first American edition in the 1969 Ballantine paperback."
Magazines (Murania Press): "Webster's Dictionary describes Potpourri as "a miscellaneous collection." Murania Press describes Pulpourri as "a miscellaneous collection of well-written, impeccably researched essays on pulp fiction and how it influenced American popular culture of the late 19th and early 20th centuries."
This latest volume in the Blood 'n' Thunder Presents series has been assembled by Ed Hulse from contributions by some of today's most distinguished pop-culture scholars and archeologists. Their lengthy, informative essays are profusely illustrated with pulp and book covers, interior artwork, rare photographs, and movie posters. These writings are all new to Murania Press and were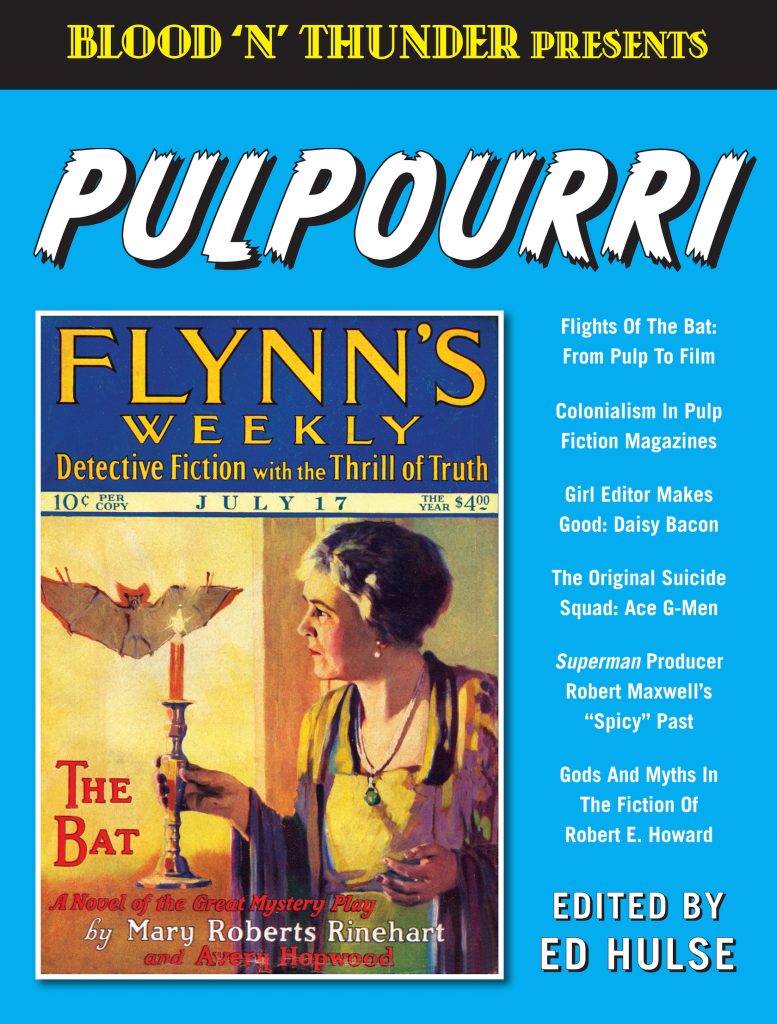 not previously published in back issues of Blood 'n' Thunder."
History (Osprey Publishing): "Armies of the Italian Wars of Unification 1848–70 (2)
PAPAL STATES, MINOR STATES & VOLUNTEERS
MEN-AT-ARMS 520   Author: Gabriele Esposito  Illustrator: Giuseppe Rava
Short code: MAA 520 Publication Date: 23 Aug 2018"