Art (Steve Holland Book): While working on  my upcoming book 'Steve Holland: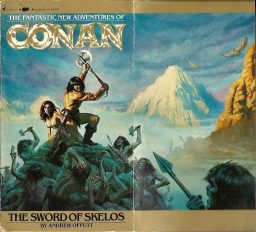 Paperback Hero', I reached out to Bob Larkin to see if he could help me with a few of the many covers of Steve that he painted over the years. He sent me a gang of illustrations, including quite a few of Steve as Conan.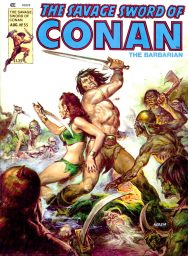 Robert E. Howard (Sprague de Camp Fan): "Wizard and Warrior" is an unfinished fragment by Robert E. Howard that was reworked by Lin Carter. It is the eleventh story in King Kull, Lancer Books, 1967. Presumably Lin Carter also titled the story.
Fiction (Pulprev): "This is just like [Brand X]!" This is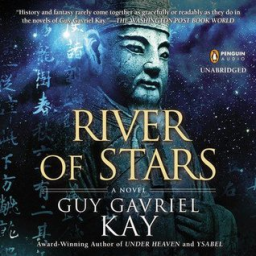 the most common sentence in modern fiction. It is also the most annoying sentence in modern fiction. Every time I encounter it in a story, I always roll my eyes, shake my head, and ignore the sentence. And usually the following paragraph too. Every reference to contemporary pop culture is a postule on the page, unworthy to be read and remembered.
Games (Wasteland & Sky): We're going to dive into 2018's Dusk, made by developer David Szymanski, composed by Andrew Hulshult, and produced by New Blood Interactive. Yes, it's recent, which should tell you how good it is if I'm talking about it like this. That's right, instead of a game over 20 years old, we are going to discuss one made not even released half a decade ago, though it did take some time to get off the ground. 
Tolkien (Notion Club Papers): I have never seen an accurate picture of an Ent; i.e. a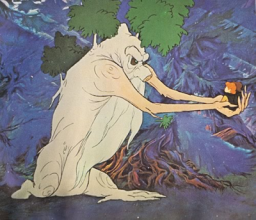 picture that conforms to Tolkien's descriptions in the text of Lord of the Rings where they are depicted as large Men, much like trolls; and possible to mistake for large Men or trolls from a distance – but with tree-ish aspects. 
Poetry (Bayou Renaissance Man): Continuing our occasional series on poetry, this morning I'd like to mention G. K. Chesterton.  Well-known for his thousands of articles, Christian apologetics and his Father Brown novels, he was also a prolific poet.  Some of his poems are popular to this day, and several collections are available.
Forthcoming (DMR Books): FOR IMMEDIATE RELEASE—DMR Books is proud to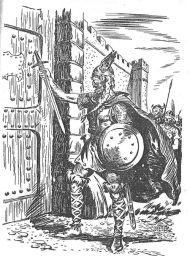 announce that we have acquired the rights to reprint the entirety of Arthur D. Howden Smith's stories of Swain the Viking. Smith was one of the most popular adventure writers of the early 20th century. In 1923, the pulp magazine Adventure published the first of his many stories of the viking Swain, which were based on the Orkneyinga saga.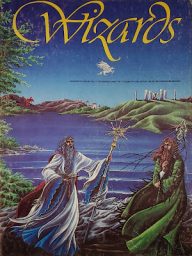 Games (The Other Side): I was reorganizing my shelves trying to find some room for some new books when I found this little gem hiding in my lower shelves.  I totally forgot I had this! Wizards (1982) Wizards is described as "Avalon Hill's game of fantasy adventure."  It is easy to see why they would want to make this game too. 1982 was some prime years for Fantasy RPGs and D&D in particular. 
D&D (Goodman Games): While Gary Gygax's influences for Dungeons &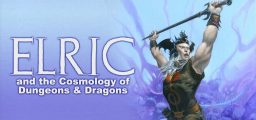 Dragons were many, something of course reflected in the most influential fantasy fiction recommended reading list of all time, Appendix N, certain authors and works stand out. Michael Moorcock's sword-and-sorcery stories exerted no less a profound influence on the shape of D&D.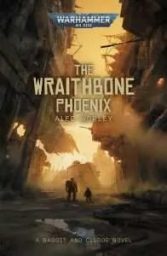 Warhammer (Grim Dark Magazine): What do you get when you mix Ocean's 11, Indiana Jones, Tomb Raider, and Warhammer 40k together? The Wraithbone Phoenix by Alec Worley. In this fun, reasonably light, treasure hunting, Astra militarium (I can't break the habit of calling them the Guard) action book, we follow Baggit and Clodde and a host of other characters as they chase the riches of the mysterious Wraithbone Phoenix.
Science Fiction (Por Por Books): Simon R. Green (b. 1955)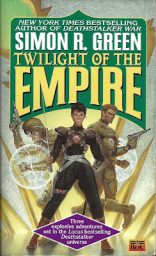 is a UK resident and a prolific author of novels and short stories in the sci-fi and fantasy genres. His 'Deathstalker' novels are a very successful Space Opera franchise, with at least 8 novels published from 1995 – 2005. 'Twilight of the Empire' is an omnibus edition compiling three shorter novels that are loosely connected with the Deathstalker storyline: 'Mistworld' (1992), 'Ghostworld' (1993), and 'Hellworld' (1993). 'Twilight' (525 pp.) was issued by Roc in August 1997 and features cover art by Don Maitz.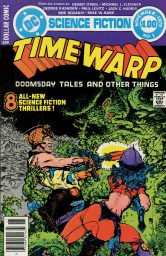 Comic Books (Cats Paw Dynamics): It was this comic from the summer of 1979 with my 14th birthday approaching that sent me over the edge. As my paperboy income increased, my comic book buying increased. DC was on the move again having recovered from the Implosion of two years earlier and their penchant for exploration and trying things out was at the forefront once again.
Authors (DMR Books): Please introduce yourself and tell us about your background as a writer. Hi, I'm Rev. Joe Kelly, writer of fantasy and horror, metalhead, fitness and bodybuilding enthusiast (which is a nice way of saying I'm too damn lazy to go for max gains) and a minister in the Universal Life Church of Modesto, CA.
Cinema (Fantasy Literature): Featuring masked and black-gloved serial killers wielding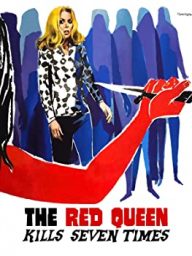 straight-edged blades, violent and stylized mayhem, byzantine plotting, and, more often than not, gorgeous theme melodies, the Italian film genre known as the giallo was kick-started by the great cinematographer/director Mario Bava in 1963, with his remarkable black-and-white film The Girl Who Knew Too Much. But the genre would really come into its own in the 1970s, when Italy came out with a raft of large-budgeted wonders that really took the world by storm.
Games (Dual Shockers): Halloween is just around the corner, so in the spirit of spookiness, I've been playing a bit of Forgive Me Father, a retro-styled FPS by Byte Barrel inspired by the work of H.P Lovecraft. As a sucker for cosmic horror, I felt I had to give it a go, and while I certainly had fun with the game, it also reminded me that games that cite Lovecraft as an influence are usually playing fast and loose with the truth. Forgive Me Father is a perfectly competent retro shooter that looks great, handles smoothly and borrows superficially from novels like The Call of Cthulhu and The Colour Out of Space, but It is not "Lovecraftian" in any meaningful sense.
Review (Glorious Trash): Another horror PBO from the imprint that brought you The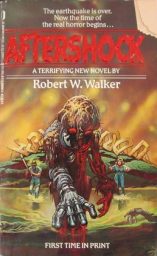 Nightmares On Elm Street, Aftershock was by Robert W. Walker, who later did the four-voume Pinnacle Books series Decoy as Stephen Robertson. I've had the first volume of that series for years but still haven't read it, and a few months ago I contacted Mr. Walker via his website to see if the Kindle editions of Decoy were revised from the original paperback editions.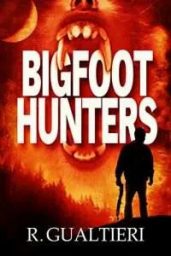 Fiction (Grim Dark Magazine): Bigfoot Hunters is the first horror novel by Rick Gualtieri after a successful career as an urban fantasy and comedy writer. I was expecting something more like his Bill the Vampire series when I first heard this book announced rather than what I actually got: which is a literary slasher novel. Even the title is misleading because the cryptid hunters are not a group of badases prepared to take down a yeti. They are closer to a bunch of nature show enthusiasts who are badly outmatched by the events going on.
History (Frontier Partisans): Nothing was heard from Frank and Willie until brother Charlie McLeod led a search in the park in 1908, where he discovered two skeletons at their camp on the river's edge in a vast valley. Their heads had been severed and one man lay with his arm outstretched towards his gun, the blankets were thrown across his brother as if he had leaped suddenly from the bed, read reports. From that day forward, the valley has been known as Deadmen Valley, and the creek called Headless Creek.
Review (Classic Mystery): The Crown's treasury could not have been more secure. The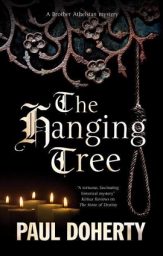 silver and gold were locked and guarded within a secure tower, with elaborate traps and defences. The guards – two shifts of five clerks – alternated in a strict routine, the only time the vault was ever accessed being the changeover.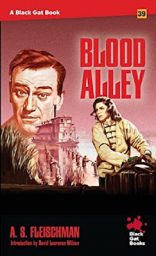 Fiction (Rough Edges): The film version of A.S. Fleischman's 1955 novel BLOOD ALLEY has the distinction of being one of the few John Wayne movies I didn't love as a kid. Maybe it's because the Duke wasn't playing a cowboy. I haven't seen the movie in more than 50 years, but when Black Gat Books reprinted Fleischman's novel recently, I decided I ought to read it, since I've enjoyed other books by Fleischman that I've read.
Magazines (Spectre Library): The magazine was published by Vernon Publications but is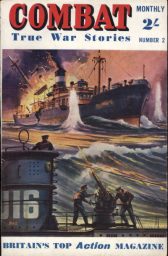 generally considered Dalrow Publishing. If the cover format and layout looks familiar to British science fiction fans, that's because Syddall clearly was working with the assistance of Peter Hamilton, editor and founder of Nebula Science Fiction magazine. Hamilton used the same format from 1952-1959, a tall digest magazine with the title and price and number up to with a white backdrop, the illustration squarely below that, and a thin white strip at the bottom often advertising the author's or a comment.
Gaming (Jon Mollison): After all these years of casual gaming, and 30 months of intense gaming for the channel, it feels like it's time to jump off the shiny new treadmill. A long time ago this wargamer made the conscious decision to turn his back on the FLGS carousel, that relentless pursuit of the novel, the trendy, and the well-marketed.
Western (Rough Edges): Wayne D. Dundee's novels featuring former army scout Lone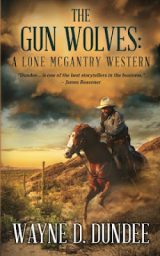 McGantry are some of my favorite current Westerns. The most recent entry in the series, THE GUN WOLVES, finds McGantry on the trail of a no-good thief who stole his horse. He discovers that a beautiful female bounty hunter named Velda is after the same hombre, and McGantry doesn't fight too hard against the idea of teaming up to go after their quarry.