Books (Shadowridge Press): Available again for the first time in 45 years, Shadowridge Press is proud to present Manly Wade Wellman's WORSE THINGS WAITING, one of the cornerstone short story collections in the fantasy and horror genres. Originally published by the legendary imprint Carcosa, Worse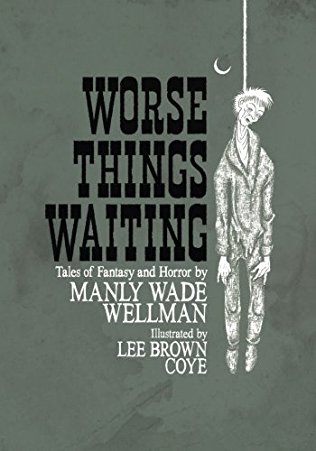 Things Waiting gathers 28 stories and two poems, selected from over 100 stories—the cream of nearly a half-century of fiction taken from the pages of Weird Tales, Unknown, Strange Stories and many other Golden Age pulps. Included are such classic tales as— The Undead Soldier- featuring the original ending that Weird Tales considered too horrific to publish. The Devil Is Not Mocked and The Valley Was Still- adapted for TV on Night Gallery and The Twilight Zone respectively.
Books (Jon Mollison): I have good news for those of you who enjoyed my first full-length novel, Sudden Rescue, winner of the prestigious Happy Frog Award.  Sudden and Karenina return in their first action as members of the Star King's intelligence service.  Sudden knows that every simple job has the potential to get real complicated real quick, especially when a guy has to show his naïve and adventurous new wife the ropes.
RPG (Walker's Retreat): "The RPG Pundit talks about making tabletop RPG settings, and how letting the SJWs shitstains in Seattle do it for you (or let their SJW bullshit inform your own) is only going to lead to a bad time for all."
Cinema (Reactionary Times): Interesting theory. And possibly accurate.  Did Kathleen Kennedy see a mirror darkly reflection of herself in L3-37?
That would explain the apparent rage in which Lord and Miller were fired.  Certainly the SJW son of an actual writer, Jon Kasden, clearly lost his shit over something during the dailies.
It makes sense. SJWs are completely incapable of recognizing how much of a laughable self parody they present to the world around them.  And the film's writer, Jon Kasden has proven himself a complete and total Gamma Male SJW with just one tweet.
Games (Jim Fear): It's been a while since I've done a game review, so I thought I'd write one up on a game I just finished called Stasis. For those of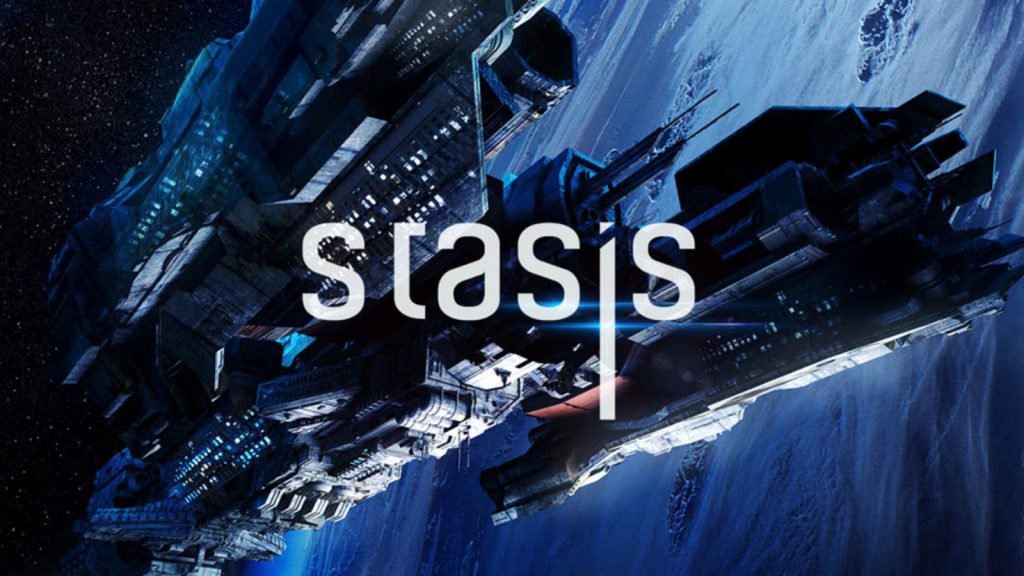 you who've never heard of this one, Stasis is a point-and-click adventure game that follows more in the vein of Event Horizon, The Thing, and Alien than something like Myst. It promises a terrifying environment with engaging puzzles and a story that makes you pee yourself, but does it deliver?"
Books (Superversive SF): Check it out! This is the debut novel of Ben Wheeler, The Mad Missourian, sure to be a rising star for Superversive Press and the forces of good. "Can a man save his true love from the tyrant of Mars? Haroun Rashid has found his true love, Zira Al-Zuwar, but she has been taken from him on their wedding night by the powers who rule Mars. Gathering allies from the most unlikely places, he storms the palace of the Sheik of Mars, searching for Zira. No one can stand against him, but the price he will pay in suffering and death may be too much even for his resolve. The greatest beauties hide the worst snakes as A Princess of Mars blends with the Arabian Nights to create a tale like no other."
Cinema (Wolves and Men): It looks like the force is weak with this one. And no I won't be seeing it. There were TWO perfectly good Han Solo origin stories in the EU EITHER of which would have made for a decent non-soy based movie product. Star Wars is dead. Maybe we should stop trying to dig up the corpse?
Gaming (Hack & Slash): Warhammer 40,000 is the origin of grimdark! ("In the grim darkness of the far future, there is only war") Home of the immortal rotting carcass of the golden emperor who sends his brave genetically modified and tortured half-human marines to purge and burn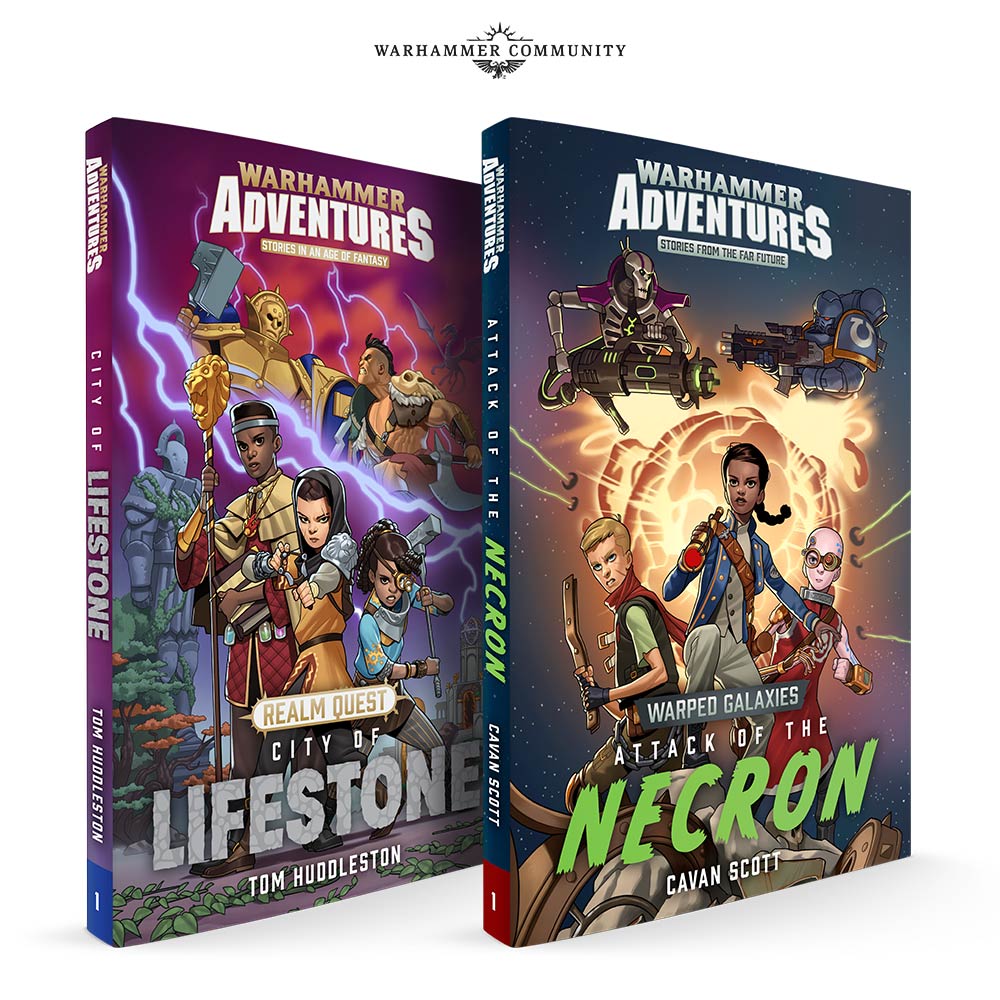 corruption and heresy, now have adventures for kids of all ages!
"Catholic Space Nazis sound like awesome villains, how can they be the heroes?"
"By comparison." You heard it folks, Warhammer 40k Children's books.
Gaming (Pulsipher): You have to play a game before you can review it. I have a great deal of experience with some kinds of games, but I will not "review" a game I have not played. Some years ago I gave my impressions of a Britannia-like game that I owned, but as I had not played it, I was careful to say it was not a review, it was more about design, because I wasn't familiar with the details of the gameplay itself. In the end, it's the gameplay that counts.
(I've encountered video game development teachers who graded student-made games on the basis of how "good" they were (or worse, "fun") without (of course) having the time to play them. I just laughed. I graded primarily on the process of making the game, and sometimes seeing them tested, because I didn't have time to play dozens of games.)
Gaming (RPG Pundit): Back when 1st edition was the newest edition, which was when I started playing, we used the crap out of Appendices A to E.  A, B, and C probably saw the most use. These were the ones with random dungeon terrain, random wilderness terrain and random monster encounters. They were immediately useful in the preparation for and application during actual play. You used the fuck out of these; in fact, outside of the sections on magic items and gems, those three appendices were undoubtedly the MOST used sections of the entire book for me.
Fiction (On an Underwood No. 5): In "The Eyrie" of the March 1924 issue of Weird Tales, H. P. Lovecraft wrote, "Popular authors do not and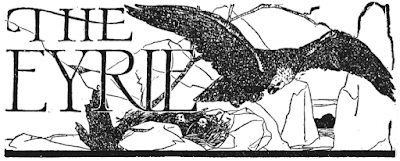 apparently cannot appreciate the fact that true art is obtainable only by rejecting normally and conventionality in toto, and approaching a theme purged utterly of any usual or preconceived point of view."[1] A bold statement, to say the least, especially in a magazine whose byline is The Unique Magazine. But Lovecraft demanded his fiction to be unconventionally 'other than,' and as original as possible. For him, crafting a story was an art form.
Fiction (Tokien Society): The Tolkien Society and Luna Press Publishing are pleased to announce the publication of Poetry and Song in the Works of J.R.R. Tolkien: Proceedings of The Tolkien Society Seminar 2017, the eighteenth book in the Peter Roe series.
Edited by Anna Milon, and published under the auspices of the Peter Roe Memorial Fund, Poetry and Song in the Works of J.R.R. Tolkien is a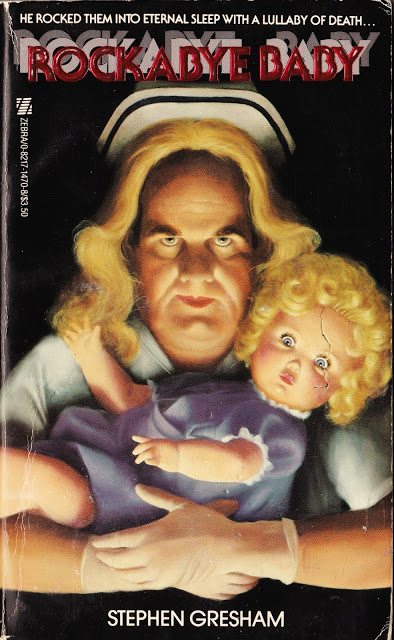 collection of four papers presented at The Tolkien Society Seminar held at the Hilton Leeds City on Sunday 2 July 2017.
Fiction (Too Much Horror Fiction): With its distressing yet utterly striking cover image, you'd probably think there was no way the novel Rockabye Baby (Zebra, Nov 1984) could live up to it. Aaaand… you'd be right. Prolific '80s author Stephen Gresham penned a solid handful of paperbacks for the infamous Zebra line of horror fiction and this is the first I've read. Gresham's writing is a touch better than his Zebra fellows, but that's about all: I found Rockabye to be interesting only in fits and starts, was not taken with its young protagonist, a towheaded boy named—wait for it—Prince, and while the psycho dude depicted on the cover features in the story, he doesn't quite feature enough. He was the most readable character, a nutjob with real psychosexual identity concerns.