Cinema (1000 Misspent Hours): Albert Pyun is another one of my great cinematic nemeses; if you watch anywhere near as many low-budget movies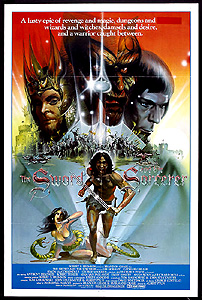 as I do, he's probably one of yours, too. Pyun's big claim to fame is his nearly sure-fire touch with what ought to be a categorically impossible subgenre, the action-less action movie. No filmmaker I know of, living or dead, can match Pyun's ability to drag out a fight scene until the audience loses all interest, or to craft a maddeningly convoluted story that never develops even the faintest hint of forward momentum.
Pulp Science Fiction (SF Magazines): I suspect that this was a fragment that Moore started and abandoned, and which Kuttner largely or entirely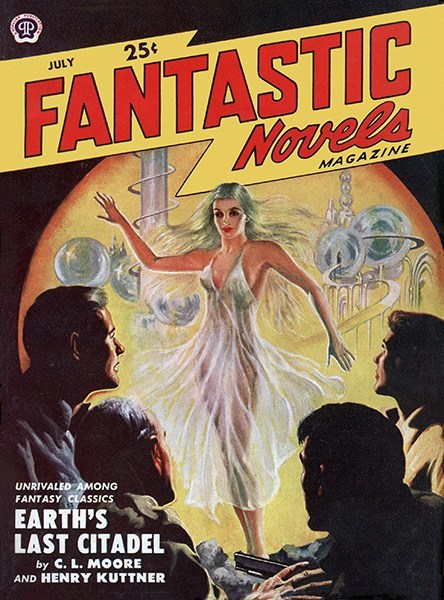 completed (compare the amount of description versus incident in the first quarter against that in the remainder, and you will see what I mean). Whatever, it is the worst thing of theirs I've read, and certainly not up to the quality of their other 1943 work. To that latter point—how on Earth did this become a Hugo finalist when Moore's Judgement Night was overlooked? What on Earth were the Retro Hugo nominators thinking?
Paperback Science Fiction (Rich Horton): On to Beyond Earth's Gates. This is bylined "Lewis Padgett and C. L. Moore", which is curious because "Lewis Padgett" is generally regarded as a collaborative pseudonym for Moore and her husband Henry Kuttner. I do suspect, though, that the Padgett pseudonym was probably more often used for stories in which Kuttner was the primary author (while I suspect "Lawrence O'Donnell" stories were more often primarily by Moore.)
Art (DMR Books): Over the years, Finlay illustrated stories by most of the top writers in the field, including H. P. Lovecraft, Clark Ashton Smith, Robert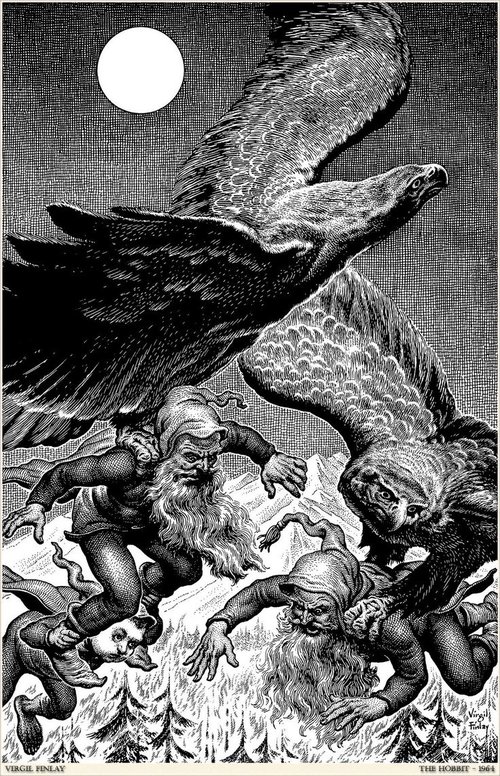 Bloch, Edmond Hamilton, Henry Kuttner, C. L. Moore, Seabury Quinn, Jack Williamson, Carl Jacobi, Robert E. Howard, August Derleth, A. Merritt, George Allan England, John Taine, H. Rider Haggard, H. G. Wells, Talbot Mundy, Arthur Conan Doyle, Murray Leinster, Edgar Rice Burroughs, John Collier, E.F. Benson, Manly Wade Wellman, Stanley G. Weinbaum, James Blish, Frank Belknap Long. The list is almost endless.
Robert E. Howard (John C. Wright): This yarn truly merits the nickname later invented by Fritz Leiber for the genre of Sword and Sorcery. There is a more sword and a lot more sorcery than any Conan story to date.
The energy and action, the clash of steel on steel, so evident in his shorter works, here loose no tension on the larger canvass. Some authors who show admirable economy in the short story betray a lack of discipline in their novels, indulging in digression and needless ornament. Not so here. The rapidfire pace the Conan reader has come to expect is maintained.
Pulp Adventure (DMR Books): The fifth installment in the serialized version of Tros of Samothrace is titled "Admiral of Caesar's Fleet" and consists of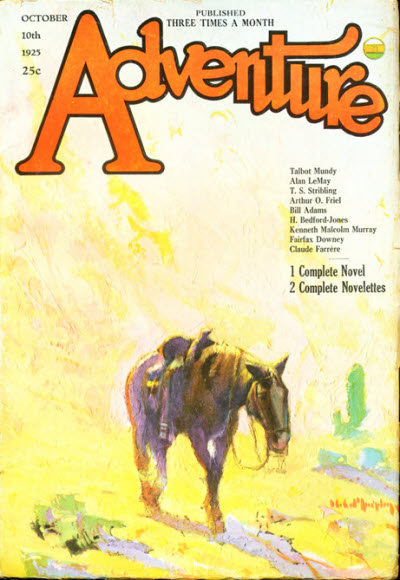 what would become chapters 52 – 66 of the novel published in 1934. Set in the spring of the year 54 B.C., this story tells of the aftermath of Julius Caesar's first invasion of Britain and was first published in the October 10th 1925 issue of Adventure magazine.  It is available in a number of editions in book form or you can read it here at the invaluable library of Roy Glashan.
Culture Wars (Jon del Arroz): What it comes down to is Wikipedia trying to erase mention of any of its political opponents because of its extreme left-biased agenda. It's not enough for them to just hate and try to attack us anymore, they're trying to erase everyone from existing — complete dehumanization — because they've lost all semblance of argument for their horrific behavior they've foisted upon us for daring disagree with their politics.
Weird Tales and History (Tellers of Weird Tales): This week, I finished reading D-Day June 6, 1944: The Climactic Battle of World War II by Stephen E. Ambrose (Simon & Schuster, 1994). While reading, I ran across the name of a teller of weird tales, R. Ernest Dupuy (1887-1975), who, as General Eisenhower's press aide, was first to confirm to the press that the invasion had commenced by reading the following communiqué at about 9:30 a.m. London time: "Under the command of General Eisenhower, Allied naval forces, supported by strong air forces, began landing Allied armies this morning on the northern coast of France."
Reading (Black Gate): It may seem a bit peculiar to write an article about the decline in reading for a site that has done so much to promote the works of writers past and present. Most assuredly, regular visitors to this site are readers. Unfortunately, they are the exception and not the rule in the present day.
During the pulp era, writers were sometimes referred to disparagingly as the Penny-a-Word Brigade. Flash forward to the end of the second decade of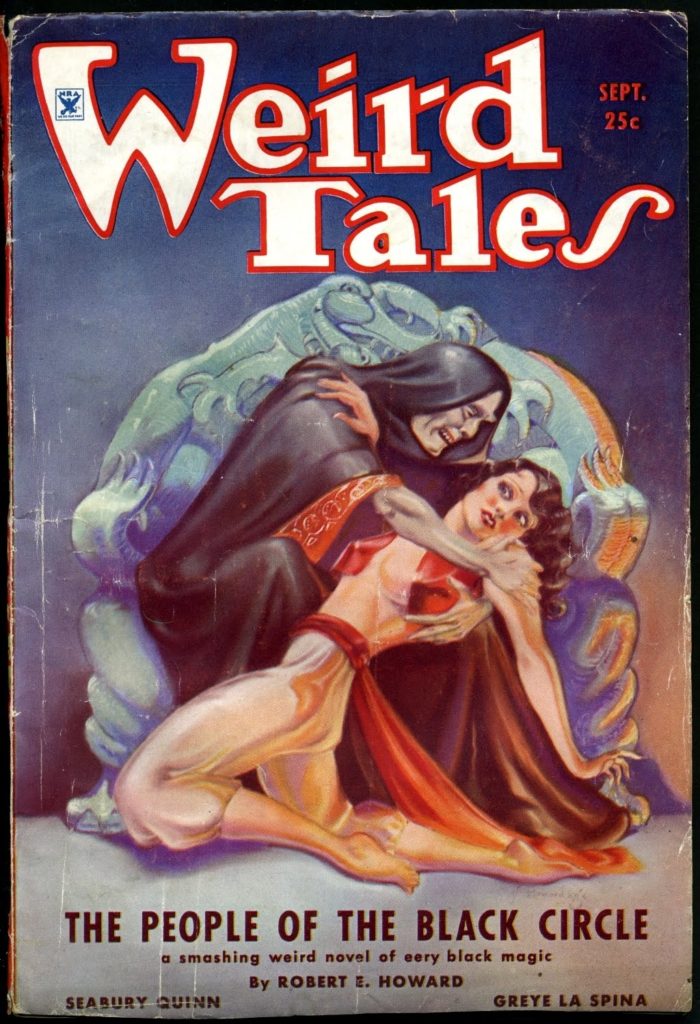 the 21st Century and you'll find far too many pulp writers who would salivate at the thought of earning a penny a word for their efforts. Far too many receive no financial compensation at all, some do not even receive comp copies of their own titles.
Robert E. Howard (National Review): Cross Plains, Texas — We start where it ended. "The car would have been sitting just about here," says Jack Baum, a few feet behind the Robert E. Howard Museum. A small group of us take it in. Several of us squirm. This is the spot where the pulp writer put a gun to his head and pulled the trigger. When he killed himself in his car in 1936, the creator of Conan the Barbarian — one of the most iconic characters to spring from American fiction — was 30 years old.
Edgar Rice Burroughs (Erbzine): Of the several books Edgar Rice Burroughs consulted in his research on Apaches, one bore the rather cumbersome and dry sounding title: Ninth Annual Report of the Bureau of Ethnology to the Secretary of the Smithsonian Institution 1887-'88.  This five-pound plus tome (first published in 1892) was part of an ongoing set of matched volumes bound in dark brown cloth, with gilt spine lettering, bearing the imprint of the Government Printing Office, Washington, D.C.
RPG (Bloomberg): On a recent Friday evening, Devon Chulick stood in the kitchen of his San Francisco apartment brewing potions. A dry-erase game board with a grid of black squares to assist in drawing maps was laid neatly across the coffee table in the living room, along with a dozen or so miniature elves, wizards, and drow rogues, which had been released from their Tupperware prisons.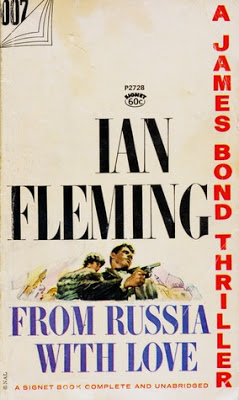 Ian Fleming (Elgin Bleeker): A lot of years have gone by since I last read anything by Ian Fleming. The last was Thrilling Cities, a non-fiction collection of travel essays. I found a paperback copy in a used-book store in the 1990s. But I could not tell you the last time or title of one of Fleming's James Bond stories.
Something on-line triggered an urge to dig out my paperback copy of From Russia With Love.
Michael Crichton (Western Genre Musings): Here we have Michael Crichton's only Western novel published posthumously. The timeline has it written perhaps in the 1970's and it still has the mark of his trademark blending of science and narrative, here in the form of the Dinosaur Bone Wars of Professors Cope and Marsh, actual feuding personages.
Will follow our naïve young protagonist Westward and watch him mature and learn more than a good deal along the way.
Appendix N (Ken Lizzi): With few reservations, I applaud the list and recommend at least some of the works by the included authors. Notably excluded is Margaret St. Clair. Others (Gary Gygax, obviously) enjoy her writing. But otherwise, Appendix N gets the Ken Lizzi seal of approval. The material is primarily pulp; a good thing from my perspective. It runs the gamut from rather disposable, light entertainment to quality work of rather high literary value. Let's call it a Fox to Vance scale, but don't let that lead you to believe I am disparaging Gardner Fox. I like disposable, light entertainment.