Books (DMR Books): Today marks the centennial of the first publication of A. Merritt's novelette, "The Moon Pool." Such a small thing–only about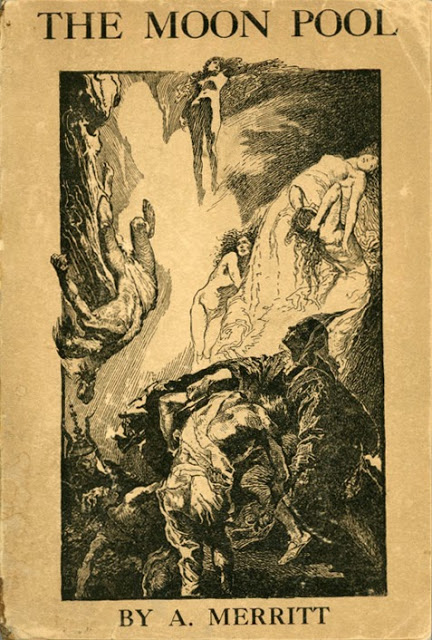 twenty thousand words–but one that has had an extraordinarily outsized impact in the century since.
Before "The Moon Pool" was published, Merritt had made a bit of a name for himself in the pulp pages of All-Story Magazine with short tales such as "Through the Dragon Glass" and "The People of the Pit." When the readers of All-Story got a hold of the June 22 issue, the reaction was instantaneous and overwhelming, apparently dwarfing the response six years earlier for Burroughs' first tale of Barsoom. All-Story's editor demanded a sequel and Merritt followed up in February 1919 with The Conquest of the Moon Pool, which weighed in at a word-count six times larger than its older sibling. More fan adulation followed and Merritt was well on the road to clinching his title as "Lord of Fantasy" for the next half century.
Gaming (Niche Gamer): The Nintendo Switch has had hacking exploits in the past. While this is nothing uncommon, hacking to alter other user's experiences online is usually much harder to do. Hackers have found a way to modify their own avatar on the Nintendo Switch, allowing them to abuse the exploit online.
This exploit has cropped up in Super Mario Odyssey, within the game's recently added Luigi's Balloon World mini-game. This allows users to hide a balloon in a level within a short time limit, and in turn other users online attempt to find these balloons in the same time-span.
These balloons feature the user's avatar from their Nintendo Switch account, appearing on the side of the balloon. This avatar is supposed to be selected from a limited selection of images in a gallery featuring Nintendo characters or the user's own Mii avatar.
Gaming (Superversive sf): A tome of terror and nightmare beyond your reckoning! IT IS THE NECRONOMICON AESTHETICA . Bound in the twisted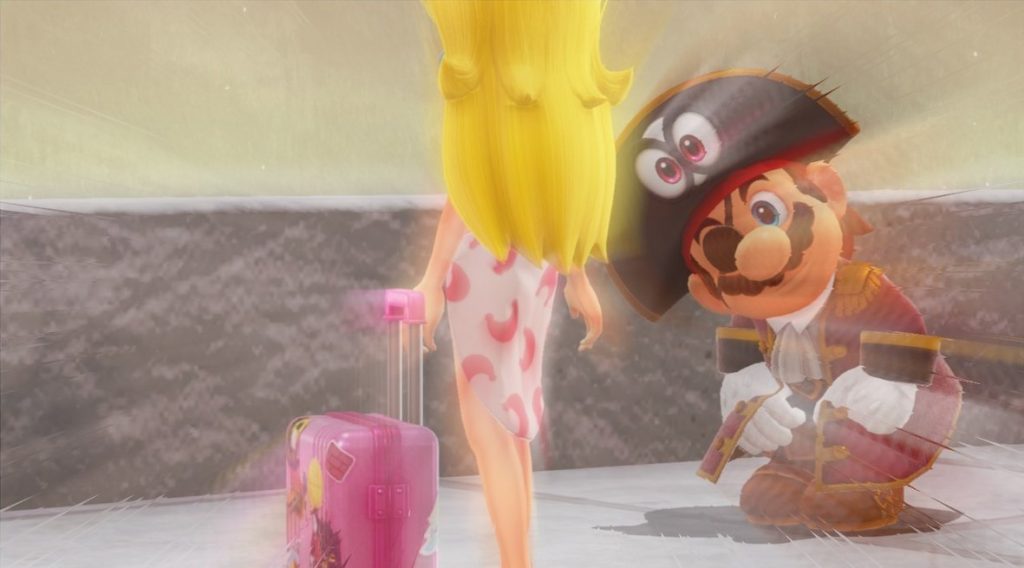 and flayed flesh of critics and penned with the blood-tear ink of underpaid and overworked artists, this book will be the end-all and be-all of entertaining fiction analysis. This is not to be an explicit guide to a paint by numbers towards something poor, generic and, Lord forgive me for saying this, derivative. This is a guide to promoting excellence of story telling, to look at, disagree with or consult like a road map where you already know the way, but you want to make sure.
Fandom (Jeffro Johnson): As I noted over on Google+, there is something to this. Science fiction and fantasy before 1940 was written by a diverse group of people from diverse regions with diverse perspectives… and written for a very broad audience. Fandom did not really congeal until the forties… and it was a mistake. The ghettoization of the genre at that point twisted the field into something pretty much by losers for losers. In the more extreme cases, you get freaks like Marion Zimmer Bradley… as celebrated as she is evil. For myself, I find even decent authors like Orson Scott Card to be disappointing given the absolutely dreary ending of Ender Wiggin's romantic prospects. I'm sorry, you don't have much to offer in tales of imagination if either having a normal family life or else sweeping a girl off her feet are outside the scope of your life experience.
Gaming (Table Top Gaming News): Saturdaaaaaaaaaay! Woo!
My favorite day of the week, as you all know. And while I'm not probably going to be doing much gaming, by the time you read this, I should be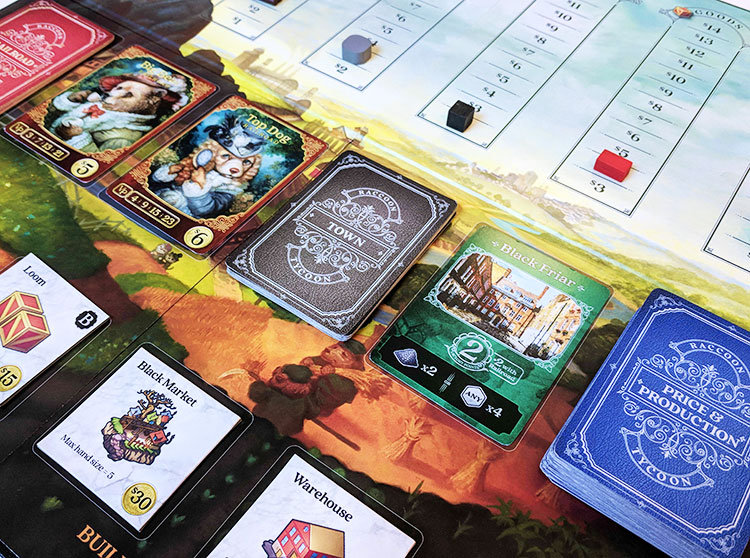 stuffed full of tacos and empanadas and churros. So I'm still having a pretty spectacular day. But while I take a siesta, let's get you those gaming reviews I know you so desperately desire. Today we have: Gunfights and Gambling, Vikingjarl, Evil Corp, Raccoon Tycoon, Rising Sun Broken Token Insert, Neuroshima Hex: Iron Gang, Ticket to Ride: France and Old West, Vanguard of War, Feudum, Street Masters, The Mind, and The Tea Dragon Society.
Publishing (Brian Niemeier): Tradpub is dying, but a mortally wounded beast's death throes can be dangerous, as best selling author Lionel Shriver (pictured) discovered to her sorrow.
James Delingpole reports:
Publishing giant Penguin Random House has announced that its authors are no longer to be chosen on literary merit but according to a politically correct quota system "taking into account ethnicity, gender, sexuality, social mobility and disability".
This is mad, stupid, and insulting. But not nearly as mad, stupid, and insulting as the decision by the Mslexia Short Story Prize, a literary competition for women authors, to sack one of its judges Lionel Shriver as a punishment for daring to criticise the new policy.
Books (Noble Bright): io9's 28 New Science Fiction and Fantasy Books Well Worth Checking Out in March
Kirkus' Expand Your Mind with These 18 Science Fiction & Fantasy Books to Read in March
Unbound Worlds' Best Sci-Fi and Fantasy Books of March 2018
NerdMuch's 20 Best New Sci-Fi/Fantasy Books: March 2018
 A snarky, irreverent tale of secret magic in the modern world, the first solo standalone novel in two decades from Steven Brust, the New York Times bestselling author of the Vlad Taltos series
Gaming (Hackslashmaster): On the week of June 1st in classic gaming
It's been a rough day, and I'm doing this late, so I apologize for paucity. I've also gotten some feedback about layout and discussion of products. A lot of this is balanced by the huge number of products that come out each week. It leaves me to ask, what's better? An overview of lots of different things, or a more in-depth highlight of just a handful (3-5) products? My initial thought was the former, but if preferences is for the latter, let me know.
Books (Tolkien & Fantasy): I cover here some ephemera related to the Ballantine Adult Fantasy series. First, the boxed sets.  I know of three of them.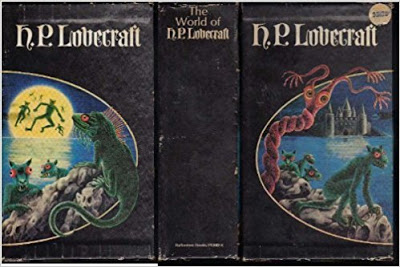 The first is The World of Lovecraft (SBN 345-01300-X, $3.80).  It contained four books, The Dream-Quest of Unknown Kadath, The Survivor and Others, The Fungi from Yuggoth and Other Poems, and The Doom That Came to Sarnath.  I understand it contains (though I don't have this set myself) the Second Printing, July 1971, of Dream-Quest; the First Printing, February 1971, of Doom; the Second Printing, February 1971, of The Survivor; and the Second Printing, February 1971, of Fungi. I suspect that the boxed set came out in July 1971, with the new printing of Dream-Quest.
Books (On an Underwood No. 5): Robert E. Howard Days 2018 saw the release of Patrice Louinet's The Robert E. Howard Guide (Skelos Press, 2018).  It is in the tradition of Robert Weinberg's The Annotated Guide to Robert E. Howard's Sword & Sorcery (Starmont House, 1976) and Marc Cerasini and Charles E. Hoffman's Robert E. Howard Starmont Reader's Guide (Starmont House, 1987).  Patrice's book is less weighty than either of these books in that it gives only brief commentary on the stories mentioned.
Most entertaining for me were the summaries of fifty great REH stories.  Patrice revisits the twenty best in Chapter 3, followed by thirty more in Chapters Four and Five.  It is always fun to remember why you love REH in the first place and the comments on these stories really do reemphasize why REH is a writer worthy of respect and study.